As rugged as the Australian outback where it was born 84 years ago, R.M. Williams has evolved into an acclaimed global footwear and fashion brand that is best known for producing handcrafted, timeless boots (approximately $500 per pair) that are built to last a lifetime. Currently expanding Stateside and soon to open its own store in New York, this covetable label from Down Under is set to attract a new legion of fans who appreciate quality, heritage pieces that eschew fleeting fashion trends in favor of ageless style. Matt Francis, GM of merchandising, recently shared its history and plans for the future with The Manual….
R.M. Williams has a rich history. Can you briefly share it with our readers?
Reginald Murray ("RM") Williams founded the company, R.M. Williams, in 1932. The brand came about as RM recognized the need in Australia for hard wearing product that could endure the harsh climates of the Australian outback. He spent months adapting a single piece of soften hide, determined to create boots that would withstand the the rigorous conditions of the outback. Then with an advertisement for "Elastic Side Boots," published in Adelaide's Chronicle newspaper in 1934, R.M.Williams the brand was born and the people of Australia started to make their way to 5 Percy Street, Prospect, in South Australia. These boots have now become one of the most recognizable footwear styles across the globe.
How does it balance its history with modern day fashion?
R.M. Williams' RMs are are a classic style boot and were designed to be timeless. However when designing new collections, R.M.Williams looks to its heritage for inspiration and interprets the brand's heritage in a contemporary way.
What are your most popular men's footwear styles?
The most popular style is called RMs, R.M. Williams' iconic boot. This was the first style created by the company and the most globally recognized boot. This style is most popular due to its simplicity and clean lines.
Please discuss the craftsmanship involved in making each pair.
The classic boot styles incorporate more than 80 hand-held processes, each performed by craftsmen and women with multiple years' training and an eye for quality and detail. The upper of the boots is constructed using a single piece of leather, a method that enhances durability and creates a timeless, clean look. This production technique remains a staple of R.M.Williams styles today.
What are your key materials and where are they sourced?
We are leather masters – our leathers are sourced from Australia, Italy and France. We have been working with the same suppliers for as long as we can remember.
Please discuss your bespoke offerings. How are they made and how long is the time between order and delivery?
R.M.Williams Bespoke service is available online and via selected retail stores only with a specially trained Bespoke Specialist.  An entire boot can be created from an exclusive range of bespoke leathers and colors including exotics (crocodile and ostrich). The sole type, elastic, thread, tug and edge color can also be selected to create a unique style. Leather soles can be personalized for a finishing touch.
The boots go through the over 80 hand-held processes in the workshop to be created within an eight-week time frame.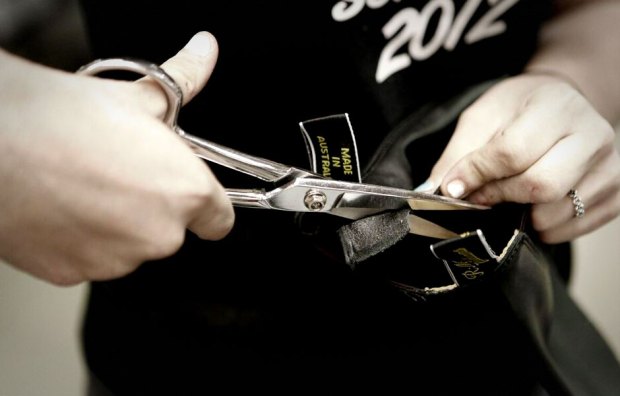 How would you describe the man who wears R.M. Williams?
The R.M. Williams man is someone with his own sense of style and has a passion for quality products. We like to say, a rugged elegance.
What lies ahead for the brand?
R.M. Williams is excited to be opening a new store on Spring Street in New York this coming September. The store design is inspired by the Australian outback with fittings and fixtures designed to emulate an Australian woolshed, leather walls and a unique flooring inspired by the red earth of the outback.
The brand has its own museum in Australia. What are some of its most interesting pieces on display?
From the very early days, RM built his business around making to order. The R.M. Williams museum in Percy St houses RM's meter-long Remington Rand card machine that dates back to the 1950s, and in which he kept the typed names and addresses of customers, plus their sizes and fabric preferences.
How has being Australian influenced the brand?
Australia and Australian history plays a big part of where the brand is today. The brand came to life with RM wanting to create purposefully designed product for workers of the land. Due to the brand's unique craftsmanship, the boots are still worn by stockmen in Australian and now also in boardrooms across the globe.
What sets R.M. Williams apart from other brands?
The feature that sets R.M. Williams apart from other brands is its craftsmanship.RM learned his leatherworking skills from a passing horseman in the Flinders Ranges in South Australia, skills and techniques which are still used in the R.M.Williams workshop today. R.M. Williams is a name synonymous with honest quality; globally renowned for producing life-long options.
What do you think RM Williams would think about his namesake brand today?
RM would be proud of where his brand is today. He always dreamed of the brand going global.
Editors' Recommendations