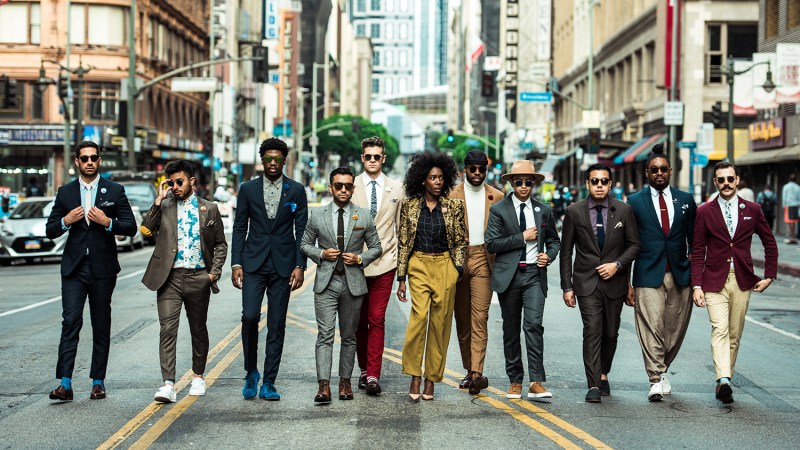 Friends and co-founders Andrew Cheung and Rodolfo Ramirez launched Los Angeles-based Pocket Square Clothing as a men's accessories brand six years ago, specializing in handcrafted bow ties, skinny neckties, and pocket squares. Today, its product assortment has expanded to include custom suits and shirting. The flagship retail store in downtown Los Angelese carries the in-house label — which can be found in 200 boutiques across the world — as well as a variety of lifestyle products from other local designers.
Cheung recently shared with The Manual the story behind this terrific label. Checking out the collections is well worth your time.
What is the history and background behind Pocket Square Clothing?
Rodolfo and I were roommates in college. With no formal fashion training, but with an architectural and business background at University of Southern California, we sought to create a lifestyle brand beyond clothing, and we found a niche in the industry and decided to run with it. Ironically, we didn't start with pocket squares, but by making pre-tied bow ties.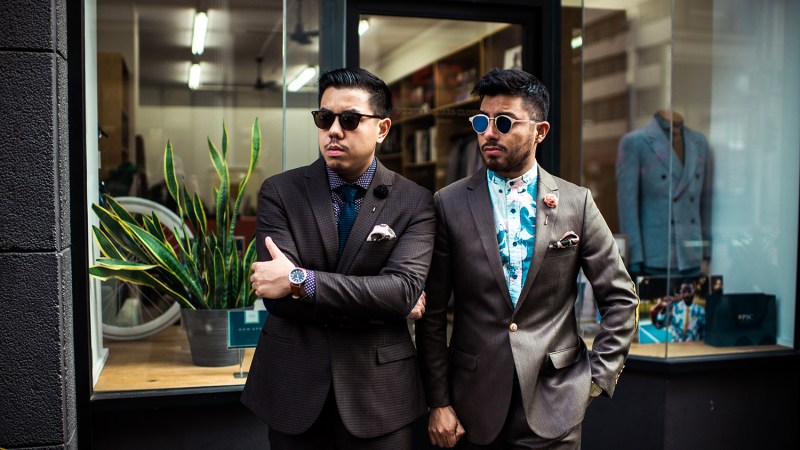 Deconstructing the significance of the pocket square, Pocket Square Clothing sought to take the iconic piece's symbolism and apply it to the broader scheme of clothing design. Every suit or garment had to offer its wearer something unique. Patterns and textures were our way of achieving that.
Today, the brand is a reflection of the ideals behind the "urban gentleman." Our brand is our effort to tell a story, to inspire and be inspired, and to create a powerful connection with people through timeless pieces.
What is Pocket Square Clothing best known for?
Our brand aesthetic and the lifestyle that we project. In terms of our products, we're really known for using unique fabrics and prints, such as florals, on our accessories. We're not afraid to experiment with our designs and incorporate color and textures. We're also not afraid to work with anyone, fashion or not. We've been building a creative community within Los Angeles. At its core, we are an entity of creatives, musicians, designers, artists, and talented gentlemen who care about the way we look. You'll see many of us working frequently together on collaborations and editorials.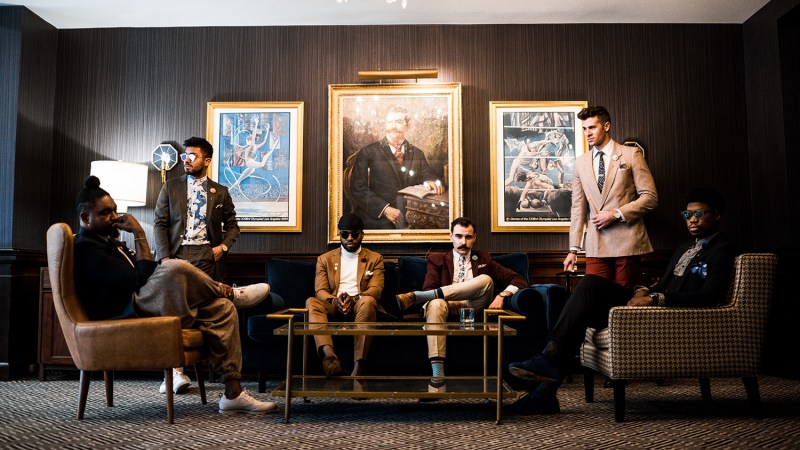 Why do you make everything locally?
We take a lot of pride in manufacturing our goods locally. It allows us contribute to our local economy, as well as empower our local community of designers and makers. We pay a lot of attention to detail and the quality of our designs and products, so being able to see our designs from concept to finished product is very important to us. Using traditional techniques, everything is carefully handcrafted by some of the oldest remaining craftsmen here in the heart of Los Angeles. Our fabrics are sourced from vintage, deadstock, or locally made and printed in Los Angeles. The brand follows the mantra that American-made is better, and that quality and attention to detail is key.
How big is each collection and how often do you offer new merchandise?
We don't follow the traditional fashion calendar where we offer a collection for every season. Instead we've split all of our product into six core collections that have new designs added to them every month. The collections have their own inspired aesthetics, such as the Classic, Workwear, Floral, Ice Cream, Emissary, and Collaborative collections. In total, we have over 200 different styles of ties, pocket squares, bow ties, lapel flowers, and tie clips.
Who is your customer?
Being a menswear brand, we've been surprised at how diverse our customer is. While we target men specifically who are looking to build their wardrobe and elevate their style, we've had everyone from teenagers, women, and older individuals who are fans of our brand come purchase our products. Good design and fashion is a universal language.
What is next for the brand?
We are working on a bag collection and looking to expand into custom women's suiting. Our expansion into women's suiting is our effort to widen our market and offer our women contingency Pocket Square Clothing-tailored and -designed garments. Ready-to-wear suiting and shirting are in the process of being designed and is expected to be released spring of 2018.
Editors' Recommendations