For most active people, finding comfortable, tailored clothing capable of withstanding a diverse array of elements has always been a pipe dream. Either you sacrifice comfort for function, or sacrifice performance for style; no matter how you slice it, it rarely works. Enter San Francisco-based company Parker Dusseau, a brand driven by owner Vaughn Brown's passion for designing elegant and diverse clothing that's as ready for adventure as it is for a boardroom. An active man himself, Brown crafts each product with the simple goal of giving people the flexibility to fulfill their own passion for an active lifestyle, while remaining sophisticated and stylish.
Related: Keeping dry and looking fly with Mizzen+Main
Brown, a native of Brooklyn lured away by the active lifestyle befit of the West Coast, attributes much of the company's inspirations and groundwork — along with its namesake — to his uncle, Parker Dusseau. When he describes his uncle, words like adventurer, gregarious, traveler, and active come up often, and it's wholly evident these traits drive the brand's style. Every item on their site encapsulates Dusseau and Brown's penchant for freedom, style, function, and practicality. Achieving this, in Brown's own words, is absolutely paramount to the success of the company and the credo by which the brand operates.
It's a clothing line that makes people stop you on the street — or on your bike commute to work — and ask what it is you're wearing; it commands attention. What Brown's done with Parker Dusseau is provide handsome, timeless clothing for the urban outdoorsman in everyone. To get a better look at the man behind the brand, and the company itself, we caught up with Vaughn Brown to chat San Francisco, why he doesn't consider himself 'outdoorsy,' and of course, his uncle.
When did you launch Parker Dusseau and what's your day to day role like? 
I started the company in late 2012. My day to day role is really everything — design, development, managing our direct business and working with new retail partners.
Talk about the process of launching Parker Dusseau.
I started doing my research in late 2012 and then launched the brand about a year later. There are a number of reasons I started the company – the primary reason was that as an active guy who has an affinity for an urban aesthetic, I wanted to create a line of product that held fashion and performance on equal planes. The clothes I wear out on the street should perform at the same level as the clothes I wear to work out in. As a busy guy, I also want to be able to have clothes that I can wear day in and day out without having to constantly run things through the laundry.
Aside from solving a functional issue, my main reason for starting the brand was to share with the world the amazing man that was my uncle, the namesake of the brand. He was an active, gregarious, funny, and spirited guy who was spontaneous and adventurous. He came from one of what I feel is the last generations of gentleman in this country — kind, gracious, giving, altruistic, and passionate. He chased his passions with fervor and drank with an unquenchable thirst from the fountain of life. He was also dressed well, always.
It's clear San Francisco is a giant part of what the brand is, how has the city shaped the direction of the company?
I moved here 10 years ago and knew it was a place I wasn't going to leave for a long long time. I had been living in Brooklyn and developed a deep love for dense urban environments but I also had this longing to get back West (I grew up in Idaho) so I could pursue my athletic passions — snowboarding, cycling, surfing, and exploring high peaks. This was also where my uncle lived and so the city holds a ton of physical inspiration for us.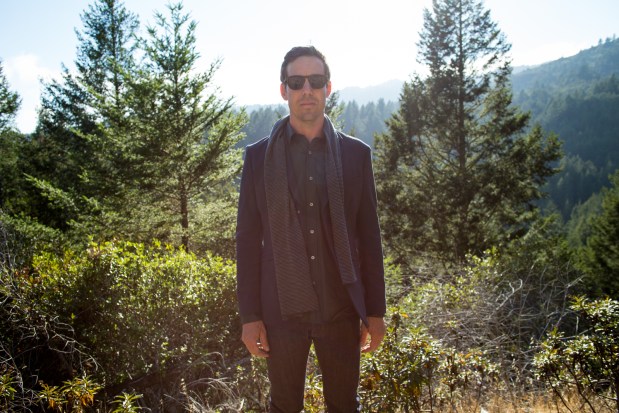 What are the company's biggest influences when designing new products?
Really the quest is about offering customers a line of performance clothing that doesn't look performance or 'outdoorsy' in any way. I've never identified with the 'outdoorsy' look but by all means, most people would consider me 'outdoorsy'. So, the challenge is to find that place where we're making product which outperforms entrenched outdoor brands, but offers it in a form that looks as good in Paris as it does in the Sierra.
What's the future for Parker Dusseau look like? 
I have huge dreams for the brand but for now, I'm trying to take it a day at a time!
— To get a look at the entire Parker Dusseau collection, head on over to the brand's website. 
Editors' Recommendations