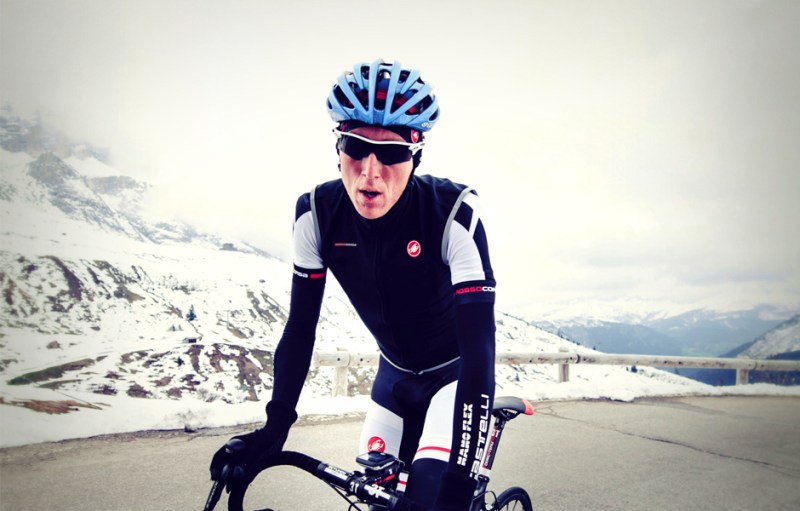 The mercury is quickly dropping again this season (that pesky Polar Vortex just can't stay away) and you're probably finding yourself stuck in the gym instead of out on your bike. If you don't have the correct gear for serious winter riding, we can't really blame you. However, if you're serious about off season training and commuting on your bike, it's time for a serious gear upgrade. After all, if you expect to end up on the podium on your first spring race day you've got to train like the pros. Read on for our favorite winter cycling gear.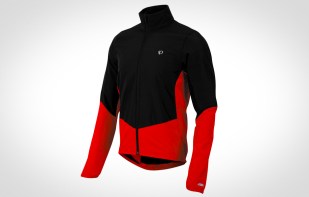 Your first concern should be staying dry and out of the wind. The new Select Thermal Barrier Jacket from Pearl Izumi is the perfect outer layer for long hours on your bike this fall and winter. A hybrid fleece and windproof piece, the Barrier jacket adds enough warmth when the mercury starts to dip that you'll always be comfortable. When things warm up, the strategically placed thermal fleece breathes like a regular jersey to keep you from drowning in sweat.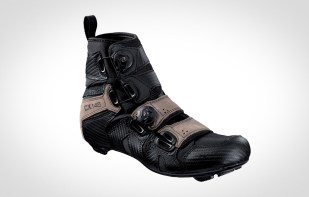 Cold, wet days will also put your typical cycling shoes through the ringer. Summer weight shoes are designed with venting in mind – unless you're OK with frozen solid toes it's time for an upgrade. The Lake Cycling CX145 is a winter shoe that has all the performance of your race day shoes, but adds in warmth and waterproofing. A canvas and leather upper is complimented by a waterproof membrane and double BOA closure system. The sole is nylon injected fiberglass, and compatible with any 3-hole cycling cleats and pedals.
The all new Overtake Helmet from Smith Optics is the lightest cycling helmet we've ever tested. Featuring Smith's proprietary AeroCore construction, the Overtake breathes exceptionally well all year long. On the inside, a MIPS impact system adds a little extra touch of safety; it's shearing force buffer can reduce perceived impacts by more than twenty percent. All of these technical features make for a helmet that will stand up to winter abuse, and still be race ready when you finally thaw out for the spring.
You may not need a backpack on every ride, but for the days you do, expect Murphy to rear his ugly head and make it a downpour on your crosstown commute. We spotted the Chrome Urban Ex pack earlier this year and have been in love with it ever since. The roll top construction is completely waterproof to protect a change of clothes for the office and your precious laptop and iPhone. Burly Hypalon carrying and accessory straps add a touch of sophistication and protection when things get rough. Not that you'd deliberately drag this pack through the mud and muck, but you could.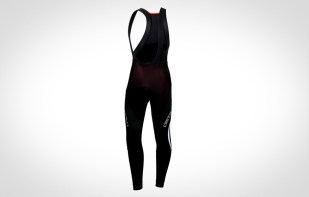 Your legs are your motor when you're on your bike, so you've got to treat them well. Cold, windy days will shred your typical riding shorts (trust us on this one and don't play with wind burn and frostbite). A good pair of cycling tights are worth their weight in gold, and the Sorpasso Bib from Castelli is simply perfection. Gore-Tex windstopper fabric lines exposed section on your legs, making you impervious to all but hurrican force gusts. More breathable Thermoflex material is sewn into the bib and reinforces the back and seat, keeping you dry inside and out.
Your baselayer is the most important part of your cycling kit all year long; it's the one thing you simply can't afford to cut corners on, ever. Smartwool's PhD line of cycling gear is nearly flawless, and NTS Light Wind Zip is the crown jewel of the line up. Featuring smooth merino wool on the inner layer and a nearly windproof outer layer, this jersey is a perfect standalone piece for cool fall rides. Layered under a serious jacket it will be your go to all winter.
Image courtesy of Castelli
Editors' Recommendations