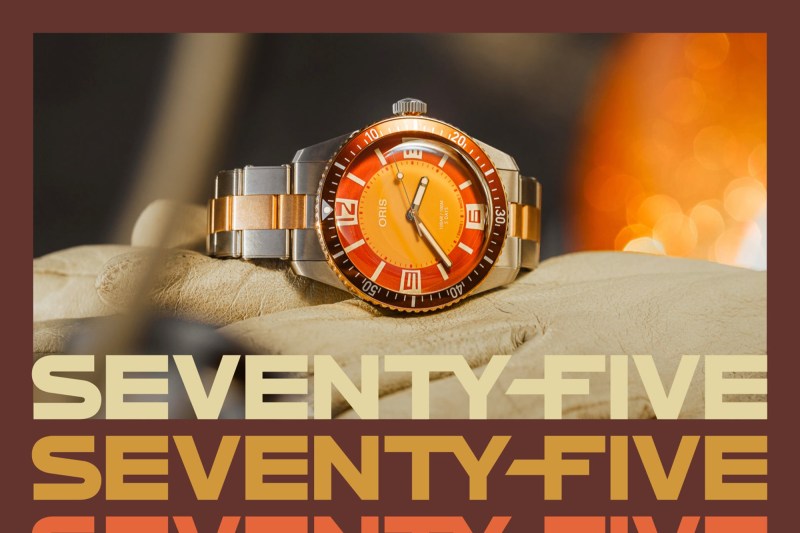 If you thought watches were just for telling time, think again. Oris watches have joined forces with Collective Horology to create a timepiece that transcends the ordinary. This collaboration has birthed the Oris Divers Seventy-Five, a watch that not only ticks but dances to its own rhythm.
Over the past few years, the Oris Divers 65 has demonstrated remarkable adaptability, embracing a diverse range of color palettes, dials, and materials, all of which exhibit impressive functionality. Collective Horology is now stepping onto the scene, leveraging this versatile timepiece as the foundation for its newest collaboration.
This is not just a watch; it's a groovy experience that takes the wearer right back to the '70s, with a blend of art and engineering that captures the spirit of both Oris and Collective Horology. Imagine stepping into an episode of The Brady Bunch or the most quintessential 1970s house you can imagine. The watch, available for pre-order, embodies the essence of cool, making it a must-have for those who appreciate the fusion of classic and contemporary.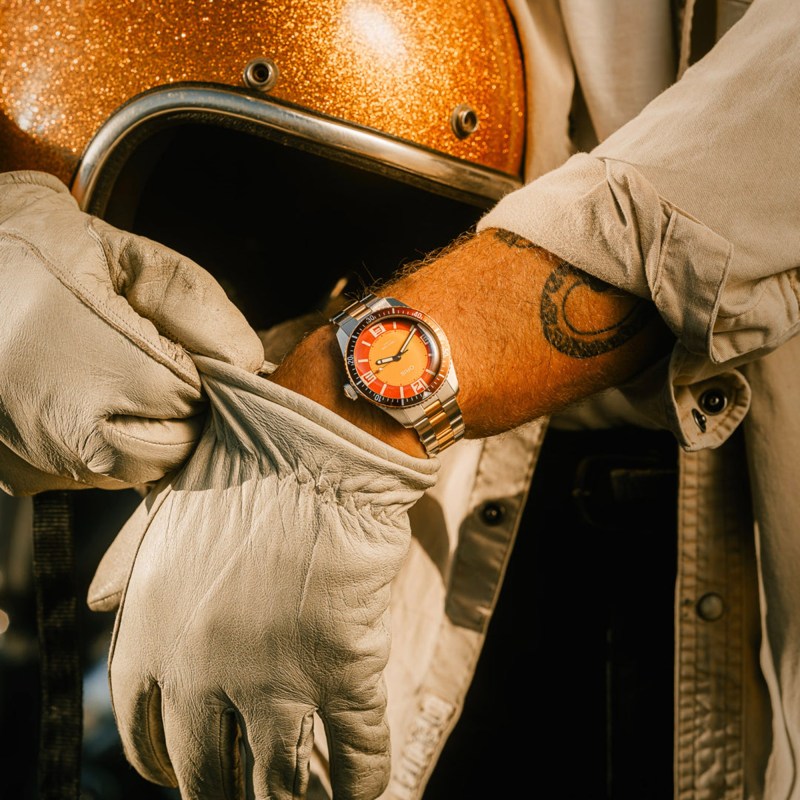 Unveiling the Oris Divers Seventy-Five
Crafted with meticulous attention to detail, the watch boasts a stainless steel case with a bronze bezel and aluminum bezel insert. The 40 mm diameter is just right, striking a balance between presence and wearability. The sapphire top glass, domed on both sides with an anti-reflective coating, ensures crystal clear visibility, while the case back, adorned with special engravings, is a testament to the watch's uniqueness.
The stainless steel screw-in security crown adds a touch of functionality, merging seamlessly with the overall design. With water resistance up to 10 bar, this watch is not afraid to get wet, making it suitable for any mundane daily tasks or thrilling adventures you embark on.
The heartbeat of precision
Delving into the heart of this timepiece, we find the Oris 400 movement a marvel of horological engineering. With dimensions of 30 mm, this automatic winding movement powers the center hands for hours, minutes, and seconds. Boasting a generous power reserve of 120 hours, the Oris Divers Seventy-Five ensures that timekeeping is the last thing on your mind. The 28,800 vibrations per hour at 4Hz, coupled with 21 jewels, ensure a smooth and accurate performance that aficionados crave.
The dial of the Oris Divers Seventy-Five is a nod to the 1970s California design aesthetic, featuring an Arabic dial that exudes retro charm. The Superluminova indices and hands not only add a touch of nostalgia but also ensure legibility in any lighting condition. Completing the ensemble is a bi-color stainless steel and bronze bracelet. The multi-piece bronze metal bracelet is complete with a folding clasp.
The verdict
In the world of watches for men, the Oris Divers Seventy-Five stands out as a beacon of innovation and style. The collaboration between Oris and Collective Horology has birthed a timepiece that transcends mere functionality, making it a conversation starter and a collector's dream.
In the realm of choices, Collective Horology has embraced an upscale direction, incorporating a movement with an impressive 120-hour power reserve. Although the watch falls short of being a deep-sea companion with its water resistance of 100 meters, its identity as a nostalgic, casual timepiece makes it an irresistibly charming option.
Priced at $4,500, the watch incorporates a cost structure influenced, at least in part, by its proprietary movement. Unfortunately, the disappointing aspect lies in its limited production nature, as only a scarce 250 units will ever be crafted.
Editors' Recommendations