When it comes to wool and leather, it doesn't get much better than Pennsylvania's very own Woolrich clothing and boots. Despite what you might think, those aren't just heavy materials for the winter, and Woolrich is setting out to prove that with a spring and summer collection that's light in both weight and color.
Woolrich is known for their comfortable and versatile clothing collections, built for everything from the great outdoors to the office, and this year's collection is no exception. With a focus on exploration and new experiences, their fresh flannel shirts will take you straight from work to your campsite without stopping at home.
Of course, you're here to read about shoes, and that's an area where Woolrich won't let you down. One of the highlights of the collection is the Lane Chukka Boot, a classic style with modern amenities. The suede uppers are soft and pliable, with a unique nappy suede texture that's sure to help you stand out on a hike. The inside is lined with smooth, fine-grain leather and suede that quickly forms to your foot for a snug, comfortable fit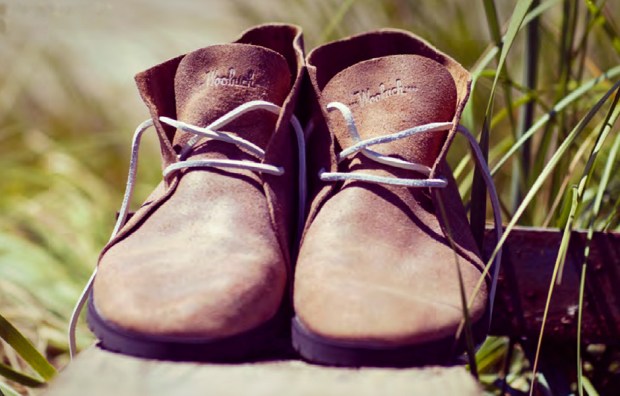 But these aren't just chukkas, they're chukka boots, and Woolrich wants you to know it's okay to take them out and explore. A heavy duty Vibram outsole makes up the sole of the Lane, for a firm grip wherever you may end up. They'll last you just about forever, too. The tough rubber outsole can be replaced if you put too many miles on it, but the leather on top will only continue to mature and gain character as you take them on new journeys with you.
You can browse the full range of Woolrich clothing, footwear, and accessories on their website.
Related: Stay cool with our favorite shoes for spring.
Editors' Recommendations