While the rest of the world is hyped on Lil Nas X and Billy Ray Cyrus' remix of "Old Town Road," we're wired for the 2019 Nike Air Max collaborations dropping this April and May.
Four limited-edition Air Max sneakers are bringing imaginative design to Nike's pinnacle shoe, which already mashed sport engineering with design culture. Each pair is an ode to the best Air Max tech of yesteryear while being a completely unique statement piece. Their perfect for a fresh spring and summer wardrobe but will withstand the trials of style and time, reflecting the mood and attitude of today.
The minds that are remixing the Nike Air Max heritage are Japanese sneaker and streetwear boutique Atmos, widely considered the best sneaker destination in Tokyo; creative lifestyle clothing brand Clot, co-founded by actor/rapper Edison Chen; New York-based DJ, designer, and artist Heron Preston, whose Air Max collab will tout customizable options; and underground streetwear brand Cactus Plant Flea Market (CPFM), known for being mysterious and somewhat elusive (AKA too cool for most of us).
Nike x Atmos Air Max 2 Light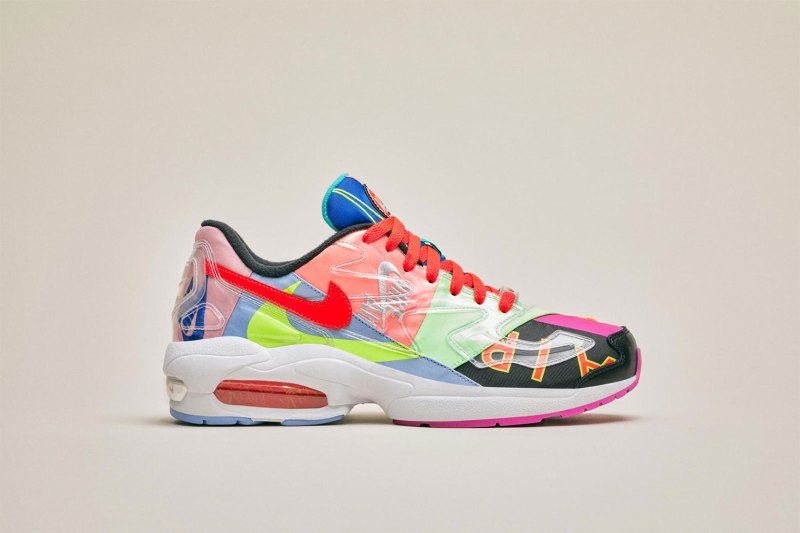 Dropped April 5
Atmos honors the legacy of '90s Air Max with a tell-tale technicolor window that shows the Air cushion technology inside the sole. An all-over print also flashes back to the old-school Air Max mindset of being big, bold, and colorful, inspired by hip-hop and techno music. Nikes were commonplace at European raves and these remixed pastel Picasso-esque sneakers will suit a summer dance party or concert. Keep your wardrobe classic with jeans and a white tee and still get street cred with these imaginative Airs. Unfortunately, they are already sold out on Nike but you can look at resale sites like StockX.
Nike Air Max 720/95 Heron Preston By You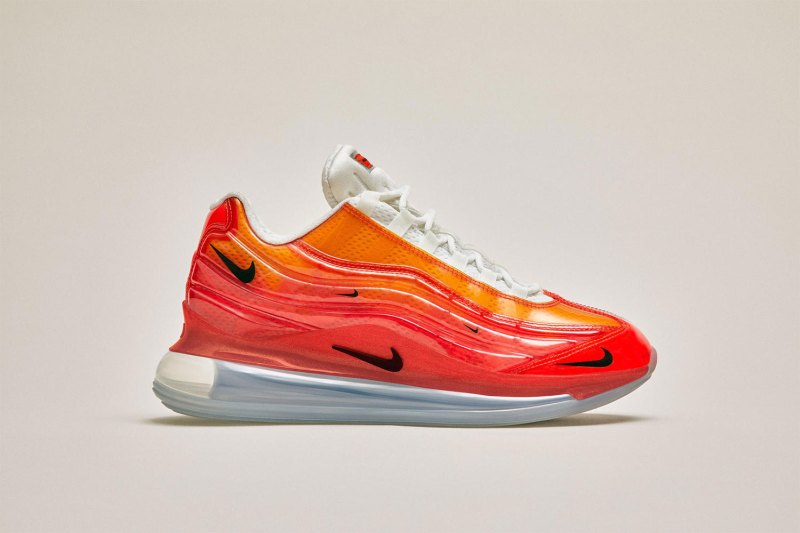 Dropping April 15
The upper dominates the wavy aesthetic of Heron Preston's Air Max 720/95 remix. Customization options include varying colors of the Nike Air-wrap, all of which remind us of those inflatable '90s chairs we coveted so dearly. Swoosh logos swim in the Air-wrapped currents,a layer with enough transparency to see the classic white-woven mesh of the body beneath. An Air-Sole cushion strokes across the bottom in wet-metallic silver. Preston's low-key branding stamp on the tongue is also reflective. We are loving these sneakers for their ability to resurrect our nostalgia while still being suitable for the office with a pair of slacks.
Nike x Clot Air Max 97/Haven
Dropping May 8
Clot took the cult-classic Nike Zoom Havens from 2000 and carefully pieced them together with throwback '97 Air Max tooling to create a sophisticated, green and gray monster. This is the first shoe we could actually imagine jogging in and then hitting the street, and that's a nod to Nike Air's running origins. The mad scientist behind Nike Air, Marion Franklin Rudy, first put tiny airbags in the soles of athletic shoes to help athletes run using less energy. More than 40 years later, Clot seems to be pouring one out for the OG tech, giving its Air Max an athletic body with sole layers that feel animalistic yet peppy.
Nike x CPFM Air VaporMax 2019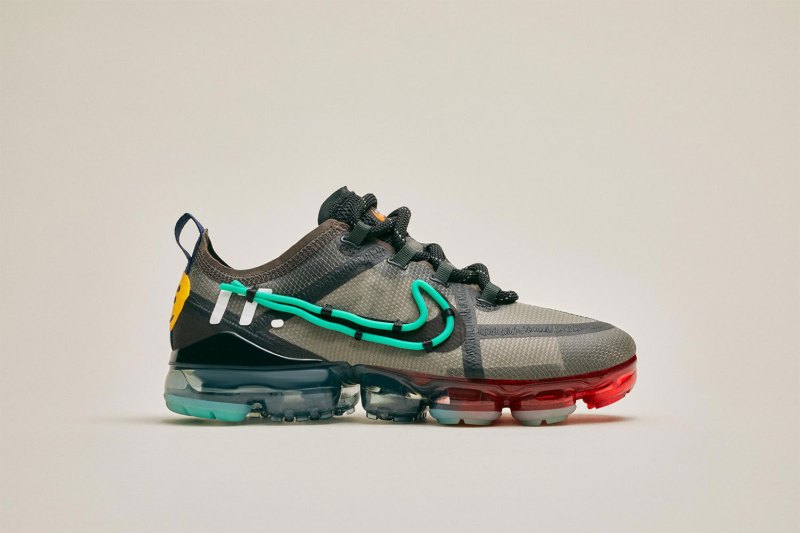 Dropping May 14
A three-dimensional swoosh is strapped down to the body of this Air VaporMax, designed by CPFM. The mesh upper is dusted in earth tones and welded seams, the Just Do It logo jumps off in turquoise, and a heel brings sunshine yellow into the mix. The cut-and-paste nature of these Air Max sneakers screams CPFM and the look is all at once a 6-year-old's art project and Blade Runner-level futurism. Chunky lugs on the sole graduate from translucent aqua to red at the toe.
Editors' Recommendations