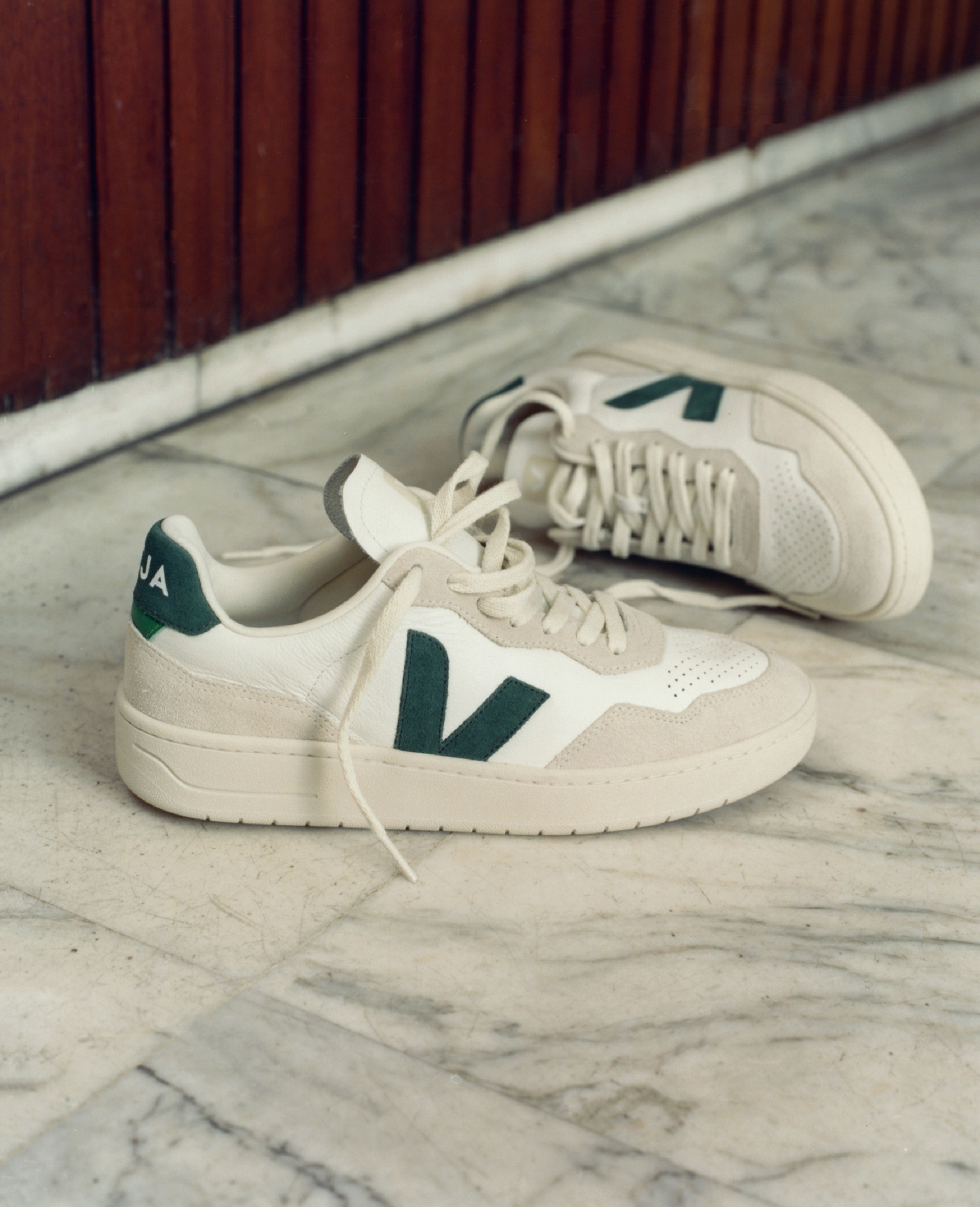 In the ever-evolving landscape of men's luxury footwear, Veja has introduced their latest creation: the V-90 sneaker. This elegant amalgamation of throwback aesthetics and modern comfort is a unisex sneaker that caters to those who seek a harmonious blend of fashion, sustainability, and innovation.
Inspired by the design ethos of the '90s, the V-90 pays homage to an era marked by bold styles and expressive individuality. This throwback aesthetic, carefully interwoven with modern flair, makes the V-90 a versatile choice that seamlessly transitions from casual outings to more upscale settings.
Sourcing excellence and organic traced leather
At the heart of the V-90's allure is its commitment to ethical sourcing and the use of premium materials. Veja's approach to leather sourcing is exemplified by the inclusion of O.T. leather (Organic Traced leather) in the V-90 sneaker. Sourced exclusively from 100% certified organic farms in Uruguay, not only is it free from the harmful effects of pesticides and chemicals, but it also emerges as a testament to Veja's dedication to a greener and cleaner fashion industry. O.T. leather goes through a mechanical beating process that makes it bendable. (The leather in the V-90 sneaker was also tanned in Brazil, and uses fewer dyes than conventional leather.)
The V-90 sneaker's sustainable journey extends from its top to its bottom, as it is crafted from a blend of 40% Amazonian rubber and 10% recycled rubber. By incorporating rubber that is sourced responsibly and incorporating recycled elements, Veja underscores its commitment to preserving the planet's natural resources.
A colorful palette for every expression
In addition to its eco-friendly practices and superior craftsmanship, the V-90 collection offers a diverse array of colors, allowing wearers to express their individuality. From the pristine allure of optic white to the understated charm of cool gray white, and the comforting warmth of eggshell white, the palette caters to a spectrum of personal preferences. Whether one seeks to make a bold statement or embrace a more understated elegance, the V-90 collection has a shade to suit every taste. There are a total of seven color options, blending neutral and autumnal hues that make the V-90 perfect for your feet this fall.
Editors' Recommendations