Whether your trips take you to Dubai or Dubuque, staying on schedule is crucial for the modern man. The new line of travel-inspired Voyager watches by MVMT will help keep your schedule running on point while looking good, too.
MVMT was started in 2013 after the company conducted one of the most successful crowdfunding campaigns for a fashion item of the year. Founders Jake Kassan and Kramer LaPlante started the brand to combat the retail mark-ups that made other designer watches so expensive. The duo figured that by creating watches with design and construction quality similar to designer brands, they could offer them directly to consumers at a much lower price point.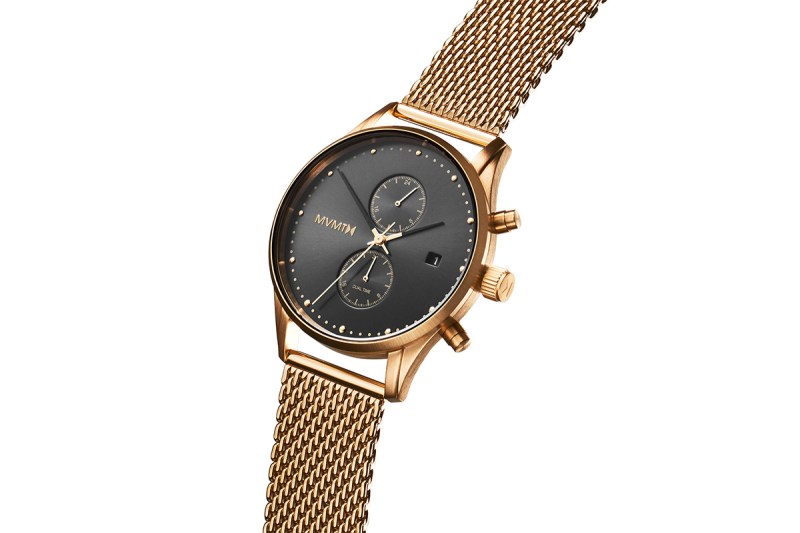 The MVMT design ethos focuses on minimalism and clean lines. While the Voyager line is based on a travel aesthetic, it's easy to imagine many of these watches being worn everywhere from the boardroom to the beach.
The Voyager line of watches come with several band choices, including leather, nylon NATO (a material that was developed by the British military), or stainless steel mesh. With a 42mm face, the timepiece isn't too bulky on the wrist, but it's still big enough to be readable. All the watch faces are analog, with hands that blend subtly into the background. And with 10ATM of water resistance, you can take these in the pool or shower without any hassle. The nylon NATO band runs under the face of the watch, which keeps the face off your wrist and prevents that irritating sweaty spot that can form.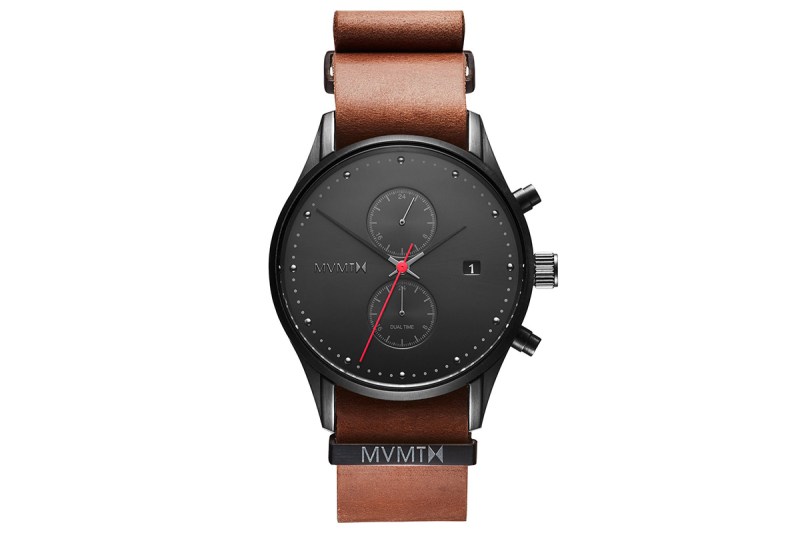 And because the bands are interchangeable, you can also update your watch every time you want to try a new look.
Out of all the timepieces in the Voyager category, one of the most intriguing and attractive is the Outback, which features a leather band and red-tipped watch hands. The Eclipse, on the other hand, is the flamboyant uncle, featuring a gold stainless steel band and gold second hand. Of the less-audacious variety, the Onyx is subtly practical and also comes with a comfortable nylon NATO band.
The brand launched originally with six models based around one design. They now have four lines of men's watches and two lines for women, all of which are priced at a fraction of their competition.
All watches in the MVMT Voyager collection retail for under $150. For more information or to get your own, check out their website.
Editors' Recommendations