Stay stylish when it's hot with the best menswear to beat the heat — and if that sounds too good to be true, we're here to tell you that it's entirely possible. As long as you maintain proper fit and reach for classic silhouettes in lightweight fabrics, you're good to take on the day. Of course, that's easier said than done — but again, we feel confident when it comes to our guide to the best menswear to beat the heat. Reach for a slim short-sleeve shirt, sharp shades, classic trousers … you get the picture. Stay cool out there.
Life/After/Denim Outfield Short-Sleeve Shirt – $118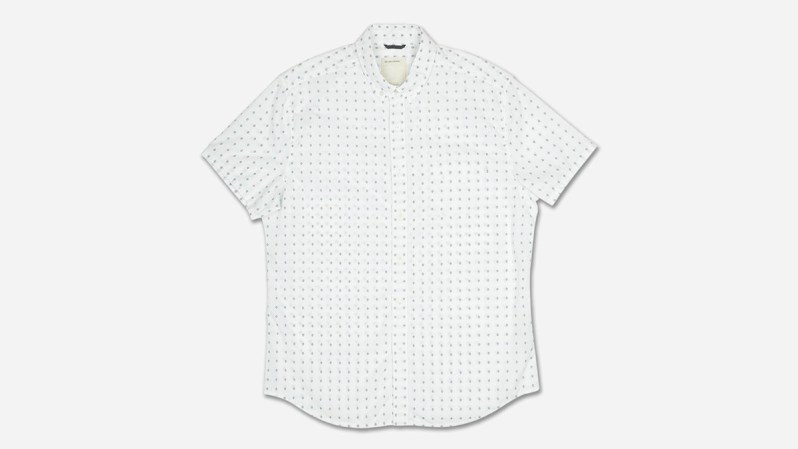 One way to beat the heat with ease? Ditch that extra fabric on your sleeves. The great thing about a breezy short-sleeve shirt is that you can easily layer it under a blazer for the same effect as wearing your favorite long-sleeve Oxford or chambray shirt.
Todd Snyder Hudson Tab Front Chino in Dark Khaki – $168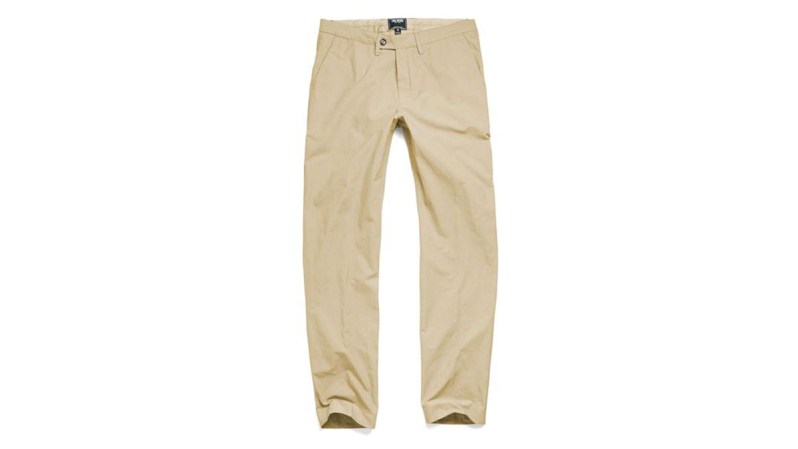 With a silhouette and construction that's sharp and classic, the Hudson Tab Front Chino in Dark Khaki could reasonably serve as a four-season staple. That being said, we like the crisp tab-front closure and imported twill construction best for hot summer days when you still need to look polished.
Allen Edmonds SFO Dress Loafer – $295
Staying cool in the heat in terms of footwear is easier than you think. Simply slip into some sleek loafers, preferably with rolled chinos and no-show socks. You lose the excess fabric and heavy feel of dark denim, and a breeze around your ankles only helps your case.
Linjer Classic Watch in Rose Gold/Tan – $249
Don't skimp on the details just because the thermostat's climbing. A slim, minimal wrist watch serves two purposes: 1) Keeping you on-time as you dash from meeting to meeting in the heat and 2) Avoiding the clunky, perhaps overly hot feel of — for example — a dive watch. That's a two-for-one deal that looks great. We particularly like the crisp design detailing on the Linjer Classic Watch in a vintage-inspired rose gold.
Sunski Yubas Sunglasses – $55
Another key finishing touch in the heat revolves not around an item of clothing, but an accessory. Bear in mind, the best menswear to beat the heat involves every last detail. With their unique design, retro-leaning looks and great price, you could do worse than the dressy, tailored Sunksi Yubas Sunglasses. They're the perfect way to stay stylish at the beach, at the boardwalk or at the bar. 
The Goods The Stack Wallet – $150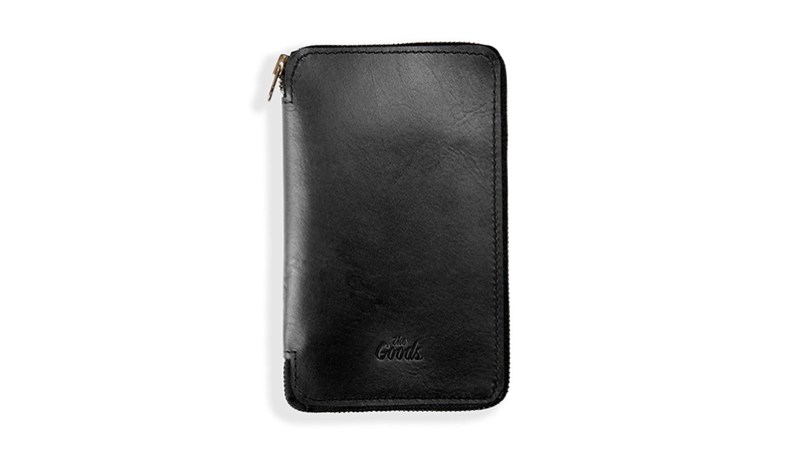 While you don't technically wear a wallet, the essentials you bring with you are inevitably part of your ensemble — and the last thing you want to do when it's hot out is slow yourself down with a thick wallet or a heavy bag crammed with gear. Crafted minimally with plenty of attention to detail — and made in L.A. — the Stack Wallet features room for the essentials for the jetsetter. Space for up to two passports and five cards, plus a hidden currency compartment, makes it easy to use and easy to bring with you across town — or across the globe.
Editors' Recommendations