Supreme made Kung Fu jackets, adidas released a Taekwondo shoe in February, and Pharrell is sporting satin Muay Thai shorts in public. The fighting spirit and Eastern aesthetics of martial arts have officially infused street style and we're bowing in.
Channel your inner Bruce Lee with these apparel pieces that kick ass on and off the mat.
Hyperfly The Kimono
Jiu-Jitsu lifestyle and gear brand, Hyperfly, just released 'The Kimono,' blending a traditional Japanese apparel piece with a combat Gi. The result is a masculine yet minimalist street style coat with appeal on and off the mat. Halle Berry follows Hyperfly on Instagram so you know it's gotta be sexy.
Moya x Keith Haring Gi
Imagine if Supreme made competition-approved Brazilian Jiu Jitsu Gis. For all purposes, that's Moya out of California— a fighting apparel and accessories brand infusing their brand with heavy urban styling. Their new collaboration Gi with graffiti culture icon and pop artist Keith Haring is next level cool. The traditional white Gi is jotted with Haring's classic androgynous human silhouettes and cartoonish animals. We'd 100-percent wear this out on a Saturday night.
Dynasty Clothing Neo Imperial Navy Quilted Jacket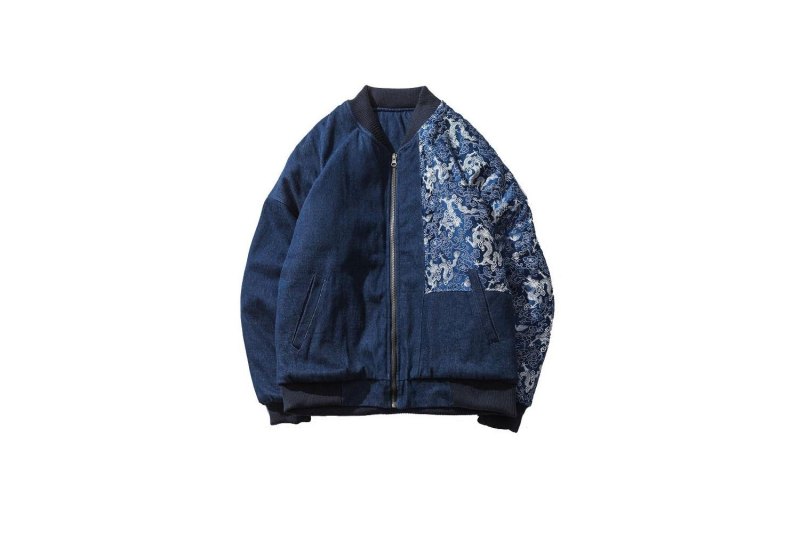 Made for martial artist by martial artists, Dynasty tapped their East Asian roots and love for taking Brazilian Jiu-Jitsu to the streets with this runway-worthy quilted jacket. A navy base is offset by shimmery one-shoulder, twisting dragon motif and the relaxed fit means you're always ready for a Rear Naked Choke if absolutely necessary. Remember, this fighting art was originally practiced by Monks, so don't go to the club looking for a fight.
Yokkao Carbonfit Ronin Shorts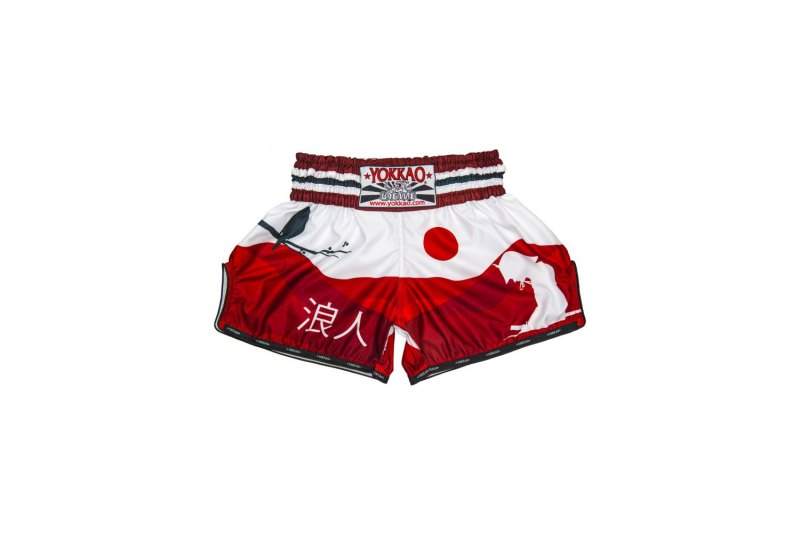 If Pharrell wore it, we can too. The stylish rapper officially okayed Muay Thai fighting shorts for everyday use when he sported a pair by Human Made by Nigo for SS18. While that limited line ran out (and the last second-hand pair sold for $425), you can still cop this martial arts look by grabbing shorts from authentic fighting brand Yakkao. With tons of killer patterns, quality satin, and Made in Thailand authenticity, grab two or three. Wear to your next music festival or brunch on Sunday.
Adidas Superstar Slip-On Shoes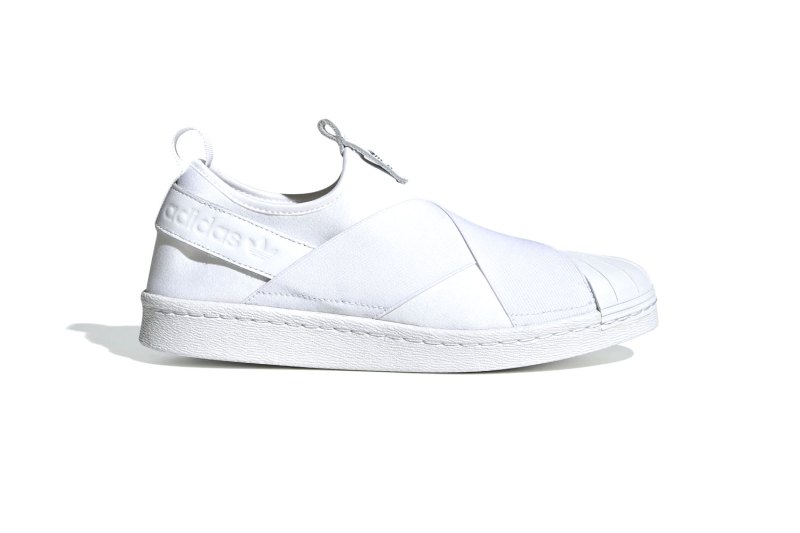 It's hard to do head-high kicks when your laces are loose. All the more reason to grab adidas' slip-on Superstar renditions that mimic Korean Taekwondo dojo slippers. Adidas Originals just released a women's exclusive pair literally called the Taekwondo, but for dudes, the men's Superstars (sans laces) do the trick. Plus they have enough sole to hit the pavement after perfecting your spinning kick.
Roots of Fight Bruce Lee LA 1967 Hoody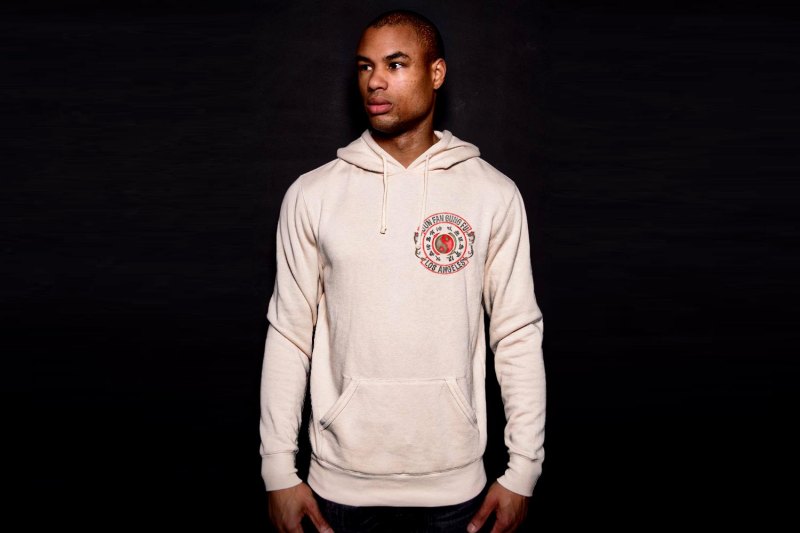 Bruce Lee rules and anyone who says otherwise deserves a swift one-inch punch. Rep Sai Fon with this super-soft, tri-blend fleece from our favorite fight-apparel brand Roots of Fight. (They have an entire Bruce Lee section!) With a slim, dropped fit, wear this 1967 vintage-inspired hoodie at the gym, the bar, your couch, or, well, anywhere.
Half Sumo Gureishi Ryu Tee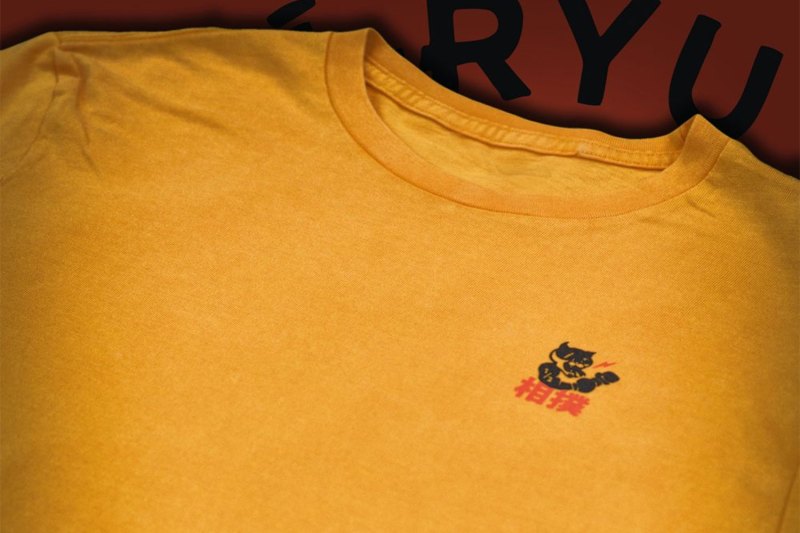 Martial arts culture geeks can nerd out on Half Sumo's screen-printed tee honoring Gracie-style Ju Jutsi. One hundred percent cotton with a clean front and detailed original art on the back, we can see this piece under a navy blue suit or even in the office with clean slacks. Lay down some knowledge when (inevitably) co-workers ask about the naked sumo dudes on the back. Say Gracie-style was adapted to meet the demands of real "no rules" fighting in Brazil so stick to your cubicle, Mark.
Prana Sutra Pant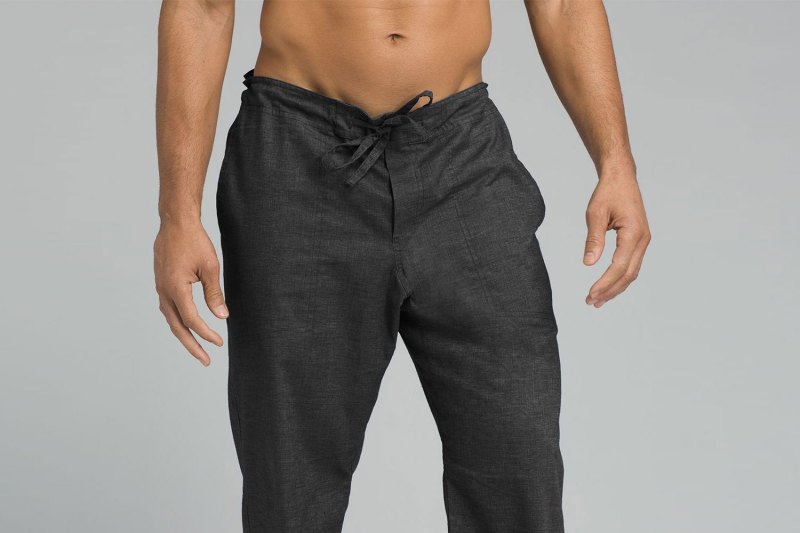 The 53-percent Hemp stretch woven Sutra pant by Prana will make you feel like a kung fu trainee when cleaning the house Sunday morning. Run out the door for a gym session or broga class and hit brunch with the guys. If you feel an extra sense of Shaolin calm, relax into it. (The slight spandex stretch helps too.)
Mostly Heard Rarely Seen Lullaby Drop-Crotch Jogger Pants
Eastern street style label, Mostly Heard Rarely Seen, offers up major Crouching Tiger, Hidden Dragon vibes with the drop-crotch Lullaby jogger. We could easily fly through the air in aerial (physics-defying) martial arts kicks with the roomy thigh fit and capri length. Sure, they're sweats, but Lullaby delivers a one-two punch as an urban piece as well.
93 Brand "Division" Tee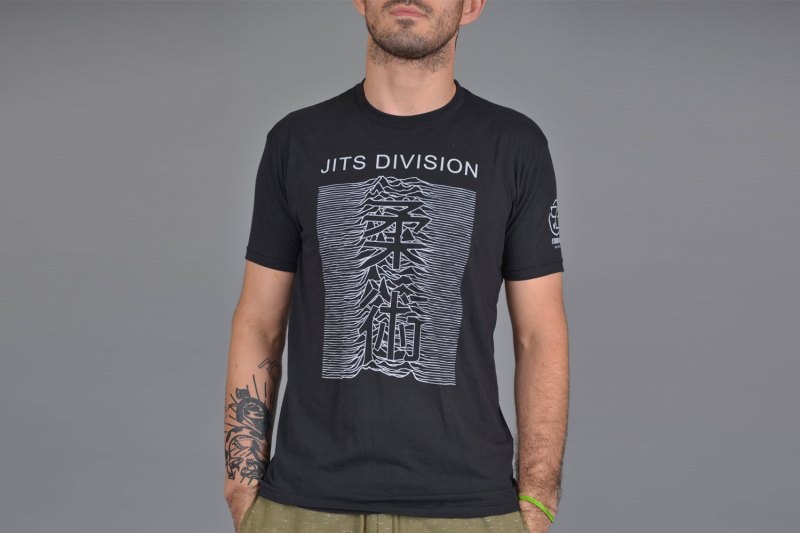 New York Gi artisans 93 Brand have taken two of our favorite things and mashed them together: Joy Division and grappling. Their Division Tee is a play on the Unknown Pleasures album pulsar art and Jiu-Jitsu. The 60-percent cotton/40-percent poly blend doesn't shrink and is cut with a generous torso.
Onitsuka Tiger Mexico 66 Sneakers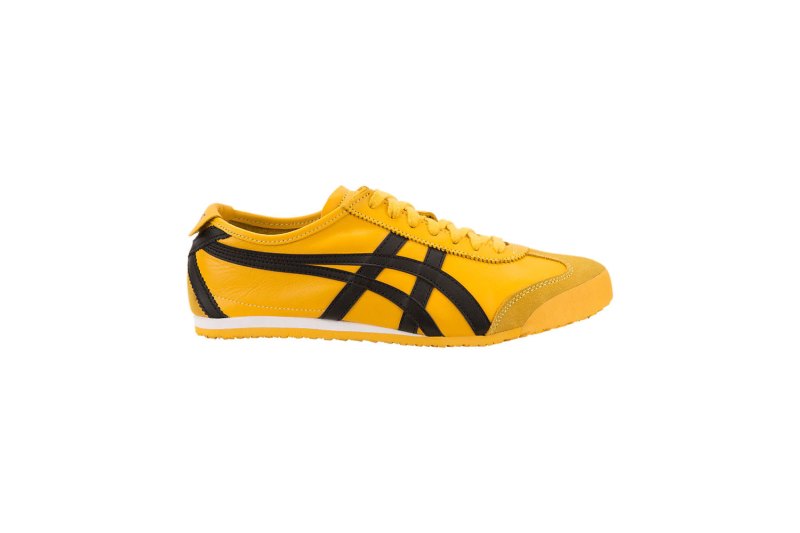 With dual function as a neo-retro runner, the Onitsuka Tiger Mexico 66 shoe as an absolute footwear must. Nearly identical to the Tai Chi LE model worn in Kill Bill, the Tiger isn't made for Tai Chi, but who the hell will know the difference on the street. Make your best Bride stare and the gang of rival ninjas should go running.
Editors' Recommendations