"My sport shirts were really poorly fitted. They were big and boxy, they were super-long and the cuffs were too tight. The buttons were too high near the chest and collar and as a consumer wearing that ill-fitted product, I just thought there must be a better way," recalls menswear designer Zachary Prell about his days of working in finance from 1994 to 2003. When he attended business school to earn his MBA at Columbia the following year, he decided to forego the financial world and focus on fixing said fashion dilemma by creating an eponymous line of sport shirts with the perfect look and fit.
Ten years after soft launching his collection, it has grown into a full and covetable men's lifestyle line that is carried by the best department stores (Nordstrom, Neiman Marcus, Saks, and Bloomingdale's) and numerous specialty boutiques. Clean, modern and high quality, it is a label that is definitely one to know. The business guy turned fashion favorite recently shared the story behind his success and gave us a peek into what the future holds.
You started your line while in business school, correct?
While my peers were entering business school to get into the world of finance or consulting I was really seeking to redefine the men's sport shirt and create a business from scratch. Those two years while I was in business school were really formative because it allowed me to use New York and the environment of being back at school as this living laboratory. I sought out a number of advisers, wound up doing prototype sampling in a local sample house in the Garment District and really pressure-tested my ideas. I tried to come up with a unique value proposition which was a better, modern silhouette coupled with the finest Italian fabrications and really smart innovative detailing.
We started with a V silhouette – so broad in the shoulders and a little bit cleaner in the waist. We shortened the shirt tail, expanded the cuffs slightly to afford space for a watch, lowered the top button stance on the collar so it was kind of the perfect amount of space so that it would fit nicely under a sport coat. It really was innovative product that resonated with a lot of men early on.
How has the line evolved since then?
I think we've created loyal community of followers and our fit has been very consistent so once a consumer finds a size that works for him he can buy the product online or at any number of stores. The fit hasn't necessarily evolved. We really spent 18 months on product development early on in the formative years and that fit has really been successful for us.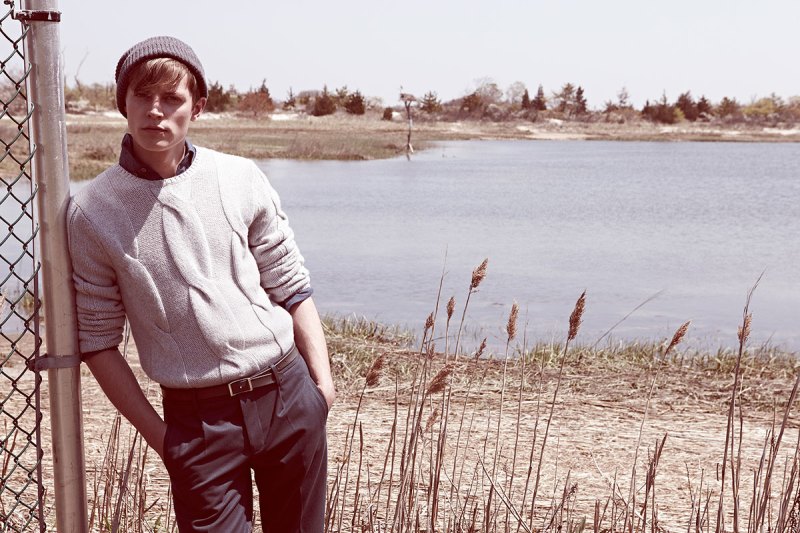 Who is the Zachary Prell customer?
We target a customer who travels, who is tech-enabled, always on the go and leads a dynamic lifestyle. I want to create a collection that complements that lifestyle. I really spend a lot of time thinking about what kind of collection can help our consumer lead that lifestyle. So it's about creating seasonless, transitional, layering pieces that can take him every day from his workday to the weekend.
Such as?
We do soft coat shoulders and we are doing a big knitwear program now out of Peru with super-lux Pima cottons. One of the most important aspects for me personally and creatively is creating an incredibly high quality product. So the tenets really are spending a lot of time on fit, spending a lot of time on fabrication – hand feel, weight, breathability – and a clean, modern aesthetic that also has color. There are a lot of brands out there that do an incredible job, but I think we really differentiate by providing a unique blend of tones, textures, and color.
Do you do thematic seasonal collections?
Yes. This fall our theme is "Discover." The idea was to be able to uncover the richness of the detailing and the textures of all of our fabrics. Colors like deep rich navies and burgundies were really big for us this fall and again about whether it's a stitch block on a sweater or a colorblock exploring and sort of discovering those details as a consumer was something that was important for us.
What is your favorite current piece?
I have a couple. The one that I am wearing, this knit blazer, I especially love. It's super versatile, indoor/outdoor, week to weekend. I really love our Mercer tees in Pima cotton. They're lightweight and super soft with a tech-inspired hand feel. We call it an everyday lux essential. Then I love the mixed media jacket and the lightweight 14 oz. merino colorblocked sweaters.
What is the overall aesthetic of the collection?
Clean and modern is kind of our skypost.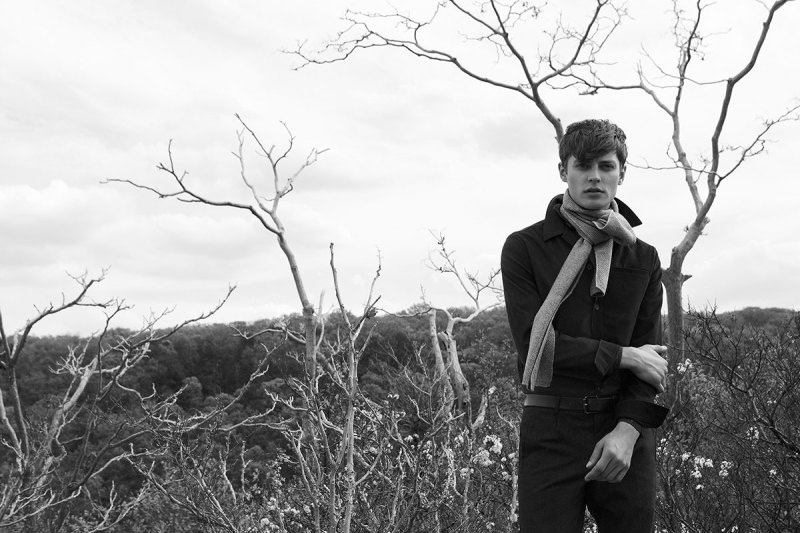 And your bestsellers?
Our hallmark sport shirts. There is one silhouette in three collars: our point collar, our modern collar, which is slightly smaller, and then our button-down. That has been the framework for the shirts. We're up to close to 100 shirts. We are also launching a suit separate program for the spring. We think there is a great opportunity for that modern kind of hybrid sport coat in the marketplace that you could effortlessly dress up or down. It's not so serious and you can pair it with either a sport shirt or a knit piece and that's kind of a personal push to see that business evolve for us.
Why should a reader of The Manual buy and wear your clothing?
I think that it's the effortless versatility of our brand that's able to suit their dynamic lifestyle. I think your reader is on the go, he's obviously tech-enabled but it's really about leading that lifestyle day to evening. Our brand, whether it's the sport shirts, outerwear, knitwear or suiting separates is a brand that can complement that lifestyle.
What sets your brand apart?
I think to be able to have great pricing, beautiful fabrications, and a modern fit differentiates our brand from our peers.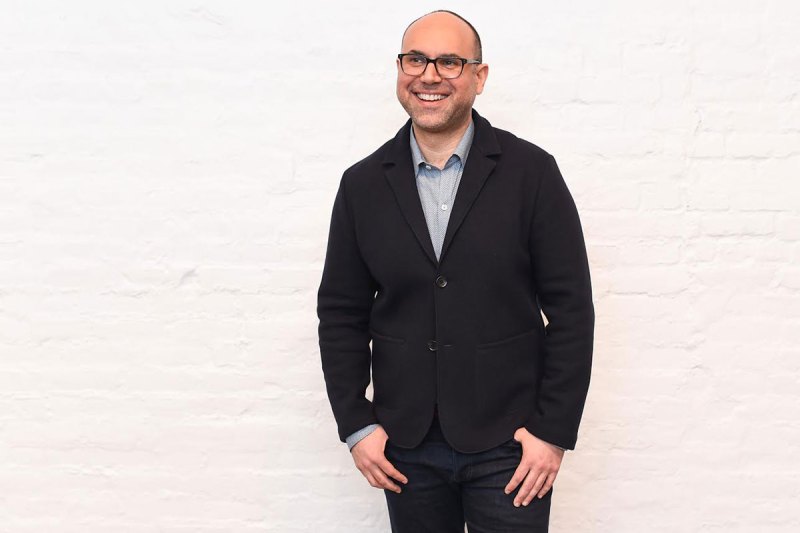 Did you or anyone in your family have any experience in fashion?
No. My grandfather was an entrepreneur. He started a drugstore in L.A. and that's what really inspired me early on. Just seeing the one-on-one connection my grandfather would make with his customers to me all these years later is really exciting because when I can go to a store and meet customers or work directly with the buyers and see directly the how the product is making a tangible impact is what I feel most proud about. This project that started out about solving a real problem in the marketplace has evolved to a lifestyle brand that is ever evolving. To me that's really rewarding.
Editors' Recommendations