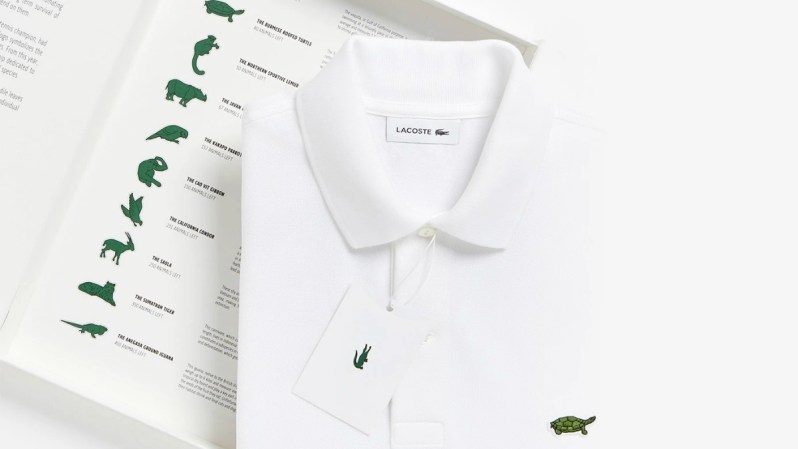 Lacoste, the venerable polo shirt maker with the iconic crocodile on the chest, has teamed up with the International Union for the Conservation of Nature and its SOS (Save Our Species) program to briefly remove the beloved crocodile from their shirts (sorry René) and replace it with depictions of the world's most endangered animals.
These 10 limited-edition polo shirts feature nearly extinct animals. According to the IUCN, there are only 30 living Vaquitas in the Gulf of California. The Vaquita, the world's smallest porpoise, falls prey to fishing nets and illegal off-shore fishing in the Sea of Cortez. Since only 30 of these beautiful creatures remain, Lacoste created only 30 versions of this polo to reflect their small numbers — this polo is already sold out, and all of the profits going to the IUCN's SOS program.
Other endangered animals and their populations:
The Burmese Roofed Turtle – 40
The Northern Sportive Lemur – 50
The Javan Rhino – 67
The Cao-vit Gibbon – 150
The Kakapo – 157
The California Condor – 231
The Saola – 250
The Sumatran Tiger – 350
The Anegada Ground Iguana – 450
If you want to support these animals and flaunt a little style swerve by usurping the usual crocodile logo, you better act fast because, as of this writing, there are only three of these limited edition polos remaining.
For a look at all of the polos in Lacoste's Save Our Species limited edition collection, check out the online shop here.