It's no secret that John F. Kennedy, the 35th President of the United States of America, had impeccable style.
With his perfectly cut suits, sleek hair, and ability to nail the tuxedo look, JFK's grooming and wardrobe not only helped him stand-out against the sartorial blandness of past presidents but also helped to elevate the position of president itself. Combine that with his wife's beauty and brains and his picture-perfect children, and it's no wonder the American people wound up referencing the Kennedy White House as a modern-day Camelot (all adultery aside).
This week, one of JFK's own Hawaiian shirts went on the auction block at LiveAuctioneers, with the expectation that the highest bids would be somewhere in the $20,000 range. With its origins in the estate of Kennedy family financial advisor and friend, Thomas J. Walsh, this Hale Hawaii shirt actually and literally came to be into Mr. Walsh's possession right off of JFK's back.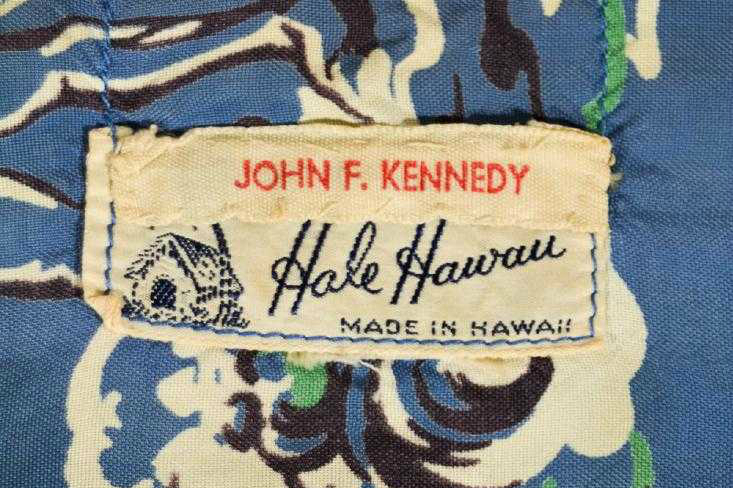 As LiveAuctioneers states, "The President asked Tom Walsh to have an informal meeting with him out by the pool in Palm Springs," which is pretty badass in its own right, "however, Mr. Walsh did not bring any garments suitable for pool lounging. Due to his lack of appropriate pool attire, the President gave Mr. Walsh his Hawaiian shirt. It was during this December 1961 meeting on the pool deck in Palm Beach that Kennedy gave Walsh the Hawaiian-style shirt that is offered here."
That whole situation just seems so JFK. Of course, he'd give you the Hawaiian shirt off his back, that's just the type of cool-ass dude he was.
A closer look at the shirt reveals "John. F. Kennedy" in red on the inside tag, along with typical Hawaiian shirt details such as hula girls, flowers, fruits, and palm trees.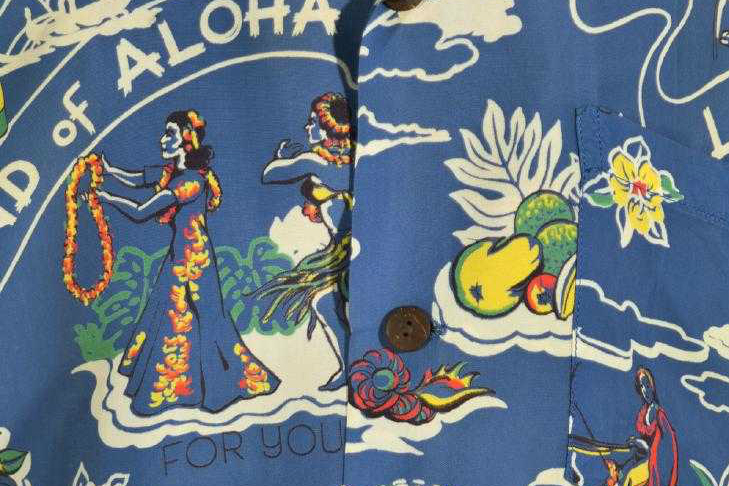 So, the moment you've been waiting for: What was the final cost?
The auction for JFK's Hawaiian shirt ended February 20, 2019, with the final winning bid coming in at a mere $5,500. While this might seem like a lot of money for a nearly 60-year-old shirt (even if it was owned by a former president), the winning bid was only a quarter the estimate and must have been a huge disappointment to Mr. Walsh's estate. However, considering that JFK's official Air Force bomber jacket sold in 2013 for $629,000, whoever bought this shirt may have just scored the memorabilia deal of the century.
For a closer look at JFK's fashion and grooming life, learn more about his favorite cologne.