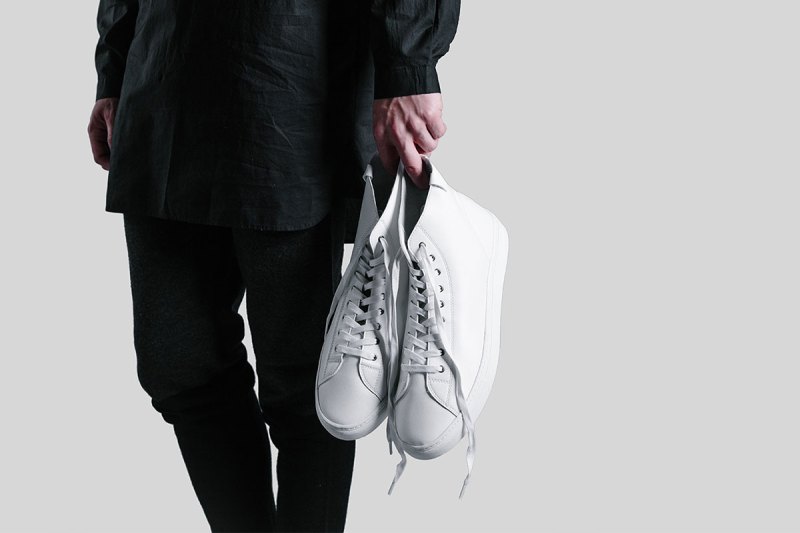 If you're a fashionable guy, you know how difficult it can be to find a good pair of minimalist sneakers that won't break the bank. But, you're wallets are safe now thanks to a brand-new, footwear label based in the US that this industry so desperately needed. Founded just this year, House of Future has committed itself to creating well-crafted, aesthetically elevated footwear at an attainable price point, while continuing to explore the growing capabilities of new materials. With it's minimalist style, implementation of new materials into the design process, and affordability, House of Future has proven itself as a thoughtful contributor to the evolution of the sneaker industry.
Creative Director Stuart Ahlum is striving for House of Future sneakers to be viewed as the centerpiece of their customers wardrobes. "
We want to release products that will serve as the foundation for our customers' wardrobes.
We feel sneakers should be worn with a favorite pair of jeans, and just as easily stand next to contemporary designer clothing."
The idea of purpose and function is equally important to the brand. "We are making shoes that can withstand daily, everyday wear," says Ahlum. "Our customers will want to feel comfortable reaching for their House of Future shoes without being overly concerned about whether or not they'll get ruined."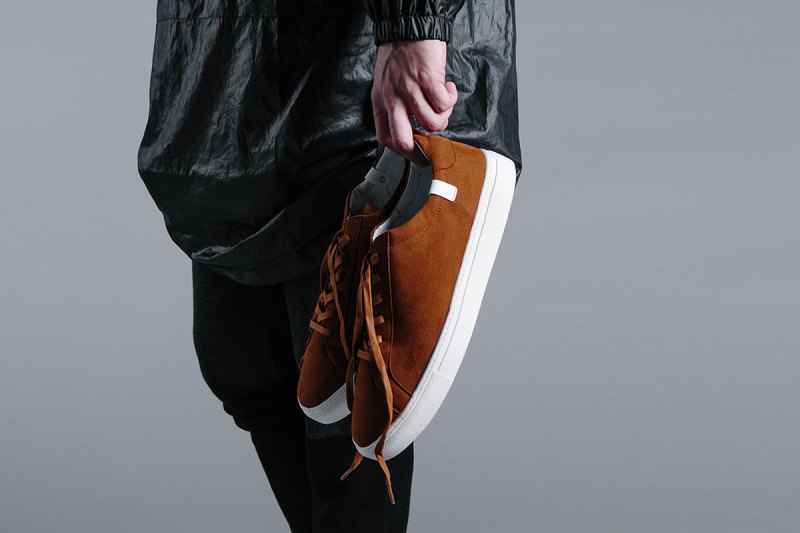 Instead of using traditional leathers and materials like their high-fashion competitors, House of Future opted for leather and suede microfibers that would improve functionality while still providing a clean, minimal aesthetic that's built for any urban adventure. Microfiber is completely synthetic and uses no animal byproducts so it's winner ethically. Finishes applied to the microfiber help to repel moisture, reduce chances of water staining, eliminate the need for leather polishes, and allow for easier maintenance and cleaning.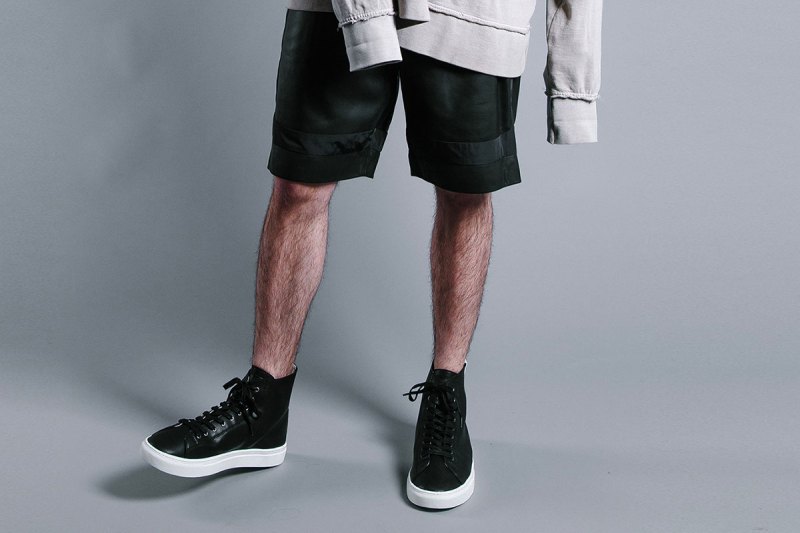 So, just how affordable you ask? In preparation for autumn and winter releases, House of Future has unveiled their new A/W 16 Foundry Campaign that serves as a representation of their new approach to footwear. The campaign features traditional color palettes, classic silhouettes, and clean aesthetics. A pair of leather low tops will run you $110 while a pair of suede low tops will cost you $90. Leather high tops are $130 and suede high tops are only $100. Compare those prices to some of the expensive, high-fashion sneakers and you could buy four pairs of House of Future sneakers for the price of one designer pair. For a true, minimalist sneaker that's built to last, that's a deal a fashionable guy wouldn't pass up.
Editors' Recommendations