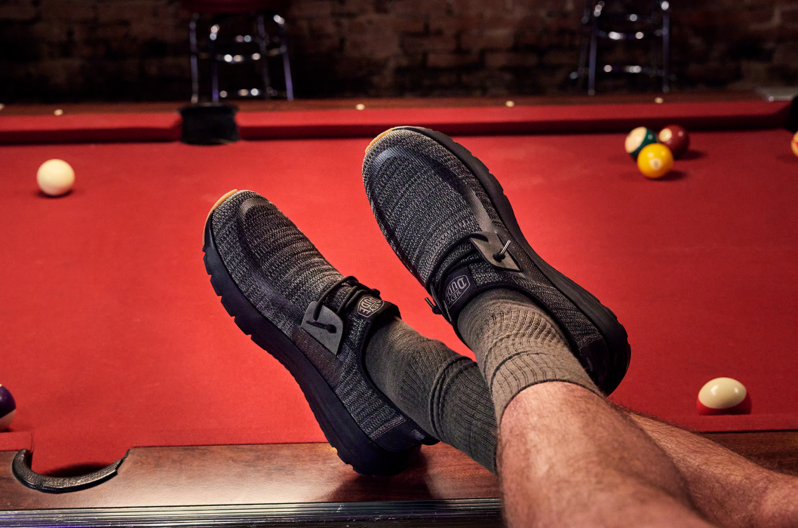 HeyDude footwear, just called HeyDudes, has become super popular over the past year, and for good reason. These comfortable slip-ons will change how you see, wear, and use your shoes. They are really that good. They also come in a huge selection of styles, including a variety of formats, like slip-on flip-flops, sneakers, and dress shoes. You can never go wrong with a pair of , or if you're feeling patriotic, the pair. You might also notice that right now, HeyDude is having a huge sale on its footwear options, allowing you to save upwards of 20% off. There are over 30 different products included, so you'll want to check them out for yourself and see what you like. We've also highlighted a few of our faves below.
What to shop in the HeyDudes sale
If you need convincing or are not familiar with the brand, we have an in-depth guide on several reasons why you should own HeyDudes. They're super comfortable, they all have a slip-on design without complicated laces, and they're ridiculously affordable even at full price. There are so many styles to choose from. There's sure to be something for you. Of course, this HeyDudes sale sets the bar high by getting you a pair at an incredibly low price — you can save upwards of 20% per pair.
They're so comfortable you won't want to wear anything else. Moreover, the brand has some pretty amazing collaborations with other companies, including a college-themed run, so you can pick up a pair to support your favorite college ball team.
But back to the sale. There are over 30 different styles discounted, with flip-flops, slip-ons, and dress shoes to choose from. Sale prices are already listed, with an option to save even more with the provided promo code. Hint: right now, that code is SPOOKY. The , for instance, are just $45, down from $65. Or, the are just $30, down from $40. Want something that stands out a little more? Check out the with their floral design for just $40, down from $70.
Great deals, great shoes, and lots to love. Sounds like you need to head on over to the HeyDudes site and pick out a pair of shoes that work for your style. We have no idea how long this deal is going to last, but if we had to bet on it, we wouldn't bet on it long. Trust us when we say you do not want to miss out on these offers. Your feet will thank you.
Editors' Recommendations