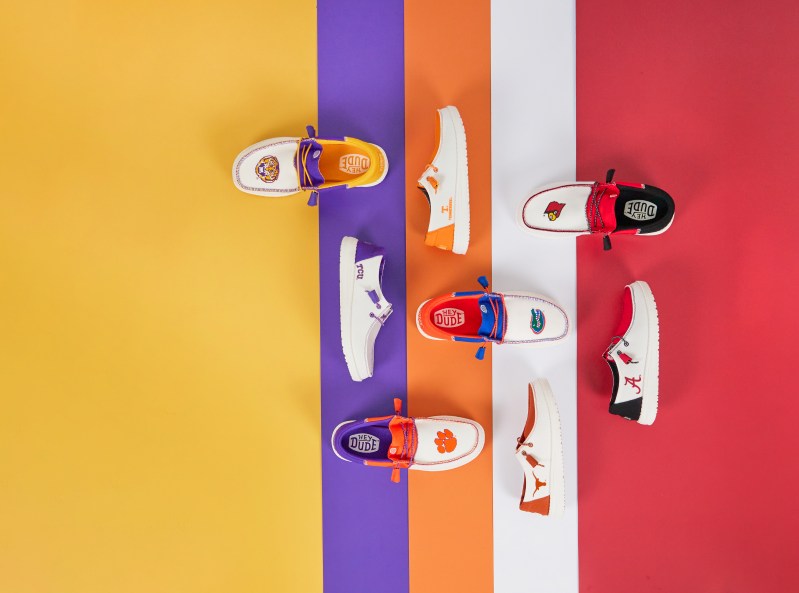 Since HEYDUDE was first established back in 2008, the company has prided itself on offering great-looking shoes that are lightweight and comfortable while also being affordable. That's always made them a great option for college students looking for a pair of shoes that match their personality while also lasting for a long time.
Right now, there's an even better reason for college students to check out HEYDUDE – they just announced some awesome new styles that scream school spirit. Their new Collegiate Collection allows you to show support for your favorite school with a unique design that matches the iconic logo and bold team colors of your favorite team. Each pair is priced at $75, which is an excellent value for what you get.
Keen to know more? Either hit the link below or read on while we tell you all about the stylish footwear.
Why the HEYDUDE Collegiate styles are the best way to show off your school spirit
Each of the school spirit styles is designed with signature HEYDUDE comfort at their core. Made from lightweight material, convenience is everything here. For instance, there's an easy-on lace system, so you can simply slip them on to save you time getting ready.
Like all the best shoes, the HEYDUDE Collegiate Collection has a sport mesh upper, so you get a breathable upper part of the shoe that keeps your feet cool and dry, even if you're on a long walk or the weather is particularly hot on game days.
There's also a removable foam insole, so if you need to replace the inserts, you can, although most people will be happy with what's already here. Alongside that is a lightweight, flexible outsole that gives you plenty of protection and keeps your feet nice and cozy.
Everything about the HEYDUDE Collegiate Collection is designed to ensure you're game-day ready every day of the week. Whether you simply want some super sweet shoes for wearing to class or going about your daily business, or you're looking for something to wear cheering on the big game, these are the shoes for you. The styles are truly memorable while also being very practical. What more could you want?
Newly launched, the HEYDUDE Collegiate styles are available now in a wide variety of different designs to match your school and team while supplies last. Whatever shoes you choose, you'll only pay $75 for the privilege of representing your school the right way. Check them out today to find the right fit for you. These are more than just shoes for right now — they're iconic pieces to look back at fondly in years to come once you've graduated.
Editors' Recommendations