Handvaerk is proof that fashion basics don't have to be "basic."
Established almost four years ago by the husband and wife team of Esteban Saba and Petra Brichnacova, the line, which takes its name from the Danish word for "craft," offers amazing so-called "everyday" items that quietly ooze quality, craftsmanship and timelessness. A former investment banker, Esteban, along with Petra, now make clothes that are indeed great investments as they are designed to be go-to, classic ones that will be (and last) as your forever favorites.
He recently shared the story behind his need-to-know brand….
How did you start the line?
I met my wife almost five and a half years ago and at the time I was an investment banker working for Merrill Lynch but my family had been in textiles for about 100 years. I am third-generation Peruvian from the textile and garment industry in Peru. Petra, my wife, is a textile designer so we both had a passion for these types of products and we felt that if we could focus and create a brand that would target this niche of truly well-made everyday basics we felt that we would be fulfilling our dream of creating something that could be useful and people would love. About three and half years ago we quit our jobs and we launched exclusively online. We now also have a wholesale business model and have retail partners throughout the world.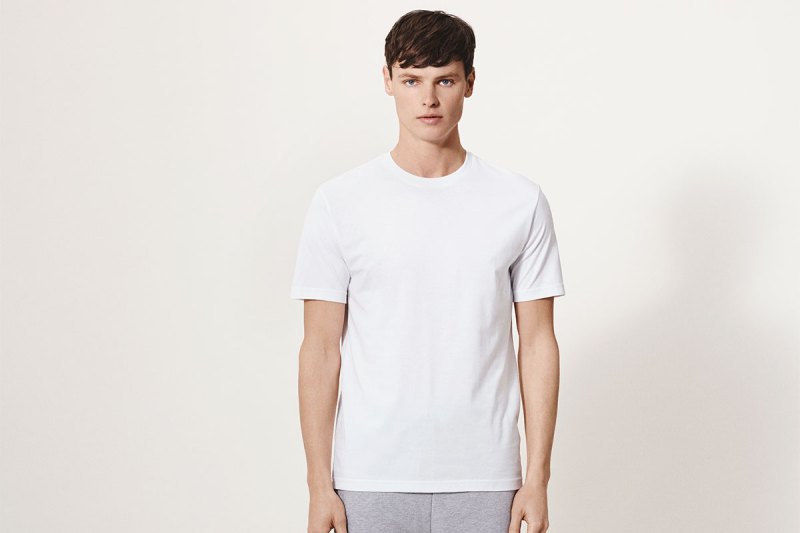 What makes your amazing basics not so basic?
The whole theory behind the brand and the way that Petra and I feel we can truly make a difference is the thoughtfulness around how things are actually made. We go out of the way to control every single manufacturing process and we truly view slow manufacturing and slow fashion as our core strength. We custom engineer our own yarns and fabrics and we cut and sew in a very small family workshop in Peru as well so every step of the process is controlled by us and is thoughtful. We basically try to over-accomplish every single piece.
Then from an aesthetic perspective we feel that our line should complement your style hence the whole minimal take on the brand. We don't want to impose something.
How many pieces do you currently offer?
We focus on men's and women's but men's is a bit farther along. We have underwear as our core and we have six different styles in multiple colors in underwear and then we have a good set of different T-shirts from long-sleeved to short-sleeved, henleys, different weights, V-necks, crew necks…. We have a very solid sweatshirt collection as well at this point. Some of it could be considered loungewear. We have the knits, which we tend to focus on the classics, which are crew neck sweaters, the cardigan and a knit long sleeve polo that we love a lot. Another core piece is our traditional pique polo collection. All in all, and without counting colors, we probably have about 35 pieces including PJs both woven and knit. We are trying to focus on the core of the basics from underwear to loungewear to some of the everyday pieces like T-shirts and sweatshirts and polo shirts.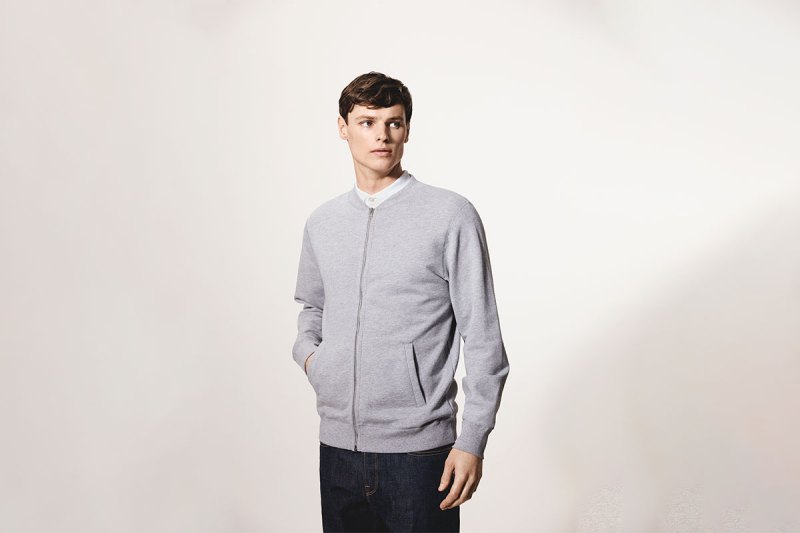 Who is your customer?
Our customer is a person who is truly looking for a higher experience for quality – an urban professional who is doing well and wants an elevated experience. But also I think our customer is someone who is truly looking for a quality piece and comfort who is not enamored with big logos or intense branding on the pieces. It's a well-kept secret. You're wearing something that you feel great about but you're not fully advertising it to the world.
What is your favorite piece in the collection?
It changes for me. I'll pick a piece and I'll wear it for a couple of months and then I will move on to another piece but I'm very excited about our knits like the cardigan and the long sleeved polo. I'm happy with the sweatshirt line as well. That is something that I enjoy a lot and wear almost every day.
How did you pick your current color palette?
When we launched we basically had three colors, which were white, black and gray mélange and I think the reason we did that at first is that we wanted people to perceive us as a pure line of basics. Over the last couple of years we have started to develop seasonal colors – a range of blues and grays and some browns for this upcoming season and safari colors we did for spring/summer '17.
How is it having your wife as a business partner?
We get to hang out and work together all the time which is fun being with the person that you love. It's great thing as well leaving investment banking, meeting the woman of my dreams and doing something together.
What is the main reason readers of The Manual should investigate and wear Handvaerk?
To elevate their experience in everyday basics. I feel like the experience in the city and even at work has become a bit more casual. You are no longer required to wear a suit and tie but if you are going to tap into that leisure style then you will want to make sure that you look great. And you want to make sure that you invest in pieces that even though you are wearing a polo shirt or a T-shirt that it's a piece that truly speaks quality and luxury.
Editors' Recommendations