Ever wanted a better subway commute? Maybe one with premium menswear, shopping and gourmet bites? NYC's TurnStyle is just what you've been looking for. TurnStyle, located under NYC's Columbus Circle, features 24 shops, 10 restaurants and just about everything you could ask for from a shopping experience — including great food, great menswear and premium toys for your pup (more in a second). Here are our five favorite places at TurnStyle — upgrade your commute as quick as you can.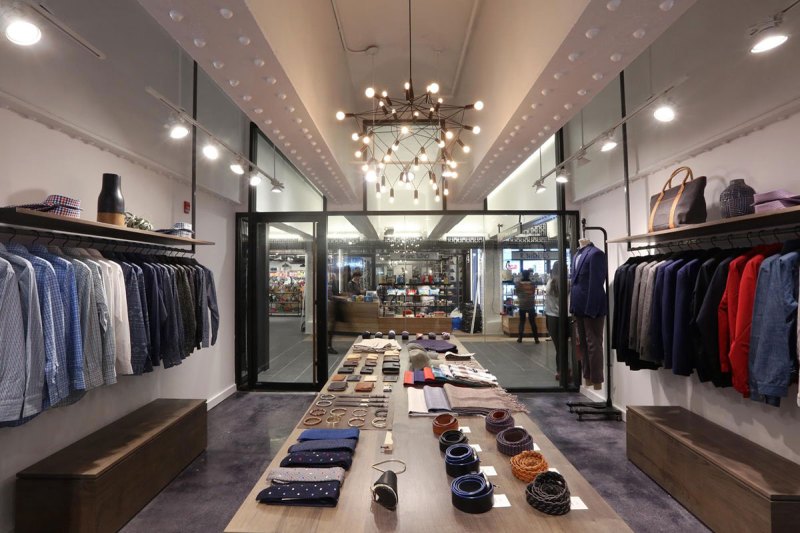 For all those times you need to grab a quick shirt or tie, or even an extra layer to fight the chill, Spectre & Co. is there. The brand's line-up of slim-fit dress shirts, blazers, vests and menswear accessories — everything from tie clips to leather goods — are geared to help you look your best as you travel on the go. No more worrying about that spilled coffee on your shirt or tie — it's as easy as stopping in at Spectre & Co. before you catch the subway.
There's no question that as guys have gotten into dressing better, that same approach has carried over across all lifestyle facets — including pet care, grooming and yes, pet style. Say you need a quick dog treat or accessory as you head home — stop through Dog & Co. "TurnStyle's openness to being dog-friendly, and (the location's) fashion-meet-function sensibility really sealed the deal for us," founder Mindy Montney said — hence the idea of a pet lifestyle shop where you wouldn't normally find one. The store stocks everything from neat dog toys to dog coats and jackets — all made with style in mind, of course.
Got a craving for a delicious doughnut to go along with your morning coffee? Swing through Donuttery for one of the shop's famous sugared donuts, featuring flavors that run the gamut from classic — cinnamon sugar — to eclectic (the Purple Pig features maple, purple potatoes and bacon). It's a welcome gourmet touch in an area where a premium doughnut — or gourmet food — is usually very hard to come by; you'll never see eating or shopping as you travel the same way again.
Among the many moving parts of your everyday carry, finding the right pair of sunglasses can be a tricky endeavor. And managing to hang onto those sunglasses through your commute? Even more difficult at times. That's where Specs comes into play.With a range of stylish, premium sunglasses fit for all occasions, it's tough to go wrong. Seriously, from Ray-Ban to Persol to Oliver Peoples, the store's list of brands has you completely covered when it comes to picking up a sweet pair of shades on your commute.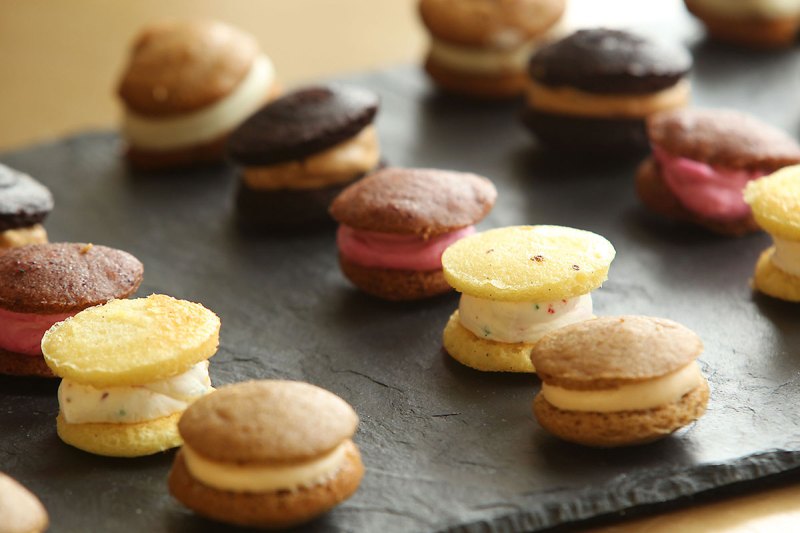 Certain sweets can evoke fond memories — who wouldn't want that during a stressful commute? Batter & Cream takes that approach when crafting its tasty gourmet whoopie pies. Never had one? You'll likely want to try as many of the shop's flavors as you can — especially if you commute through Columbus Circle every day. They run the gamut from banana salted caramel to cookies and cream & peanut butter and jelly — talk about an enjoyable treat to snack on before, during and after your trip.