Historic American heritage brand Filson has just opened a store in the equally historic Ballard neighborhood of its hometown of Seattle.
The 1,200-sq.-foot store–the brand's second in the city–is at 5101 Ballard Avenue in The Hansen Building, a 102-year-old structure that was the first one to receive designation as a historic landmark in the area. Ballard was settled mostly by Scandinavian seafarers and their families in the 19th and 20th centuries and is traditionally known as a fishing hot spot.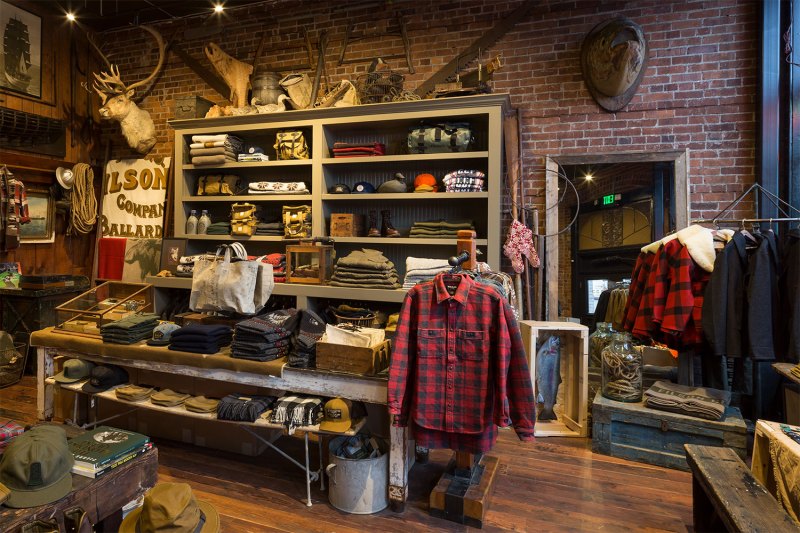 "The Filson Ballard store aims to make shopping a personable and warm transaction. Together with local craftsmen, we wanted to build a neighborhood store where the history of Filson and Ballard comes together. It's an intimate, quirky space that reveals the folky, salty side of who we are," Filson's creative director Alex Carleton told The Manual. The company worked with local Pacific Northwest artisans, carpenters and line riggers to create the space.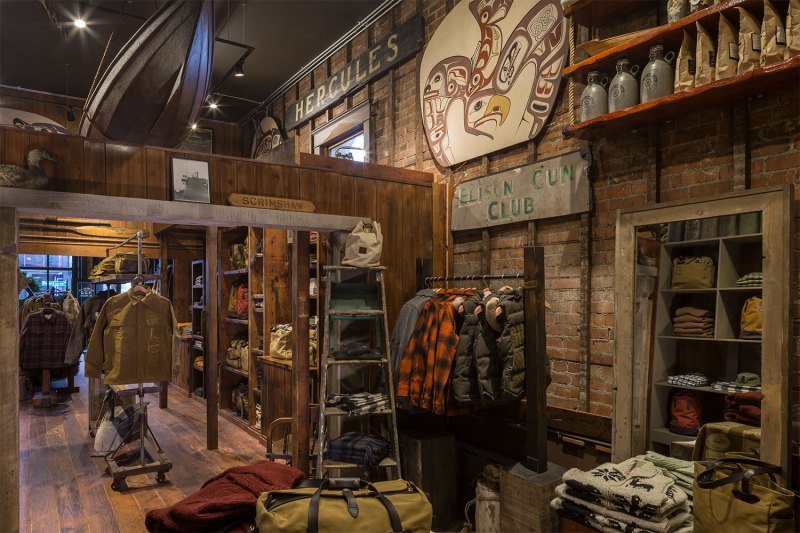 The new shop carries many familiar, iconic Filson pieces along with some custom limited-edition knitwear, T-shirts, hoodies, bags and caps that are available in-store only.
The space is an apt, beautiful tribute to Filson's 119 years of providing rugged gear and apparel to its hard-working and outdoor-loving customers.
If you won't be in Seattle anytime soon, the beloved brand also has visit-worthy standalone stores in Minneapolis, New York, Portland, Washington D.C., London, Dallas, San Francisco, Plano, Detroit, Austin, and factory outlets in Burlington, Washington and Eagan, Minnesota.
Of course, this being 2016, there's also its extensive online shop….
Editors' Recommendations