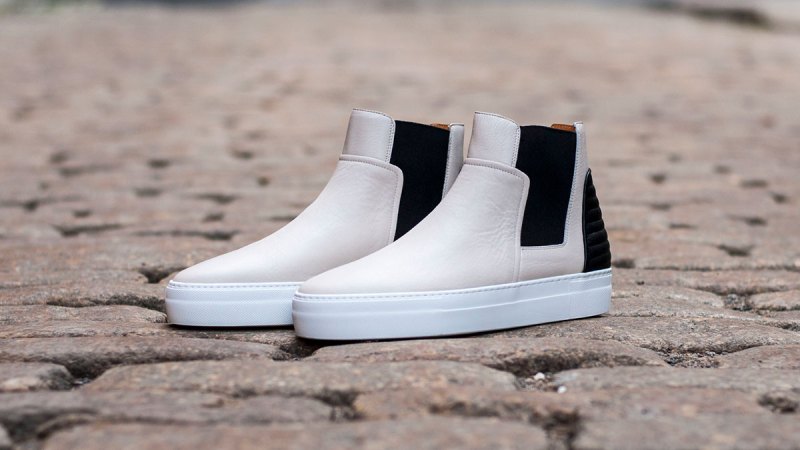 Launched two years ago, FACTO is a line of luxury sneakers that blend Italian craftsmanship, Japanese beauty and utility, and healthy dose of New York cool. Founder Victor Hsu started designing shoes after graduating from NYU's Business School and was inspired to create the brand while living in Tokyo where he learned that "products made with quality at the core inevitably possess a longer physical lifespan." He teamed with an Italian factory that works with luxury labels and voila! FACTO was born. Hsu shared the story behind his covetable collection (that's sold in top stores and directly online) with us last week as he presented it onsite during New York Fashion Week Men's.
What is FACTO best known for?
We are best known for high quality craftsmanship, iconoclastic design, and timeless silhouettes. We also get a lot of attention for our slip-ons.
How large is the assortment?
We have about 10 styles and 50 SKUs.
What are some of the top/favorite styles?
We have a new runner called the Trajan that is coming out Q4. Kith bought the Neptune and Saturn. Usher is a big fan of our patchwork camo slip-ons.
What sets FACTO apart from other shoe brands?
What sets us apart is the sphere of influences resulting from the brands origins in Tokyo, the current residence in New York and the craftsmanship of Italy.
Where are the shoes made?
Tuscany, Italy.
Who is the typical customer?
A 28-year-old male looking for something that can effortlessly push the envelope just enough without coming off contrived.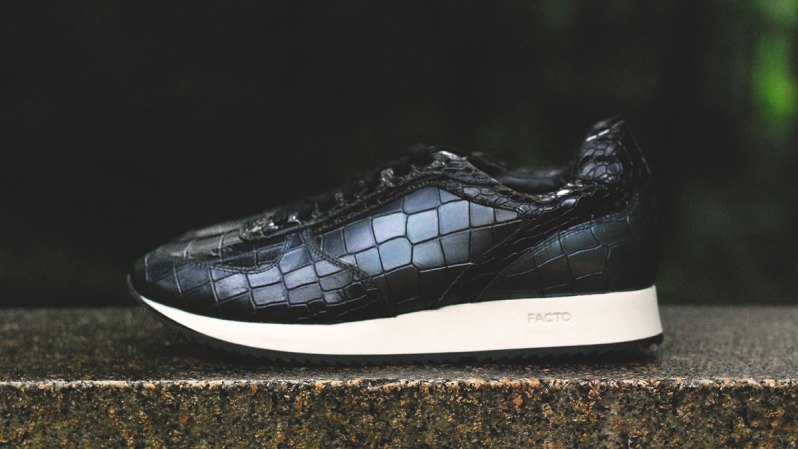 Where are the shoes sold?
Kith, Saks, Bergdorf Goodman, Lane Crawford, Fred Segal and Level Shoe District. Also on our website.
What's next for the brand?
We are transitioning to a more direct to consumer driven business model by Q4. It would mean a more popular average price point under $300 without any sacrifice in quality.
How often do you release new styles?
Currently once a season, twice a year, though going forward will be monthly or bimonthly.
The color palette is pretty restrained. Why?
It's important for the collection to be versatile, such that one could wear FACTO at a variety of occasions styled in different ways. To achieve this we opt for a more collected color palette.
What are the top reasons readers of The Manual should check out the brand?
We are a relatively new brand driven to achieve timelessness.
Editors' Recommendations