A classic jacket just got even cooler. Eddie Bauer is celebrating the National Parks Centennial with a revamped version of the iconic 1936 Skyliner Model Jacket – and boy, does it look great.
The jacket is part of the brand's relaunched Originals collection, which features five silhouettes that pay homage to classic Eddie Bauer styles pulled from the brand's extensive archives. It certainly adds to the appeal that the 1936 Skyliner is done in collaboration with Pendleton. For those who love rugged, iconic style mixed with eye-catching design, it doesn't get any better. The reversible 1936 Skyliner is lined with Pendleton wool and available in an array of distinct and distinctly cool patterns, with each geared toward a different national park. A heads-up — the Badlands and Grand Canyon patterns harness retro style that calls to mind the 1970s (in a very good way).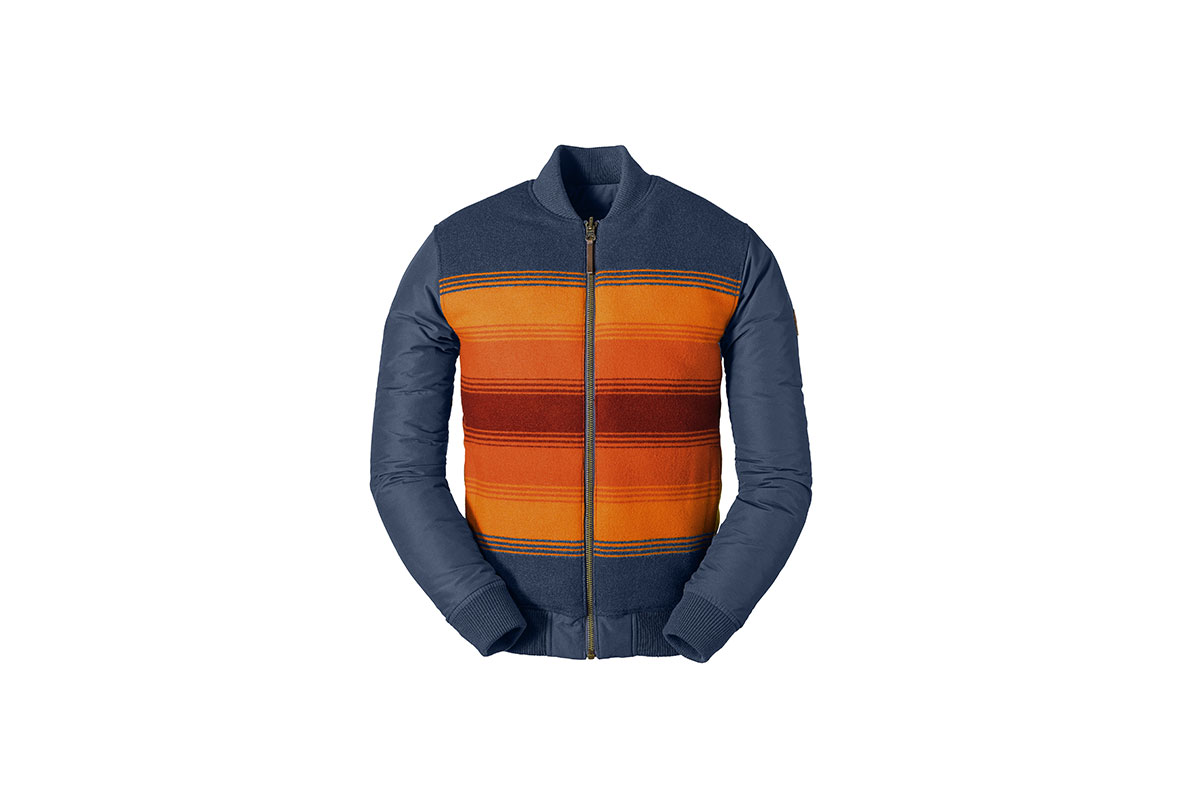 Available for $400, you're really getting two jackets for the price of one — and five percent of the net proceeds go to the National Park Foundation's restoration efforts at the Grand Canyon Train Depot and the Glacier Hotel in Glacier National Park. Given the legacy of Eddie Bauer himself, the entire collection is a fitting nod to his love for the outdoors, President and CEO Mike Egeck said.
"The new Eddie Bauer Originals line features timeless styles for the modern adventurer, reminding us of Eddie's legacy and his impact on the outdoor industry at large. He was America's original outdoor guide," explained Egeck.
Certainly, the 1936 Skyliner would fit in stylishly on any fall wish list — and it would work for fall travel or weekend exploration in equal measure. The Badlands pattern (seen above) is a true vintage throwback that wouldn't look out of place with rugged leather chukka boots on a fall weekend. Paired up with a slim henley and selvedge denim, it's a standout style move. And the rest of the Originals collection would work similarly well for seasonal transitions. Based on a 1944 silhouette, the Yukon Classic Down Jacket is a true workhorse, with a temperature rating all the way down to -20 degrees (yes, you read that right).
And pieces like the Down Super Sweater and Kara Koram Down Parka are just what the doctor ordered when it comes to cold-weather style. Again though, the 1936 Skyliner is worth a purchase. Head over to Eddie Bauer now to check out the full line and place an order … or two.
Editors' Recommendations