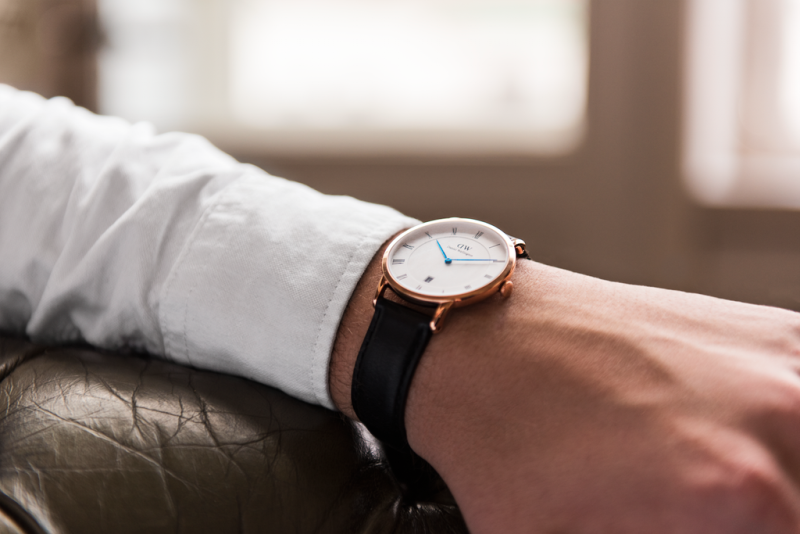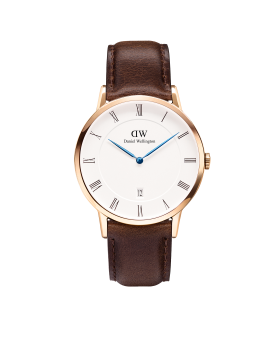 We're not psychic, but if pressed to make fashion predictions we'd put the Dapper watch by Daniel Wellington at the top of the list as a new accessory favorite.
The sophisticated design features deep blue hands, Roman numerals, and date display. It's also paired with Italian leather straps and watch casing in silver or rose gold. Even better—it provides a polished look whether you're in a suit or casual clothes.
Filip Tysander founded Daniel Wellington in 2011 and named his company after a man he met while traveling in the British Isles. Tysander was impressed by the man's relaxed and unpretentious style, and noticed he loved to wear watches on old, weathered NATO straps. He personified the feel of the company Tysander envisioned and it set him on his current career course.
The man's name? Daniel Wellington, of course.
As the company continues to grow and gain fans due to the timeless appeal of the watches, Tysander says he pays attention to what customers desire. "In our quest for perfection, our fans' opinions are absolutely taken to heart when developing new designs," he said.
The collection is available through the website or at retailers worldwide. The Dapper retails for $299.