Swiss luxury watchmaker Vacheron Constantin recently hosted an event for its "One of Not Many" campaign commemorating Cory Richards' most recent adventure on Mount Everest. The respective parties announced that they worked together on a collaborative timepiece design built for explorations to the outer limits of the world: The Vacheron Constantin x Cory Richards Overseas Dual Time watch.
Cory Richards is an adventurer and National Geographic photographer who yearns for a challenge. After climbing different sections of Everest twice, Richards attempted his third ascent of the world's highest peak — this time along the most difficult route, the Tibetan North-East Ridge. Unfortunately, Richards — who detailed his experience surviving an avalanche and the subsequent trauma — saw his third attempt cut short in lieu of harsh and dangerous weather conditions. It's worth noting, though, that it takes a special person to have the guts to climb Everest, and an even more remarkable human to ascend more than once.
Richards thus joined the very select group of personalities chosen by Vacheron Constantin, exhibiting the dizzying imagery from his most recent trip in the Himalayas in the brand's boutiques around the world and birthing the idea for a reimagined version of the Overseas Dual Time watch.
The prototype that Richards wore on his excursion could keep track of time in two locations — in his case, Nepal and the United States — while immersed in dangerous atmospheric pressures and thermal shocks.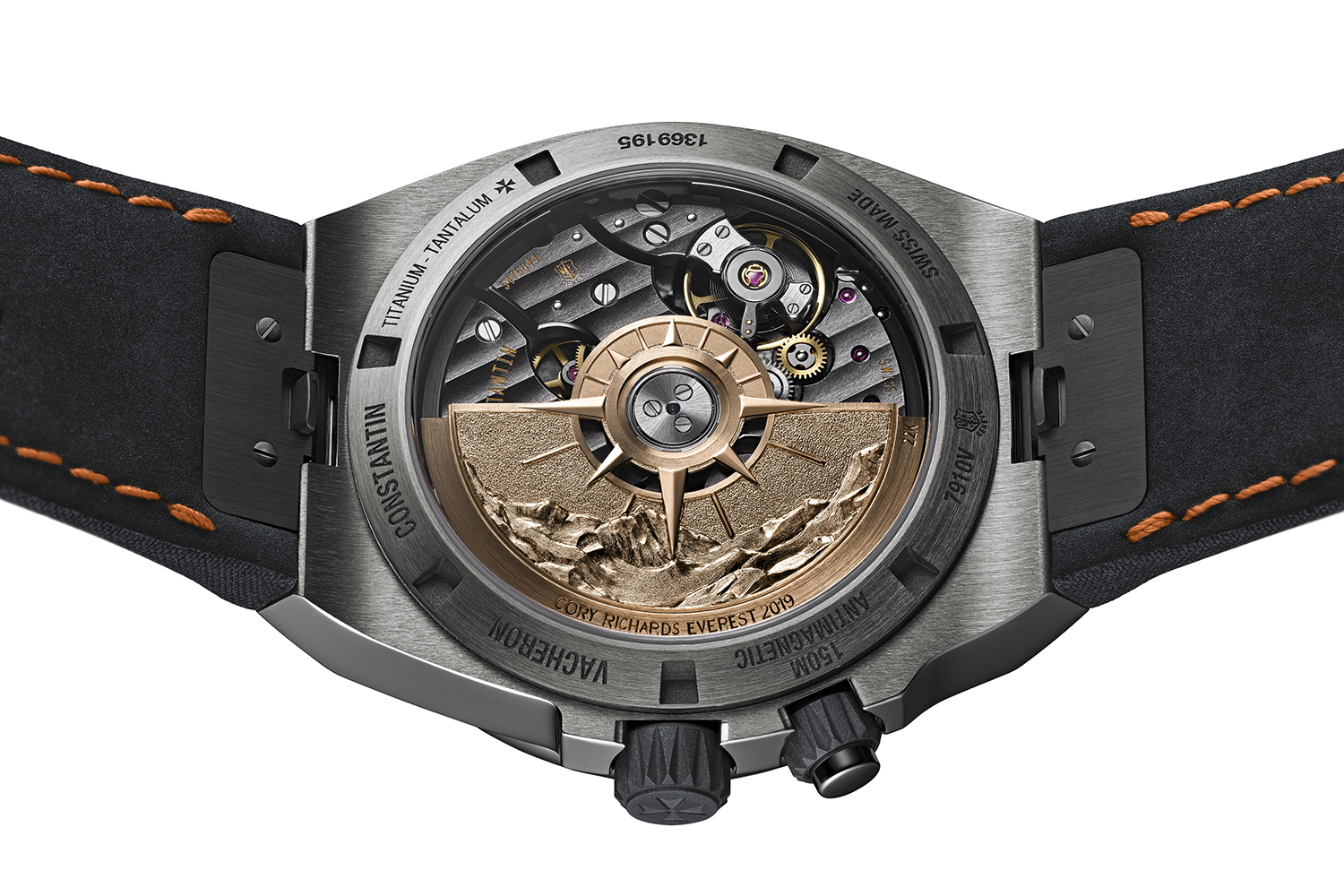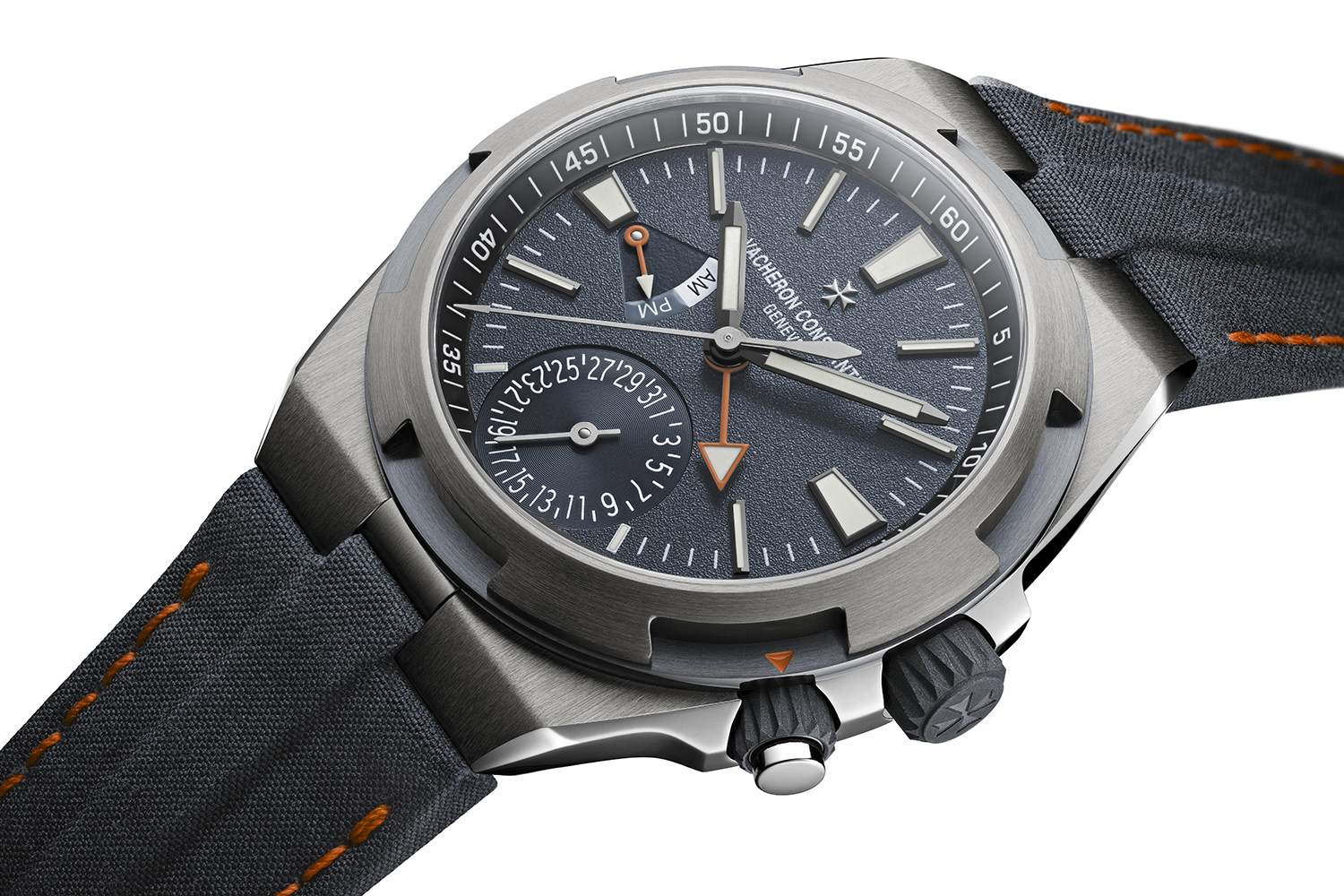 Although it was built with lightweight functionality in mind, it also boasts a beautiful, minimalistic aesthetic. Fitted with a cool gray tinted dial and a bright orange accented, waterproof fabric strap, the concept is as much a detailed styling piece as a climbing companion, featuring a hand-engraved oscillating weight depicting a sketch of the mountains drawn by Richards. Looks aside, the 41mm-cased timepiece was forged with heavy-duty titanium and reinforced by tantalum to help Richards endure the extreme Everest elements.
Vacheron Constantin has not confirmed whether or not the Cory Richards x Vacheron Constantin watch will ever officially move into production, but it's a damn stunning timepiece nonetheless.
Editors' Recommendations