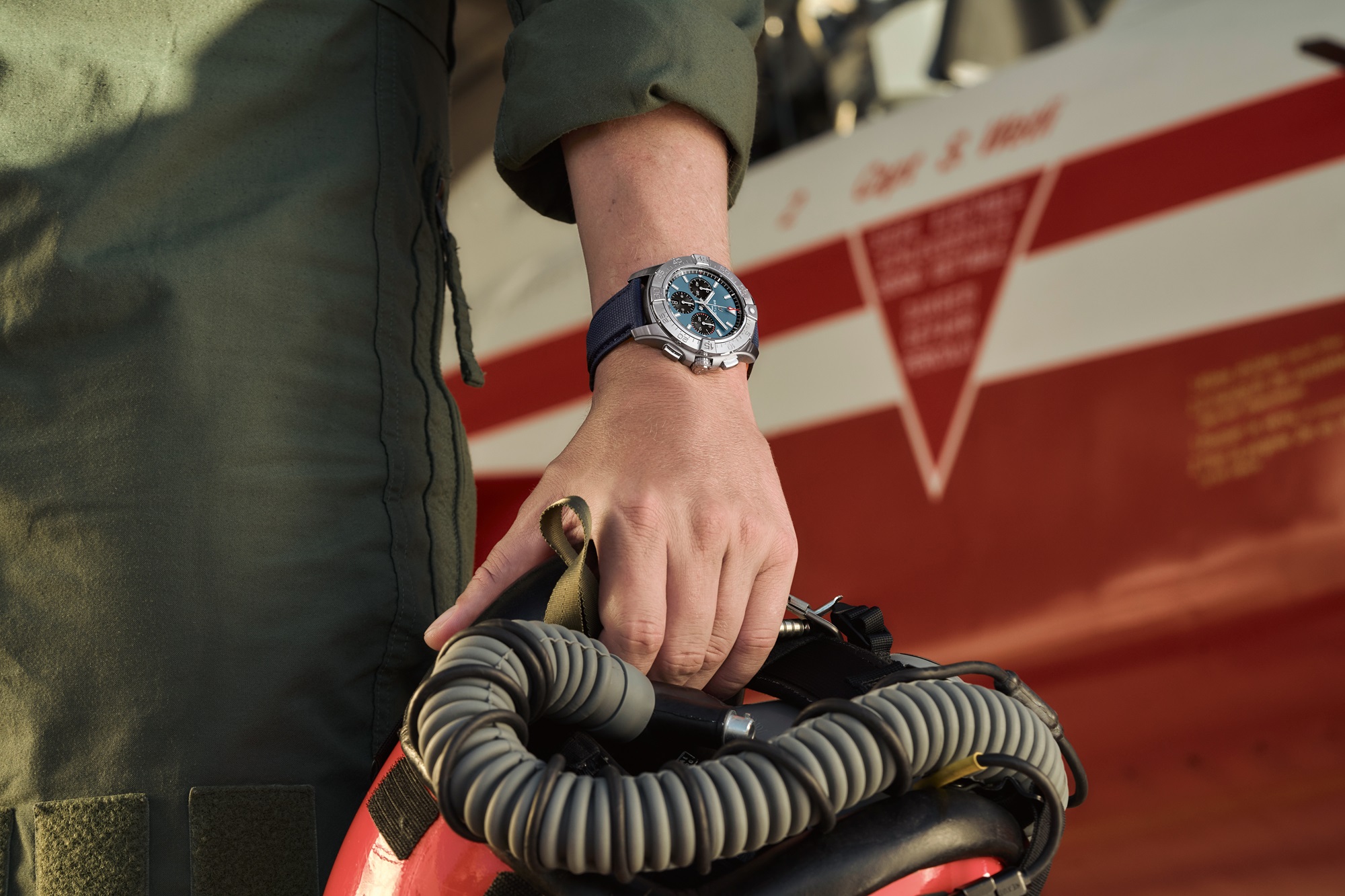 Renowned for its impeccable craftsmanship, precision, and a legacy deeply entwined with aviation, Breitling has consistently delivered watches for men that are not just functional but iconic. And one collection that has been at the forefront of this horological excellence is the Breitling Avenger. But hold on to your plane seats, because the Avenger just received a sleek and exciting makeover.
Breitling watches' ties to aviation can be traced back to the 1930s, when Willy Breitling, the third-generation founder, established the HUIT Aviation Department. This department was dedicated to crafting precision aircraft instruments and pilots' chronographs, laying the foundation for Breitling's enduring connection to aviation.
The new Avenger takes flight
Now, fasten your seatbelts as we introduce Breitling watches Avenger's 2023 collection, an update that is nothing short of extraordinary. This collection is designed to cater to the demands of the skies, and it achieves this with a redesign focused on sleek aviation detailing, wear-resistant materials, and the introduction of the powerhouse Breitling Manufacture Caliber 01 into its chronograph models.
The new range of watches for men consists of three formats: a 44 mm chronograph, a 44 mm automatic GMT, and a 42 mm automatic. These watches are designed not just for pilots but for anyone who appreciates revolutionary utility, daring design, and outstanding durability. So, even if you don't have "Air Force credentials," you can still admire and sport the Avenger with pride.
The chronograph marvel
Let's begin with the Avenger B01 Chronograph 44, a true masterpiece powered by the Breitling Manufacture Caliber 01. This mechanical marvel packs approximately 70 hours of power reserve and is a certified COSC chronometer. The open sapphire-crystal case back reveals the intricate mechanics of the movement, allowing you to witness precision in action.
The core models feature a colored dial in blue, green, black, or sand-colored, and a rotating 60-minute bezel in stainless steel. Baton indexes streamline the dial, accentuating the red-tipped chronograph hand. Not to be overlooked, the grip pattern on the crown and bezel, along with the new square pushers, ensure smooth timekeeping operation.
For those who crave an even bolder look, the Avenger Night Mission chronograph steps into the spotlight. With a vibrant yellow or carbon black dial, this watch boasts a case and bezel entirely constructed of scratch-resistant ceramic. The case back, crown, pushers, and buckle are crafted from solid titanium, offering the highest strength-to-weight ratio of any metal. The dial's numerals provide exceptional legibility, especially on the black dial made from resilient carbon fiber.
It's worth noting that the materials used in the Avenger, such as carbon fiber, titanium, and steel, are also commonly found in aircraft design. This is no coincidence — the Avenger is built to be both lightweight and tough, just like the jets it accompanies.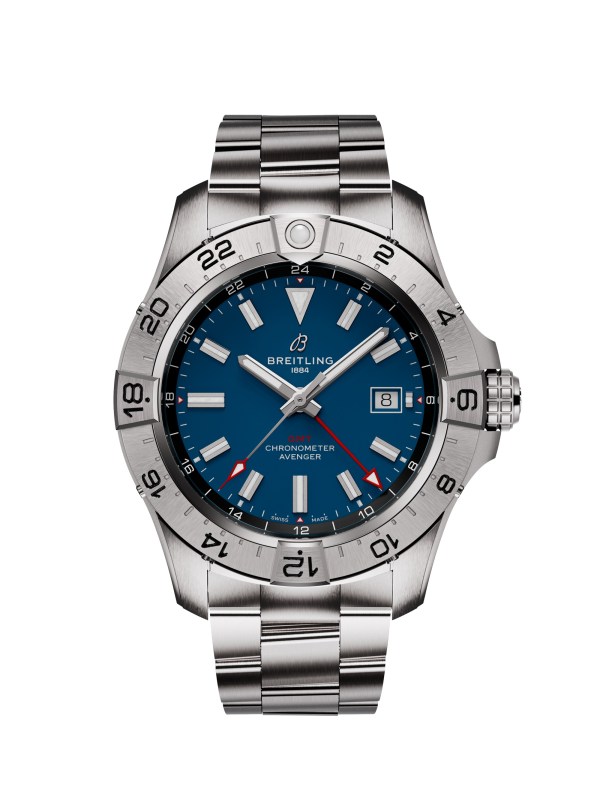 The globetrotter's companion
The Avenger Automatic GMT 44 is the ideal companion for pilots and frequent flyers alike. Featuring a red GMT hand for at-a-glance Zulu time reading, it comes with a 24-hour rotating bezel. This watch boasts a diameter similar to the chronograph model but with a more compact profile. The steel-cased Avenger Automatic GMT is available with black or naval-blue dials, paired with a military leather strap or three-row stainless steel bracelet. It's powered by the COSC-certified Breitling Caliber 32, providing an approximate 42-hour power reserve.
The perfect balance
For those who prefer a trimmer and more balanced watch, the Avenger Automatic 42 offers all the robustness of its larger counterparts in a compact 42 mm diameter. Constructed in stainless steel, this watch presents a choice of black, naval-blue, or camo-green dials, with options for a matching military leather strap or a three-row, stainless steel bracelet. The engine that powers this beauty is the COSC-certified Breitling Caliber 17 automatic three-hand movement, delivering up to 38 hours of power and backed by a two-year warranty.
The Avenger collection's 2023 update is a testament to Breitling's dedication to precision and excellence in the world of aviation timepieces. With its sleek redesign, wear-resistant materials, and the incorporation of the Breitling Manufacture Caliber 01, these watches cater to those who demand the best in both form and function. Whether you're a seasoned pilot or simply someone who appreciates bold and resilient design, the Avenger collection from Breitling watches deserves a closer look.
Editors' Recommendations