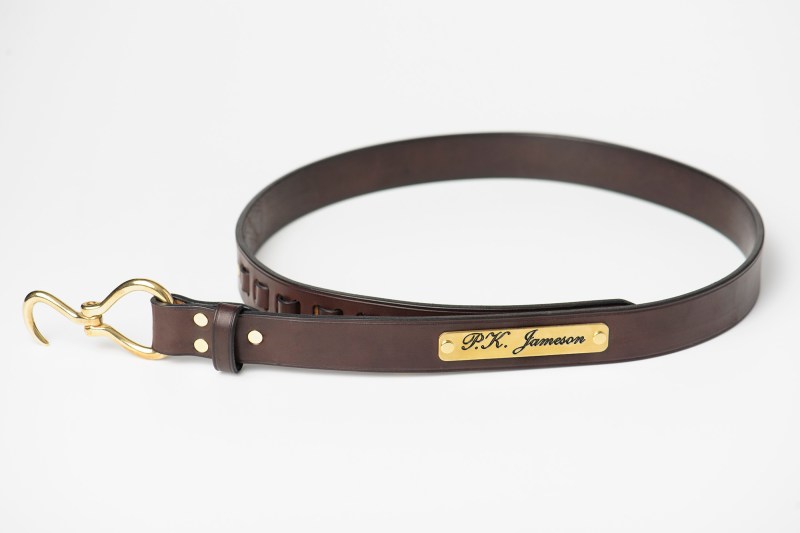 Here's a chance to update your wardrobe Kentucky style. Bluegrass Belts, founded in 2012 in Lexington, Kentucky, plays off the state's rich culture and traditions through its impressive line of leather belts, custom key fobs, and other items. Just the word "Kentucky" evokes images of bourbon, fraternizing, and horse racing.
Playing off the equine tie, the company crafts the belts out of the same leather that local tack shops use for saddles and halters. If you order one of these handmade belts, the leather will be stiff when it arrives, but it will break in perfectly as you wear it.
The best way to get a perfect fit is to measure your favorite belt. If you don't have one handy, then a good guide is to add two to four inches to your pant size. If you wear a size 34, then you'd want a 36-38 Bluegrass Belt. For an odd size, the company recommends adding 3 inches to the belt choice—i.e. a 33 pant would need a 36 belt.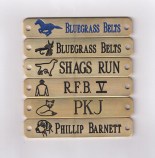 The belts range in price from $95 to $125. They also carry a line of horse bit bracelets, premium dog collars, and dog leashes.
Our favorite is the premium brown hoof pick belt (shown in photo at the top). It has a machine engraved brass nameplate on the side, and can be customized with a variety of dyes.
Editors' Recommendations