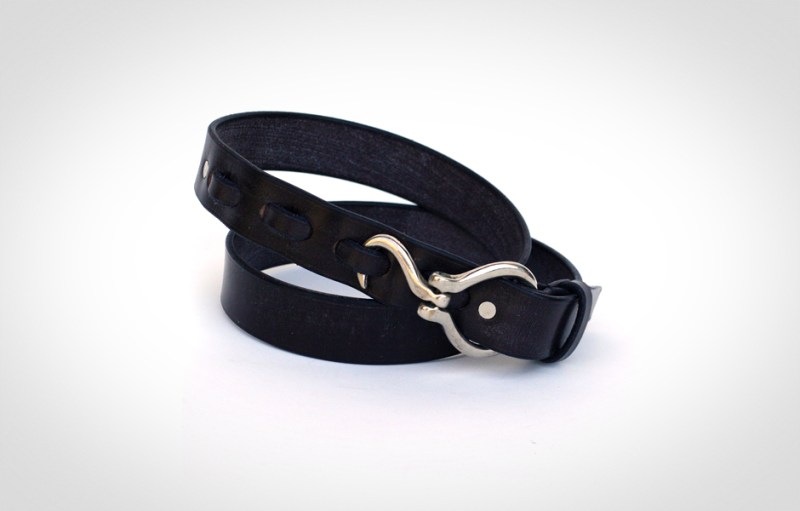 We now live in a world where our midsections have become prime realty for free advertisements. So forget the monograms and logos and go back to the basics. Good quality leather is all you need to keep your pants on. The belt is an accessory that tends to get neglected, but it can really pull your whole look together whether you are going casual or dressing up.
Wiley Brothers belts are a great investment. The company was created in 1999 by Marcus Wiley and since then, he has made it his mission to create handcrafted, high quality belts. The company started off with two belt options and has expanded to over 15 styles with endless colors, buckle styles and leather details.
The company uses the finest vegetable-tanned English bridle leather available and their brass buckles are cast locally. This is a belt that will continue to improve with age. What makes the Wiley Brothers a fascinating story is how strongly they emphasize quality over quantity. The belts are also made in the United States.
So what are some of the styles available?
While the traditional style is clean and sleek, The Wiley Brothers don't shy away from their wild side with snake belt buckles made from white bronze and a baby sea turtle buckle made from a shiny brass. The Millington is an interesting take on the classic belt buckle and the classic Hoof Pick buckle is unlike anything you've seen before.
All belts are customizable and can be monogramed as well.
Check out the Wiley Brothers website and find yourself a belt that with hold up it's quality and your pants.
Editors' Recommendations