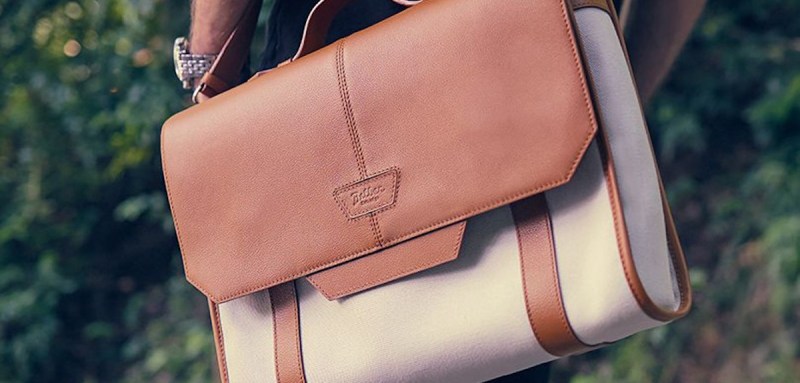 As any avid traveler can attest, a reliably durable set of luggage is capable of making even the worst kinds of commutes a figurative walk in the park.
So, when a company like the Philadelphia-based Belber can tout the fact that it has been making quality luggage since 1891, it's likely the Belber brother duo behind this decades-old company knows a thing or two about reliability and durability. Though the brothers have since passed on, this pillar of the brand's existence remains one of the driving forces behind how it's maintained longevity in an increasingly competitive industry.
Though the brand's roots date back to 1891, the company officially opened its first factory in 1903. It was with this factory that the Belber name was able to provide travel luggage and accessories, which not only provided users a ruggedly functional product, but one which remained as fashionable as anything on the market. Even back then, Belber operated under its motto "As Modern as Tomorrow," which symbolized its continued effort to bring the latest in luggage innovation to its customers.
"The Belber brothers were determined to revolutionize the idea of the journey, developing 'luggage consciousness' to prove to customers that the bag was just as important as what went inside it," reads the brand's website. "And it worked. Before Belber, only the very rich could afford to travel in style, but the brothers from Philadelphia changed that."
Aside from the brand's aesthetic prowess, the brothers were also known as preeminent innovators in the luggage industry, due in large part to the revolutionary locks found on a Belber bag. Furthermore, the company was also the first to manufacture matching luggage to cater to the growing number of customers who desired uniform style as well as top-tier quality.
Today, Belber boasts the same intense dedication to its craft, offering a collection of leather and canvas bags perfect for any kind of traveler. What's perhaps the company's greatest feature is the fact each of its products remains handmade by expert craftsmen who source only the highest quality of materials.
Few companies consistently provide this level of craftsmanship over a decade while Belber has done it for an astounding 125 years.
Editors' Recommendations