Doing things sustainably in the fashion industry — one that can sometimes cut corners in favor of churning out the latest and greatest — isn't always easy. And that's doubly so when it comes to crafting men's denim, one of the most energy and resource-intensive products on the market — and yet, Banana Republic's remarkable new Dry Indigo Denim is changing the way denim is made by using a heck of a lot less water than normal in the process.
By a heck of a lot less water, to be precise, we mean that Banana Republic's new denim line is made using 99% (yes, 99%) less water than conventional denim, to go along with 89% fewer chemicals, reducing energy usage by a whopping 65% in the process. It's the foam-dyeing process that cuts down on energy and water usage so effectively, while at the same time delivering a pair of jeans with the same look, fit, and feel as traditional (less eco-conscious) denim.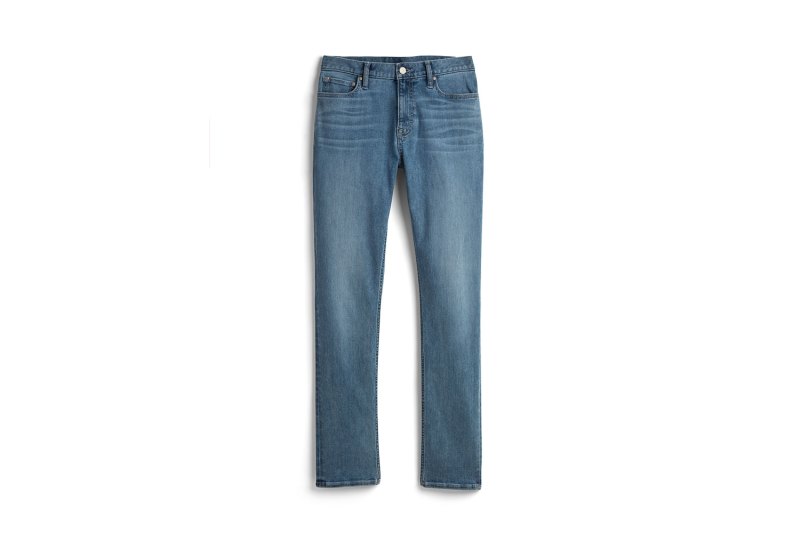 It's an innovative move that plays nicely with the brand's current collection of Traveler Jeans and Chinos, which just so happen to be made with helpful stretch in a range of colors and washes. But it's the Slim Dry Indigo Traveler Jeans we're most excited about, especially in a versatile (and eco-friendly) Medium Wash. The dyeing process was actually developed more than a decade ago by Spanish textile mill Tejidos Royo, yet Banana Republic is one of the first brands to partner with the mill to bring this technology (and some seriously stylish denim) to market.
The Banana Republic team is hoping its excitement carries over to consumers (and we're of the opinion that it certainly should).
"I think it's one of the most, if not the most, innovative advance in the denim industry to date," said Banana Republic Senior Designer Nate Freeman. "This process is taking traditional indigo fabric dying from roughly 1.5 gallons of water per yard down to what amounts to basically a teaspoon of water."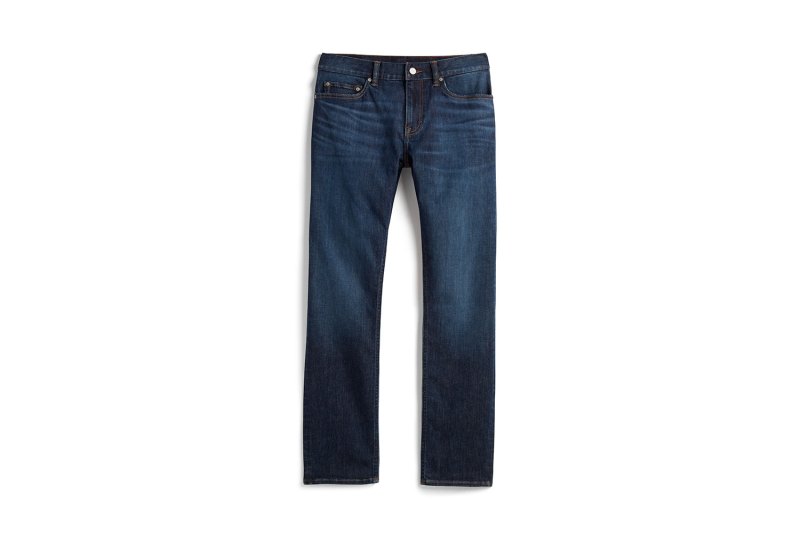 It's innovation like what's being adopted by Banana Republic that could act as a catalyst for the rest of the industry, and particularly when it comes to jeans made with labor-intensive indigo dye. The great news is, these jeans (available for under $130 in a slim fit and a variety of pleasing washes) are every bit as stylish as less sustainable denim, fit to be worn any day of the week with, say, a garment-dyed Oxford shirt and classic chukka boots.
So: Denim that's stylish, sustainable, and well-priced? Sign us up: We have a feeling a denim revolution is afoot.
You can check out all Dry Indigo styles .