The funny thing about flipping through the pages of Fast Forward is that it's often hard to tell whether the car you're looking at was designed last year or in the first half of the last century. Basically, every vehicle in the book looks like either a spaceship, a time machine, or some sort of spaceship/time machine.
Related:
Alright, that's a slight exaggeration. There are a few cars in this recent release from Berlin's celebrated publisher Gestalten (we're fans) that look like actual motor vehicles, and there are indeed plenty that reveal their age thanks to the classic curves of roadsters from the '40s, the fins that popped up on so many cars in the '50s, and the gull wing doors that rose in popularity (oh, that was punderful) in the 1970s. While the book bills itself as forward-looking — the tome's full title is Fast Forward: The Cars of the Future and the Future of Cars — this is more of a retrospective of past vehicles than a look ahead. What we see in this gorgeous, 300-page coffee table book is a look at a few dozen cars once billed as vehicles of the future that now offer a unique perspective on the trends and predictions of past generations. (Also, there are a few vehicles that we may see in the 22nd-century toward the end of the book.)
As with all of the recent coffee table books published by Gestalten, this one can be enjoyed at random, picked up and thumbed through in no particular order. But, unlike many Gestalten books, the best way to read Fast Forward is indeed from start to finish. The volume is arranged in chronological order, commencing with a chapter titled "Streamliner" that focuses on vehicles from the 1930s and '40s. It ends with a section called "United Nude" that focuses on an electric concept car unveiled in 2016.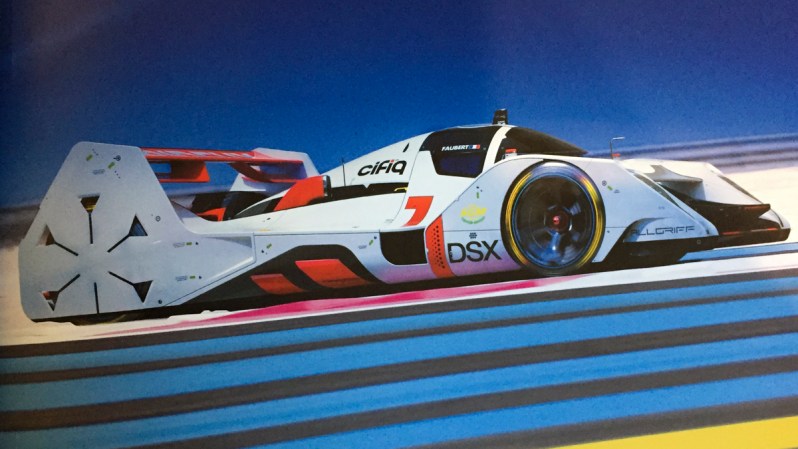 In exploring approximately 80 years of cutting-edge automotive development, Fast Forward shares the stories of many of the industry's most famous and/or influential designers (Harley J. Earl, father of the Corvette, and Marcello Gandini, visionary behind multiple iconic Lamborghinis, to give but a couple examples). Of course, it also showcases a lot of amazing automobiles. What is striking about so many of the at-a-glance outlandish cars of the past is the fact that, on closer inspection, many of the design elements that were once far-fetched have become commonplace. In between every three-foot tail fin that was phased out over the years, one spots a set of doors not unlike that of a Tesla Model X. For every rocket-shaped nose cone, one sees the same lines and curves on a Ferrari designed two generations ago or on a model released earlier this year.
Only serious motor heads are going to enjoy reading every single word in this book. I must admit my own eyes glazed and thoughts wandered during some of the bios and articles. But anyone with even a passing appreciation for vehicles and/or for artistic form will love looking at the pictures. And hey, isn't that what coffee table books are for anyway?
Editors' Recommendations