I've always said, who needs a car when you can have a yacht?
Lexus, a division of Japanese car maker Toyota, is well known for producing luxury cars (the name Lexus even sounds like luxury). Not as commonly known is Toyota's Marine Business Department— famous for its Ponam line of fiberglass sport-fishing boats and affluent cabin cruiser yachts sold in Japan.
The Lexus brand itself has never had its own yacht (that would be like Porsche branching out to boat production)… but it will soon.
In January, Lexus teased the blueprint for a new sport yacht concept, inspired by the power behind the Ponam turbodiesel powertrains and handling/stability of its hull designs.
Years ago while the Ponam models were in development, Toyota Motor Corporation President and Chief Branding Officer for Lexus Akio Toyoda spent a couple days on the water playing with the boats. (What a job, amiright?) He made the quick decision that Lexus should jump on board to the yachting trend.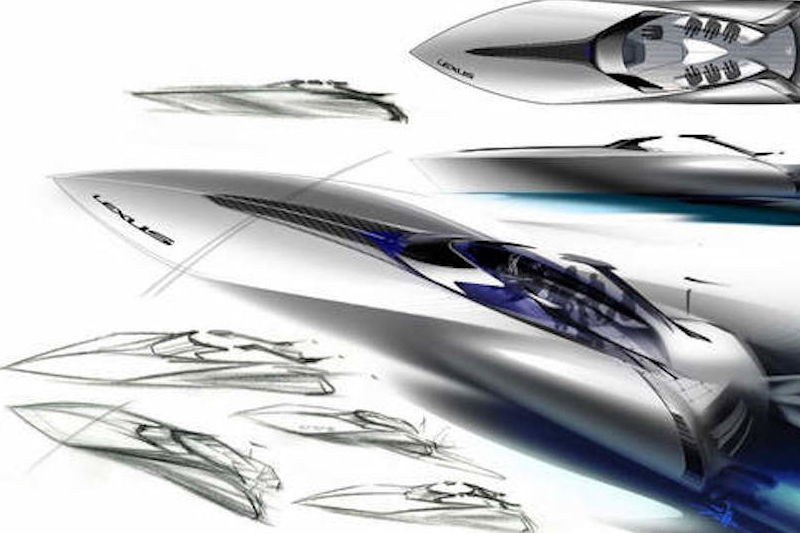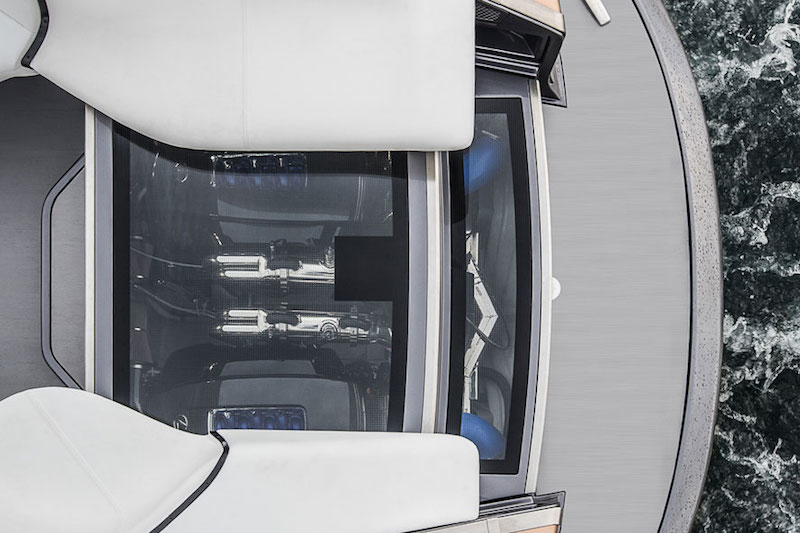 The Marine Department manifested the concept of a premium performance yacht to compliment the Lexus buyer's lifestyle and recreation time not spent on the road. Made for day-touring, the Lexus Sport Yacht fits six to eight guest and is powered by twin high-performance Lexus V8s (each engine produces 440 horsepower). So yeah, it's pretty fast.
The design concept has the upper deck and outer hull seamlessly bonded around the inner structure, each piece a single massive hand-laid composite of two-part polyurethane epoxy resin, reinforced with hand-laid woven carbon fiber cloth, a composite material called carbon-fiber reinforced plastic, or CFRP.
Quick lesson: CFRP is the technology used in the structure of race cars and supercars like the 202 mile-per-hour, 553 horsepower Lexus LFA, along with high-performance military and civilian aircraft.
"This concept for a Lexus Sport Yacht allowed us to explore how Lexus' design language could be applied to a maritime lifestyle," said Yoshihiro Sawa, executive vice president of Lexus International.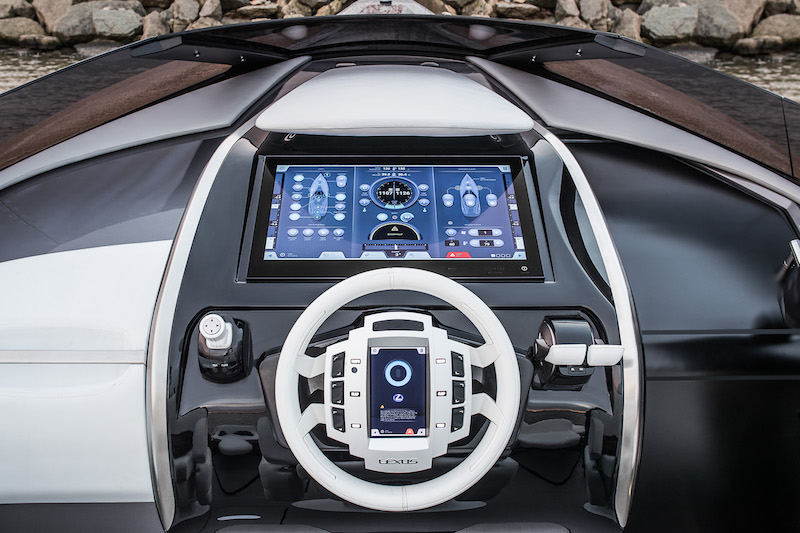 Not to mention it's sleek AF.
Onboard systems are controlled from a color touchscreen panel at the helm, while screens show GPS navigation, digital charts, surface radar, underwater sonar, and lighting and entertainment systems. The captain's seat is power adjustable, and the armrests fold out to become jump seats on each side for "very special guests" as Lexus says. Shotgun!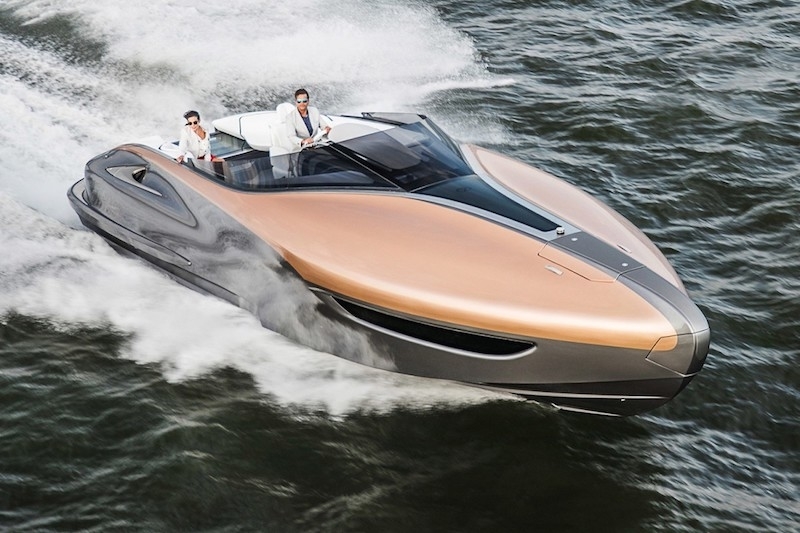 The forward passenger cabin is coated in Lexus leather with wood and glass details. A standing-height sofa, seating for six with a table, and air conditioning create a space for intimate entertaining. The galley features a two-burner stove, sink, and under-counter refrigerator.
"For the Lexus Design Center, this project has been very exciting. The effort is valuable to us as it stirs our creative energies and pushes our imagination to design and lifestyle possibilities outside of the automotive realm we know well."
As a concept, the Lexus Sport Yacht revealed in January was, "a bespoke one-off project with no production intent." That just means Lexus isn't ready to go full speed ahead with this design and engineering capabilities quite yet.
Photos courtesy Lexus
Editors' Recommendations