Some people travel half-way around the world just to relish one particular food; for some, it's about finding the highest bungee jump on earth; and still others are looking to escape to a far-flung destination like the North Pole where few humans have ever set foot.
The point is: everyone has their bucket list. For car enthusiasts, getting behind the wheel of an exotic or legit race car is a once-in-a-lifetime experience that's worth hopping a flight for. Here are three incredible driving experiences where you can drive a race car yourself.
Pull Serious G's at Indy Racing Experience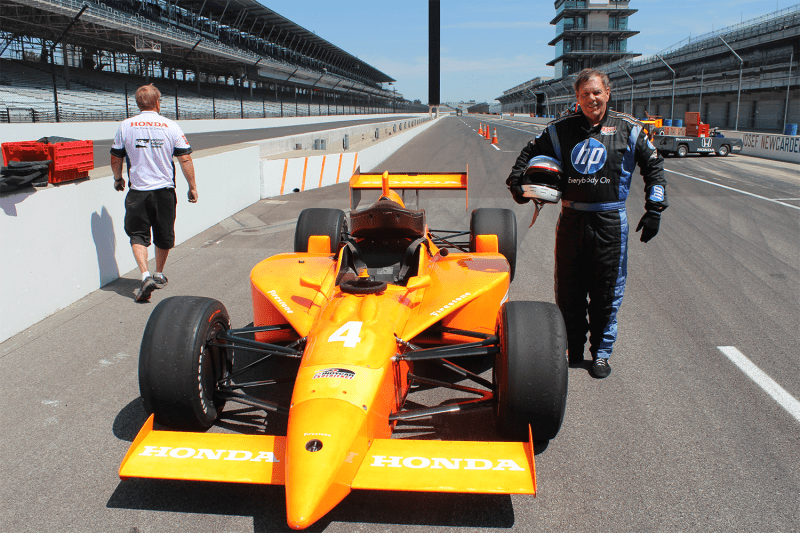 When organizers of the Indy Racing Experience approached the track owners at Indianapolis Motor Speedway with their plan, they were rejected immediately. Allowing average drivers with zero previous racing experience the opportunity to zip around the world famous track at up to 130 MPH sounded insane. It was, and it is. Yet, somehow the group made the proposed experience a reality. Visitors looking to drive an actual IndyCar that's previously participated in the Indianapolis 500 need look no further than the group's Drive Experience. If you're cool with riding shotgun, opt instead for the Ride Experience. A skilled Indy driver (Mario Andretti, Sr is among them) chauffeurs riders around the track at north of 180 MPH, where they'll experience g-forces like only the world's most elite racers.
Drift an Exotic Supercar on Ice at Lamborghini Winter Accademia
If IndyCars aren't disco enough for you, how does tossing a $400,000 exotic sports car around the snowy mountains of Europe sound? Every year, Lamborghini organizes the Lamborghini Winter Accademia — an annual event in which drivers pilot two of the company's most exclusive rides around the snow- and ice-covered wilds of the Italian Alps. For 2017, the program includes the 700-horsepower Aventador (both Coupé and Roadster models) and 610-horsepower Huracán Coupé. Drivers receive extensive hands-on driving tips and assistance from some of Lamborghini's most skilled driving instructors. For obvious reasons (not the least of which are price and location), slots in the program are extremely limited.
Tour Europe's Most Challenging Race Circuits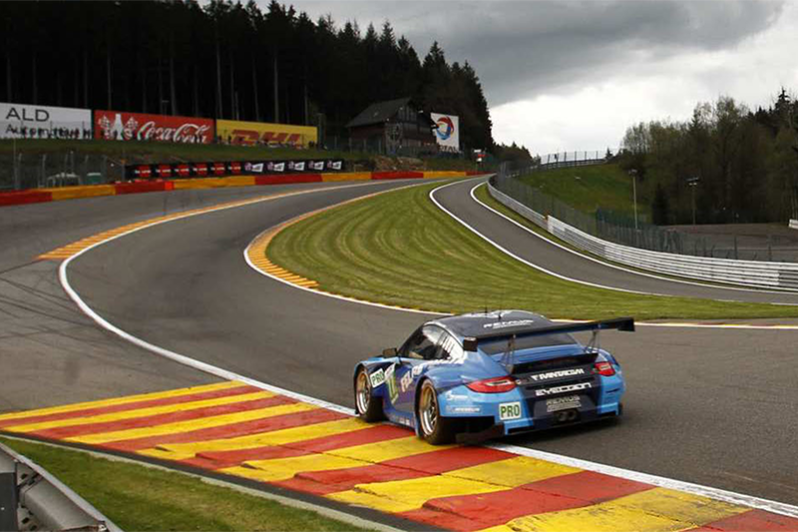 The aptly named Ultimate Driving Tours organizes exclusive, once-in-a-lifetime racing experiences for well-heeled drivers around the world. Their Ultimate Track Tour takes visitors around three of the most famous and challenging race tracks in Europe (and, quite possibly, the world): Nurburgring Nordschleife, Spa-Francorchamps, and Circuito Ascari. The track cars are all purpose-built and specially customized just for the experience. The whirlwind six-day/five-night tour is all-inclusive with meals, hotel stays, and transfers in and around Germany, Spain, and Belgium included. Visitors even get to go head-to-head at the Schumacher family's own go-kart track.
Editors' Recommendations