LEGO has gone and built itself a 1-million piece, life-size hypercar made entirely of non-glued LEGO bricks — including the engine. You might recognize this duo-tone blue beauty as the iconic Bugatti Chiron.
Created by the LEGO Technic division— which designs interconnecting plastic rods and parts that lets you build more advanced models with legit technical features — the true-to-scale LEGO Bugatti Chiron is a first for the toy brand. Not only does the car mimic the sultry curves of the Bugatti using plastic blocks (much like LEGO's life-size McLaren 720S did), but the Power Function engine generates 5.3 horsepower and nearly 68 pound-foot of torque, meaning the LEGO Chiron legitimately drives.
Building the LEGO Bugatti Chiron took over 13,000 work hours of development and construction, making use of 339 different types of LEGO Technic elements. LEGO engineers packed the car with 2,304 motors and 4,032 LEGO Technic gear wheels to get it moving. The car weighs over 3,000 pounds.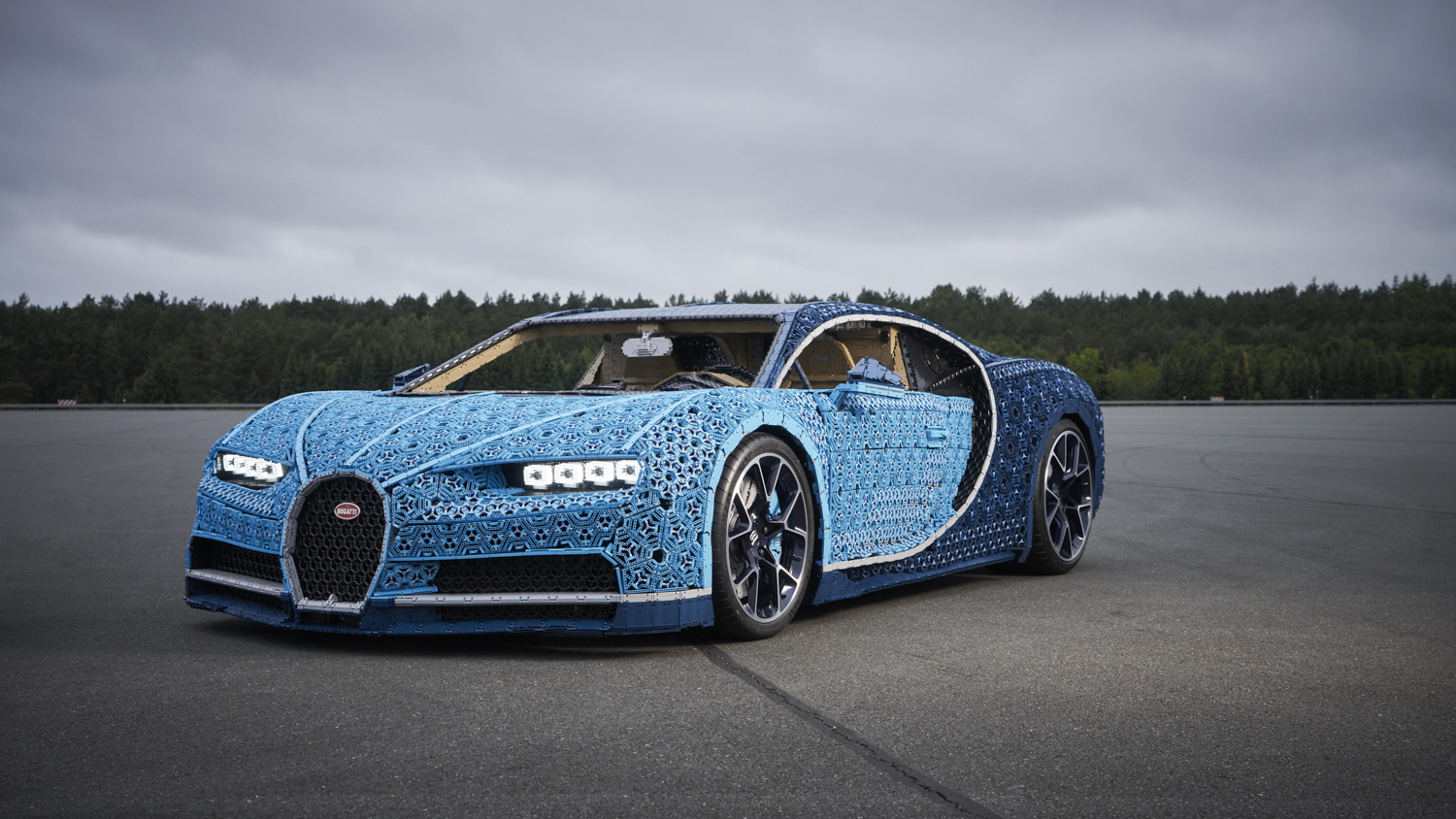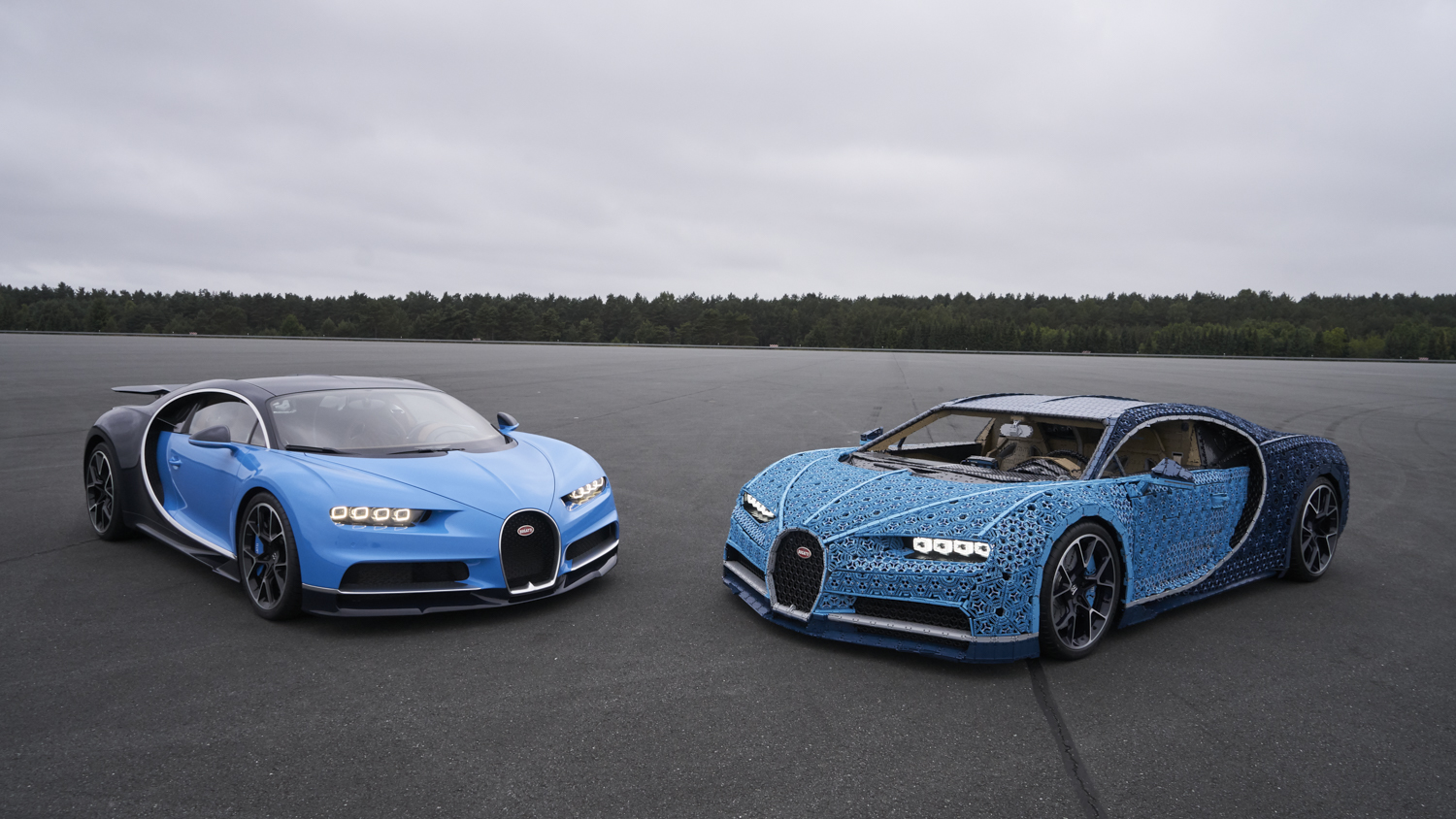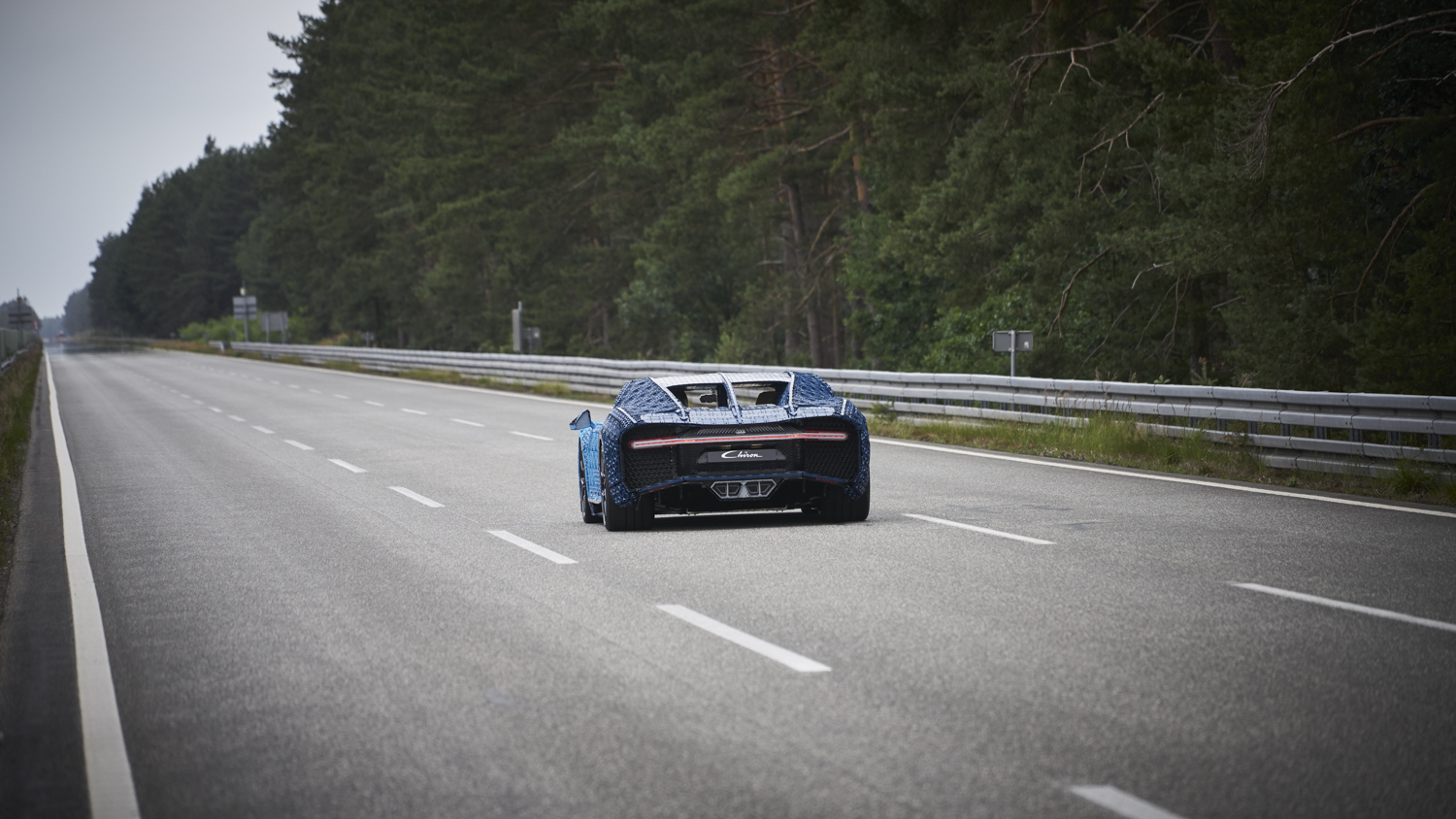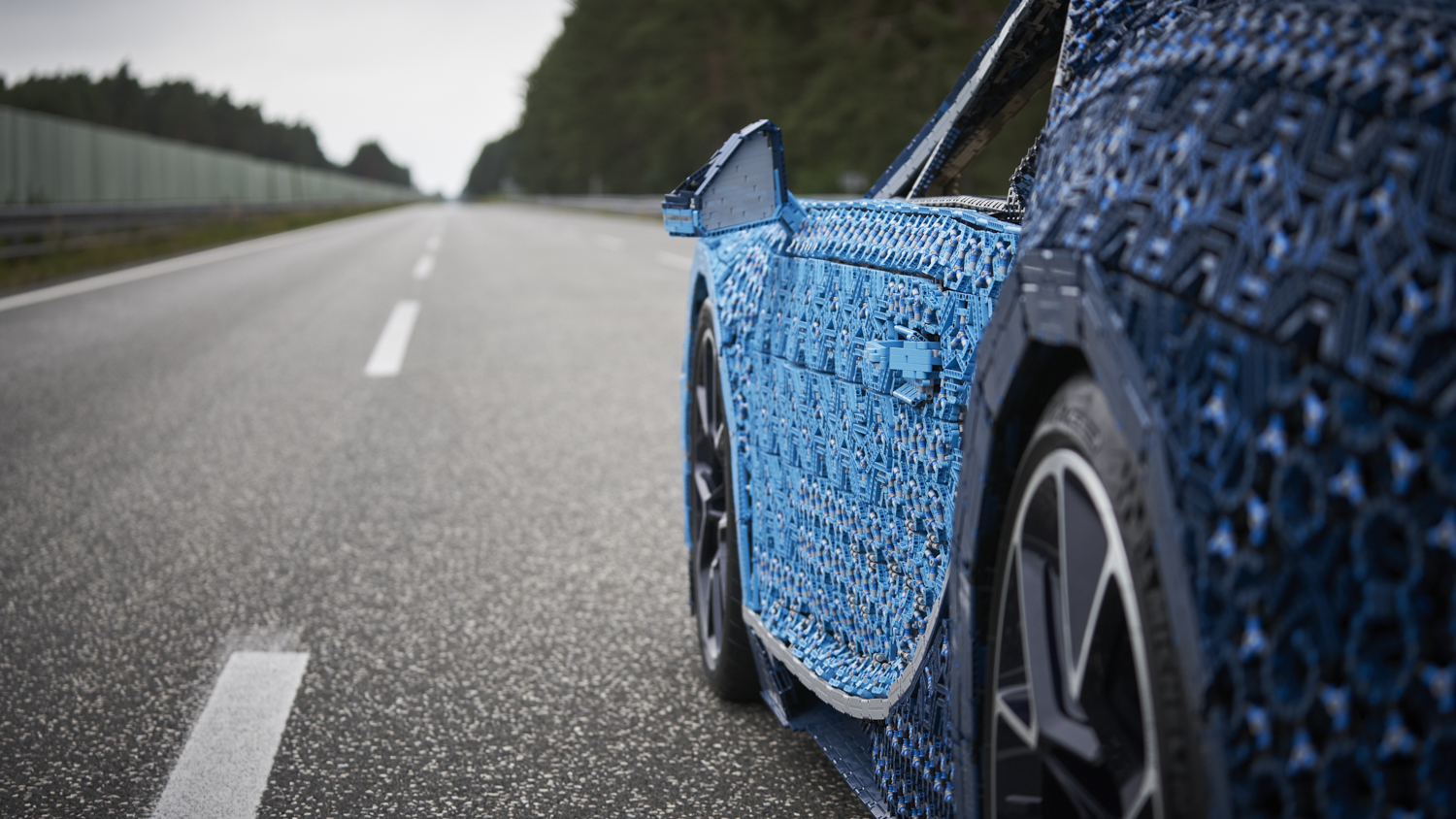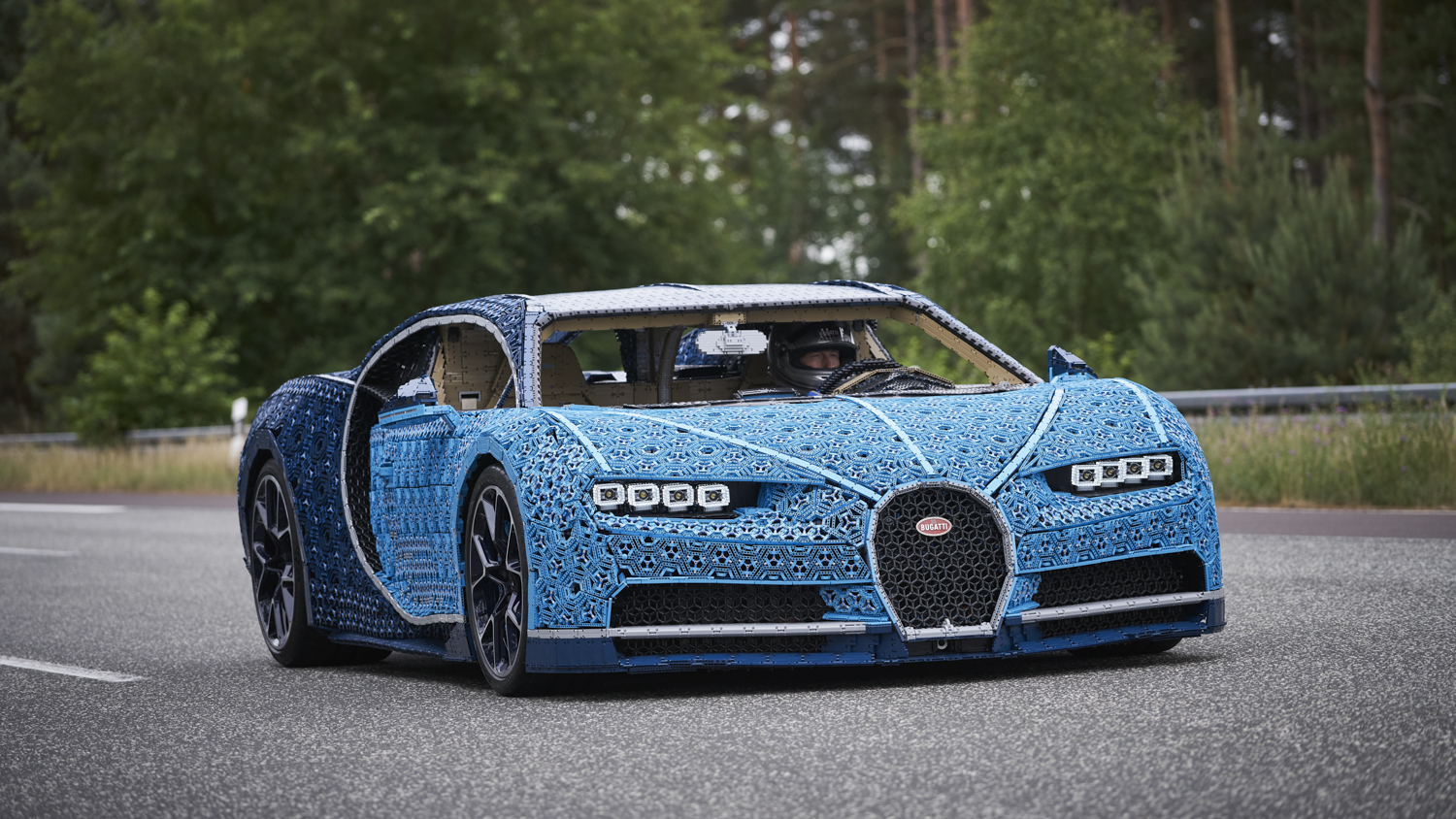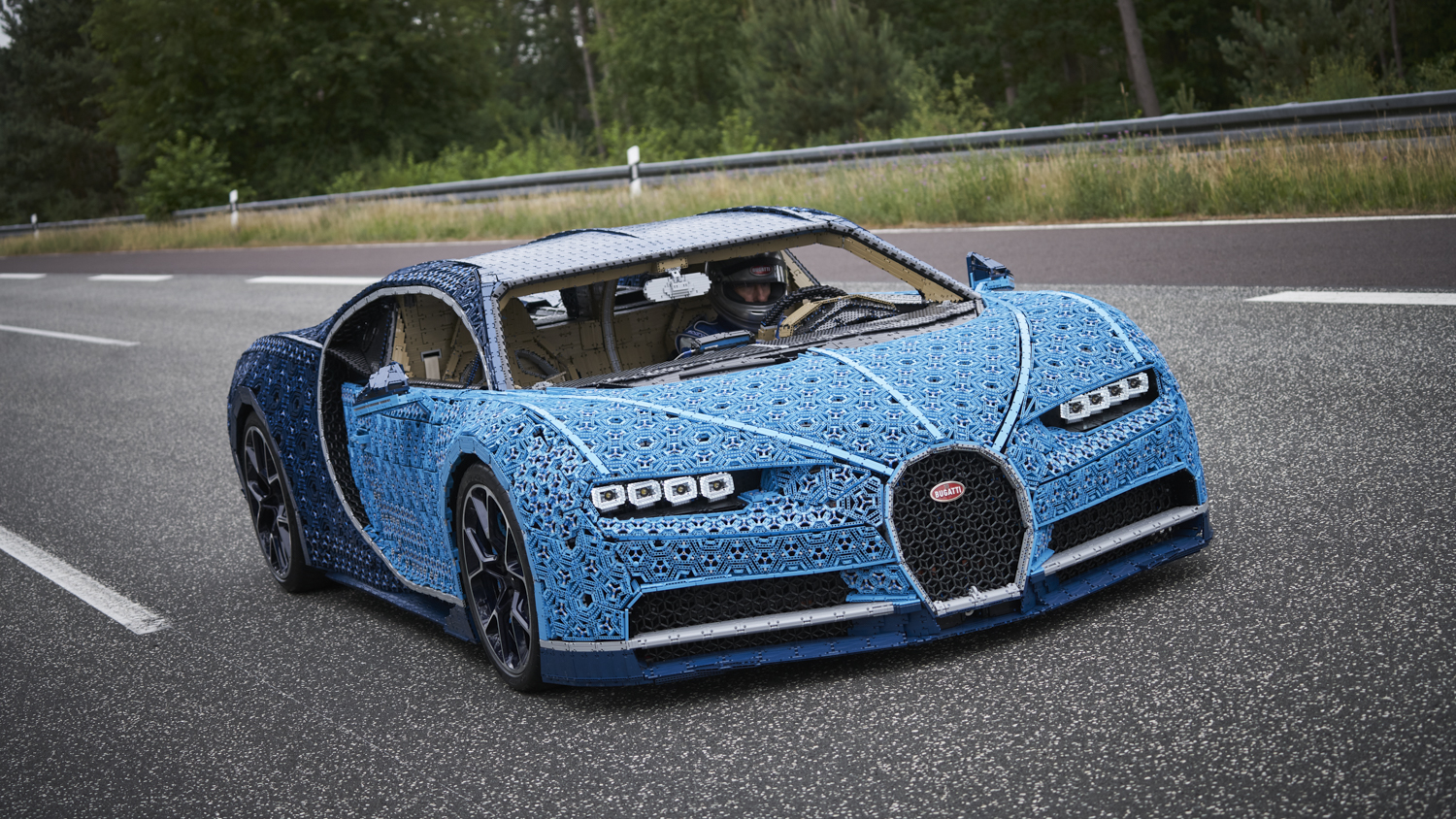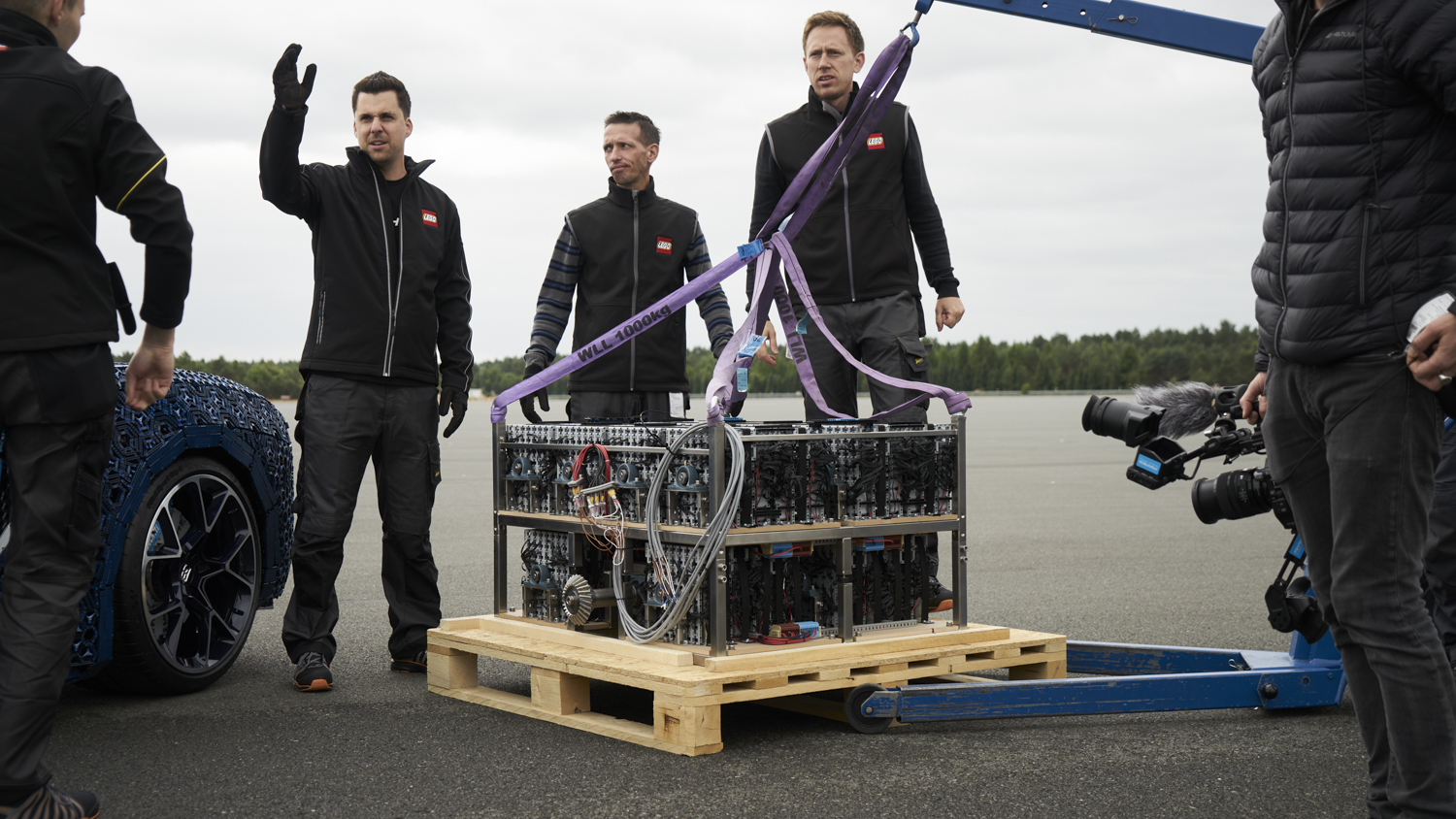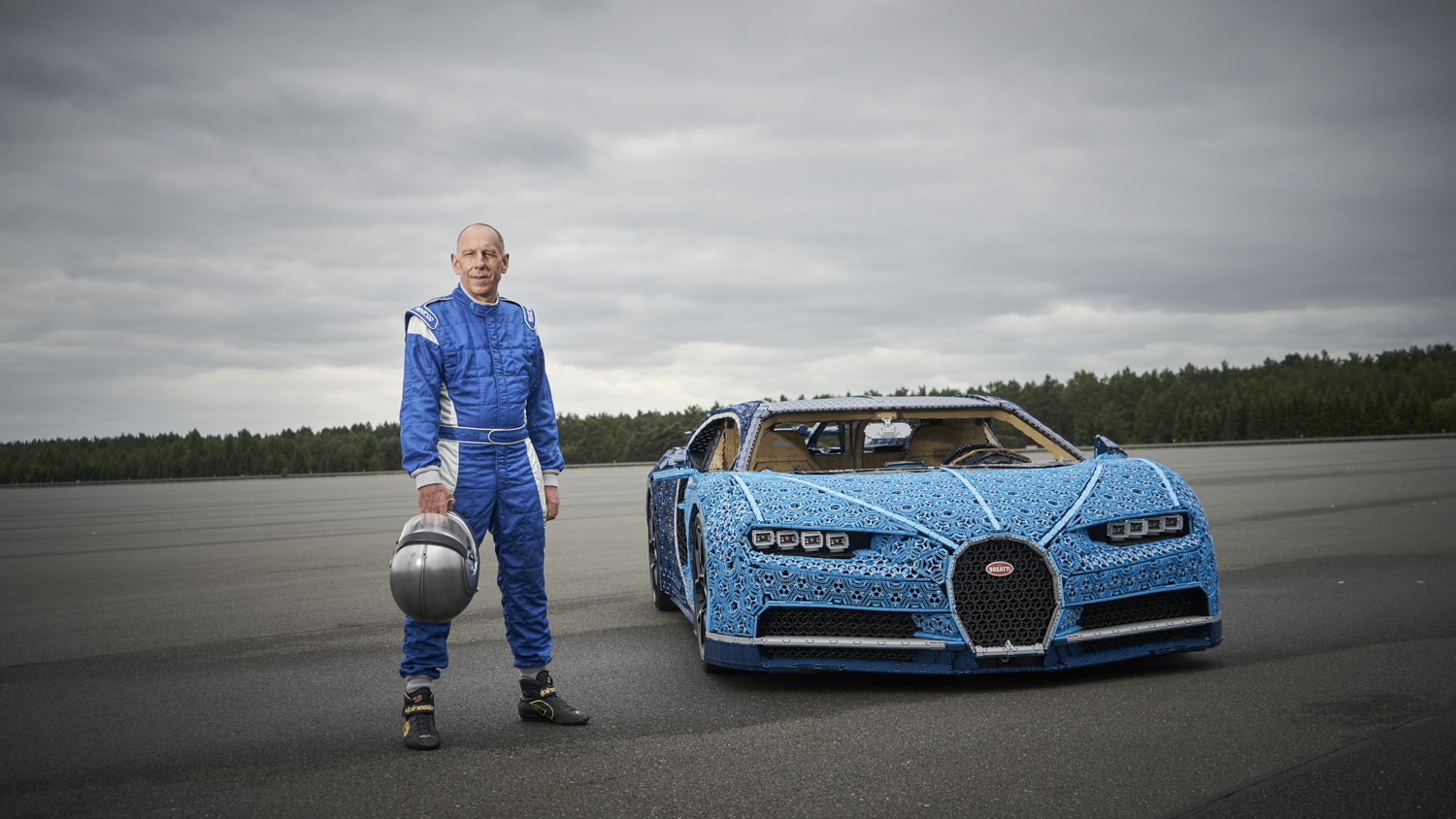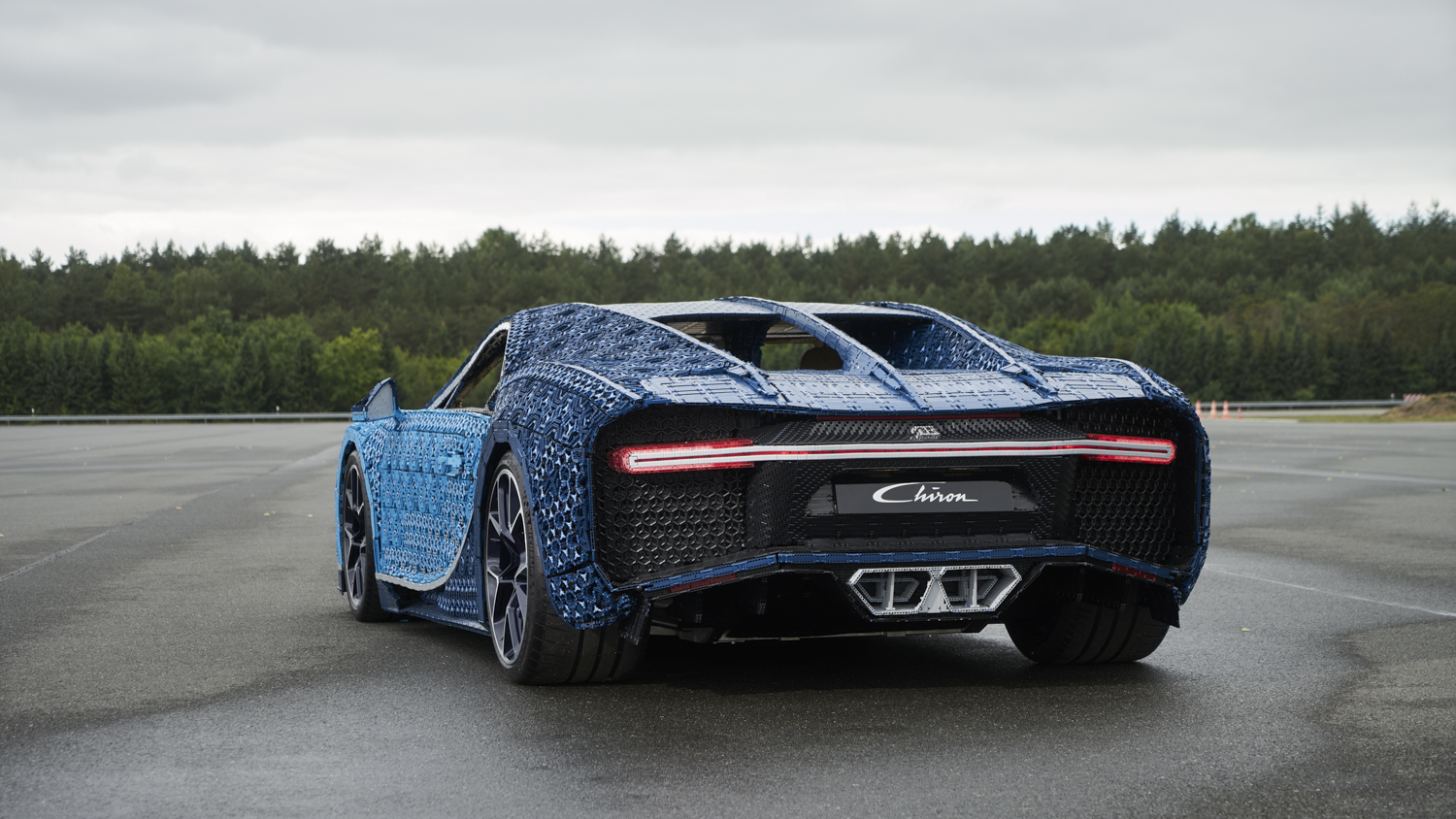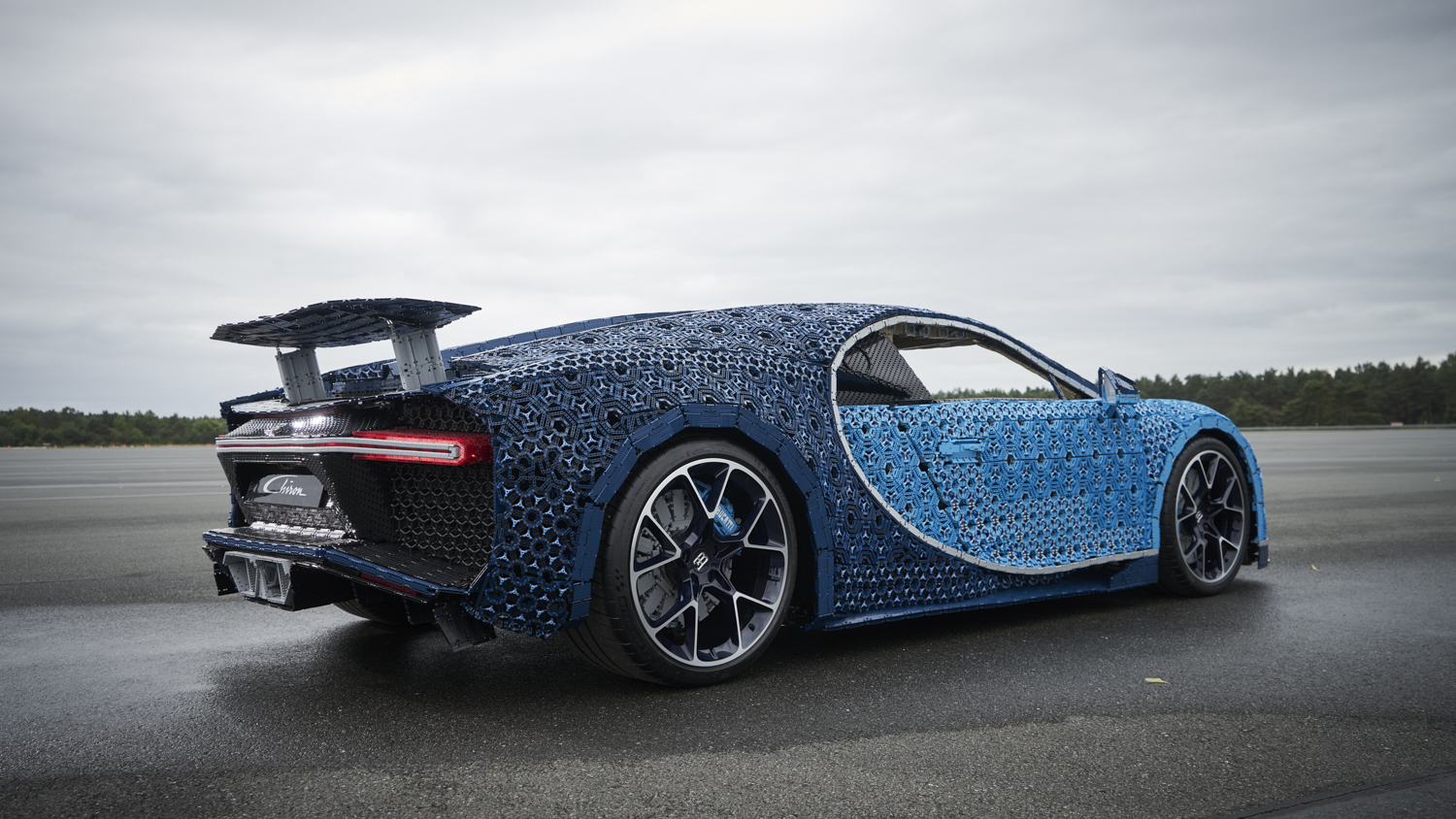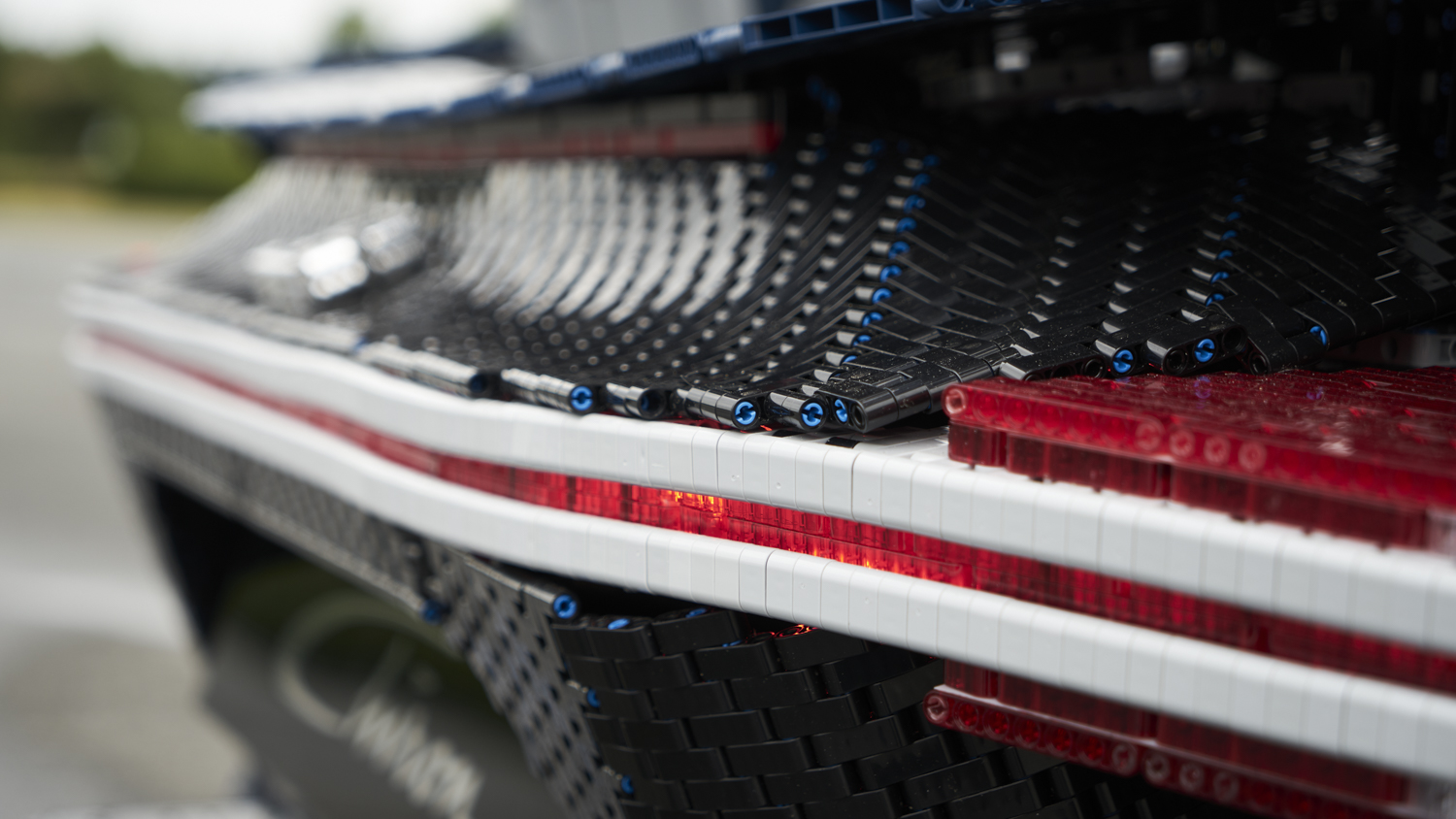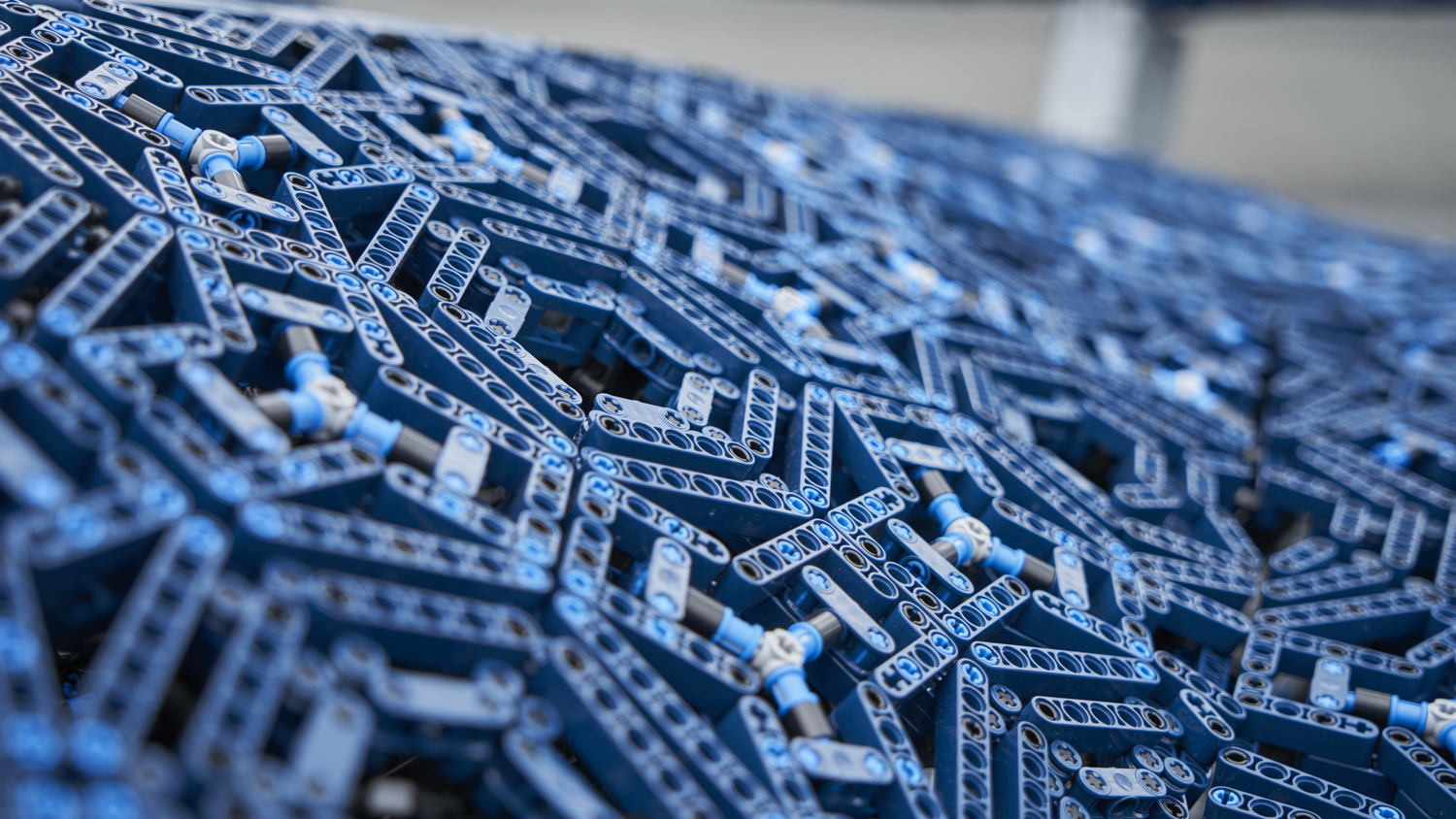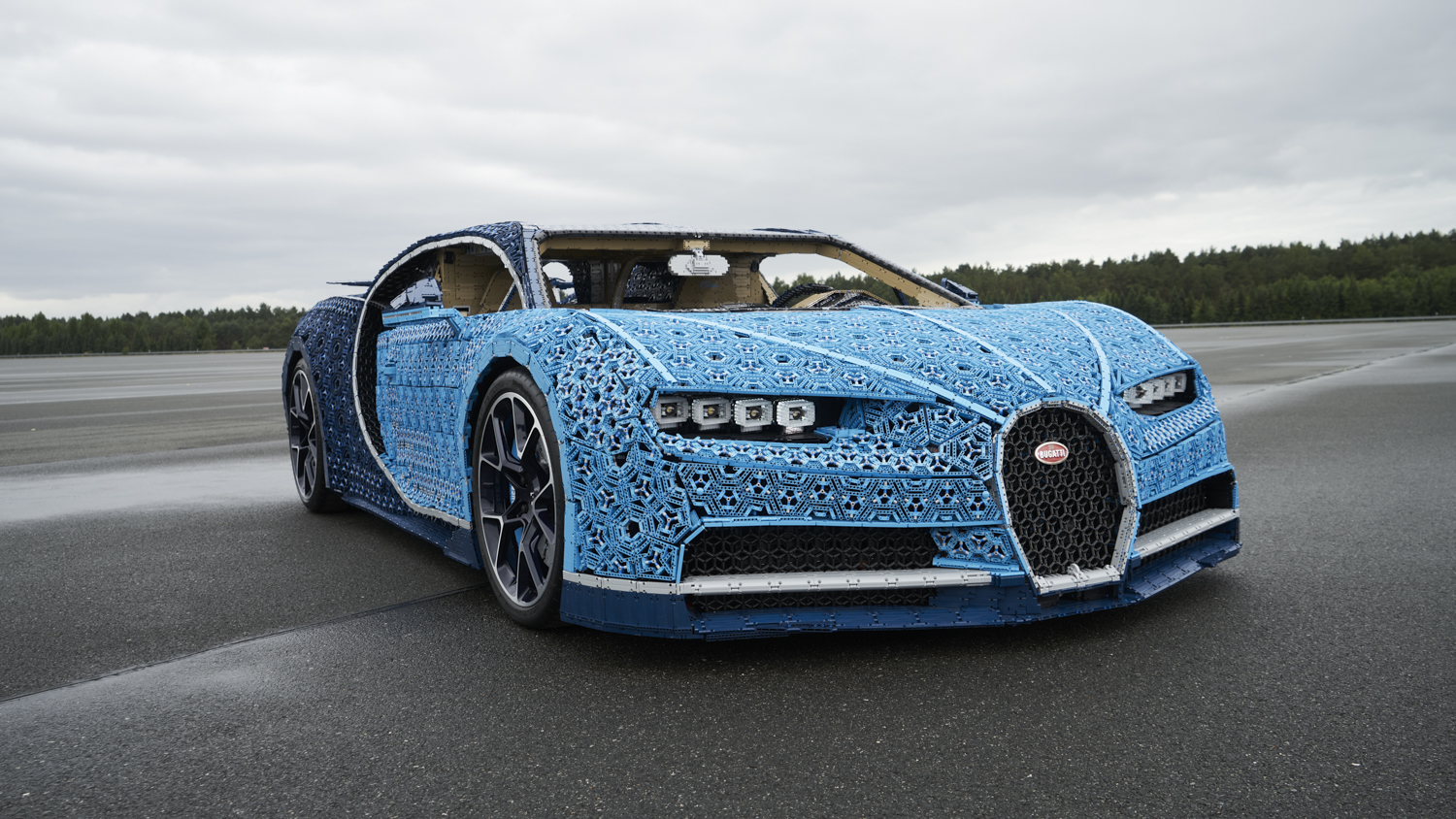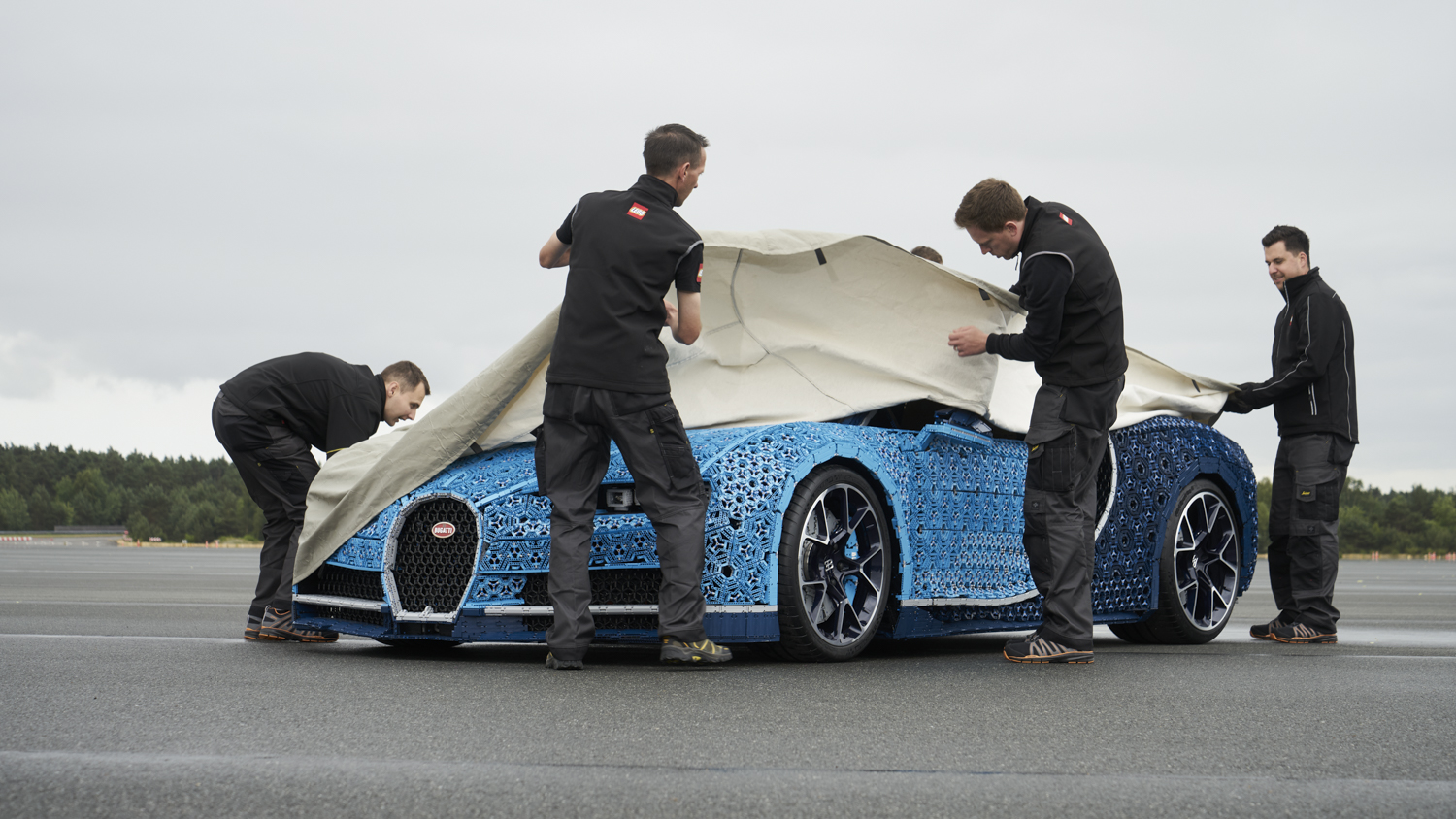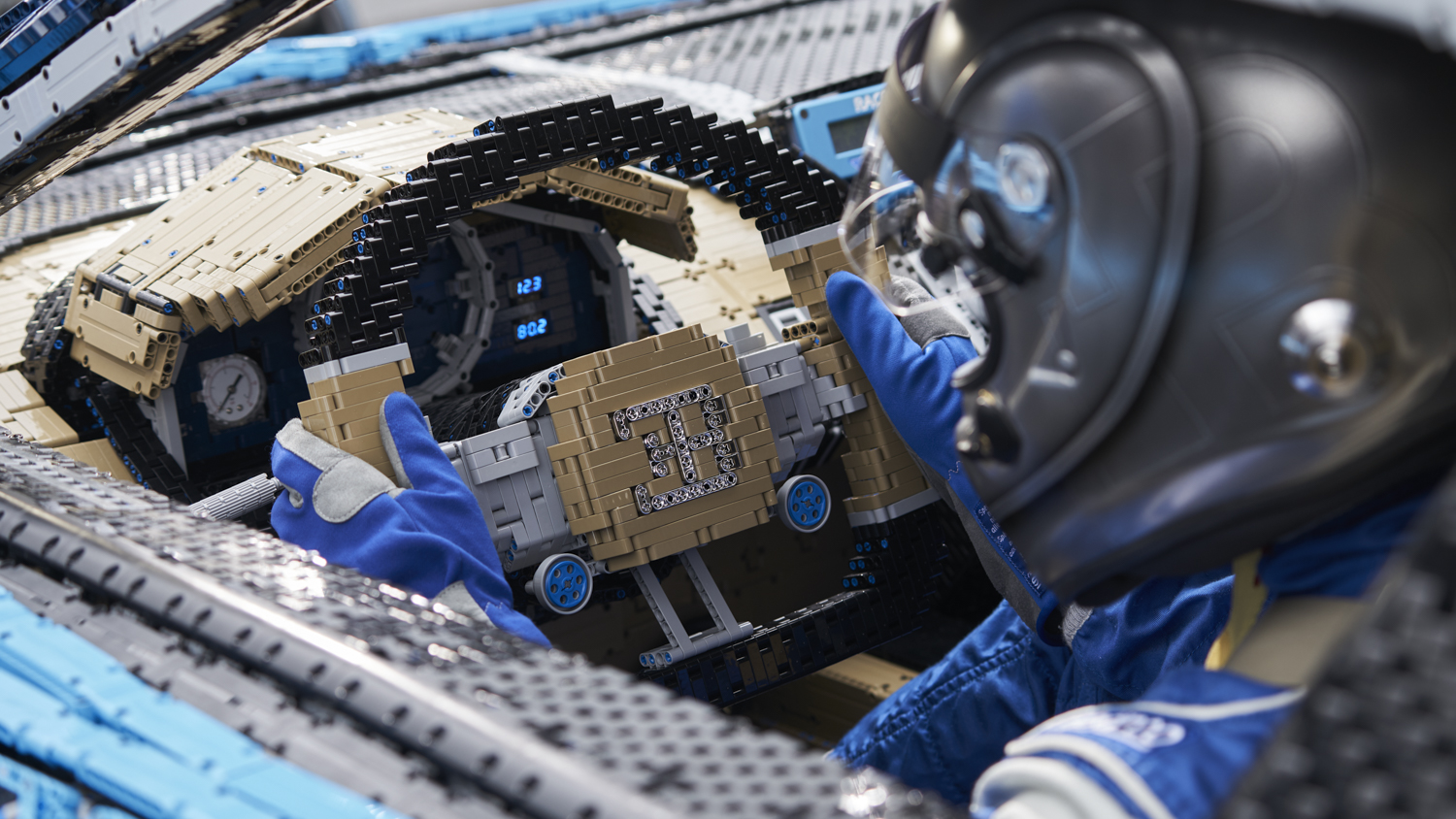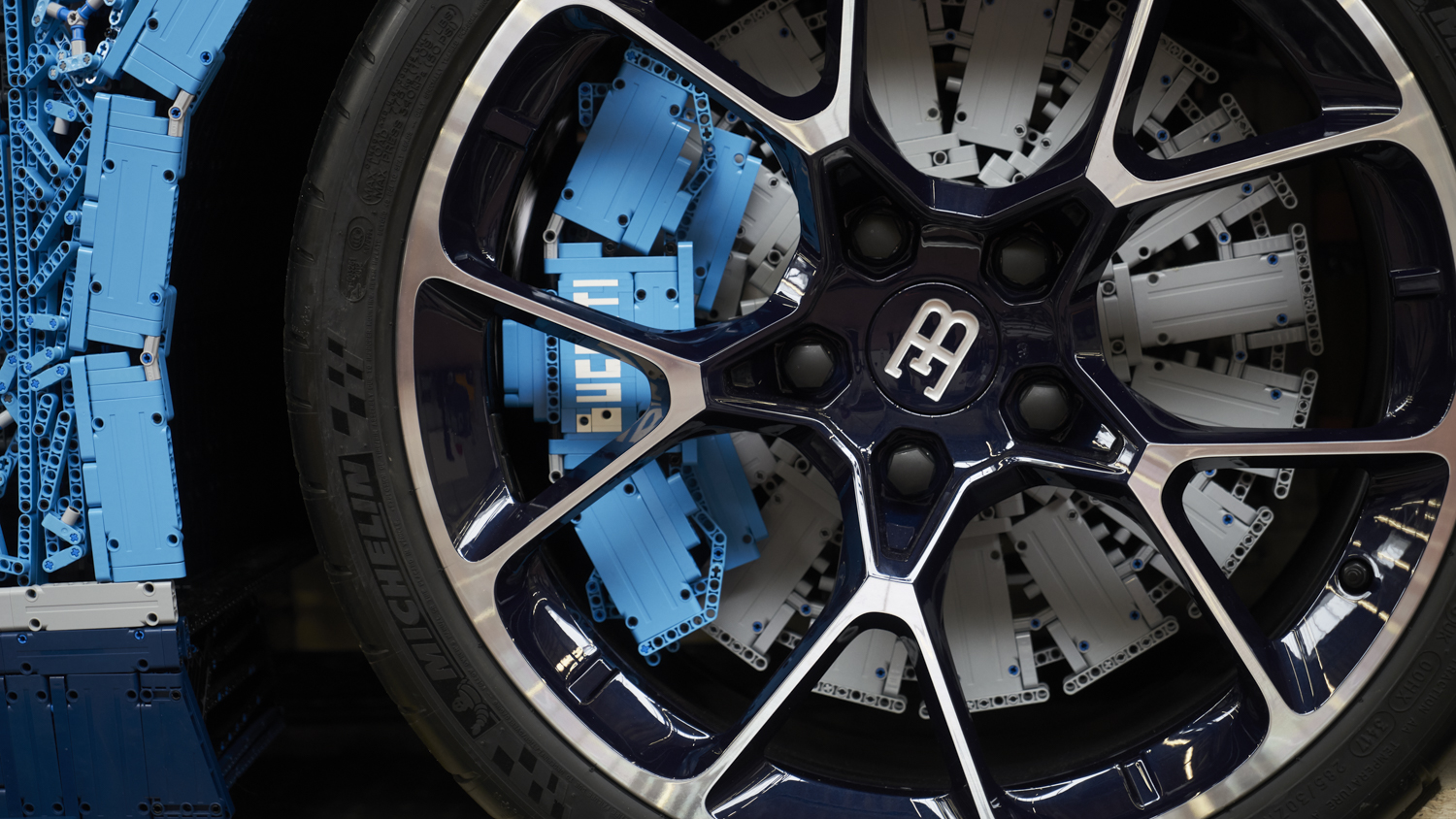 To test its performance on the track, LEGO enlisted race car driver and Le Mans legend Andy Wallace. The setting: Ehra Lessien track in German, where the real Chiron was first tested by Wallace himself. While the OG Bugatti reaches 261 mph, making it one of the fastest cars on the planet, LEGO's rendition is a touch slower at about 12 mph. But come on — it's made entirely of LEGO pieces!
"When I first saw the LEGO Chiron, I was immediately impressed by the accuracy of the model and the minute attention to detail," says Wallace. "In fact, from about 20 meters away, it's not obvious that you are looking at a LEGO car. I can only imagine how much time and effort went into making this model."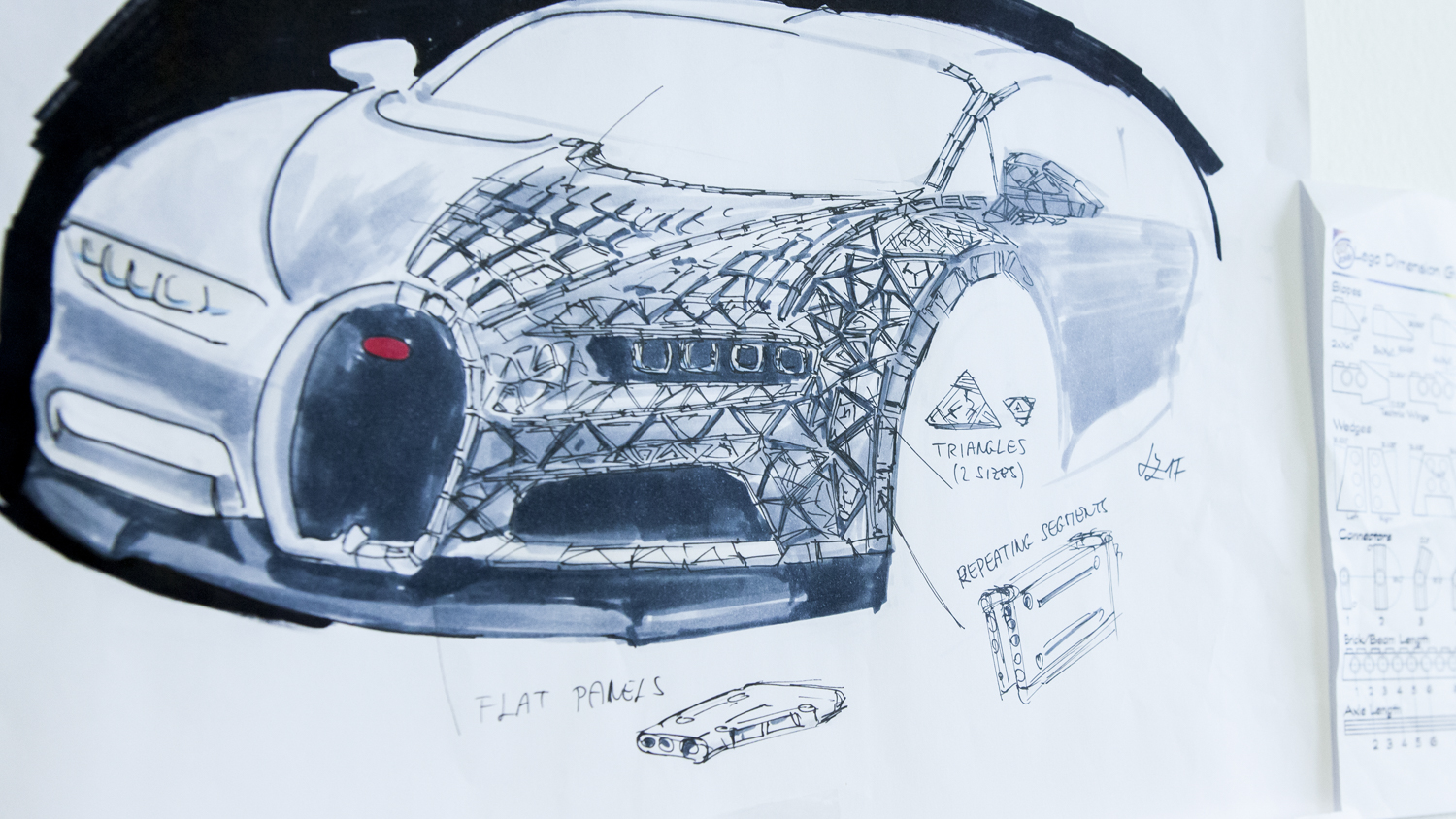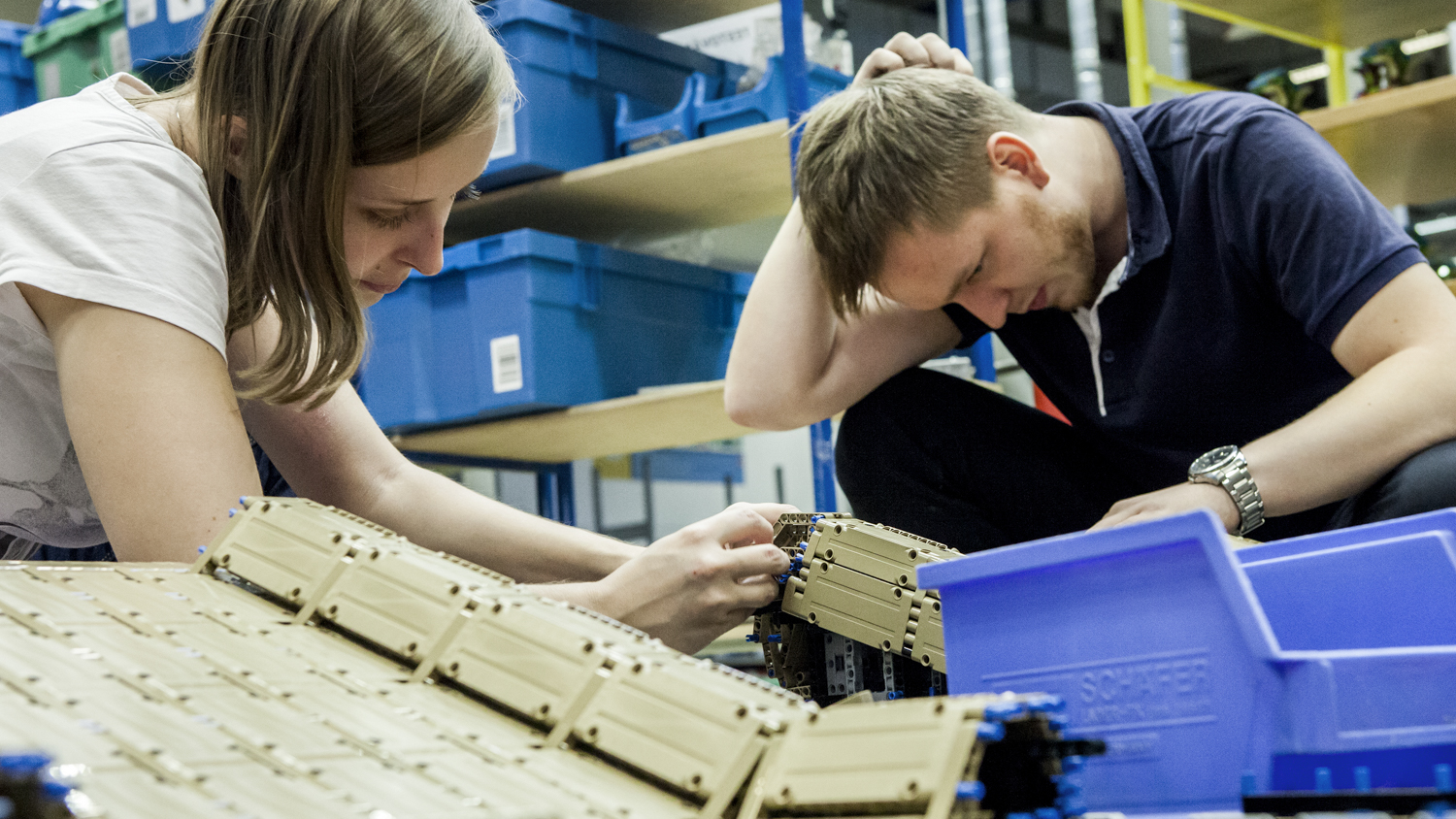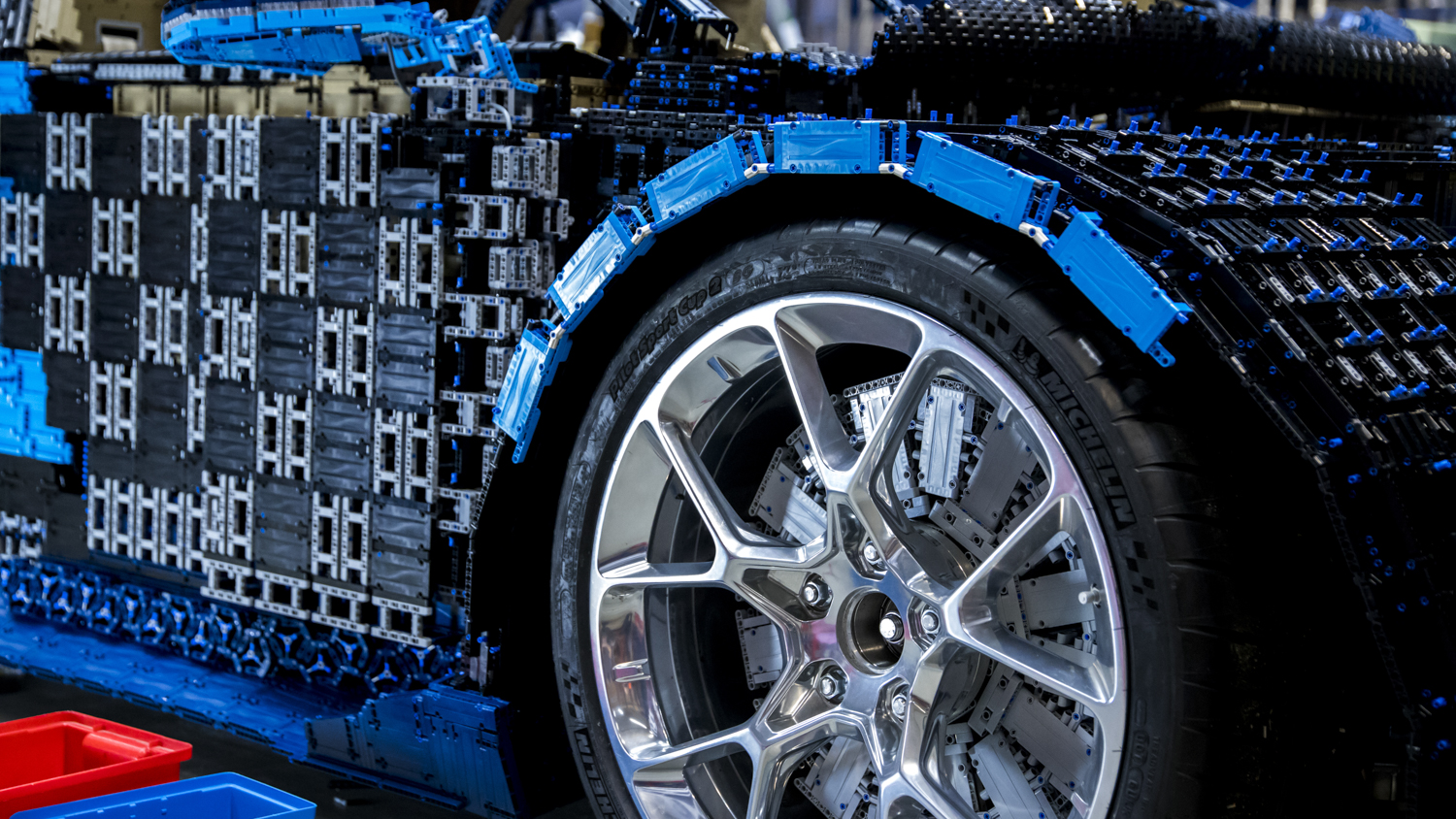 Side-by-side, LEGO's Chiron looks like the reptilian twin of real Bugatti. That's because the complex outer "skin" structure is built of interconnected triangular segments made into a LEGO Technic "fabric," which keeps the iconic shape of the original Chiron and avoids a square-ish block look. At the back, the lights and mechanical rear wing are all made of LEGO. Inside the car, every detail has been precisely recreated, including seats, dashboard, detachable steering wheel, and brake pedal.
Any LEGO fan should have seen this life-size leap coming. In June 2018, the company released a 1:8 scale LEGO Bugatti Chiron. The $350 set consists of 3,599 pieces and each individual model includes a serial number under the hood that you can use to unlock special content online.
Editors' Recommendations