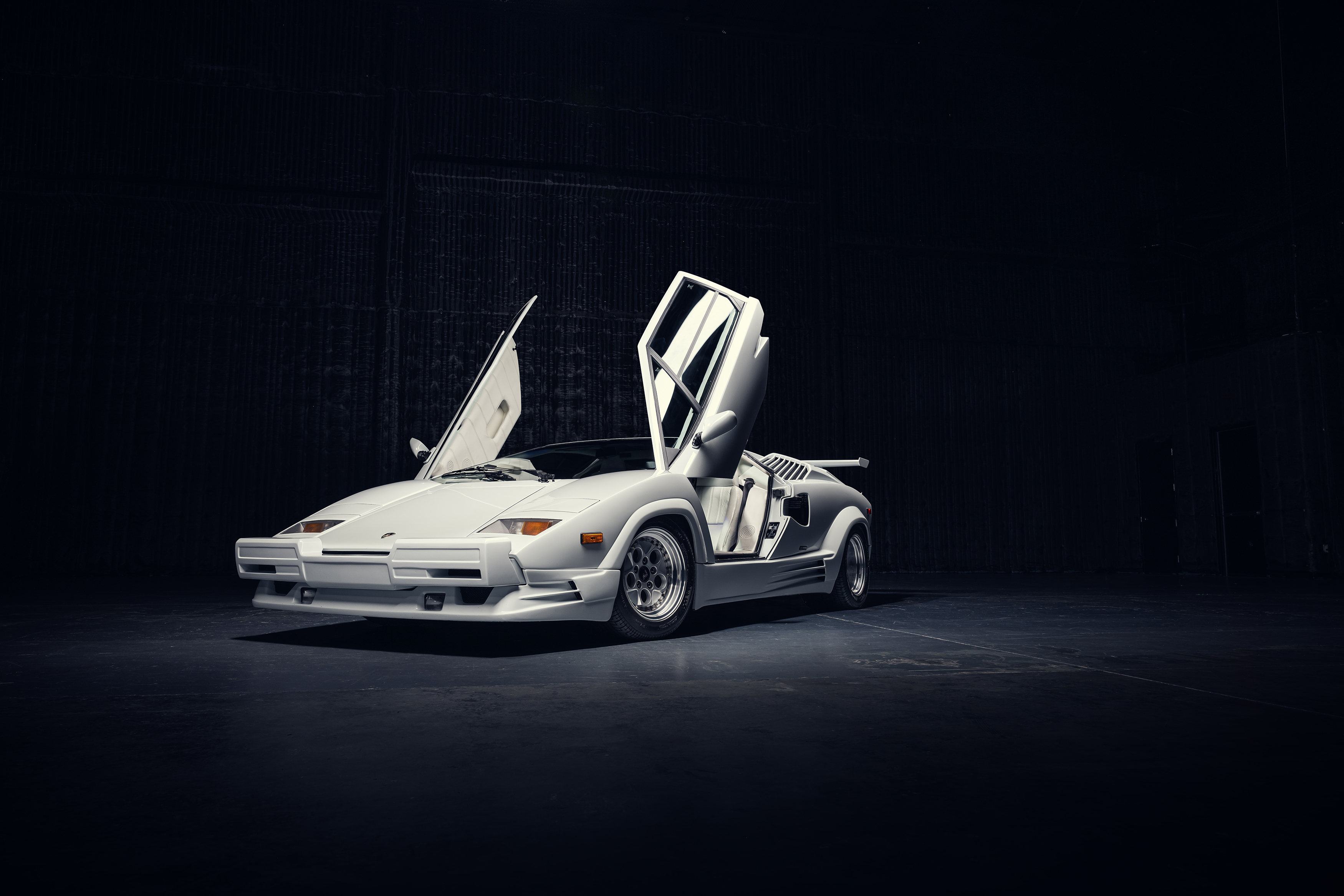 For many people who grew up the 1980s and 1990s, the Lamborghini Countach was a dream car. The iconic Italian supercar is the sort of thing you'd see in the driveway of a movie star, drug baron, or a world-class financial fraudster. A Countach closely associated with the latter is going to be up for sale this December. RM Sotheby's is listing one of the white Countaches from Martin Scorsese's The Wolf of Wall Street as part of its "December Luxury Week" auctions.
However, if you want to flip open the gull-wing doors and sit behind the wheel of this classic supercar, you may have to part with a couple of million. The renowned auction house expects the hammer to come down with the bidding somewhere between $1,500,000 and $2,000,000 — an amount that could buy you a lot of shady penny stocks.
The car the eventual buyer will be getting is one of the key symbols of Leonardo DiCaprio's character Jordan Belfort in the 2013 movie, which also starred Margot Robbie and Jonah Hill. The biographical drama saw Belfort go from a stockbroker whose career was sidelined by Black Monday, to the owner of a successful firm that ran a series of successful pump-and-dump schemes. The Lamborghini sat alongside a yacht and a helicopter as symbols of the conman's success. It was also one of the vehicles he decided to take on a trip while under the influence of some dubious substances.
Don't worry, this one isn't a write-off
If you've seen the movie, you may remember Belfort's quaalude-laced trip home from the country club leaving it a little worse for wear. Luckily, the mangled example isn't the one being placed up for sale, and the Lambo someone will probably drop seven figures on seems to be in mint condition.
Even ignoring its time on the big screen, the Countach on offer is special. Its white color scheme is fairly rare on its own, and the vehicle is a special "25th Anniversary" edition of the Italian legend. A similar vehicle, without the Hollywood pedigree, sold for over $500,000 at Monterey last year. Built in 1989 and carrying chassis number KLA12722, the albino Lambo features a 5-liter 12-cylinder engine.
Despite being 34 years old, its specs still hold up too. In mint condition, its V-12 can produce 455 horsepower, reach a top speed of 190, and hit 60 in as little as five seconds. Just remember not to slide into it shortly after taking a heavy dose of expired 1980s mystery pills.
Editors' Recommendations