Everyone loves a good rivalry, especially when it comes to motorsports. Whether it's McLaren and Ferrari's exchange of blows in Formula One or BMW and Mercedes-Benz's paint swapping in the German Touring Car Championship — nothing excites quite like a longstanding grudge match.

However, as intense, popular, and drawn-out as F1 or DTM rivalries may be, they pale in comparison to the battle Harley Davidson and Indian Motorcycle have waged since the turn of the 20th century.

The rivalry started on the open market. Soon after Indian Motorcycle established itself as America's first motorcycle company in 1901, Harley-Davidson began producing two-wheeled competitors. By the 1930s, these two manufacturers had found a new way to throw dirt in one another's faces – literally.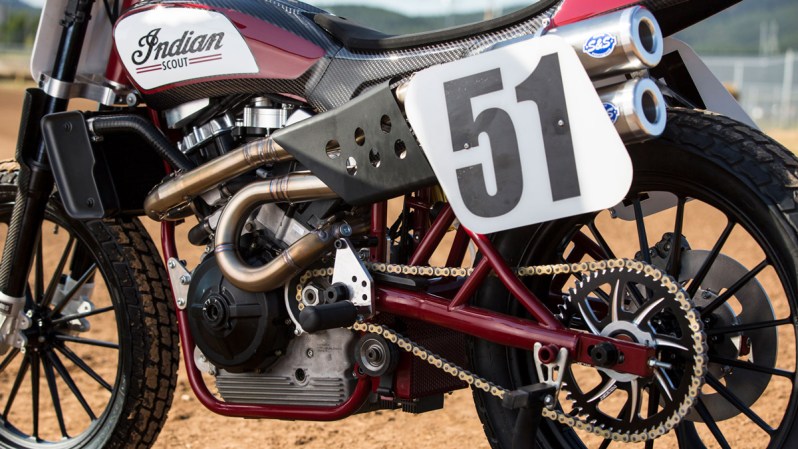 Flat track racing is arguable the world's first extreme sport. High-powered motorcycles drift side-by-side through corners and hit speeds of up to 200mph on the straights. Oh, and did we mention the bikes don't have front brakes?
During the '30s and '40s, Flat track racing was the dominant sport in America, and the Harley v. Indian rivalry took center stage. Though Flat track racing dipped out of the spotlight for many years, it is finally back in prime time with nationally televised races on NBC Sports.
In a way, Indian Motorcycle has mimicked Flat track's re-emergence. After the company went bust in 1953, Polaris Industries purchased the brand in 2011 and planted the seeds of recovery. Now, like in the '30s and '40s, Indian Motorcycle and Harley-Davidson are back at each other's throats. Indian can't yet compete in terms of sales, but Flat track is a different story.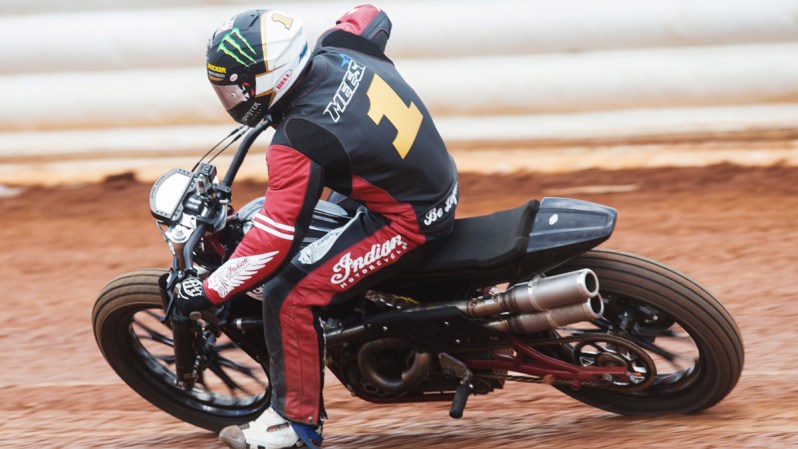 In 2016, Indian announced the development of a 750cc racing bike – the Scout FTR750. When AMA Grand National Champion Joe Kopp piloted this new moto to victory at the Santa Rosa mile, Indian knew it was on to something. Heading into this season, Indian has signed three of flat track's most dominant and decorated riders – Jared Mees (four-time Grand National Champion), Brad Baker (2013 Grand National Champion) and Bryan Smith (this year's Defending 2016 Grand National Champion). Indian's gain is Harley's loss, too – Mees and Baker were formerly Harley Davidson factory riders.
Once more, Indian Motorcycle and Harley-Davidson have the country's attention (more specifically, NBC Sports' 85 million subscribers). Both manufacturers have impressive bikes, confident riders, and a century of skin in the game. Grab the popcorn.
Editors' Recommendations