Who would've thought that Genesis would be an automaker that leads the way forward with striking concept vehicles? The South Korean luxury brand has created some stunning cars in recent years with the X Concept, X Speedium Coupe Concept, and X Convertible. Now, Genesis is back with a new concept that's ready for prime time with the GV80 Coupe Concept.
Ahead of this year's New York Auto Show, Genesis unveiled the GV80 Coupe Concept in its entirety. Then, at the NY Auto Show, Genesis confirmed that the GV80 Coupe will graduate from being a concept to a real-life model in the near future. That's fantastic news, because the GV80 Coupe is a sensational SUV, even if it joins the fray of idiotic SUVs with coupe styling.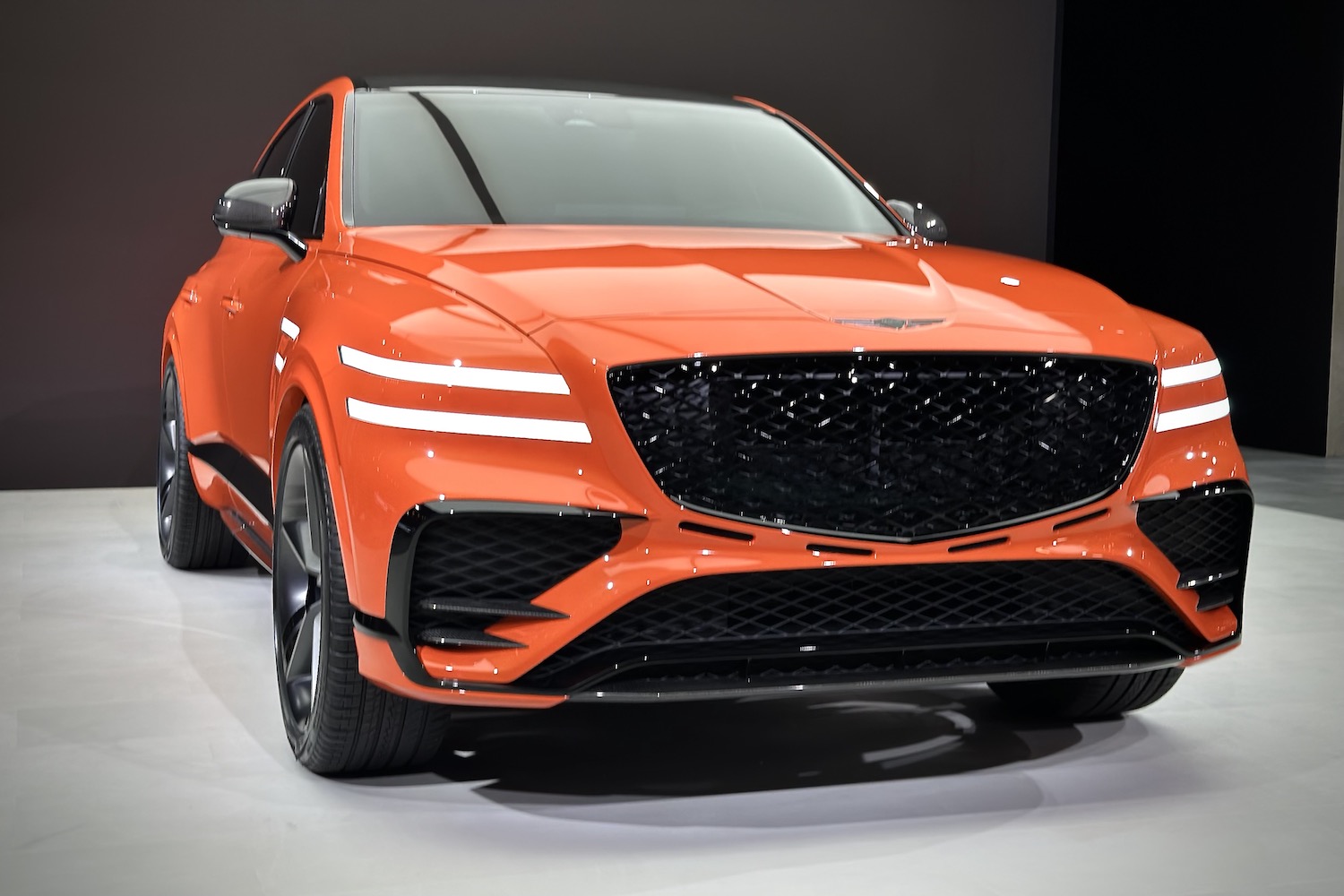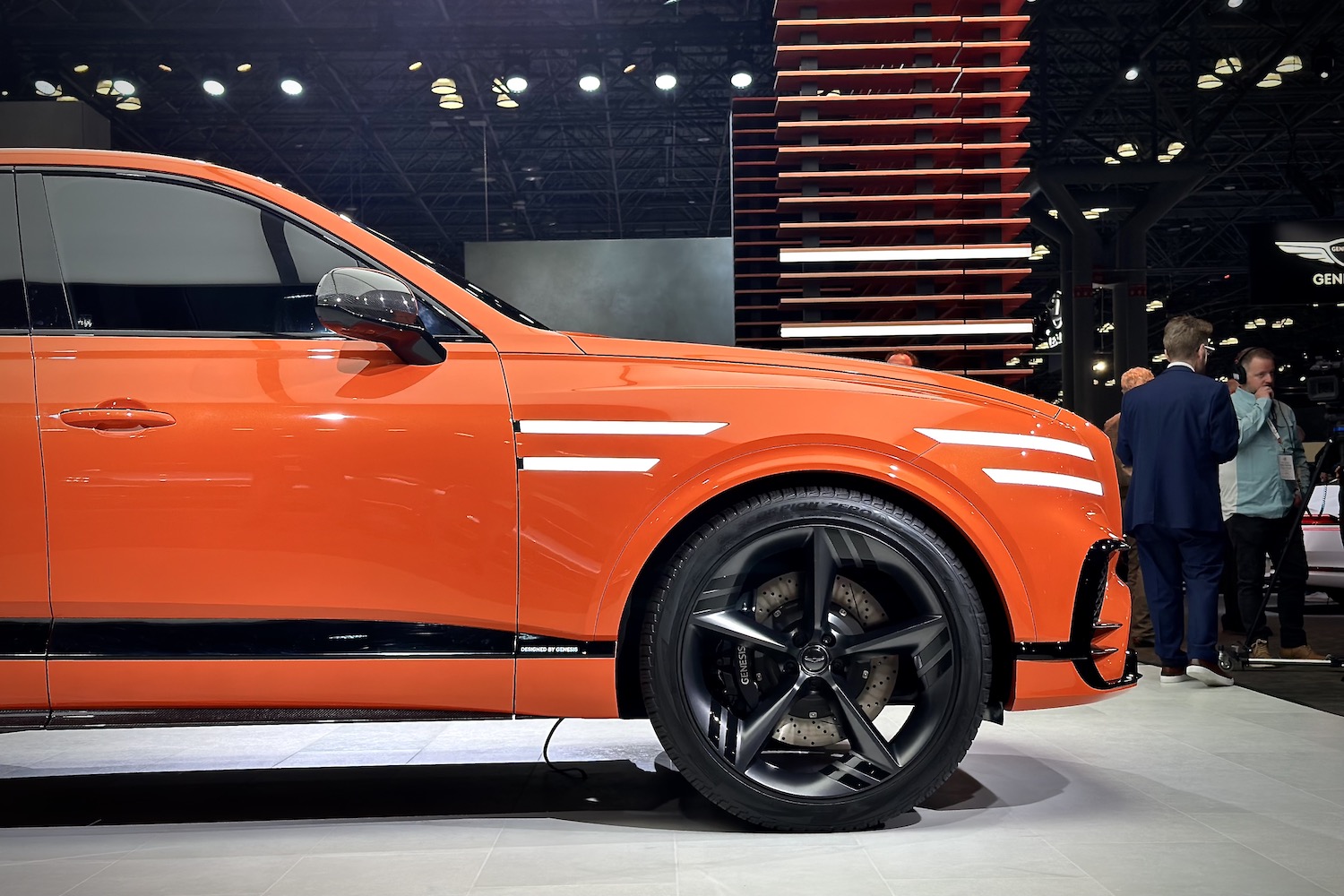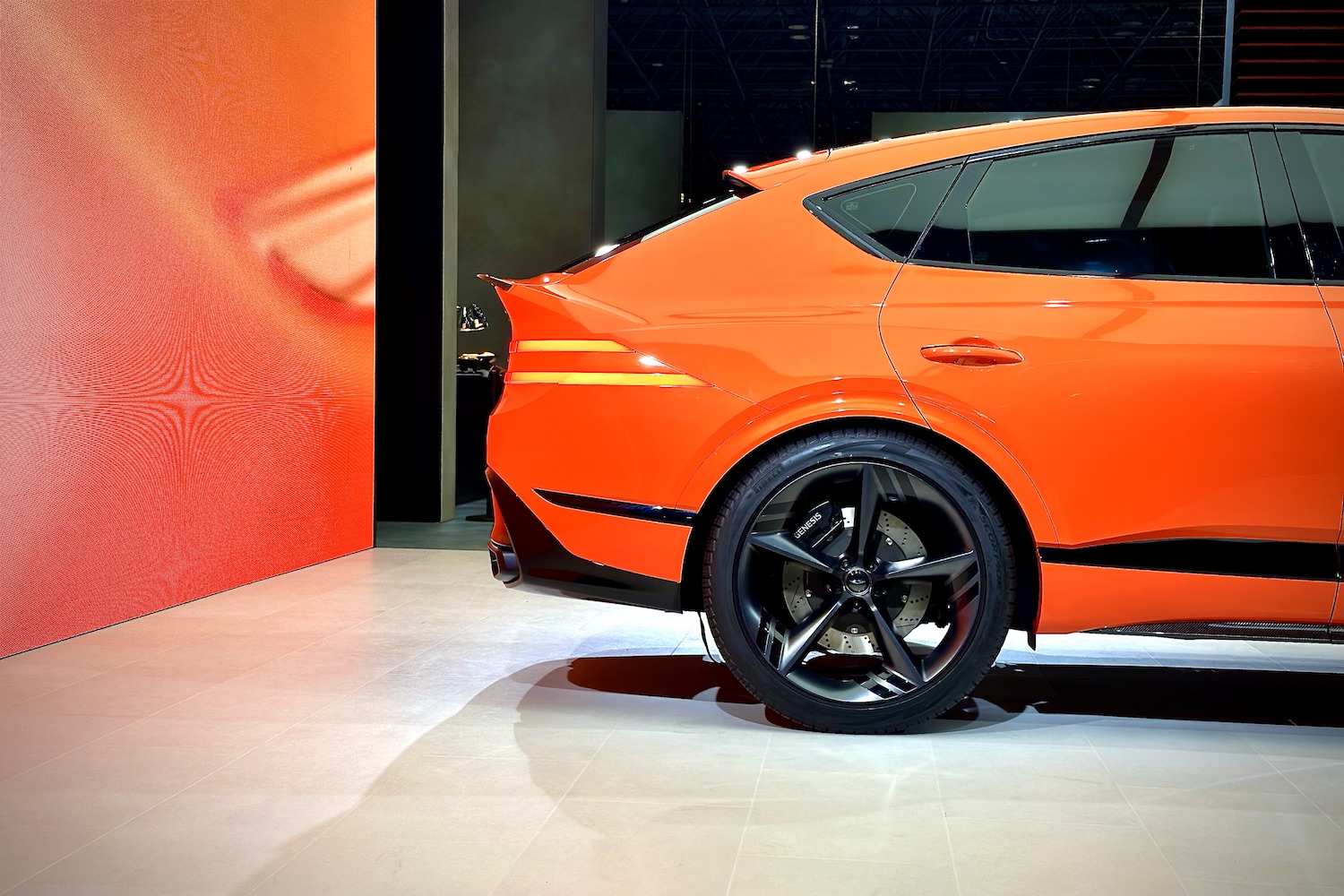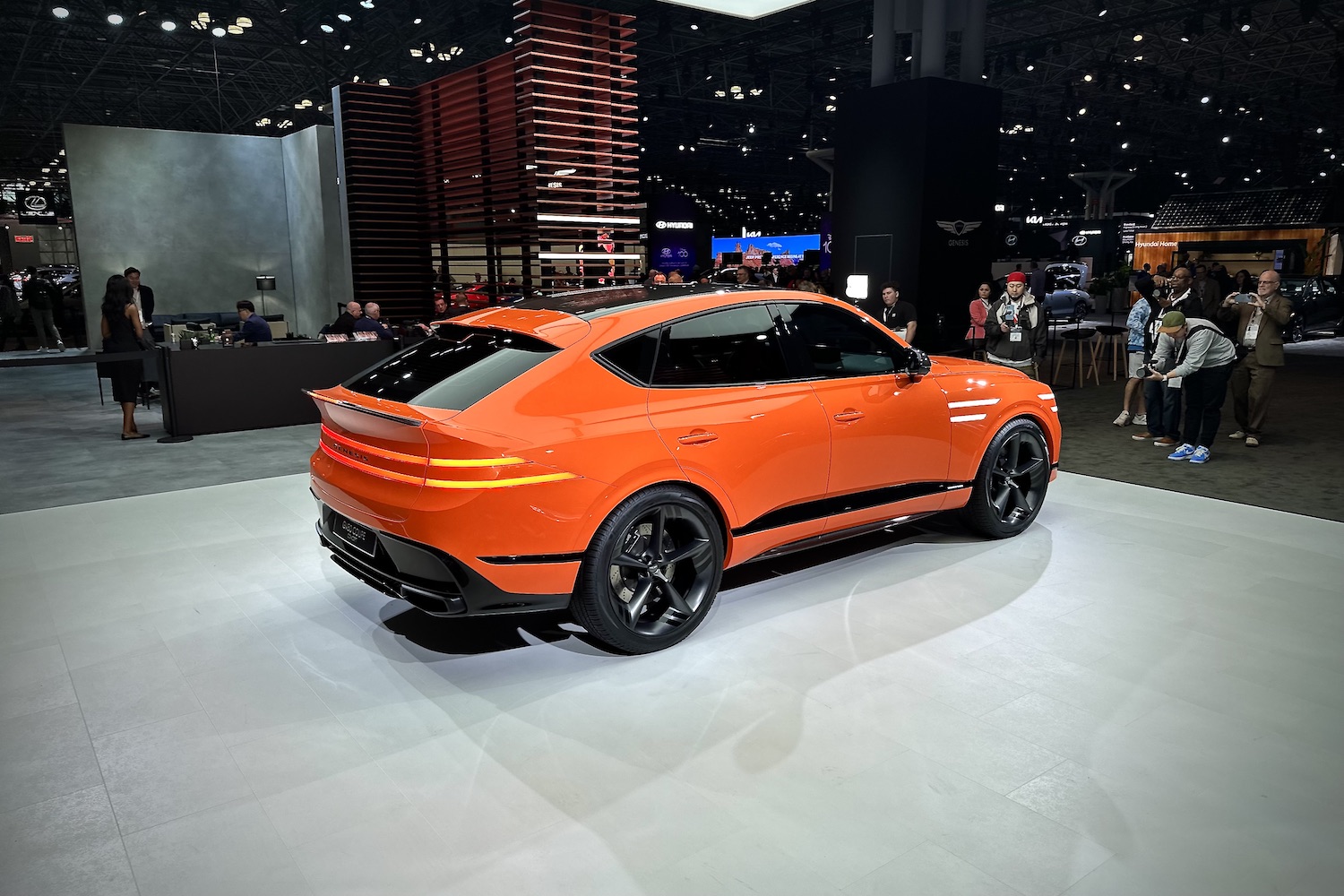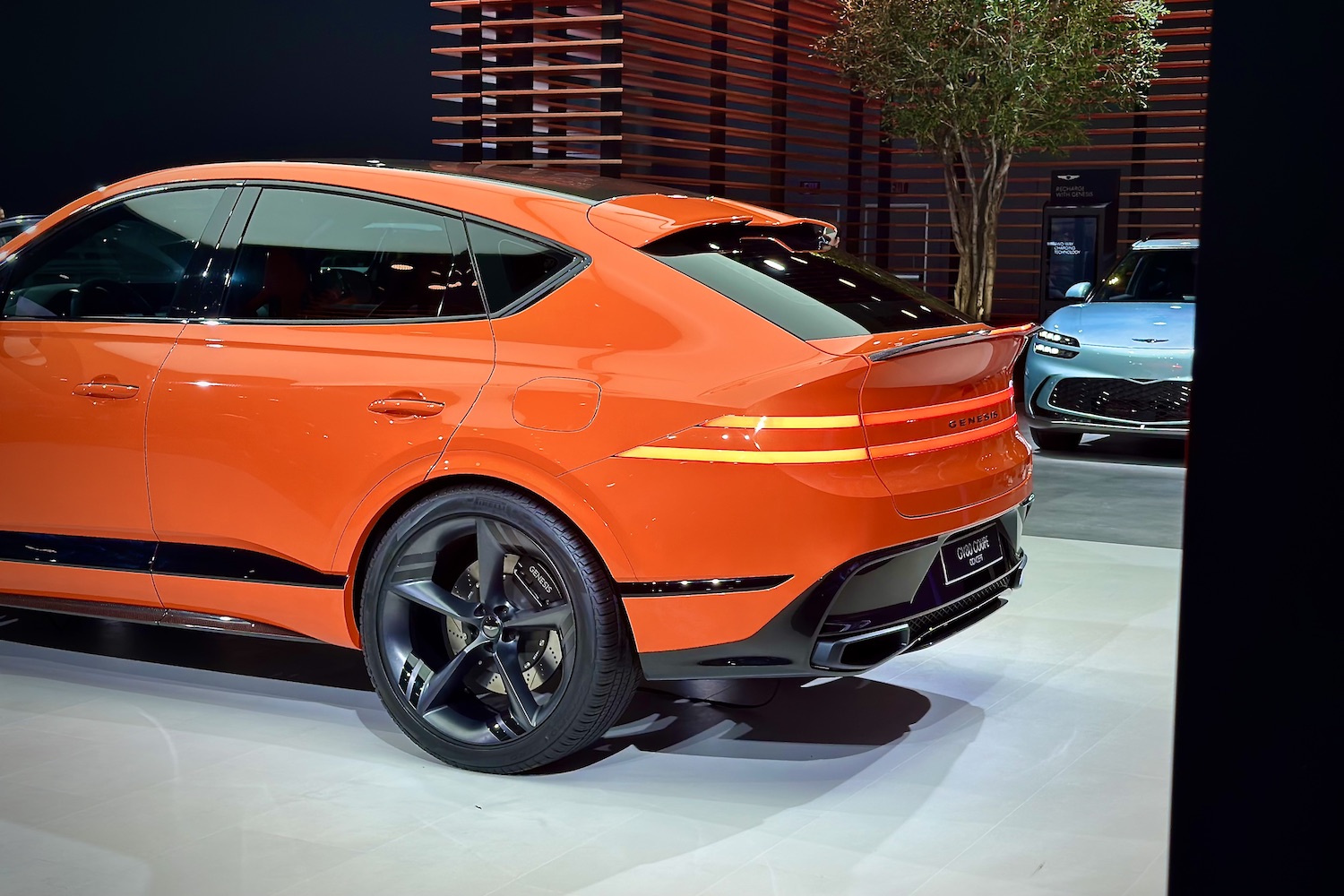 The GV80 Coupe is a different SUV for the brand. While the automaker has sporty trims and engines, it really hasn't tried to compete with BMW and Porsche on the performance front. From a design standpoint, the GV80 Coupe does exactly that.
Based on the midsize GV80 SUV, the GV80 Coupe arrives with a sweeping rear roofline, a prominent ducktail rear spoiler, and a carbon-fiber roof. The SUV is also wearing massive 23-inch wheels, along with cross-drilled and slotted brake rotors. And how can we ignore the bright orange paint job?
From the outside, the GV80 Coupe certainly looks like a performance SUV, but the interior is somehow even sportier. There's plenty of Alcantara scattered throughout the cabin and four heavily bolstered carbon fiber bucket seats. Each of the seats have a hand pump for passengers to inflate the bolsters to ensure they have the right amount of hug. There's also an orange theme that matches the exterior design. Some heavy-duty chassis bracing appears to take up most of the space in the cargo area.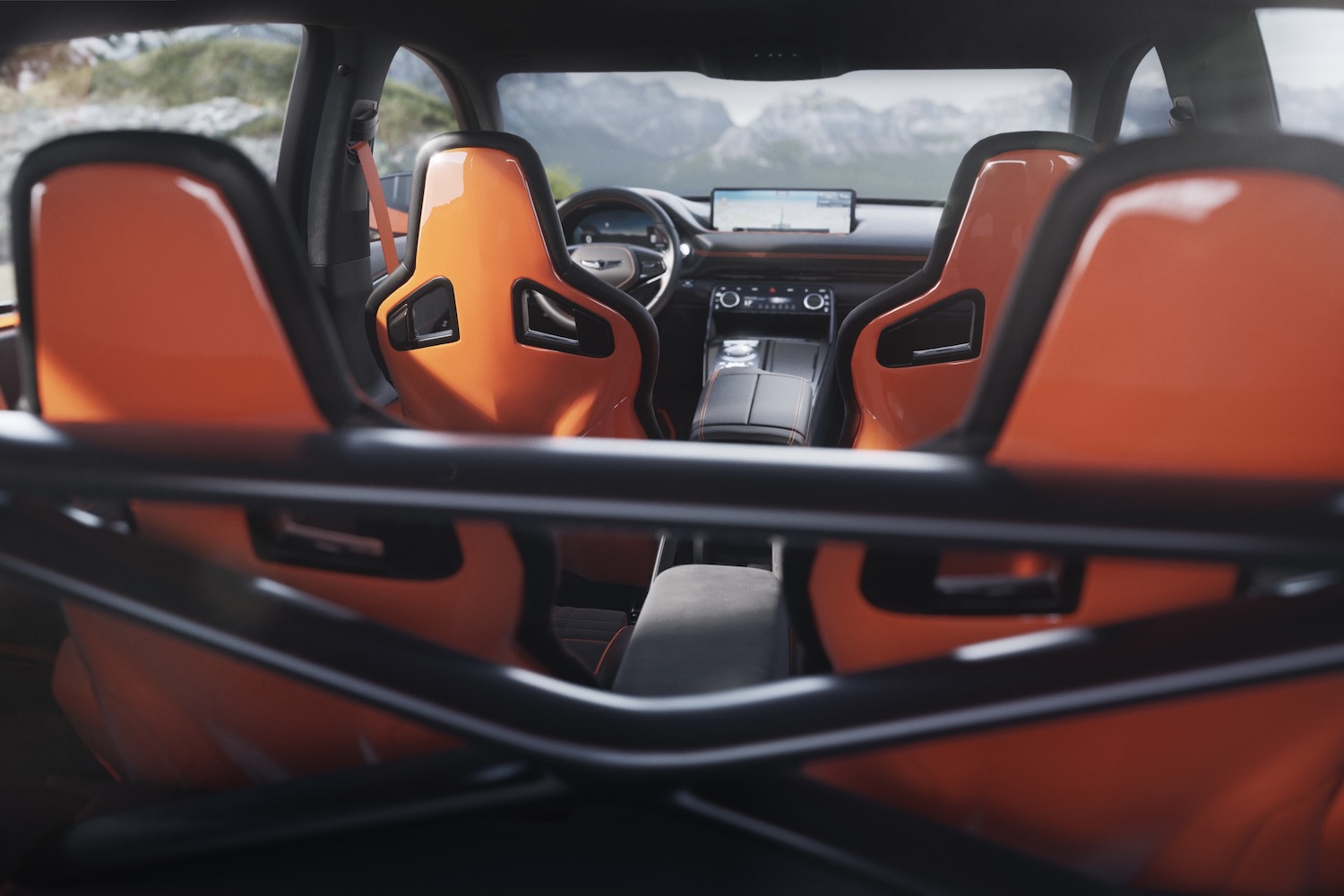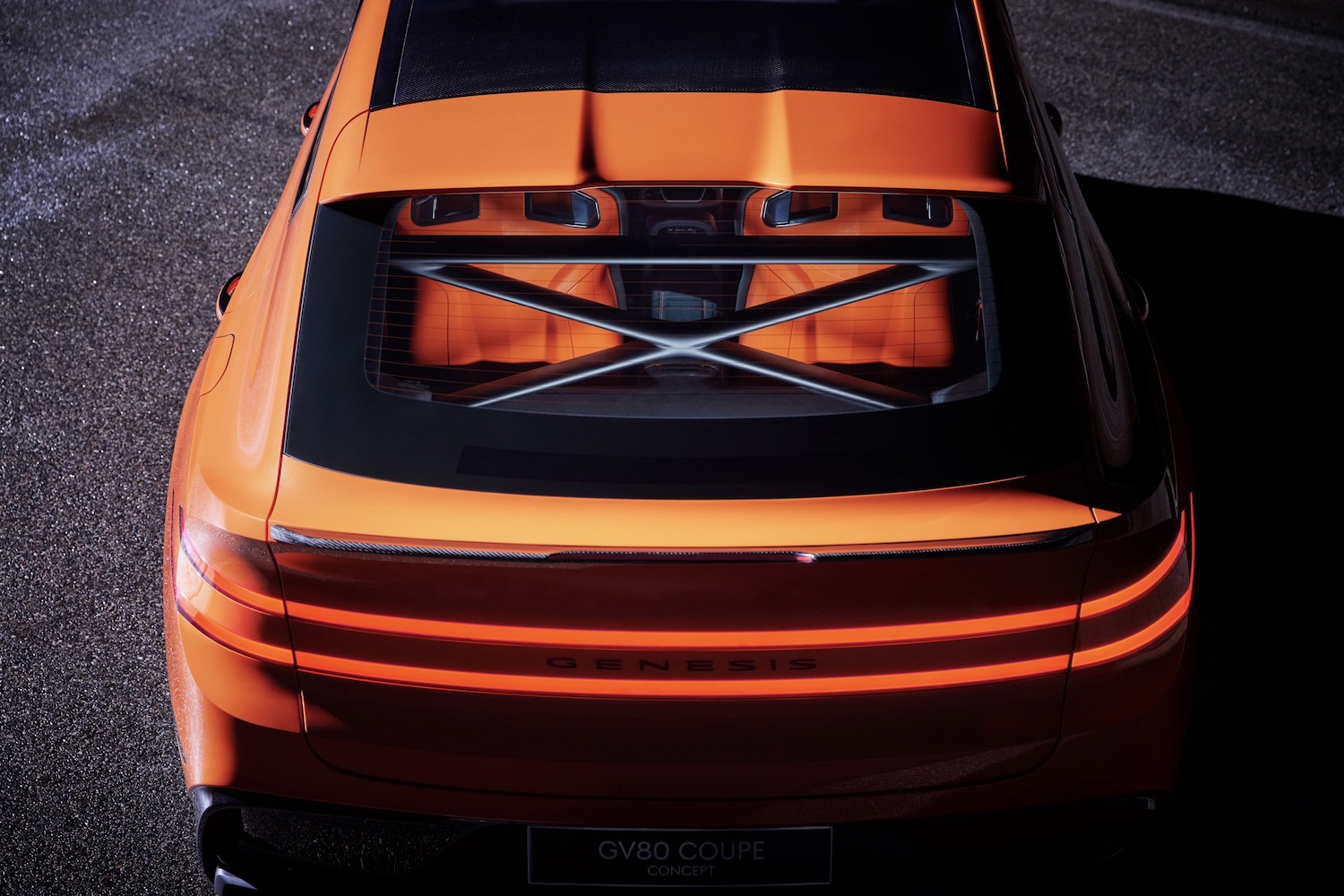 While Genesis was happy to show off the GV80 Coupe's design in a Genesis-first-look teaser at the NY Auto Show and confirm that the SUV will go into production, it wouldn't talk about the SUV's engine. We suspect the SUV will come with the GV80's twin-turbocharged 3.5-liter V6 engine and pass over the base turbo 2.5-liter four-cylinder engine. The V6 is rated at 375 horsepower. With an eye on performance, the GV80 Coupe could even come with a more powerful engine.
Pictures don't do the GV80 Coupe justice. Even if you're the kind of person that thinks coupe-inspired SUVs are some of the dumbest cars on sale – us included – there's no denying the allure that the GV80 Coupe has. If Genesis keeps the production version of the SUV close to the concept, we could see the GV80 Coupe being just as popular as the BMW X6 in no time.
Editors' Recommendations