One of the first toys I remember playing with as a child was a Tonka dump truck. Its massive yellow body, huge wheels, and tiltable rear bed brought hours of fun in the dirt – at least from what I remember. As I got older, Hot Wheels became my cars of choice. They were cooler and more realistic. So, the Tonka truck was passed along to someone else.
It's kind of sad when you think about it. A lot of young boys and girls play with Tonka trucks as a way of getting into the world of cars. But for whatever reason, the majority of kids grow out of Tonkas and move into more mainstream automotive toys as they grow into adulthood. It's not until adulthood that a select few become construction workers and get to play with commercial-sized Volvos and Cats.
Related Guides
For all the adults out there that regret not being able to play with construction vehicles like they used to dream about as children, the 2020 Ford F-250 Tremor is the pickup for you. Immensely capable, insanely massive, and hilariously expensive, driving the F-250 Tremor on public roads is a one-of-a-kind experience that's sure to bring out the inner child that's been itching to get out.
Design & Interior
When Ford introduced the Tremor package for its Super Duty line of pickups, the automaker claimed it was in response to research that showed 70% of buyers spent roughly $2,000 to $10,000 on customizing their trucks. Within the first six months of ownership, 15% of F-250 and F-350 buyers bought more capable off-road tires and wheels. Some owners even spent money on upgrading the trucks' suspension.
Looking at the data, Ford decided it was best to offer most of these upgrades as part of a new package, while retaining the F-250 and F-350's payload and towing capacity ratings. The Tremor package was born out of Ford's desire to divert consumers from looking elsewhere to customize their trucks. Upgrades with the Tremor package include a locking rear differential, a special stabilizer bar, and twin-tube dampers. Other, more obvious changes that are hard to miss include 35-inch tires, 10.8 inches of ground clearance, skid plates, a more aggressive front fascia, and upgraded off-road running boards.
The result is a larger, more imposing F-250. As if that was even possible. Because of the wheels and suspension lift, the F-250 Tremor looks like it's ready for a rugged adventure. There's a hint of Tonka toy truck mania, too, because things shouldn't be this big. With a cityscape as a backdrop, this thing looks hilarious.
Interestingly, Ford isn't shouting about how this is a "Tremor." There are only two Tremor decals on the truck, both of which are located in front of the taillights. It's odd. You'd expect Ford to go wild with Tremor badges and decals on something this ludicrous, but, oddly, there's been some restraint.
The interior of the F-250 Tremor is another story. It's old, unappealing, and overly utilitarian. The heavy-duty plastics don't match the pickup's price tag, but they don't feel out of place, since this is a heavy-duty truck that's meant to get dirty and tow massive amounts of cargo. Additionally, its mammoth size results in an impressive amount of interior space. In the back, three passengers can easily sit side by side and get 43.6 inches of legroom to stretch out. That's luxury sedan levels of room.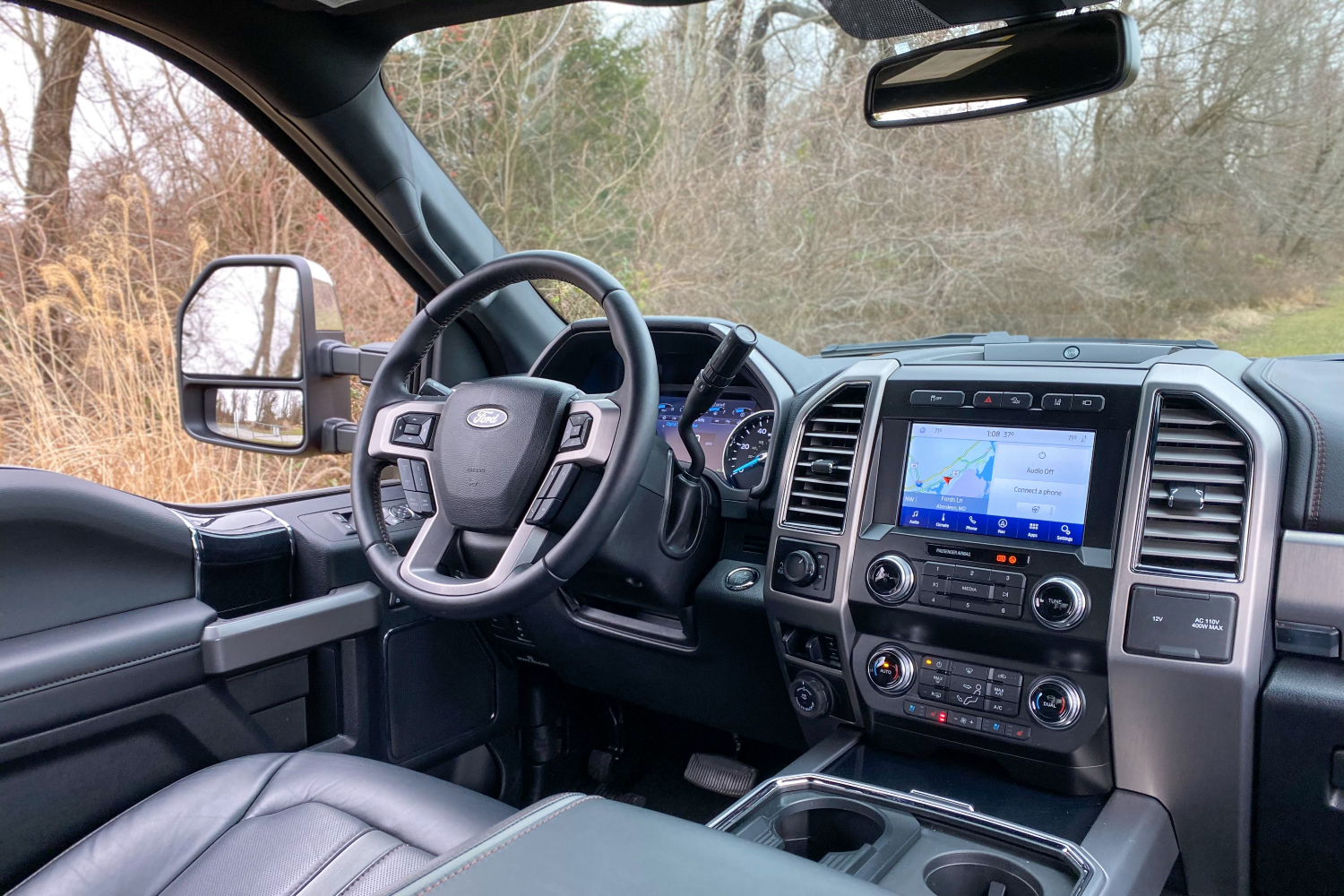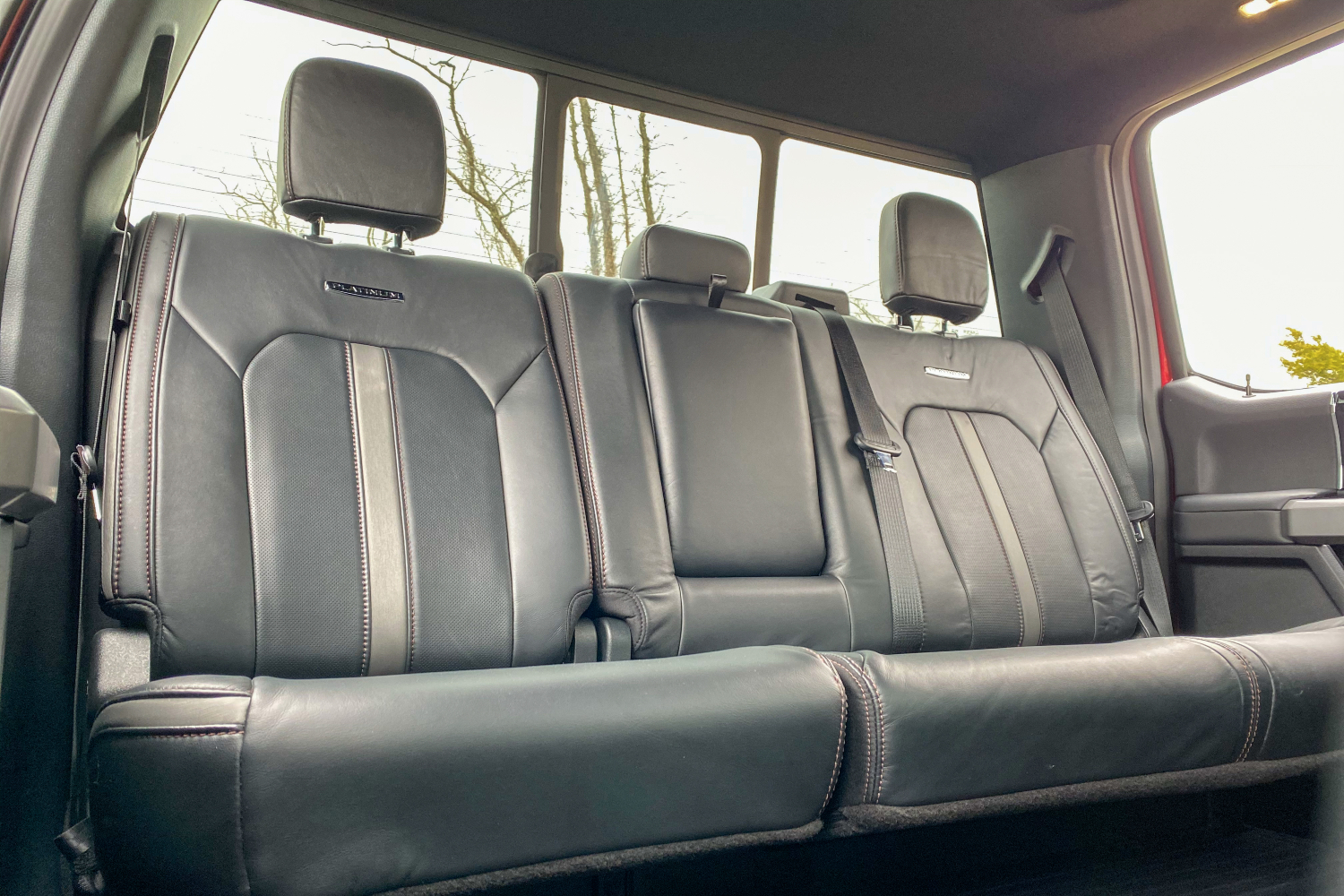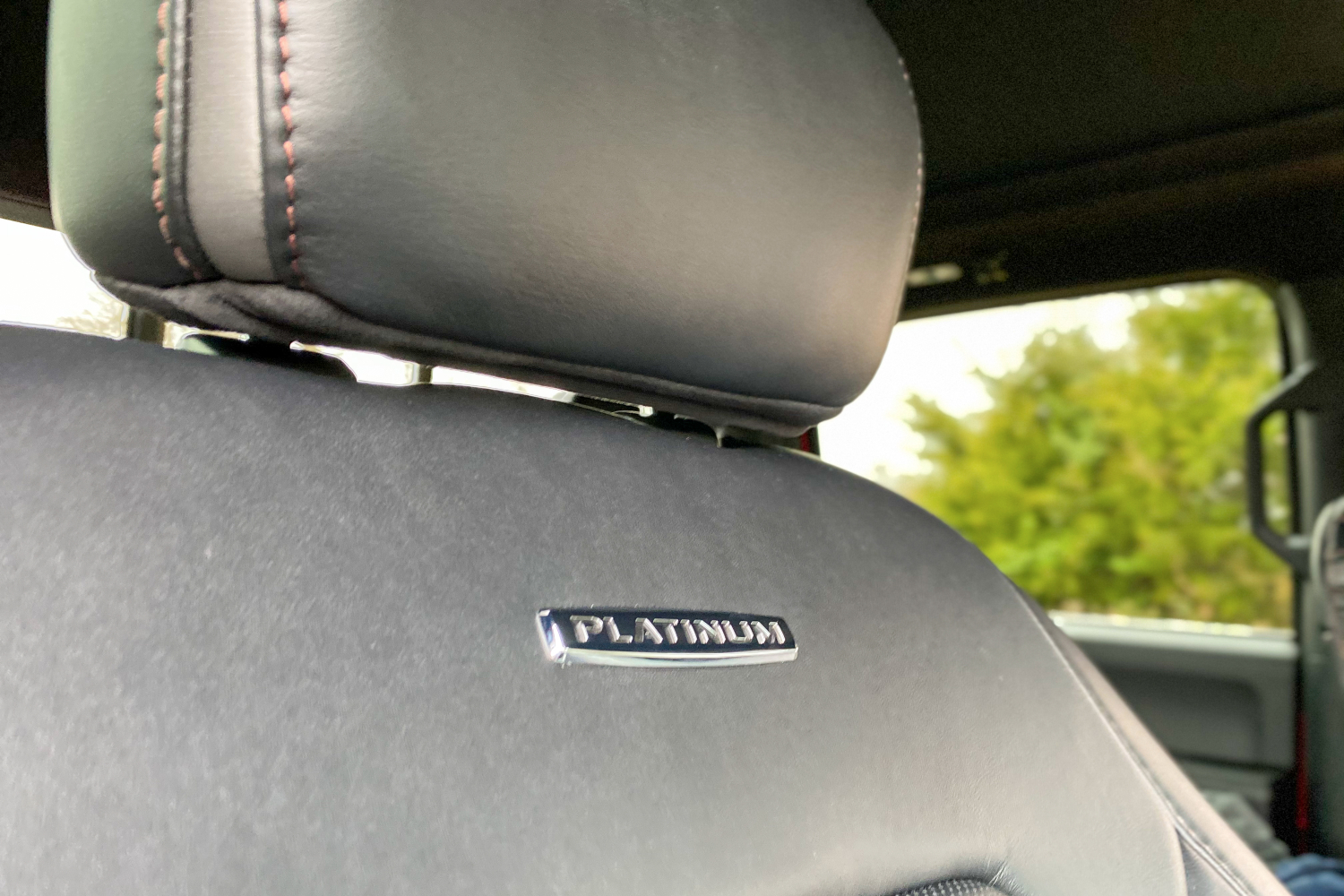 Driving Experience
Size dominates the driving experience with the F-250 Tremor. At roughly 20 feet long and seven feet tall, it's hard to miss the pickup truck. On public roads, this takes up every inch of available space, which makes it a unique driving experience. People see this truck and naturally gravitate out of the way. Who can blame them?
Other than its size, which is hard to get used to, the F-250 Tremor is far more comfortable than you'd imagine. On dirt trails and pothole-ridden holes, the ride is terrible. From the driver's seat, you can feel every wheel crash over the bump. At higher speeds and smoother surfaces, though, the enormous pickup is far more comfortable. Should you find yourself approaching a corner, the F-250 Tremor is more composed than its goliath size would imply, but you'll still want to err on the side of caution. Just so you won't scare other drivers on the road.
Ford offers three Earth-moving engines with the F-250, but the Tremor comes with the brand's new 7.3-liter V8 engine, which is internally called "Godzilla," as standard equipment. The engine produces a mighty 430 horsepower and 475 pound-feet of torque. The numbers aren't as impressive as the available turbodiesel 6.7-liter V8, but they're colossal for a naturally-aspirated engine. The sound and the way the engine makes its power is inspiring. The F-250 Tremor may weigh more than 7,000 pounds, but it feels like an unstoppable force on the road. A force with a massive grudge.
Finding a trail that's big enough for the F-250 Tremor is as difficult as maneuvering the behemoth around a city. My usual trail for off-road testing was far too small, causing me to go somewhere that wouldn't be difficult for something like a Subaru Outback. Of course, the F-250 Tremor had no problem and won't on anything other than truly inhospitable terrain. Let me just say, finding a trail, mountain, or volcano that would pose a problem for the F-250 Tremor is going to be difficult.
While off-roading is what the F-250 Tremor does well, it's still a capable towing machine. With the right engine, maximum towing capacity is rated at 18,100 pounds and payload capacity maxes out at 2,923 pounds. Beastly figures for a monstrous pickup.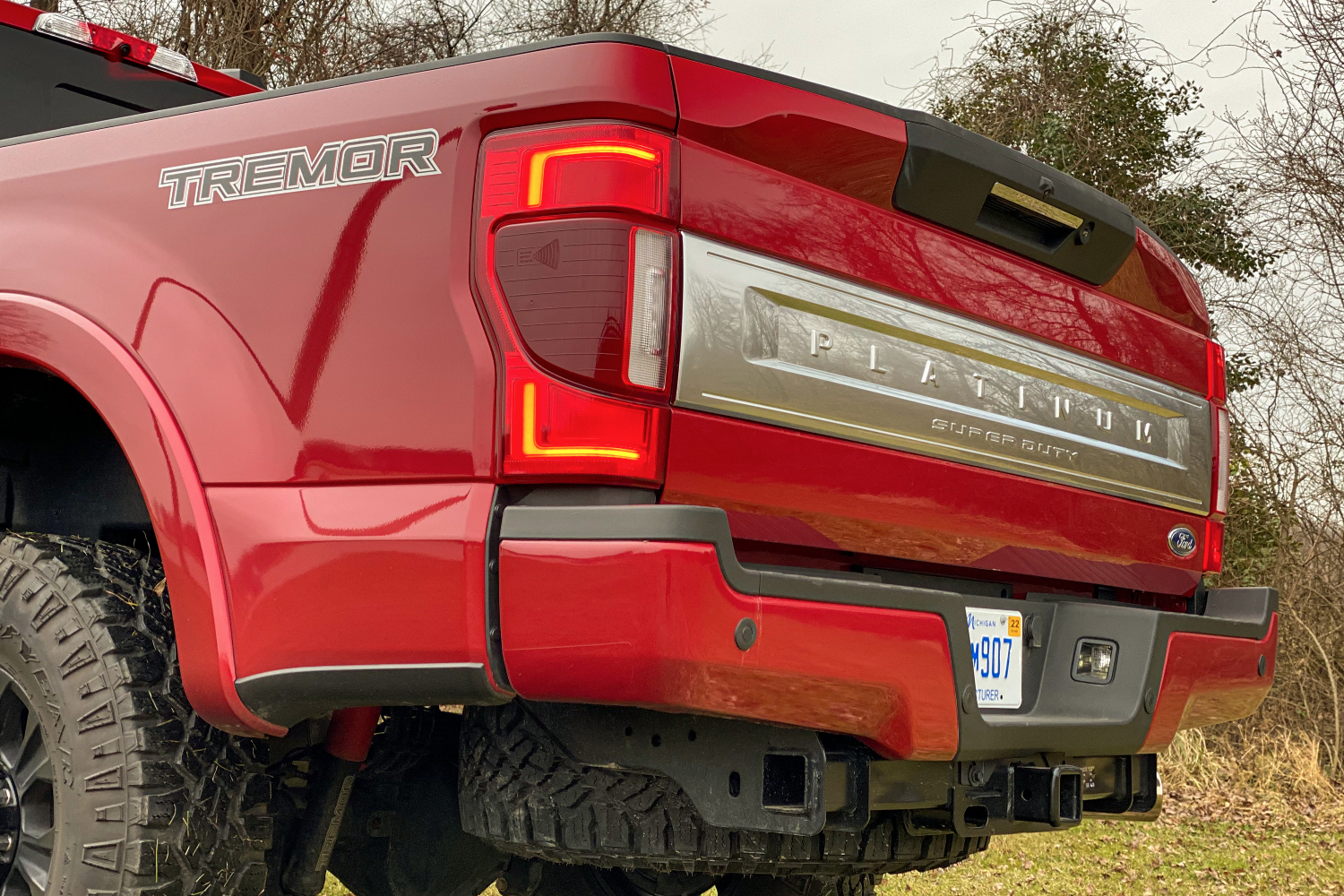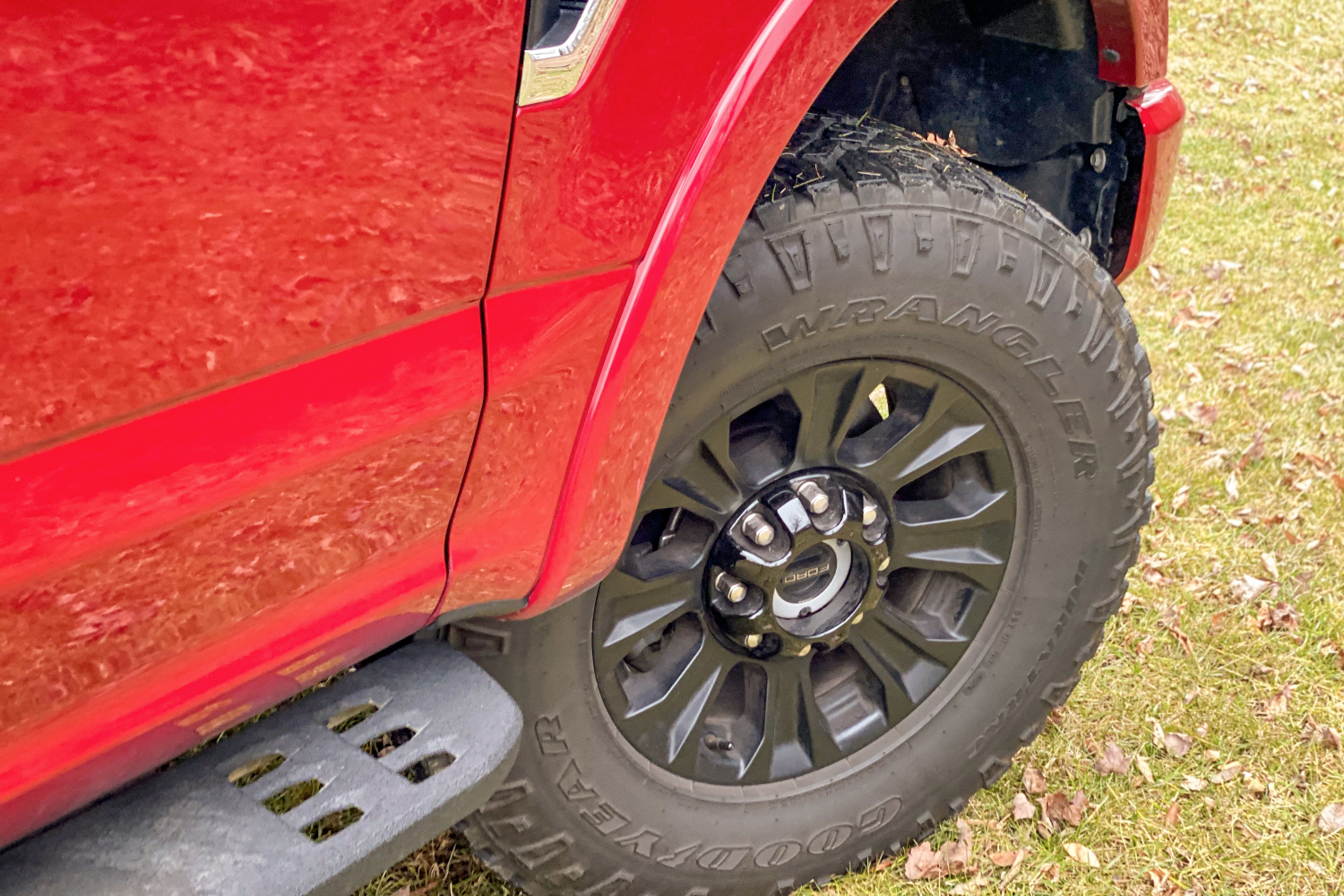 Should You Get One?
No. Not unless you live on a farm or next to a mountain where you can actually take something that's 20-feet long and 7-feet tall off-roading. Additionally, the tester that Ford let us drive cost north of $75,000. That's downright bonkers. If you've been looking for something that will put a grin on your face because it's ludicrous and makes you feel like a kid again, then by all means, this real-world Tonka truck is calling your name.
Editors' Recommendations