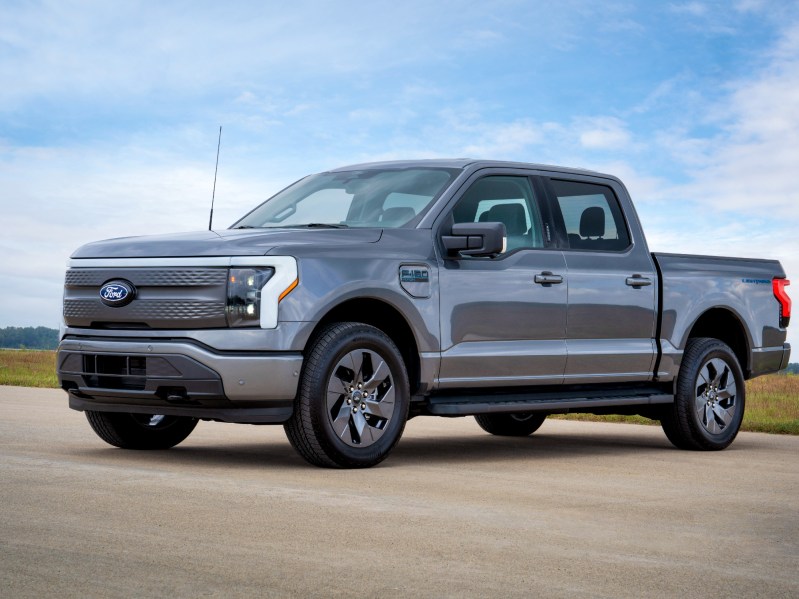 Ford Motor Company aims to make EV truck selection simpler and less costly with the 2024 F-150 Lightning Flash, a new sweet-spot model that starts at just under $70,000. Referring to the Lightning Flash as a "tech-forward model," Ford employs a standard automaker strategy of bundling existing options to create a new model.
All about the 2024 Ford F-150 Lightning Flash
The F-150 Lightning Flash is essentially an optioned-up Lighting XLT model. The upgraded tech in the F-150 Lightning Flash starts with an extended-range battery, which increases the e-truck's power and range. All F-150 Lightning models have two electric motors, one on each axle. The extended-range battery delivers up to 433 kilowatts of power for up to 580 horsepower and 775 foot-pounds of torque, with an EPA estimated 320 miles maximum range. These numbers are significant boosts from the standard battery's 337kW, 452 horsepower, 775 ft-lb of torque, and EPA estimated 240 miles range.
Additional standard tech features in the Lightning Flash include a 15.5-inch infotainment touchscreen display with swipe capability. Audio matters, especially without typical internal combustion engine noises, and the Flash bundle sports a B&O audio system with eight speakers and a subwoofer. The package includes push-button starting, a driver's side keyless entry pad, and a wireless charging pad.
The F-150 Lightning Flash model's upgrade bundle helps you make the most of the truck's back end. The power liftgate, tailgate step, and tailgate work surface all improve the owner's experience.
An F-150 Lightning with an extended-range battery is rated to tow up to 10,000 pounds. To make the most of that pulling capability, the Lightning Flash employs Ford's Tow Technology Package with upgraded trailer backup assistance, a trailer brake controller, a smart hitch, onboard scales, a smart trailer tow connection, and trailer reverse guidance. If you've ever endured an overly amused audience watching you repeatedly attempt to back a trailer to a parking spot or boat launch, the array of smart towing tech could soon be your favorite Lightning Flash feature.
Lightning Flash owners will be eligible to try Ford's BlueCruise version 1.2 hands-free driver assistance package for no charge for 90 days after they buy the truck. After 90 days, BlueCruise 1.2 will be available with annual or monthly purchase plans. The BlueCruise bundle includes hands-free lane changing when you tap a turn signal and in-lane repositioning to move sideways a bit from close traffic in an adjacent lane.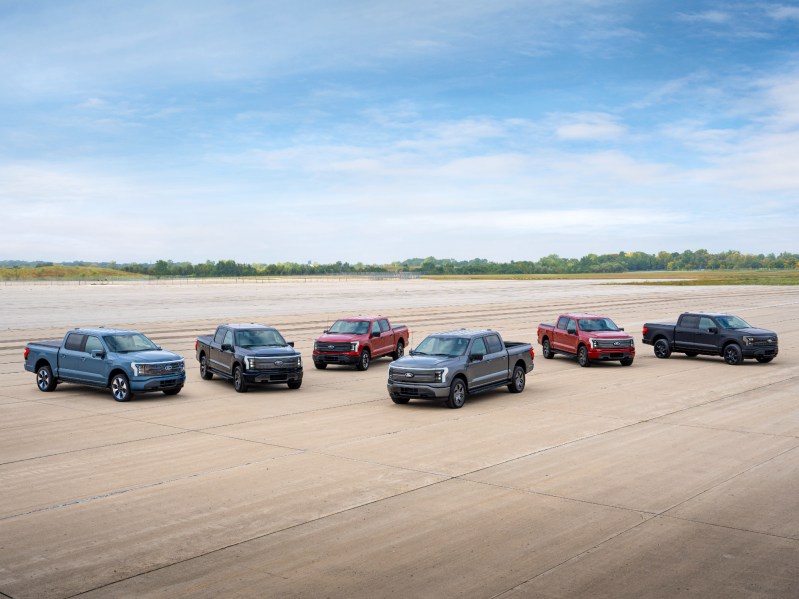 The 2024 F-150 Lightning Flash incorporates functional, comfort, and convenience features most buyers will likely want. The Lightning Flash's $69,995 starting price makes it a tough call to describe as a bargain, but full-size pickups not used for work stopped being value buys decades ago. Tax credits may help qualifying buyers, but the Lightning Flash remains a significant expense. Two 2024 F-150 models with lower starting prices are the F-150 Pro ($49,995) and the F-150 Lightning XLT ($57,495). The three pricier models are the Lightning Lariat ($77,495), Lightning Platinum ($89,995), and the top-of-the-line Lightning Platinum Black ($97,995).
Editors' Recommendations