Cars aren't nearly as popular as they once were. The majority of consumers would rather spend their money on an SUV, which offers more ground clearance, a taller driving position, more interior space, and more safety in the case of an accident. Here's the thing, cars are still great. And with consumers moving toward SUVs, automakers have had to make their cars even better.
Nowadays, you'll find cars with nearly every bell and whistle available as standard equipment. Plus, modern cars offer spirited handling that can't be matched by SUVs until you get into the really expensive stuff. For consumers willing to look at sedans, sports cars, and hatchbacks, there's more to like in the class than ever before. We've compiled a list of our favorite cars in popular segments to help you find an option that's right for you.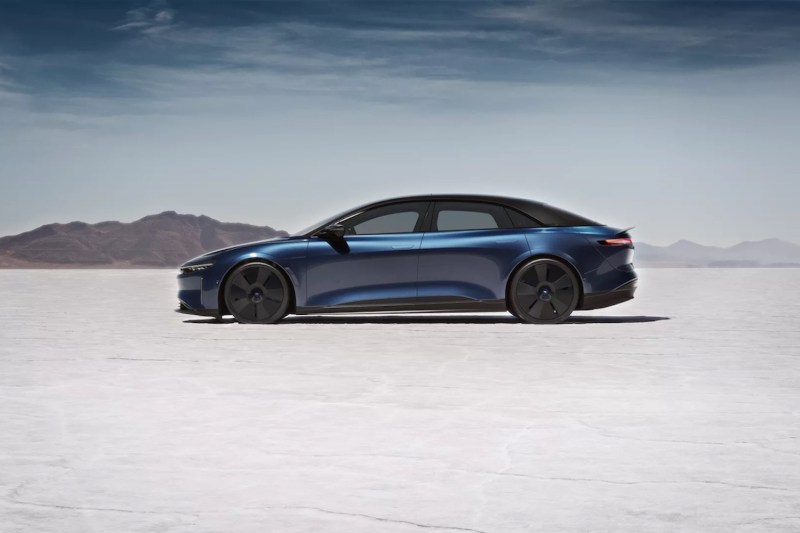 Best Electric Car: Lucid Air
For years, Tesla went unchallenged in the all-electric segment. Between the Tesla Model 3 and Model S, the automaker had the compact and large segments covered. With up to 405 miles of range, Tesla was far ahead of any other competitor in the class by a wide margin and used to even boast about the Model S sedan's ability to get to 60 mph in just 1.99 seconds and its 1,020-horsepower rating. Tesla sat at Mount Olympus a little too long, as a little startup brand called Lucid came out of nowhere and drop-kicked Tesla off its pedestal.
The Lucid Air is an impressive feat of engineering. Opt for the Grand Touring trim and you'll get 516 miles of range. Everyone thought Tesla had created a mark that wouldn't be surpassed for years with its 405-mile rating, but Lucid absolutely demolished that figure with its official rating.
Beyond having the longest range of any electric vehicle on sale, the Air is also one of the most powerful and quickest ones on sale. Lucid introduced a new Sapphire model with 1,200 horsepower and a zero-to-60-mph time that's less than two seconds. These figures mean it will outpower the Model S and, when final figures have been released, outaccelerate the Tesla, too.
Automakers continue to introduce EVs at an alarming rate. The EVs are accompanied by cutting-edge tech features and features that seem preposterous. The Air doesn't feel like a gimmick. It's state of the art, and the fact that it's Lucid's first vehicle ever makes it all the more impressive.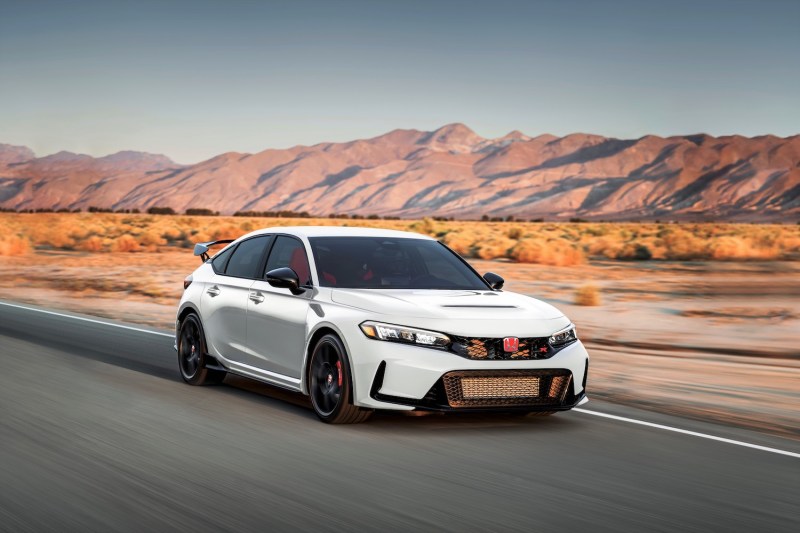 Best Compact Car: Honda Civic
The Honda Civic has been the benchmark for the compact class for decades. It manages to do everything well at a price that will appeal to everyone. The redesigned Civic raises the bar, helping drivers that make the rational choice to purchase this model feel like geniuses.
One of the best things about the Civic is its wide range of available trims. There's a hatchback and a sedan body style, then the Civic is available with a modest 2.0-liter four-cylinder or a turbo 1.5-liter four-cylinder. Both engines sip fuel, making the Civic a great choice for commuters. If you choose the hatchback model, you can even get a six-speed manual with the base engine. There aren't many non-performance vehicles with manuals these days, so Honda should be commended for keeping it around.
Unlike most compact cars, Honda offers two performance variants. There's the Civic Si, which comes with a 200-horsepower version of the turbo 1.5-liter engine. Its crisp-shifting gearbox and flickable handling make it a great daily driver for people that want to have some fun on the weekends. Then, there's the Civic Type R. It's fully redesigned for 2023 and now has 315 horsepower. It has enough grip to scare passengers, can get to 60 mph in less than 5 seconds, set new lap records at the track, and is surprisingly easy to live with. Talk about a rounded lineup.
For such an affordable vehicle, getting something that looks this good, is this spacious, and is this reasonably priced is unheard of in the modern era.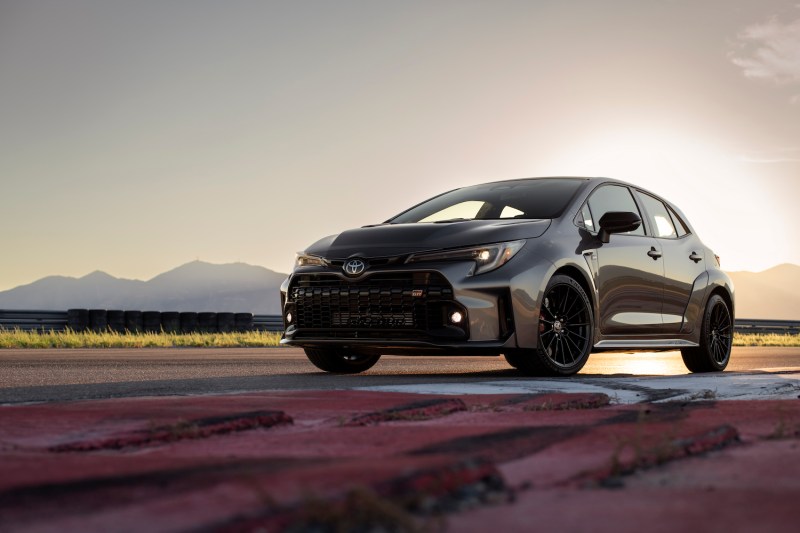 Best Hot Hatchback: Toyota GR Corolla
2023 is going to be an epic year for hot hatchbacks. After seeing Toyota introduce the GR Yaris, we couldn't help but feel snubbed. No, the GR Yaris probably wouldn't have sold well in the U.S., as we're obsessed with SUVs, but we felt like we deserved something just as special. Enter the GR Corolla, a hot hatch born from rallying.
Toyota let Gazoo Racing, its high-performance sub-brand, loose on the Corolla hatchback and the GR Corolla is the result. The GR Corolla shares the same turbo 1.6-liter three-cylinder engine as the GR Yaris, but it's been boosted to 300 horsepower. The engine is only available with a six-speed manual transmission and a customizable all-wheel-drive system is also on hand. The hot hatch may be inspired by rallying, but its tenacious cornering grip and high-tech all-wheel-drive system make it a serious track weapon.
The GR Corolla goes like hell, but one of our favorite things about the hatchback is that it looks like it wants to kill you. Flared fenders, an enormous front air intake, three exhaust outlets, and vents in all the right places make the GR Corolla look like a bonafide rally car. All the hatchback is missing is a livery.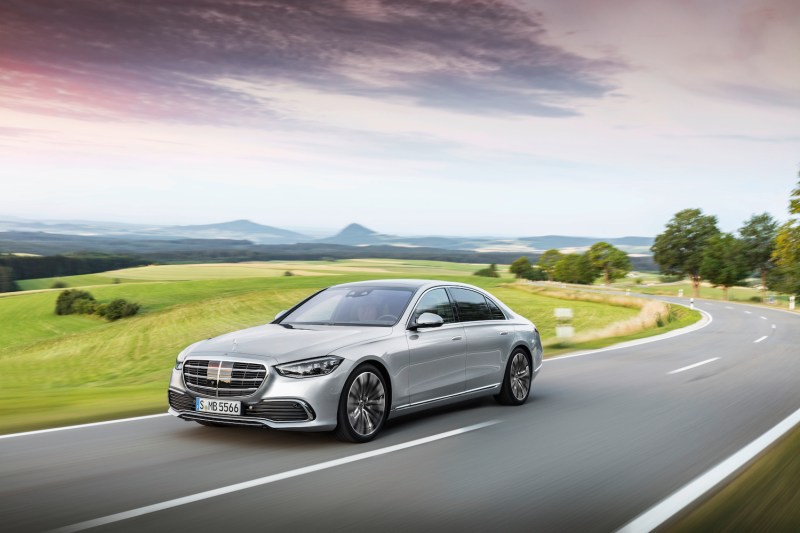 Best Large Luxury Sedan: Mercedes-Benz S-Class
No other vehicle epitomizes what it means to be a luxury vehicle like the Mercedes-Benz S-Class. This isn't a new thing. The S-Class has been the definition of a luxury car for decades. From offering cutting-edge tech features, a plush ride, and design elements that help it spoil passengers, few cars can match the S-Class when it comes to luxury.
The S-Class looks like the epitome of a luxury vehicle. Its stately design accents the fact that it's over 17 feet long. The sedan's immense size correlates to an incredibly spacious interior, especially for passengers in the back. The people sitting back there get 43.8 inches of legroom, which is more than some midsize SUVs.
In addition to being downright enormous, the S-Class is available with features that make the car more enjoyable to sit in than a Lovesac sofa. The Executive Line comes with power outboard rear seats with a memory setting, quad-zone automatic climate control, a rear wireless charging pad, rear massaging seats, rear neck heating, a rear tablet, and rear-seat airbags.
Mercedes doesn't have an AMG S-Class yet, but it's not like most people will want more performance from the sedan's engines. The standard turbo 3.0-liter six-cylinder engine with a mild-hybrid system makes 429 horsepower. For more power, there's a twin-turbo 4.0-liter V8 with a mild-hybrid system that produces 496 horsepower. Standard air suspension results in one of the cushiest rides on the market, while the available E-Active Body Control actually leans the car into a corner.
Sublime, stupendous, unequal, the S-Class is automotive royalty.
Best Sports Sedan: Cadillac CT5-V
The industry is ripe with sports sedans, but none can claim what the Cadillac CT5-V Blackwing has. The sedan is 'Murica at its finest with a supercharged 6.2-liter V8 engine that's pumping out a heart-stopping 668 horsepower. The engine itself is special enough to make the CT5-V Blackwing worthy of an award, but what really sets the Cadillac apart is the availability of a six-speed manual. That's right. This all-American heavyweight is the only car in its class and one of the few sedans left in the world to be offered with a V8 and a manual gearbox.
Acceleration from the V8 is absurd, being able to row through the gears with your right hand and left foot is marvelous, and the way the CT5-V Blackwing handles is remarkable. For such a large car, the CT5-V Blackwing handles with poise and quick reflexes. Unlike other cars in the class that offer numb driving dynamics or try to hide the road from the driver, the Cadillac does the exact opposite by pairing the machine with the driver.
While the CT5-V Blackwing likes to be hustled around corners and pushed in a straight line, it can also serve as a fine family car when not in a rush. Or if you're the no-kids type of family, it's great for a spontaneous getaway trip. It's too bad the CT5-V Blackwing is only around for such a short time, because it's an incredible machine that shows America knows what it's doing.

Best Sports Car: Toyota GR86/Subaru BRZ
Sports cars are rapidly disappearing from the planet at a rate that's equal to the Javan Rhinos. In a situation that doesn't help the cause, sports cars are ridiculously expensive and far out of reach for most people. Thankfully, Toyota and Subaru dove deeper into their partnership to introduce redesigned versions of their affordable sports cars. The Toyota GR86 and Subaru BRZ return for a second time around, but better than before.
The big news for the new sports cars is that they finally come with more powerful engines. Both come with a 2.4-liter four-cylinder engine that makes 228 horsepower. The result is something that won't lose a drag race to a Toyota Prius anymore. While the engine results in a sports car that doesn't feel like it's down on power anymore, the brands have also made changes to the cars' suspension and chassis so that they're sharper to drive. The result is two sports cars that feel pure to drive.
Surprisingly, the GR86 and BRZ feel different to drive. One is more tail-happy than the other – we won't ruin things by telling you which one enjoys being thrashed more because that ruins the point of having to explore some things on your own. The different driving dynamics of the sports cars mean that they'll appeal to different people.
It's a miracle that these two sports cars are as affordable as they are or that they even exist now. You can get faster sports cars, ones that are quicker around a track, and ones that will net you more followers on Instagram. But as far as driver enjoyment goes, these two are in a different league.
Editors' Recommendations