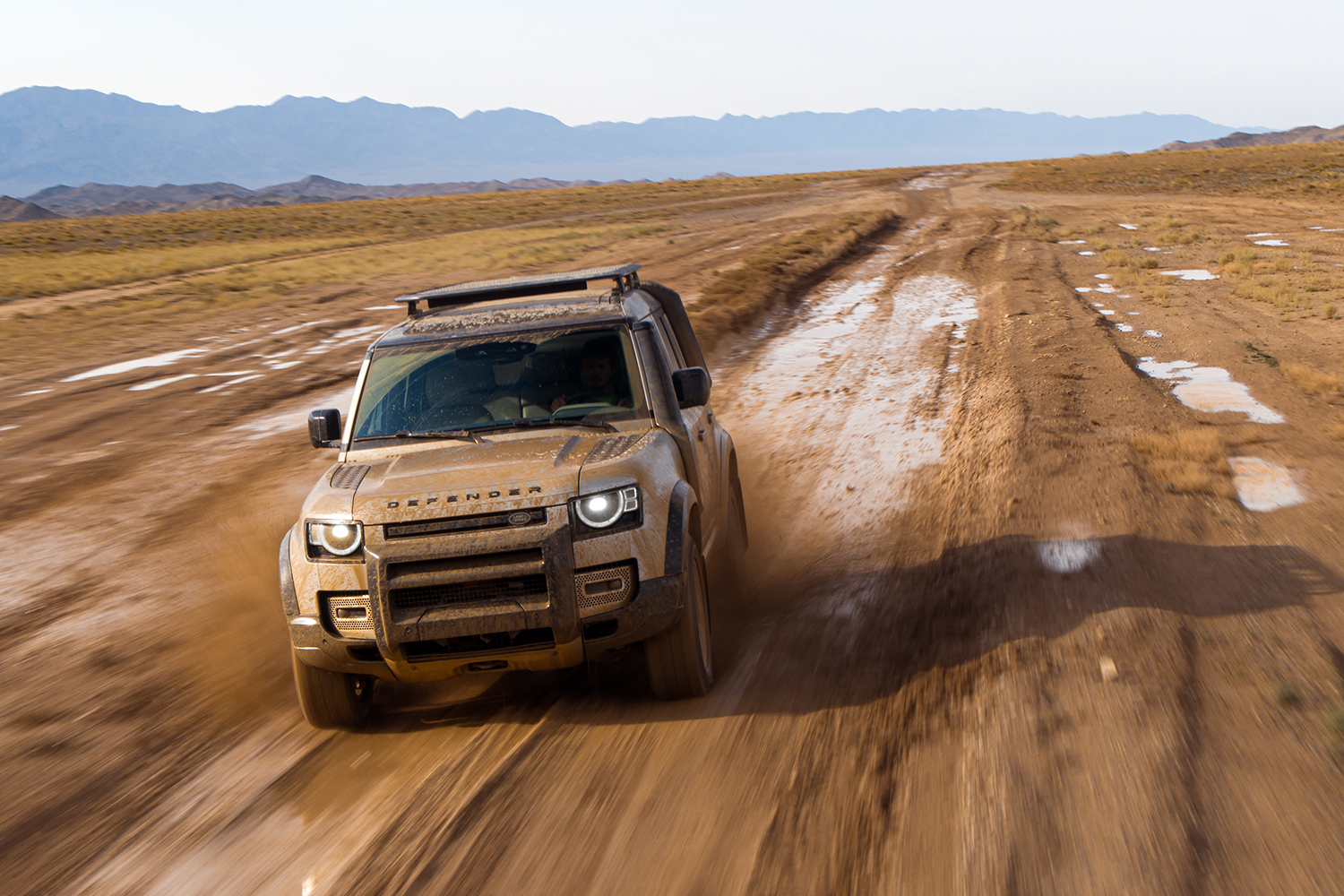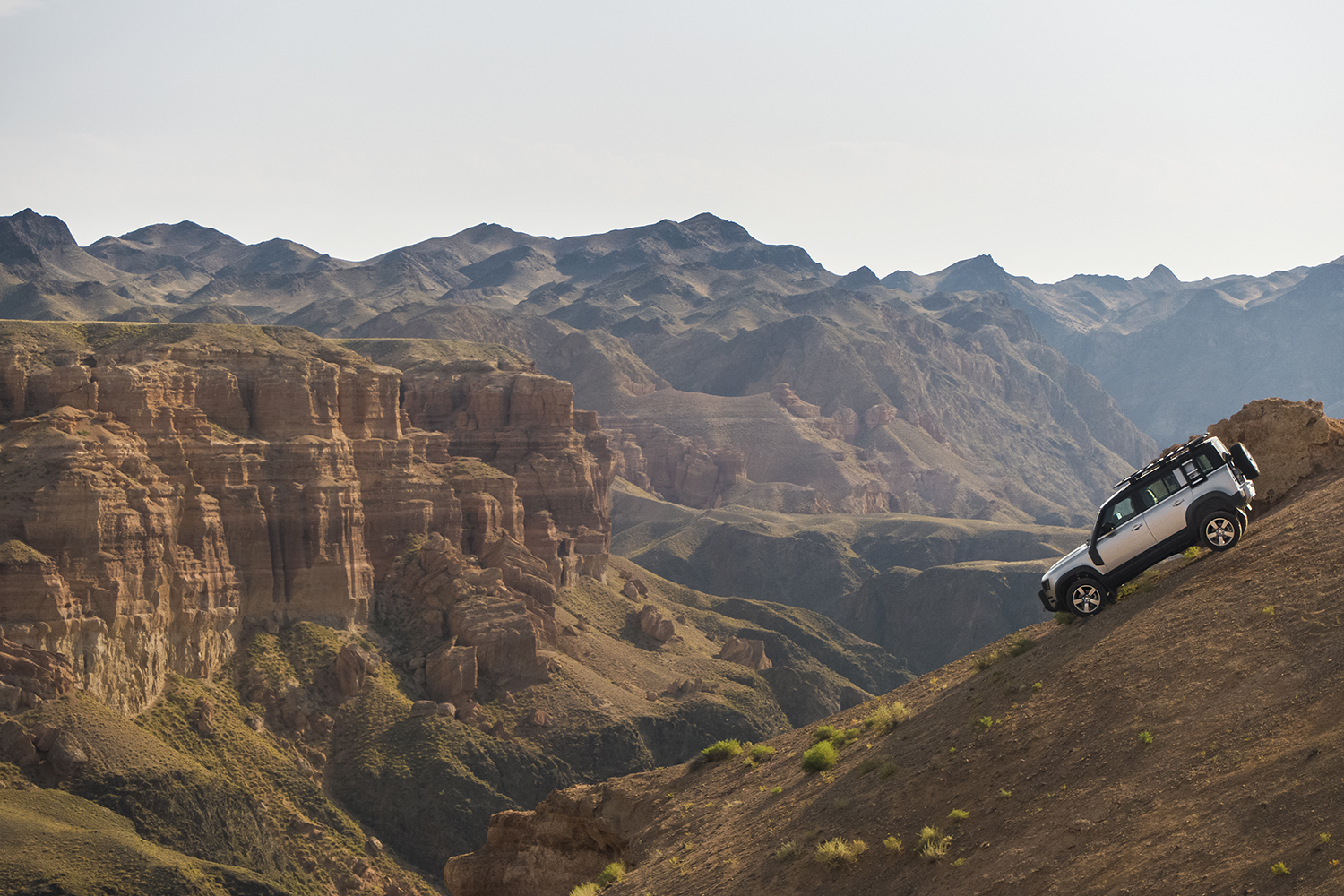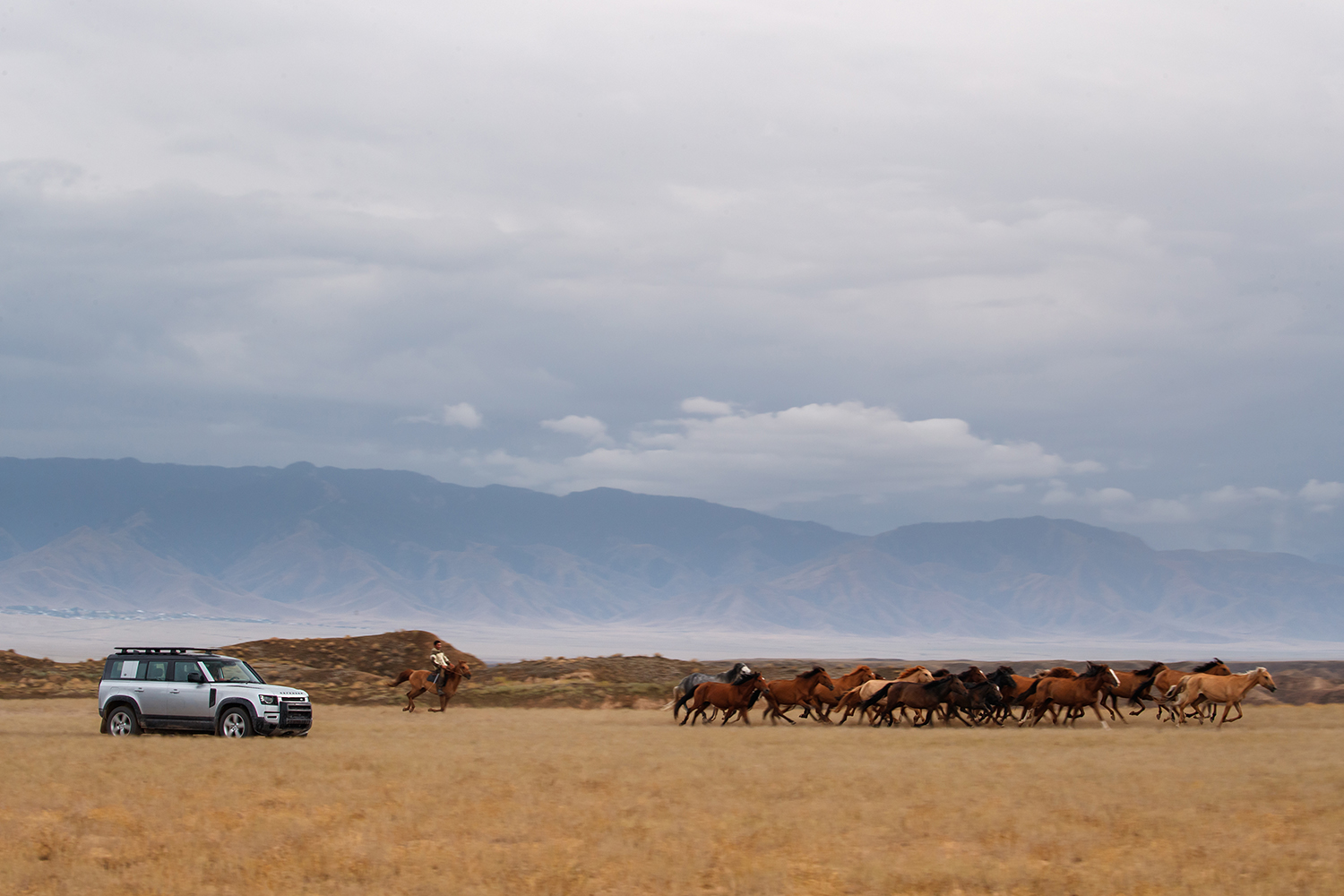 The Land Rover Defender is the most iconic 4×4. Since 1997, we Americans have drooled helplessly as the British automaker that rolled out the coveted off-roader on shores across the pond. Then, in 2016, the Land Rover halted all production of the Defender. Finally, after a four-year hiatus, the company is bringing the Defender back to the market — and to the United States.
Since the news broke in early 2019, little was actually known about the 2020 Land Rover Defender other than it would be the first true redesign since the vehicle's debut in the 1980s. Seven decades of Land Rover building on its own legacy has led to this moment — and it's every bit as awesome as we anticipated.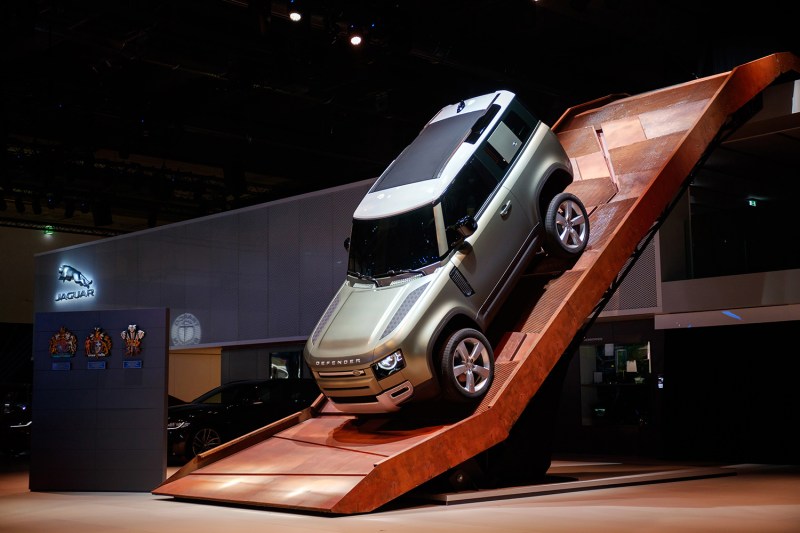 Land Rover revealed the 2020 Defender at the Frankfurt Motor Show in Germany on September 10, 2019. The silhouette is familiar — hello, exterior-mounted rear wheel— but the new off-roader boasts some serious style tweaks. On the road, nobody would doubt that this is indeed a Defender, but they may be surprised by the 2020 model's contemporary sensibilities.
"This is our vision of a modern Defender," said Gerry McGovern, Chief Design Officer of Land Rover, in a press release. "The clean body side contrasts dramatically against the sheer verticality of its front and particularly its rear to create a reassuringly purposeful stance. The overall impression is of an elemental design, yet this clean reductive approach is underpinned by sophisticated surfacing of the highest quality."
"The new Defender is respectful of its past but is not harnessed by it."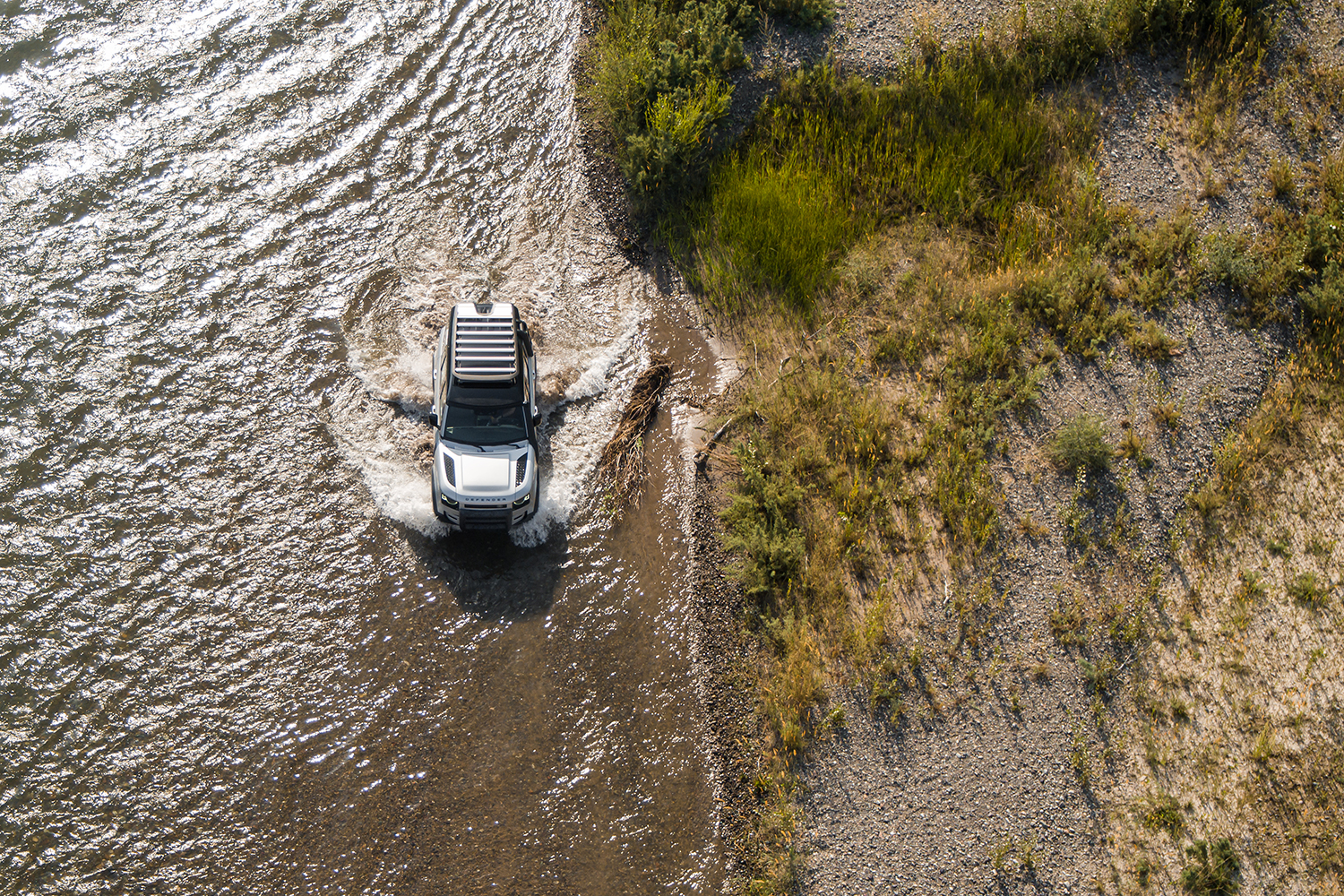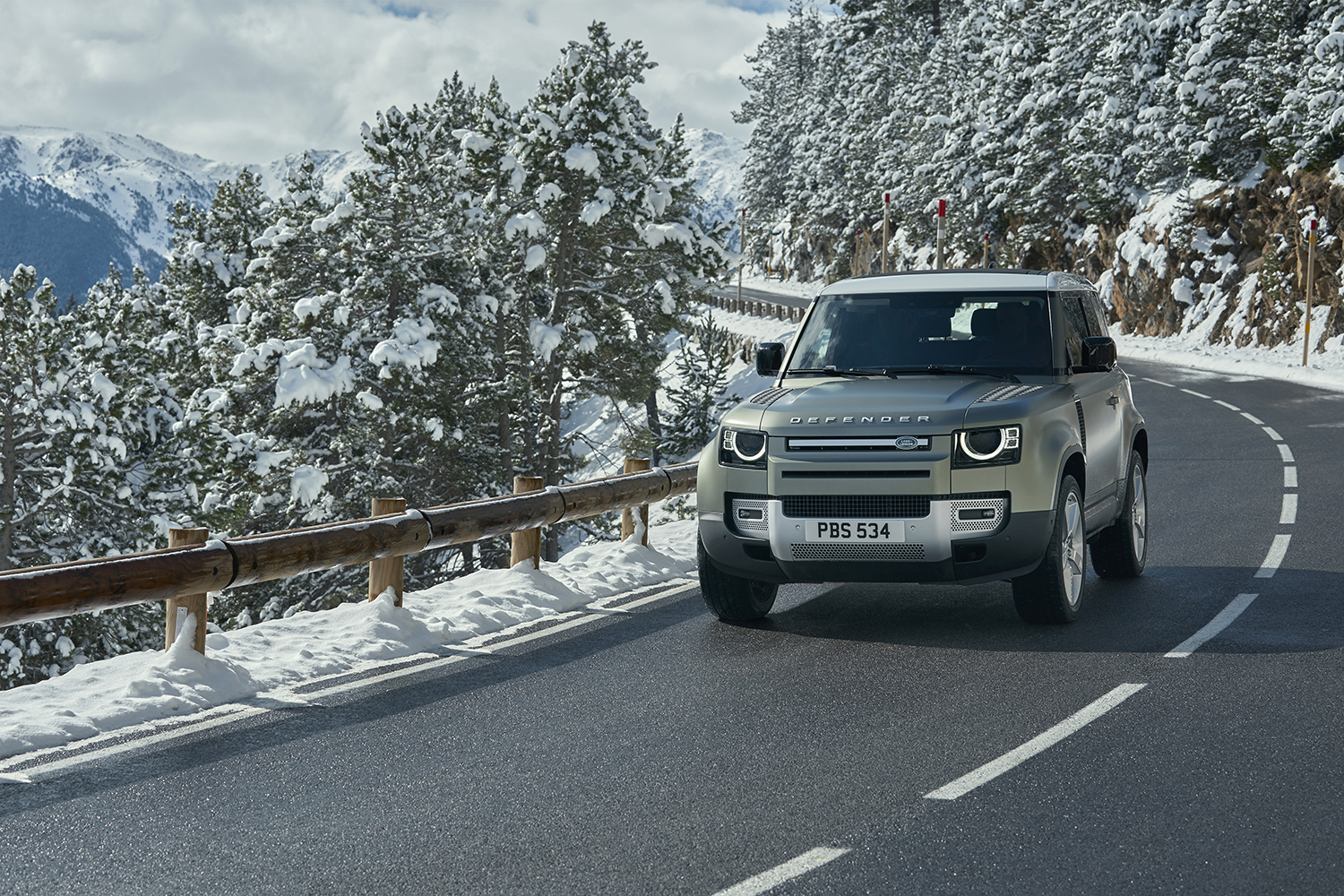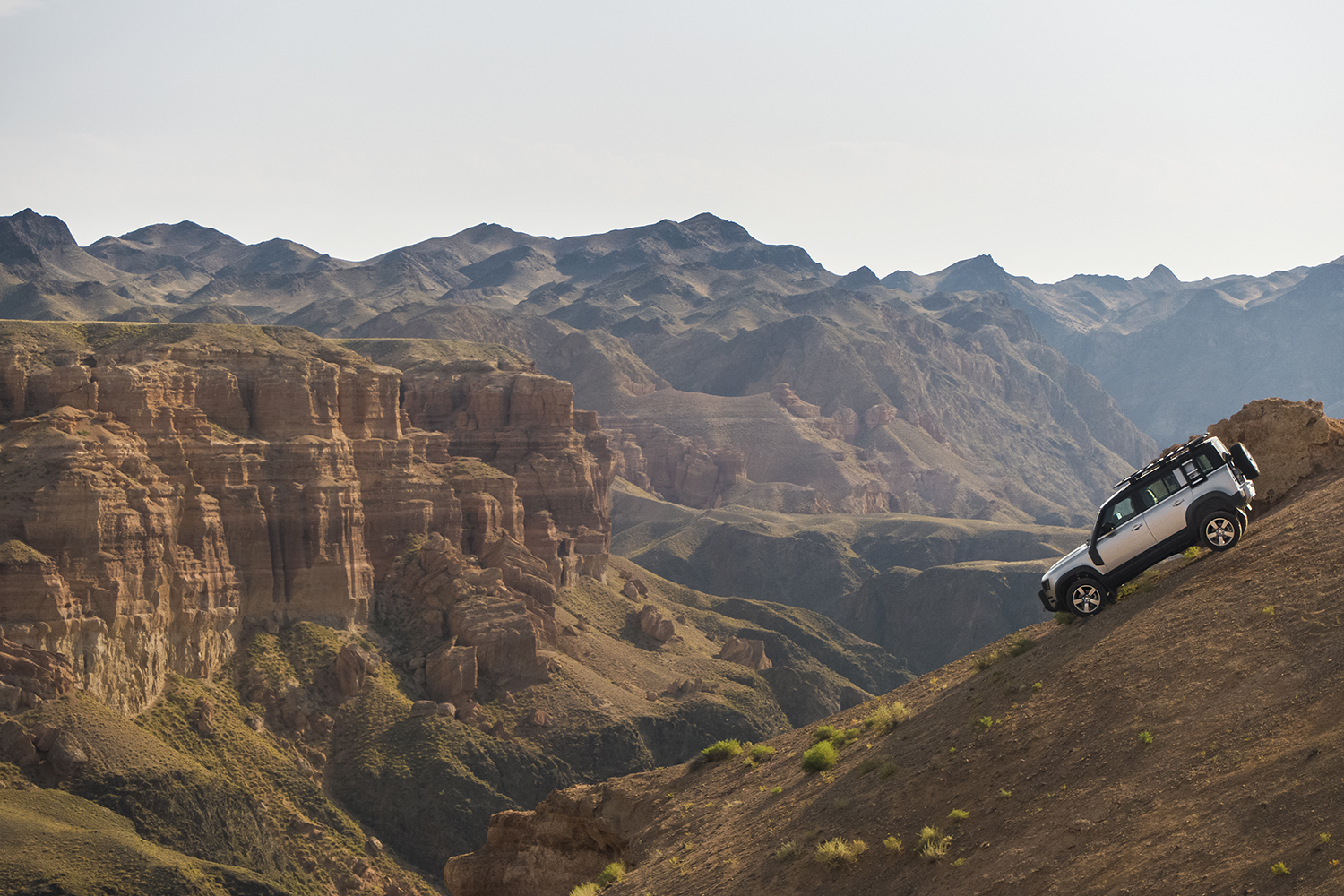 Land Rover offers a myriad of customizable options that read more like an all-you-can-eat buffet than a factory list. The Defender will be available in 90 and 110 body styles. This naming convention, which was introduced in 1983, referred to the wheelbase originally, but no longer with the 2020 model. The 90 has two doors with five or six seats and 110 four doors and up to seven seats.
There are six models (Defender, Defender S, Defender SE, Defender HSE, Defender X, and Defender First Edition), four "accessory packs" with themed gear add-ons, and 12 wheel designs that you can tailor to your level of comfort, luxury, and off-road readiness.
Which of the Defender accessory packs appeals to you?
Explorer: "Ideal for off-road adventures."
Adventure: "Ideal for time spent outdoors."
Country: "Designed for time spent off the beaten track."
Urban: "Stand out in the concrete jungle."
On the outside, Land Rover is serving up three all-new metallic shades in blue, green, and gray in addition to its more well-known paint jobs. You can also opt for something called a Satin Protective Film — we like to think of it as a screen protector for your car. "The film can be removed at any time, making it significantly quicker to repair than standard paint finishes," according to Land Rover.
For the interior, there's an even blend of form and function. On the practical side, we love the rubberized flooring to make post-adventure cleanup easier. Of course, the higher trims offer more indulgent features: leather, different veneers and finishes, etc. Other highlights include a 10-inch touchscreen and a beautiful infotainment system.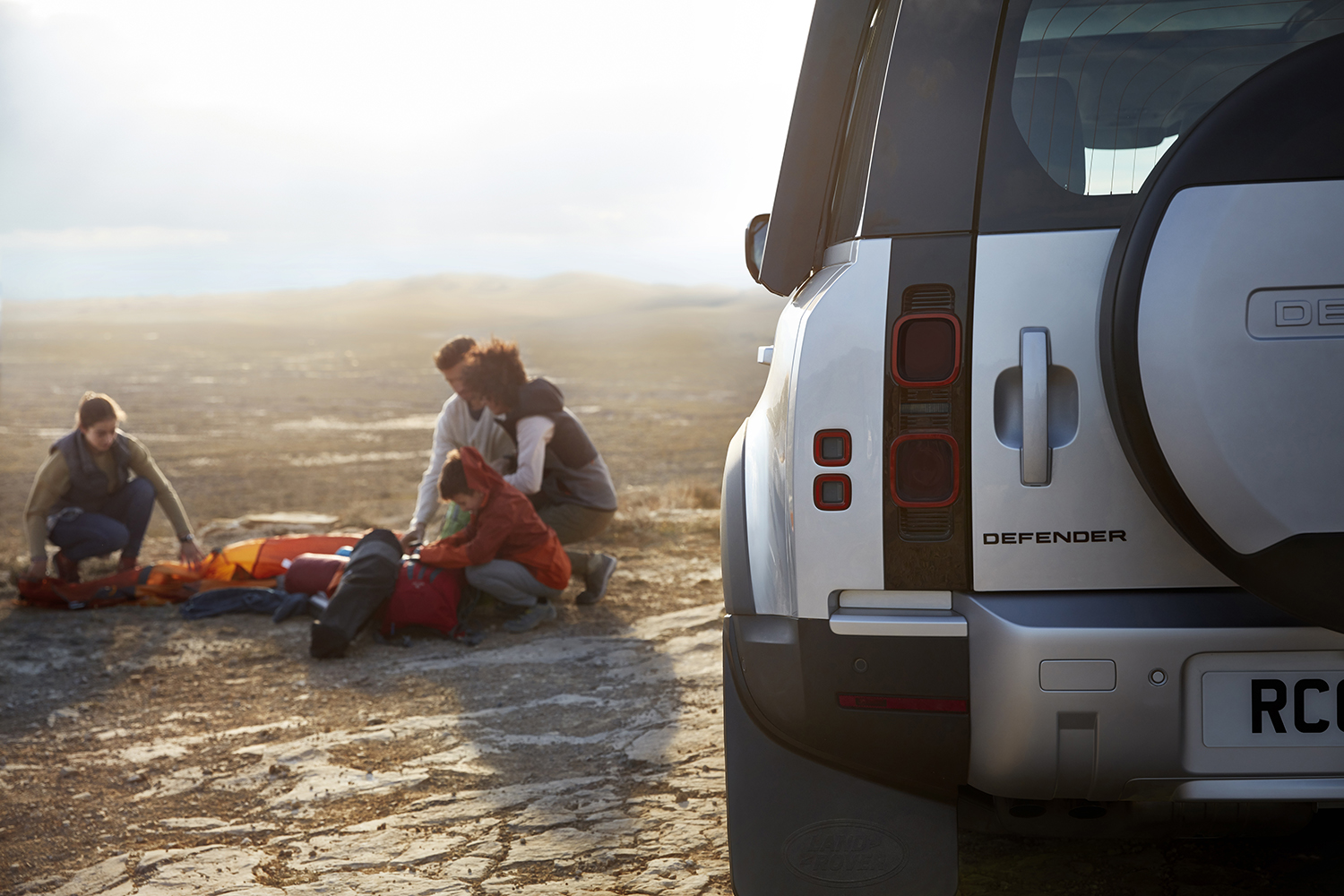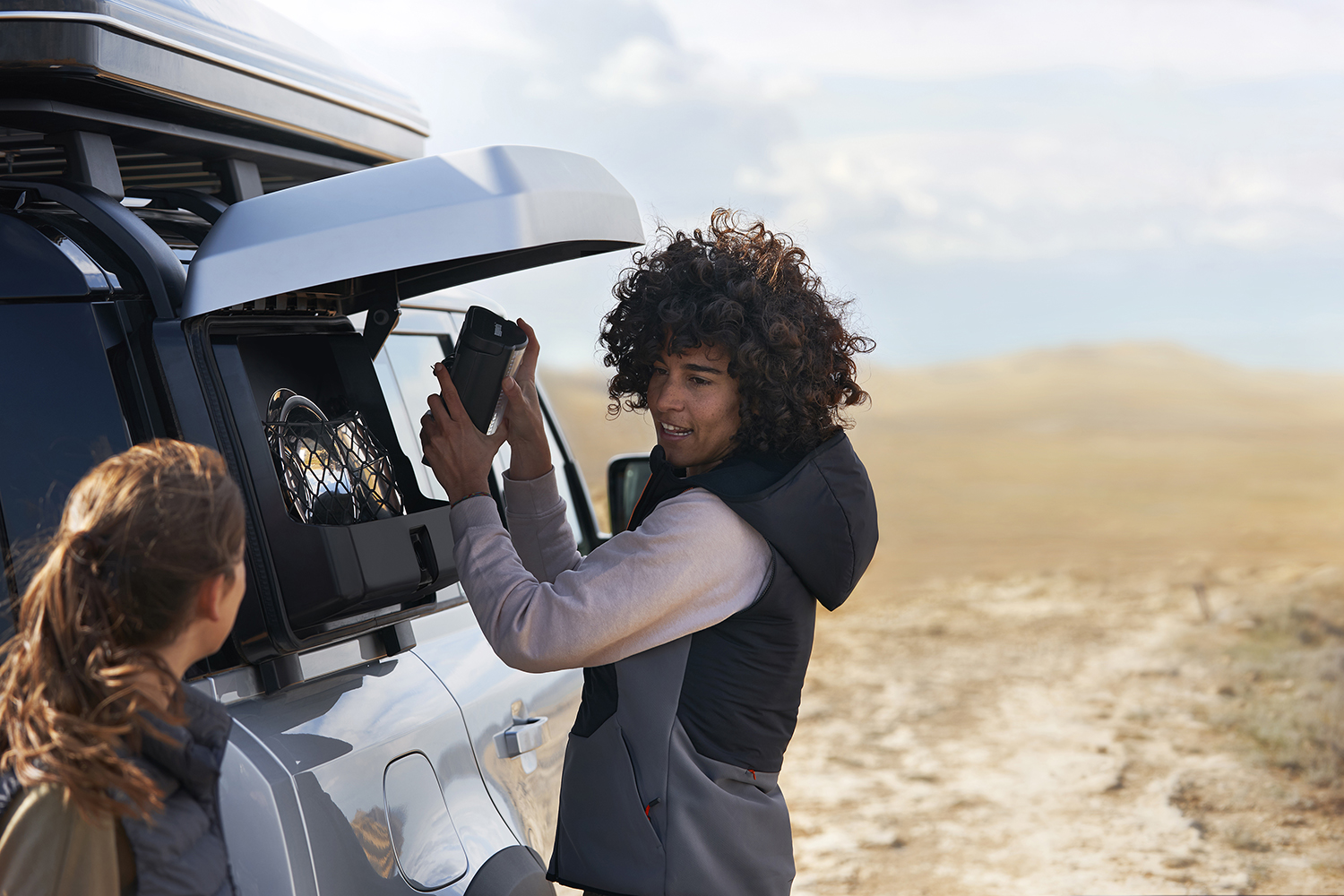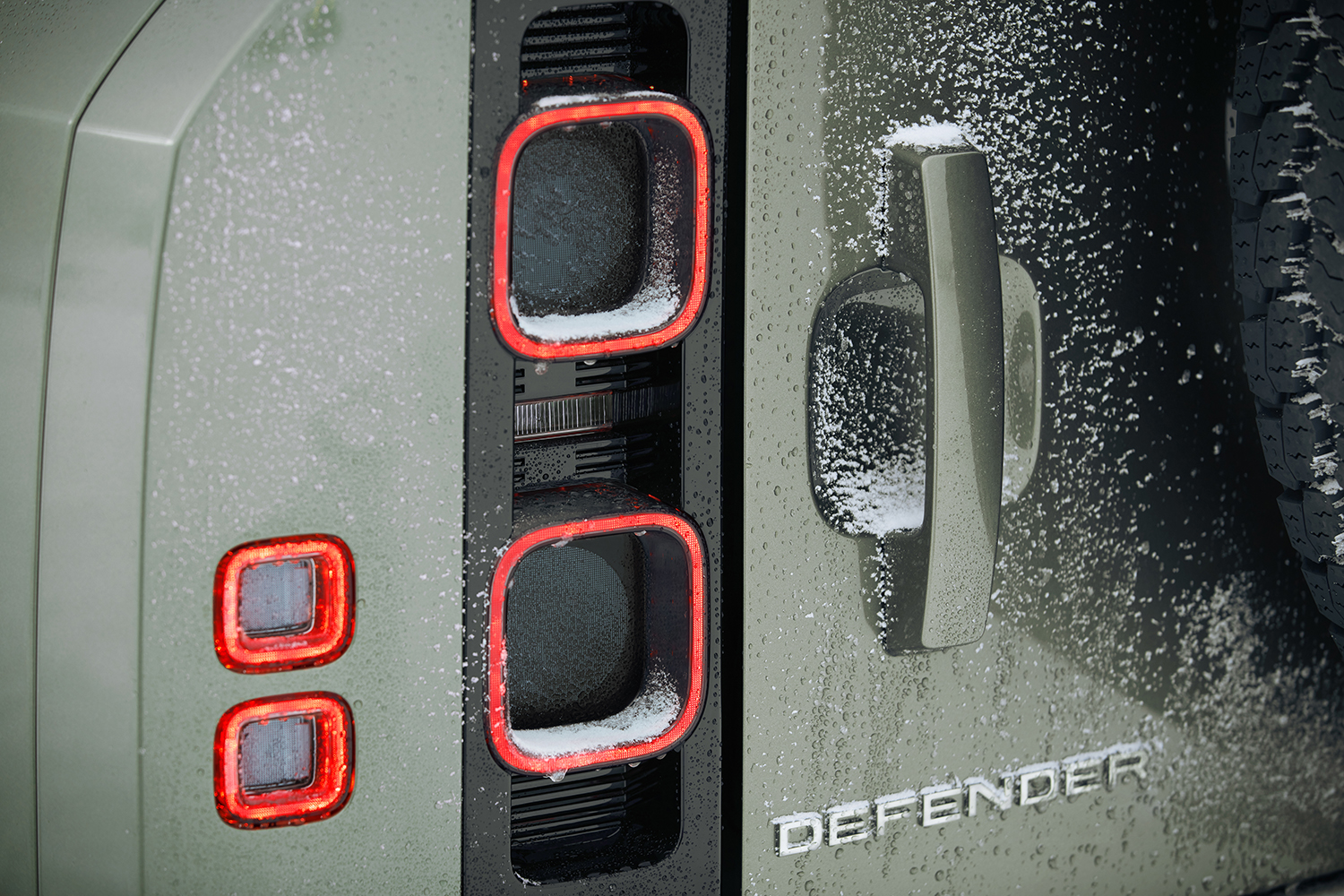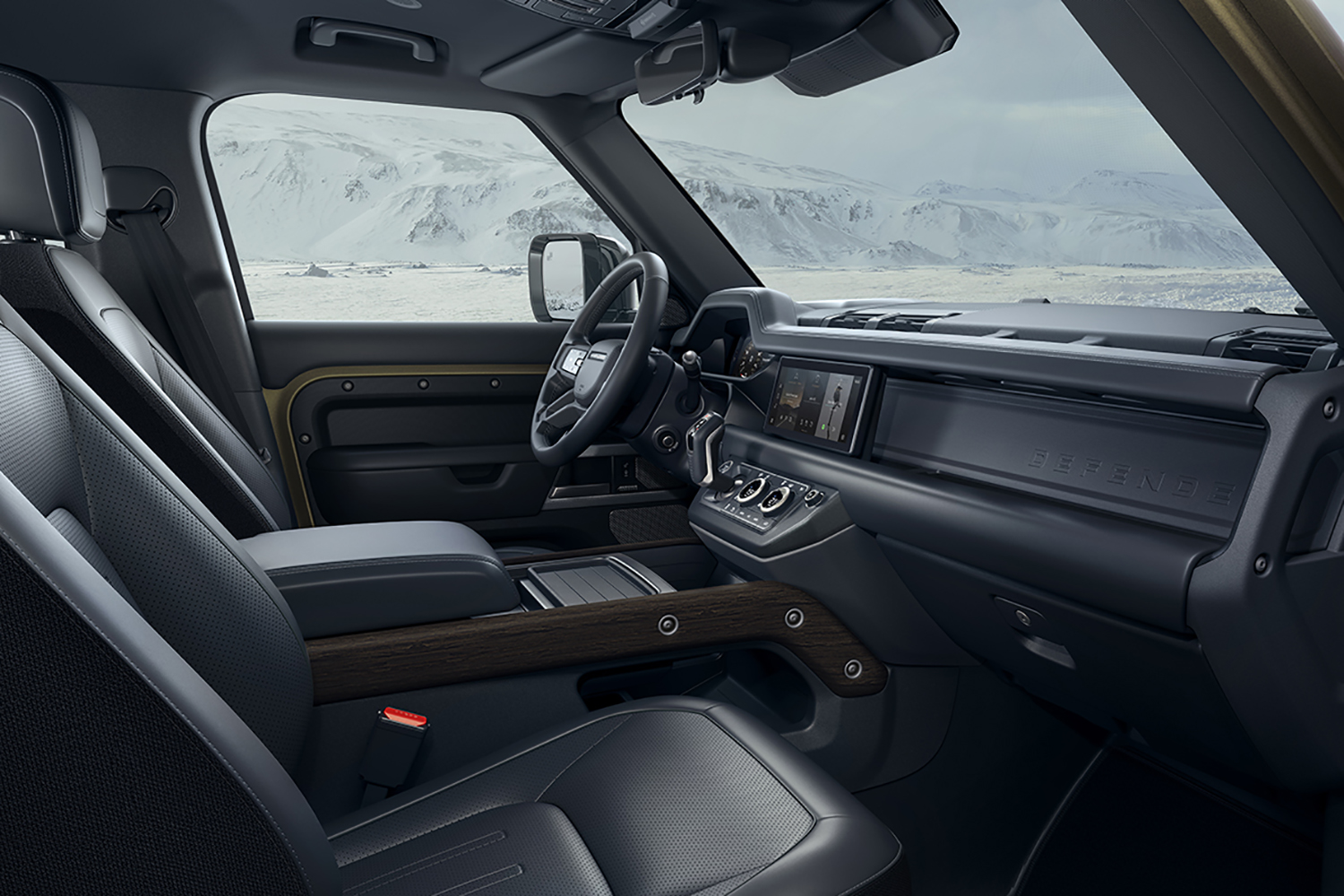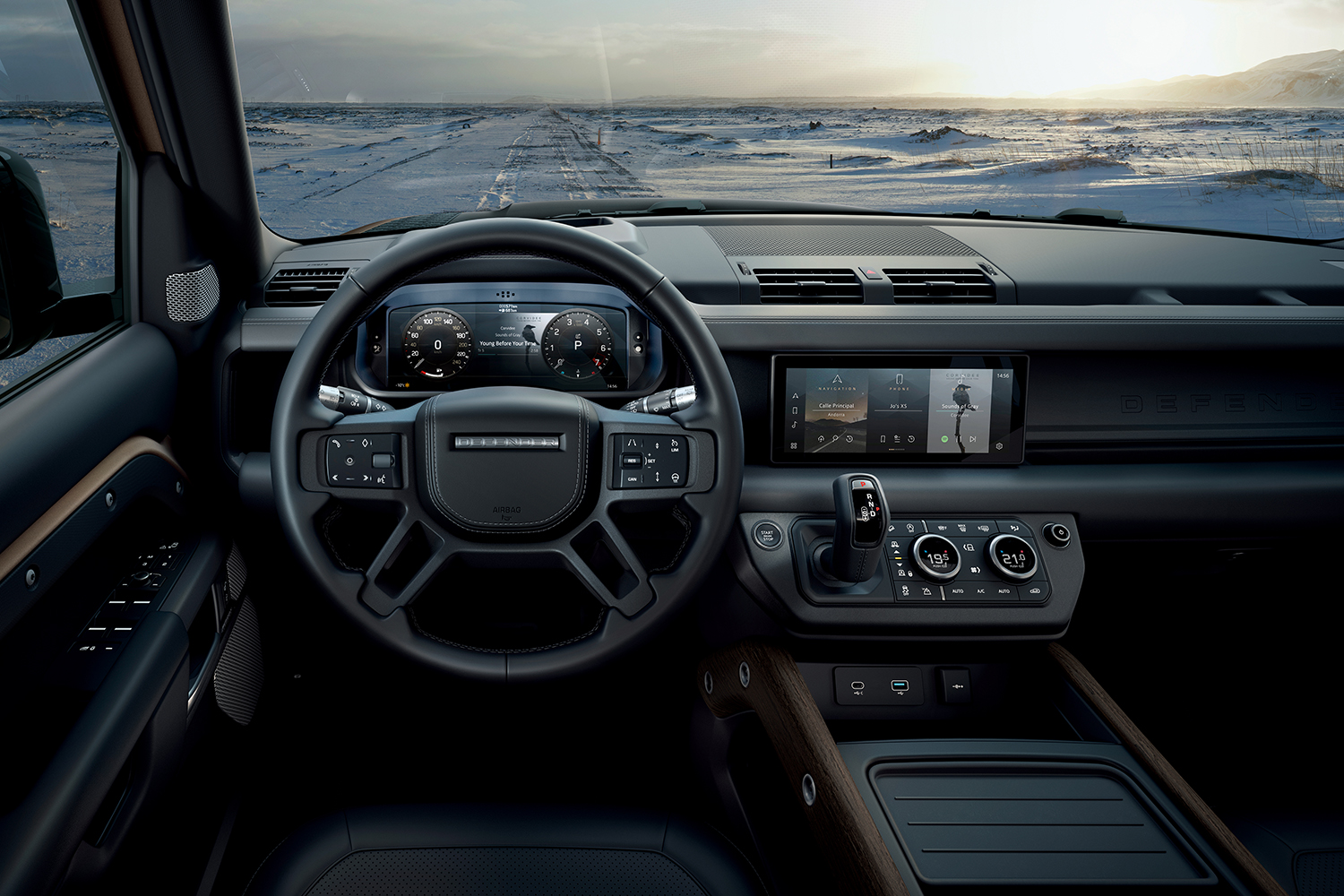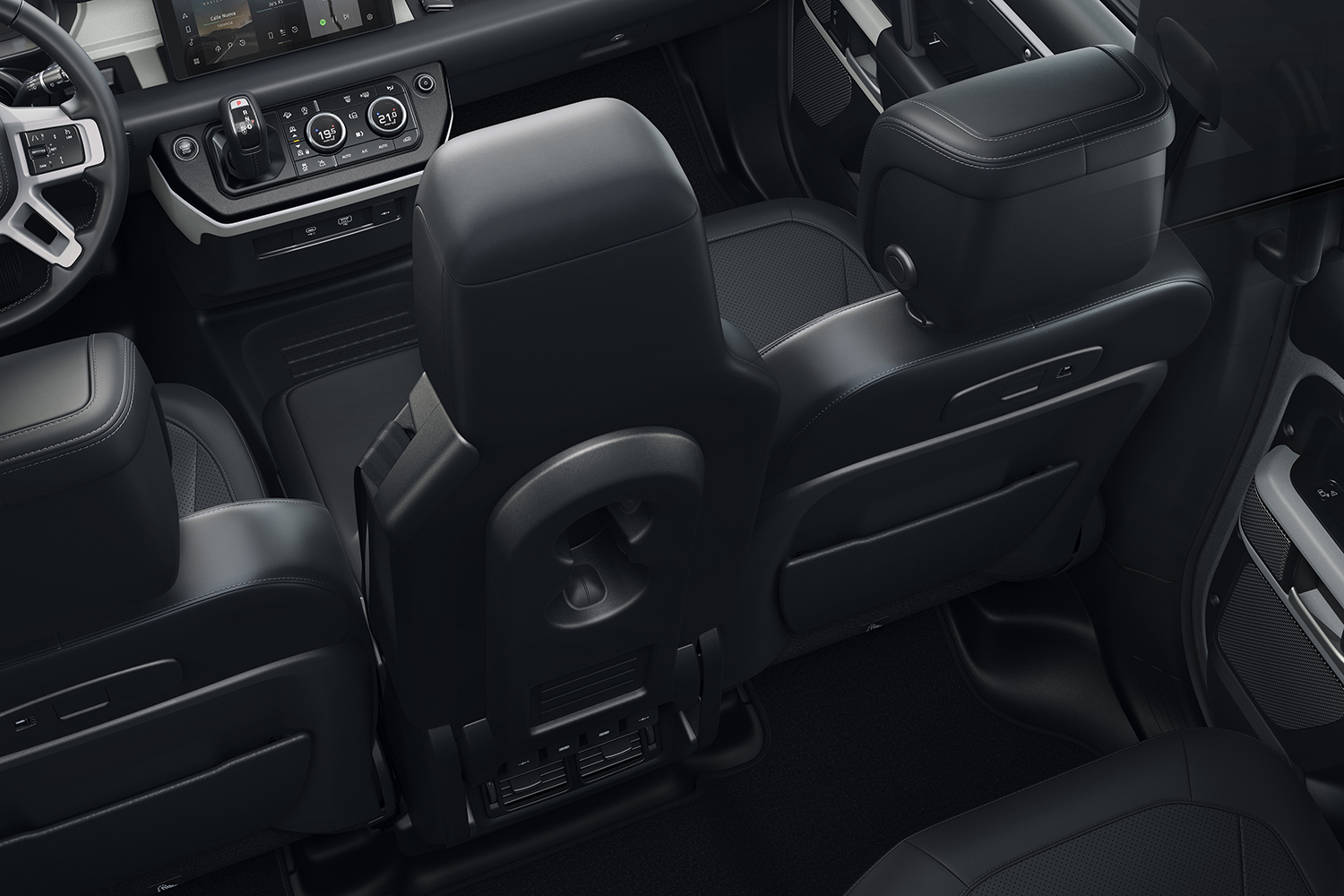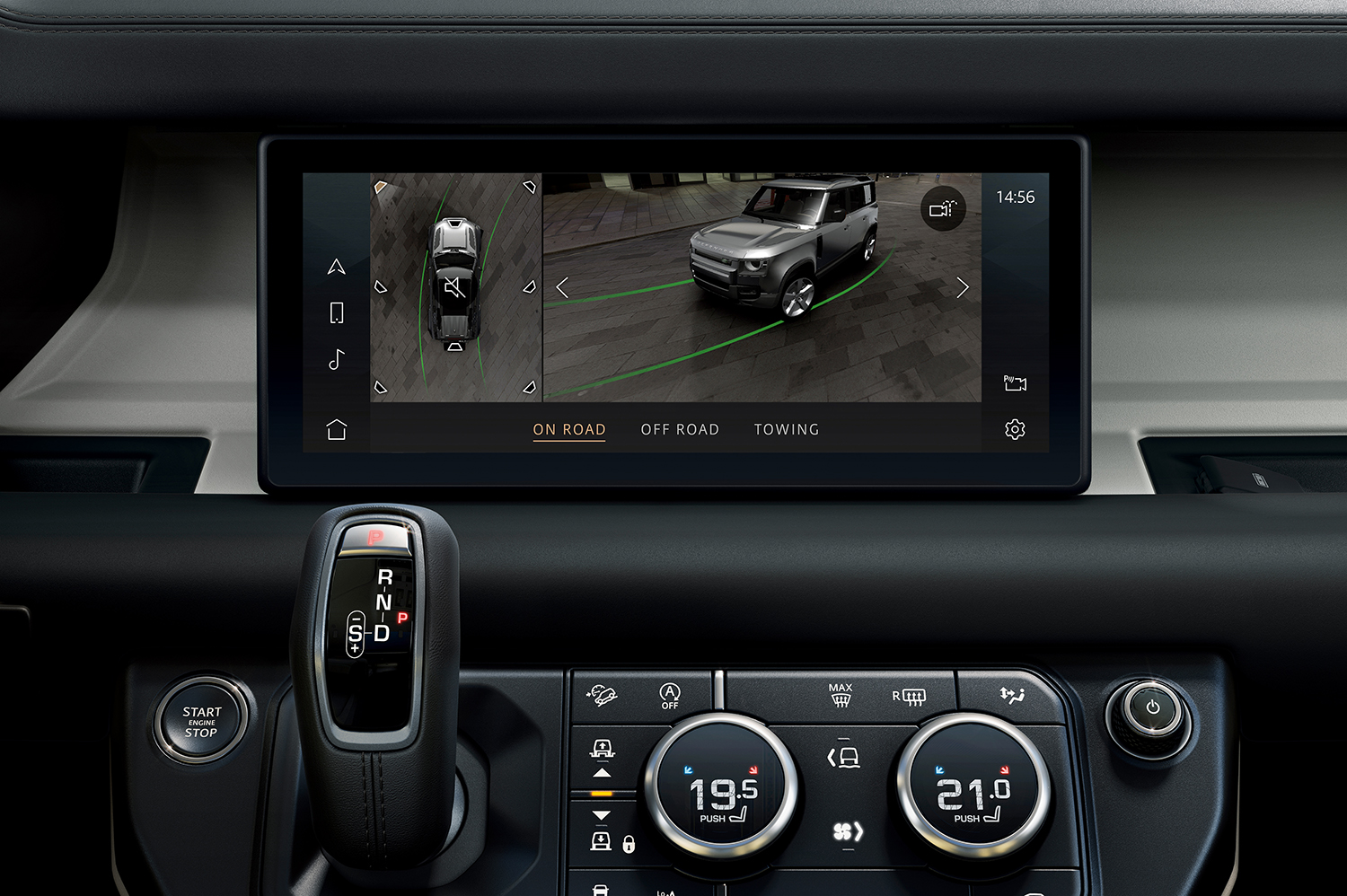 But it wouldn't be a Defender if we spent all day talking about the look and feel — let's get to the specs. What is the 2020 model capable of? The 90 comes standard with a turbocharged, 3.0-liter straight-six engine and 48-volt mild hybrid powertrain to give us 395 horsepower and 406 pound-feet of torque, which translated to a 5.7-second zero-to-60-mph time. The 110, however, has 2.0-liter four-cylinder that brings 296 horsepower and 295 pound-feet of torque to the table. We may see a full hybrid iteration in the future.
The aluminum construction — what Land Rover calls its new D7x architecture — is "three times stiffer than traditional body-on-frame designs," according to the manufacturer. Every inch of the Defender was tested in a wide variety of conditions, including extreme temperatures and altitudes.
The 2020 Defender's more adventurous specs:
Maximum payload: 1,984 lbs
Maximum dynamic roof load: 370 lbs
Towing capacity: 8,201 lbs
Wading depth: 35.4 in
"From the start, we had an absolute obsession with functionality beneath the skin, from choosing the right materials through to state-of-the-art connectivity. The result is not only the most capable Land Rover ever made but also a truly comfortable, modern vehicle that people will love to drive," said Nick Rogers, Executive Director of Product Engineering of Jaguar Land Rover.
Previously, U.S.-based fans with deep pockets were the only ones who could afford imports or custom jobs. Unfortunately, you're still going to have fork over some serious dough for a Defender. Pricing starts at $49,900 for a standard 2020 Land Rover Defender, but ultra fans should expect to dish out as much as $80,900 for the high-end Defender X edition. The 2020 Defender will go on sale in the coming months.
Editors' Recommendations