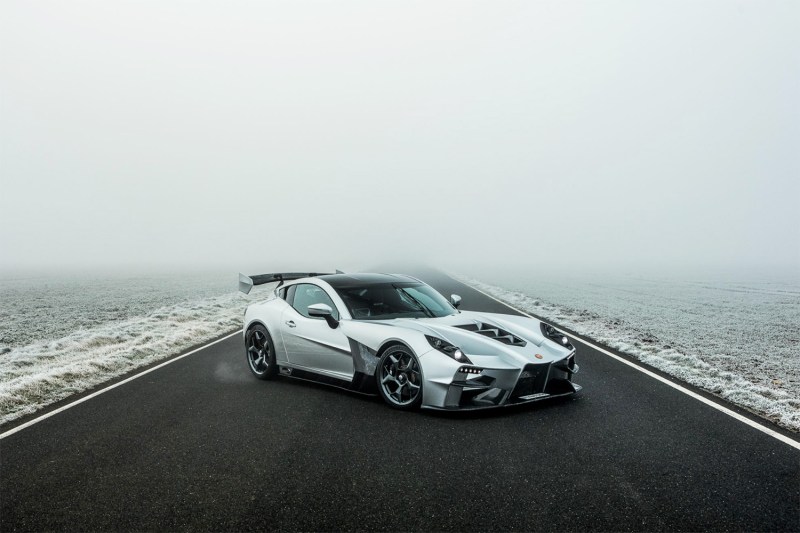 Ginetta debuted its predatory 2020 Akula supercar at the Geneva Motor Show in Switzerland (March 7-11) and it drew crowds like blood in shark-infested water. The Ginetta Akula pulls its design from the aerodynamics of race cars, becoming a chopped-and-screwed, street-legal 200-mph track machine.
It will be the "flagship road car" for the U.K.-based boutique automaker, which has kept its name quiet from the general public since its founding in 1958. If Ginetta doesn't ring the same supercar bells that McLaren, Apollo, and Aston Martin do, that's because the brand is too cool for most of us, as it's been focused on racing-specific Le Mans-type equipment for the majority of its existence.
Now that the name is out, Ginetta is banking on us digging up the company's extensive racing history. "Racing at the highest level has taught us that to win you have to have your overall car concept and every detail exactly right, and we've brought that same philosophy to our newest supercar," says Ginetta chairman Lawrence Tomlinson.
The 2020 Akula was inspired by, and surpasses in top speed, the Ginetta-Juno P3-15 and Ginetta's G58, a sports prototype that succeeds the G57 P2. The G58 is an absolutely savage set of wheels which proved its superiority by winning its debut race at the Silverstone 12 Hours in 2018. The G58 packs a hungry 6.2-liter V8 engine, which prompted the Ginetta engineers to say "what the hell?" and endow the Akula with a similar 6-liter V8 engine and a super-light carbon fiber body — it weighs only 2,535 lbs.
"Akula" translates to "shark" in Russian and may also refer to a type of nuclear-powered attack submarine deployed by the Soviet Union in the 1980s. Akula also means "transcendental" in Sanskrit, but since the supercar's color is called "Typhoon Black," we're guessing Ginetta is equating its two-seat beast to a shark-like machine. Plus, the rear tail is reminiscent of a hammerhead, the headlights are focused and beady, and deep gills cut down the center of the hood and rear sides.
Tomlinson confirms the Akula was "designed to cut through the air like a shark through water, the car unquestionably means business, and I'm proud to be manufacturing a car of such significance in the U.K."
Akula will cost roughly $371,234, (£283,333), but can you really put a price on something that looks this good?
Editors' Recommendations