Tucked away an hour outside of New York City is a garage that restores unique vehicles with the same craft and expertise as one might a Caravaggio masterpiece. Legacy Overland, nestled in the affluent town of Greenwich, Connecticut, does full-job rebuilds and turns iconic vintage cars into new classics, like this recently reanimated 1974 Range Rover Classic two-door.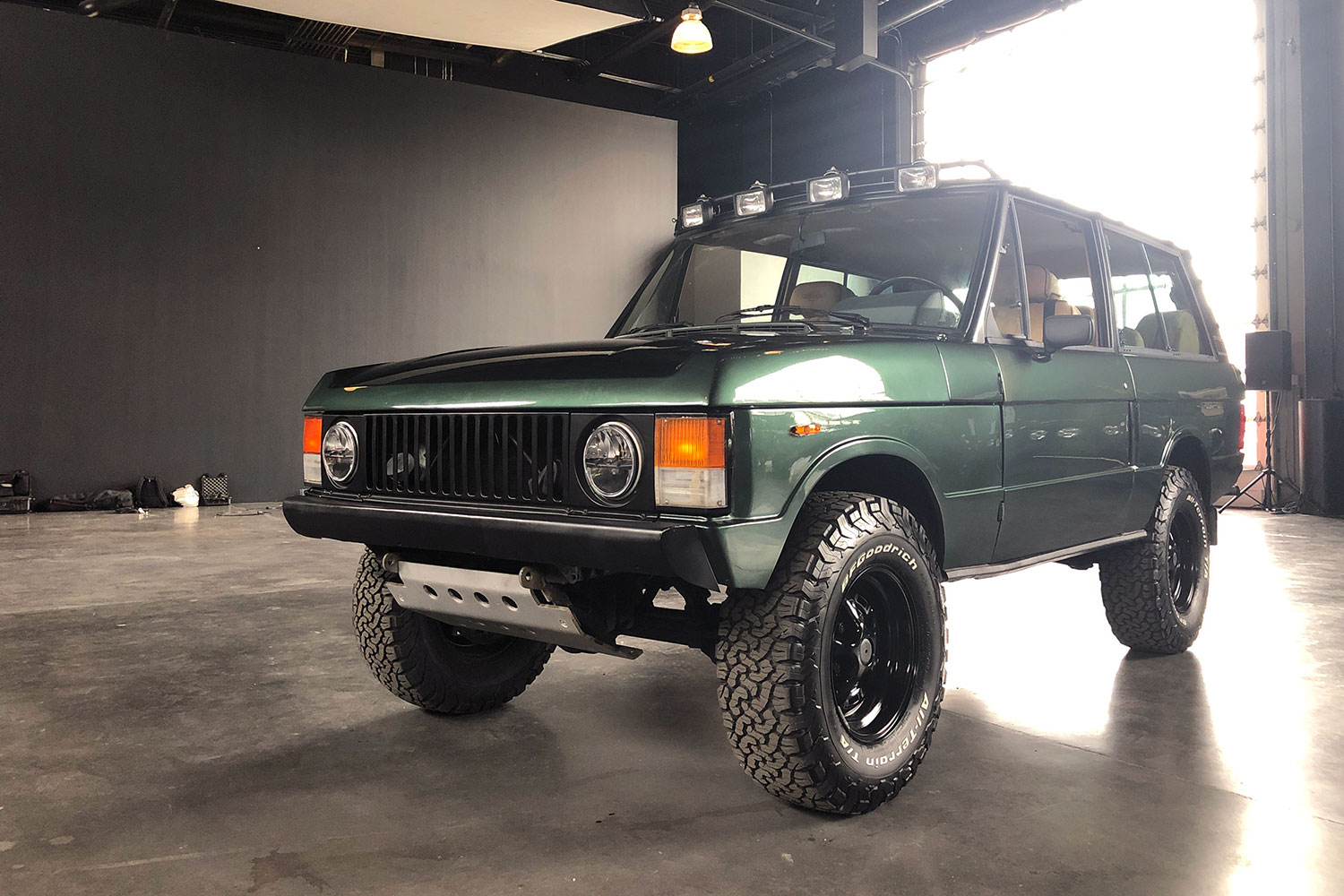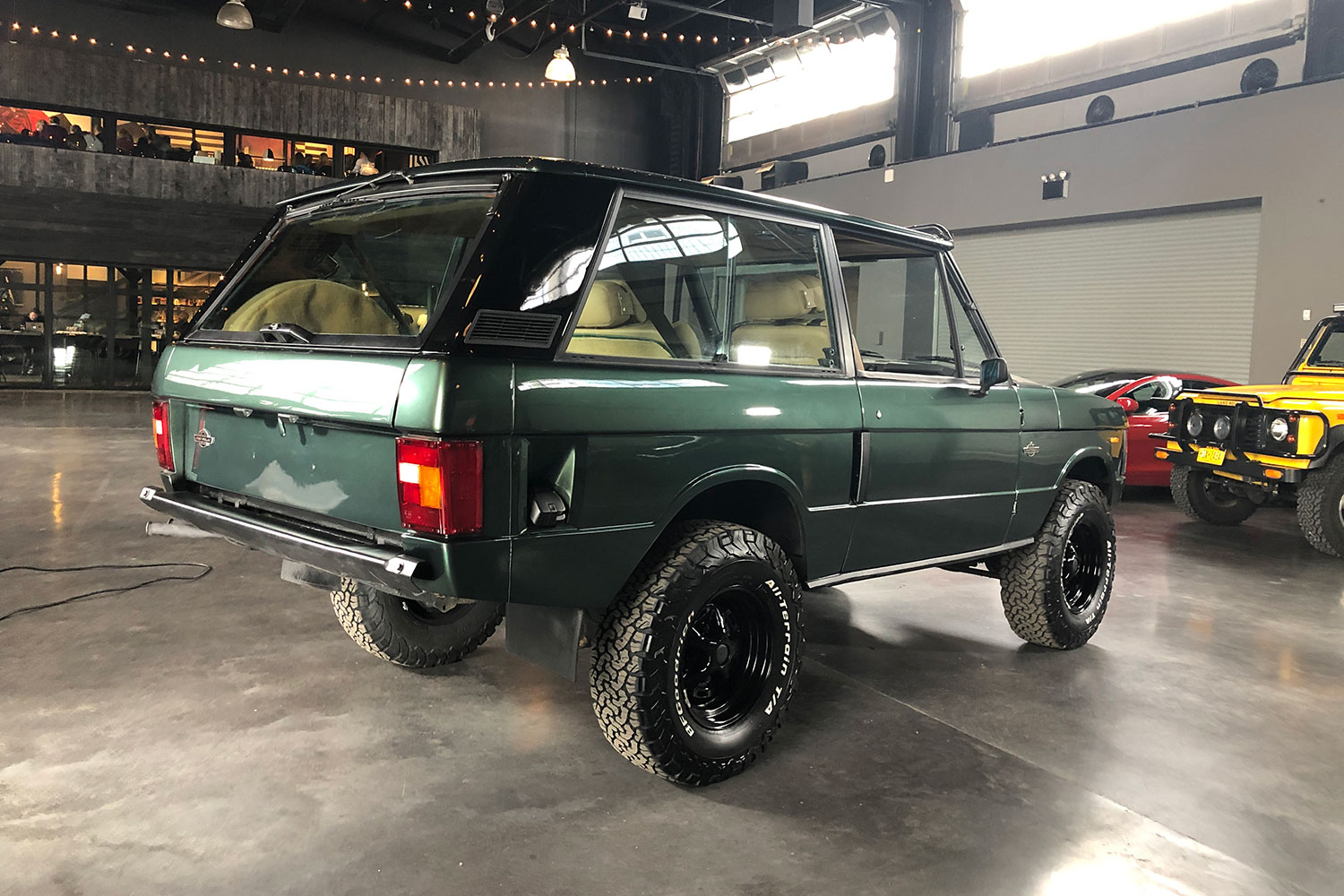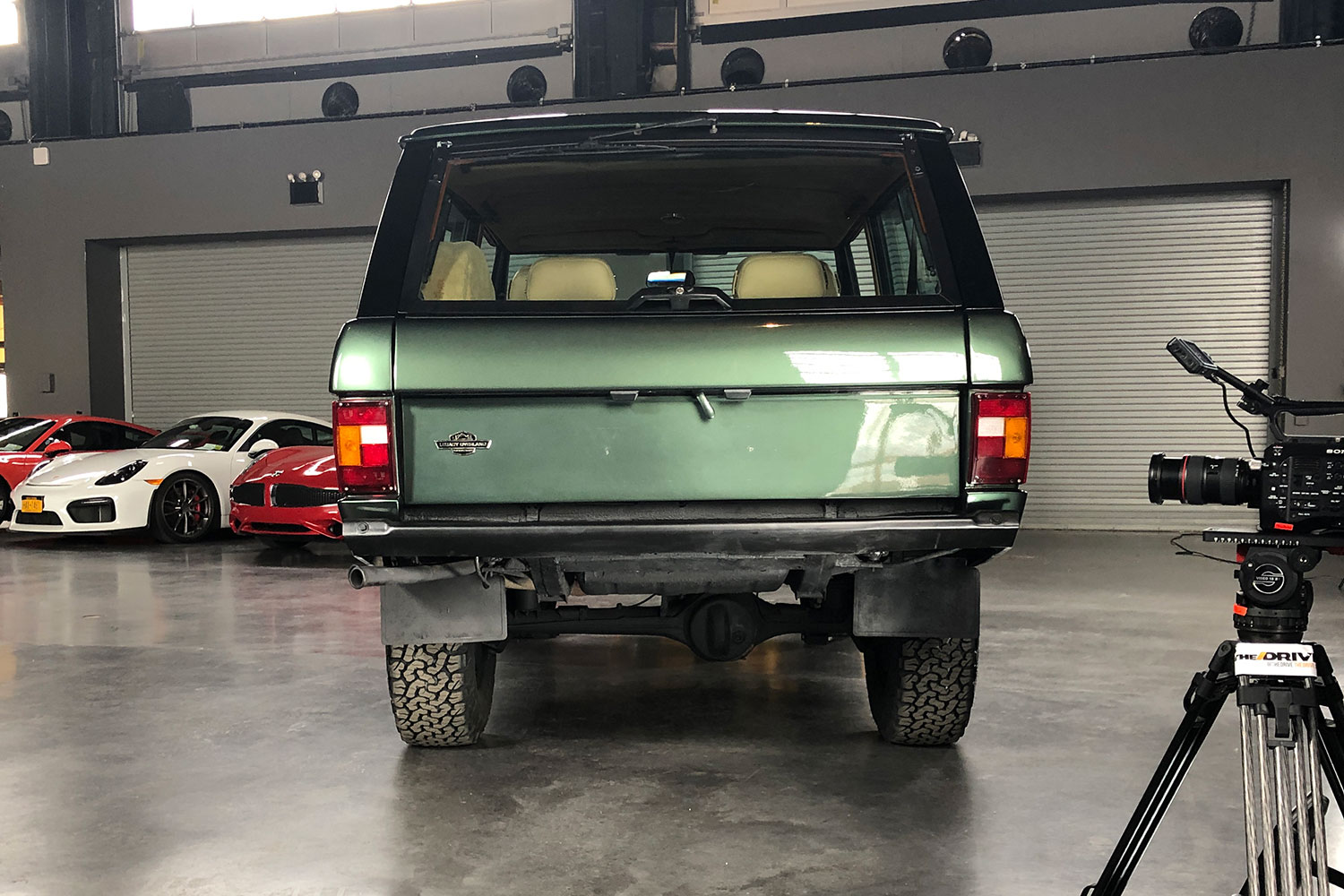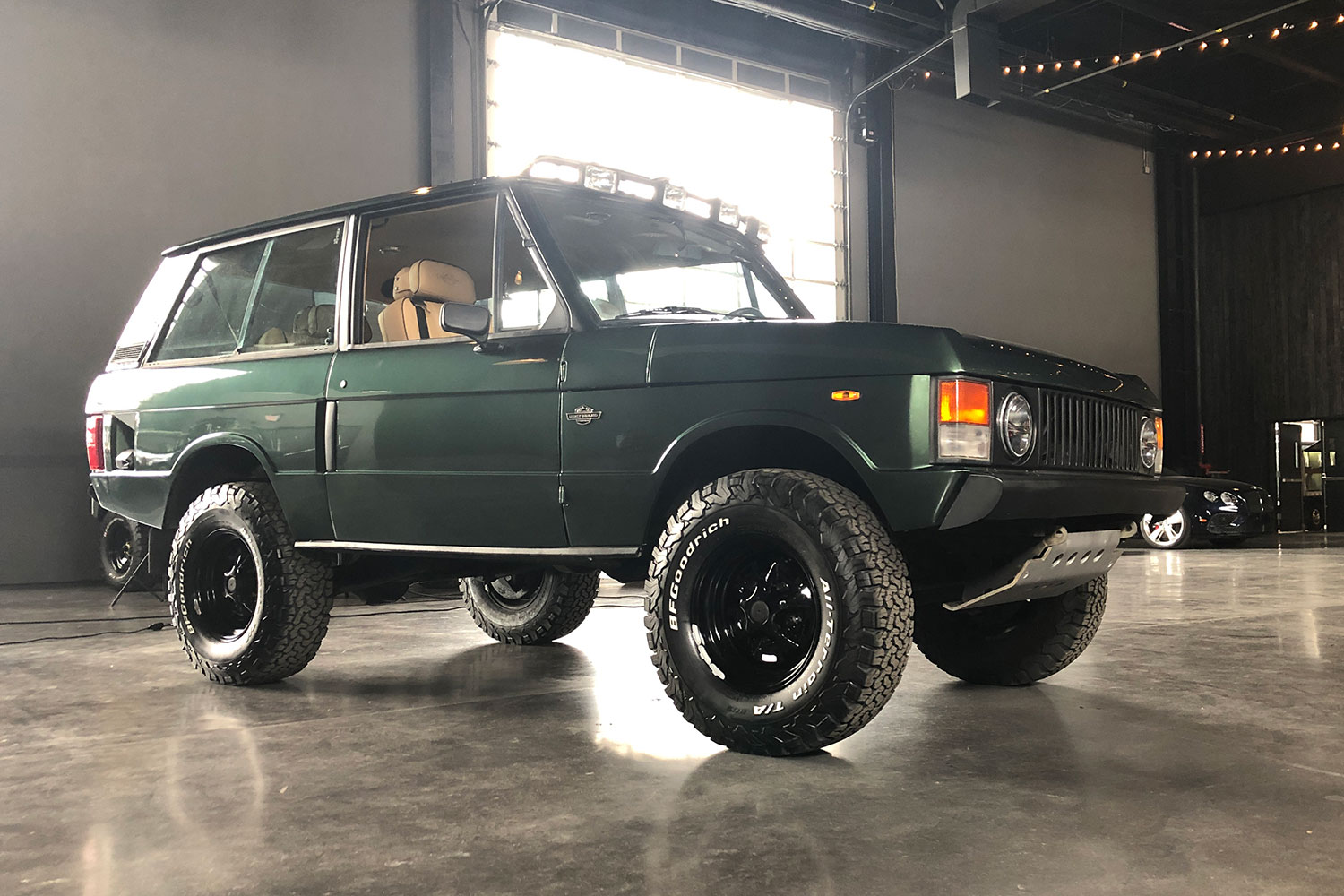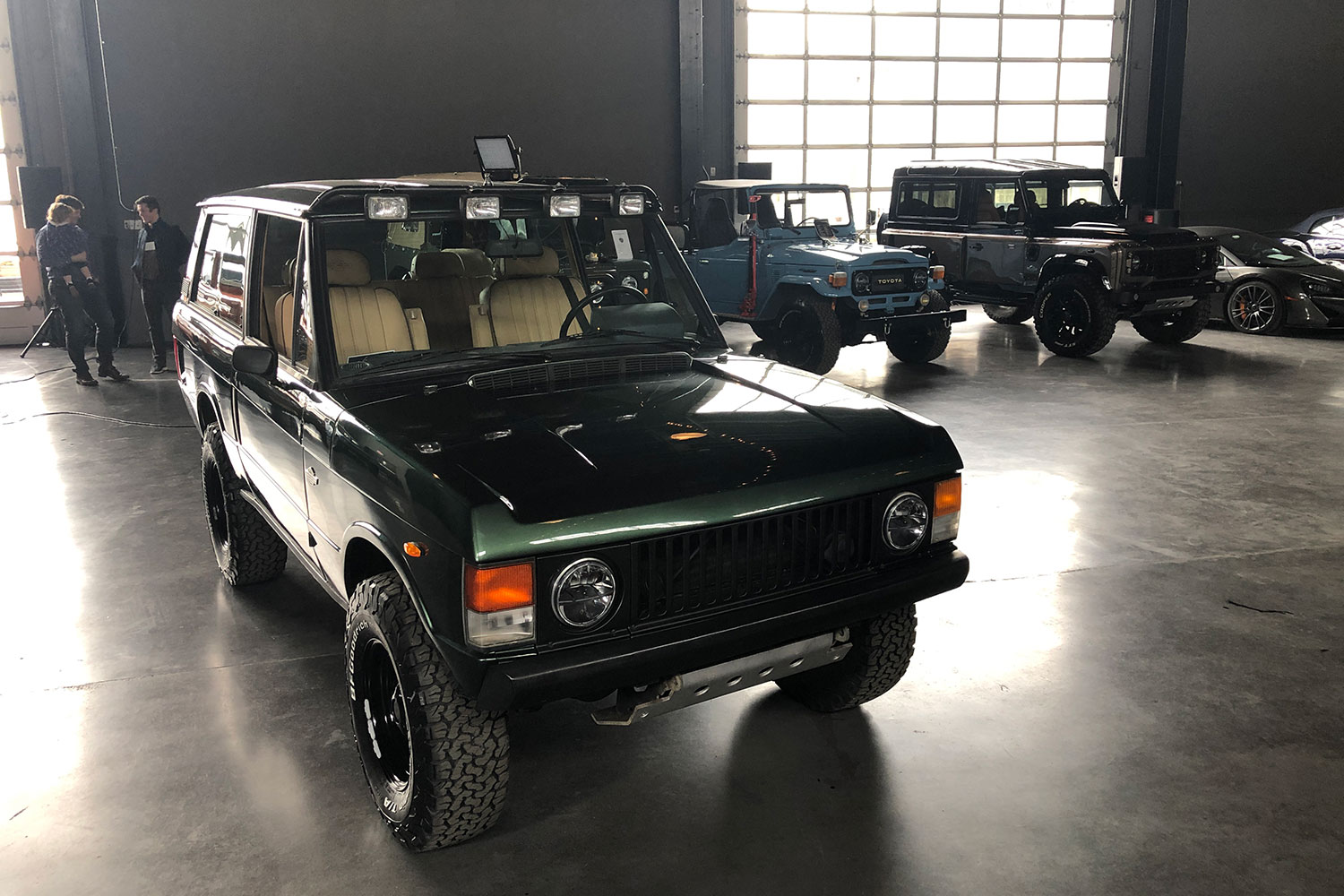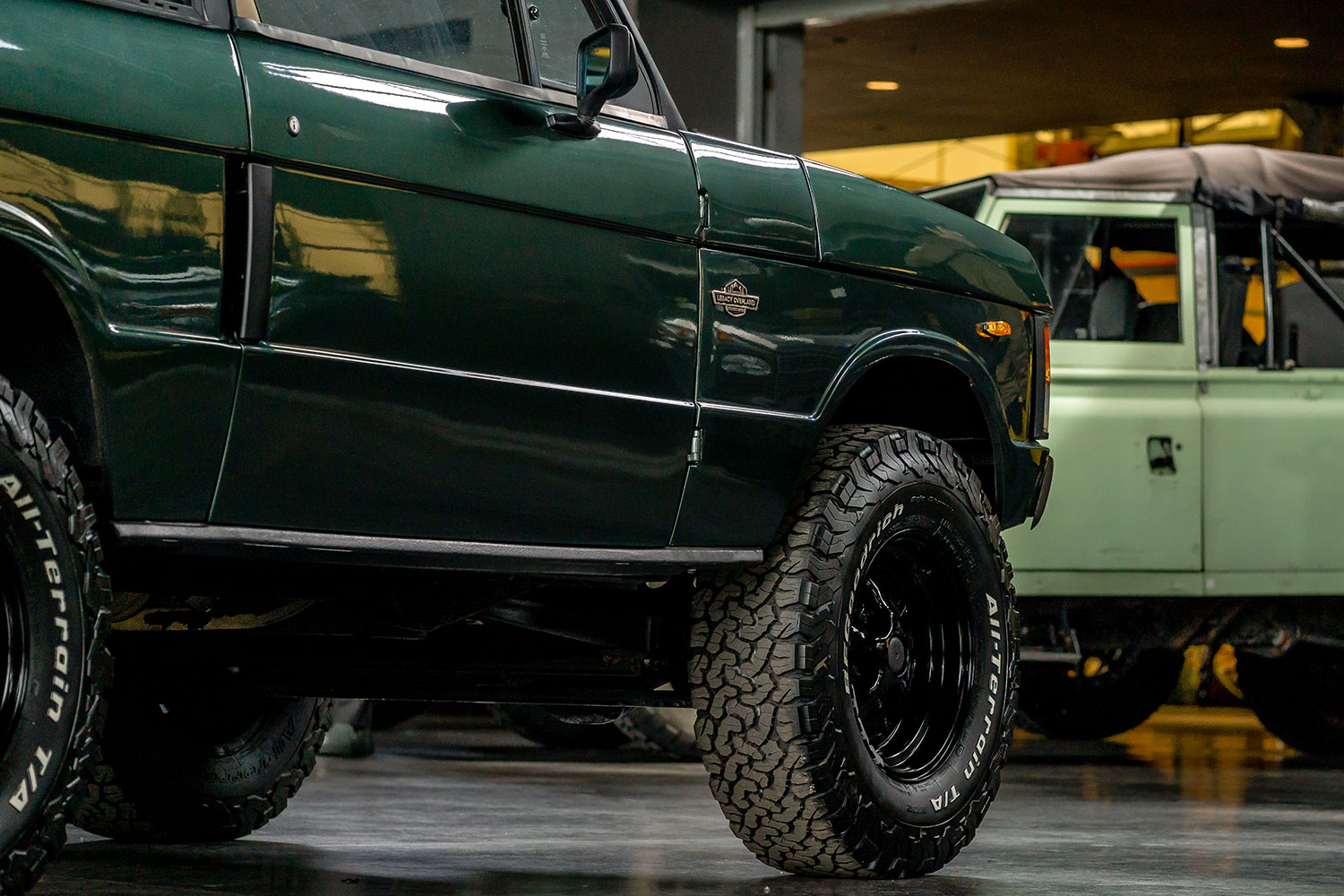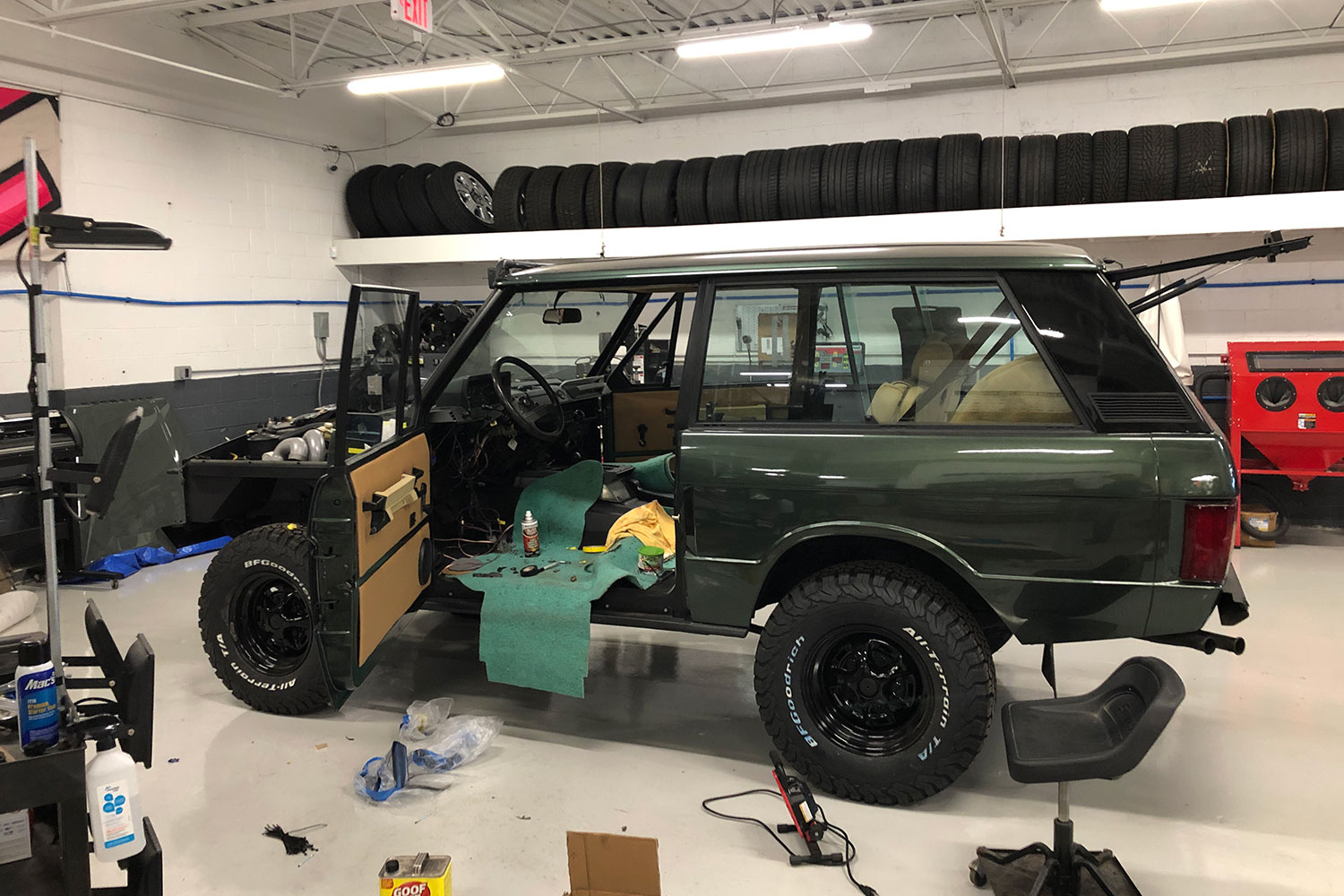 The Legacy challenge: take apart every piece of this car and reassemble it stronger and better, but staying true to its Range Rover roots.
As a two-door Classic, the 1974 Range Rover is powered by a 3.5L V8 engine and features an iconic vertical grille. Literally built to rove, Legacy Overland says the car came to the shop looking like a street dog mutt. And they loved that.
The frame was a Suffix B model (1973), the body came from a 1983 donor car, the engine was a 1983-85 model, the 5-speed was circa late 1980s, plus it had a 1974 registration. "The vehicle is truly a best of breed and one-of-a-kind," says Legacy Overland.
The project was one of pure delight and play. After all, Founder Robert Madeira created Legacy Overland for projects just like this; to design and build unique vehicles. As a collective, they simply love to create beautiful things on wheels. A mission we can get behind.
For the 1974 Range Rover Classic, the process began as they all do in the Legacy garage. Restore, refurbish, or replace every little screw throughout the car. Turning the street dog machine into a pile of thousands of pieces, this Range Rover Classic was reborn into a stone-cold stunner.
The sport utility car kept its throwback two-doors — a design feature that Range Rover phased out in 1994, although it was the initial style on their first generation of vehicles produced under the Range Rover name. (Four-door wasn't available in the Classic until 1981.)
A completely redone interior also honors the car's legacy, with a classic Range Rover Palomino color palette of beige seats and carpets finished with green edge trim to match the car's body paint.
Additions were done super selectively and include LED headlamps, Pioneer Bluetooth-enabled stereo, and air conditioning. In other words, nothing that would compromise the spirit of the OG car. Instead of the usual steel finish, the car stands out with glossy black painted Rostyle wheels and BFG All/Terrain tires.
Last, Legacy raised the suspension and mounted a skid plate to the front, both of which give the 1974 Range Rover Classic more of a 'Hey, I've arrived' attitude.
But she isn't just a pretty, outdoorsy frame. Legacy revamped her to be driven. And in the world of car renovations, this is a fresh outlook. So many collector rides share the fate of collecting dust in a garage.
That's why Legacy Overland won't settle for doing the exterior alone. They won't agree to redo simply the upholstery. It's the whole car or nothing, and that is honorable AF.
Also time intensive… just some of the changes Overland made on the 1974 Range Rover Classic include (but are not limited to) these highlights: 5-speed manual gearbox, Hi/Lo transfer case, Disc brakes front and rear, Power steering, 16" Rostyle wheels in glossy black, BFG All/Terrain KO2 265/75×16" tires, Spare tire in trunk with cover, 4" lift rear, 3" front, Tectyl covered under carriage for corrosion protection, steel braided brake hoses, air conditioning (factory set-up), speedometer in miles per hour, Pioneer Bluetooth enabled media receiver, four speakers (front doors and rear roof), hand-crafted seat upholstery with green piping, hand-crafted floor mats with green edge trim, leather-wrapped steering wheel, light bar with four lamps over windshield, and three-point seatbelts front and rear.
You probably cut out a long time ago but are thinking what we're thinking: how muddy can I get this machine out romping?
Editors' Recommendations