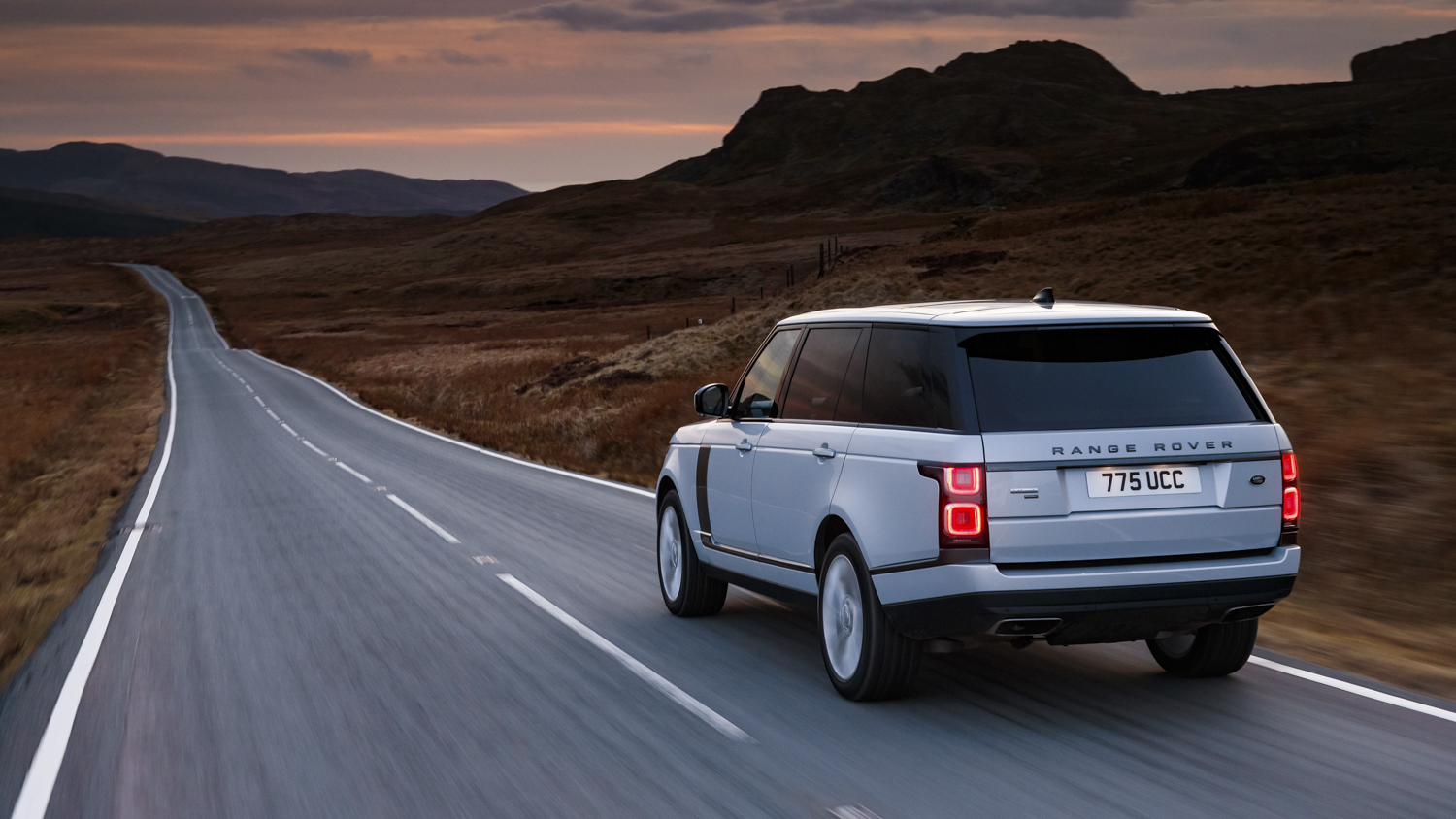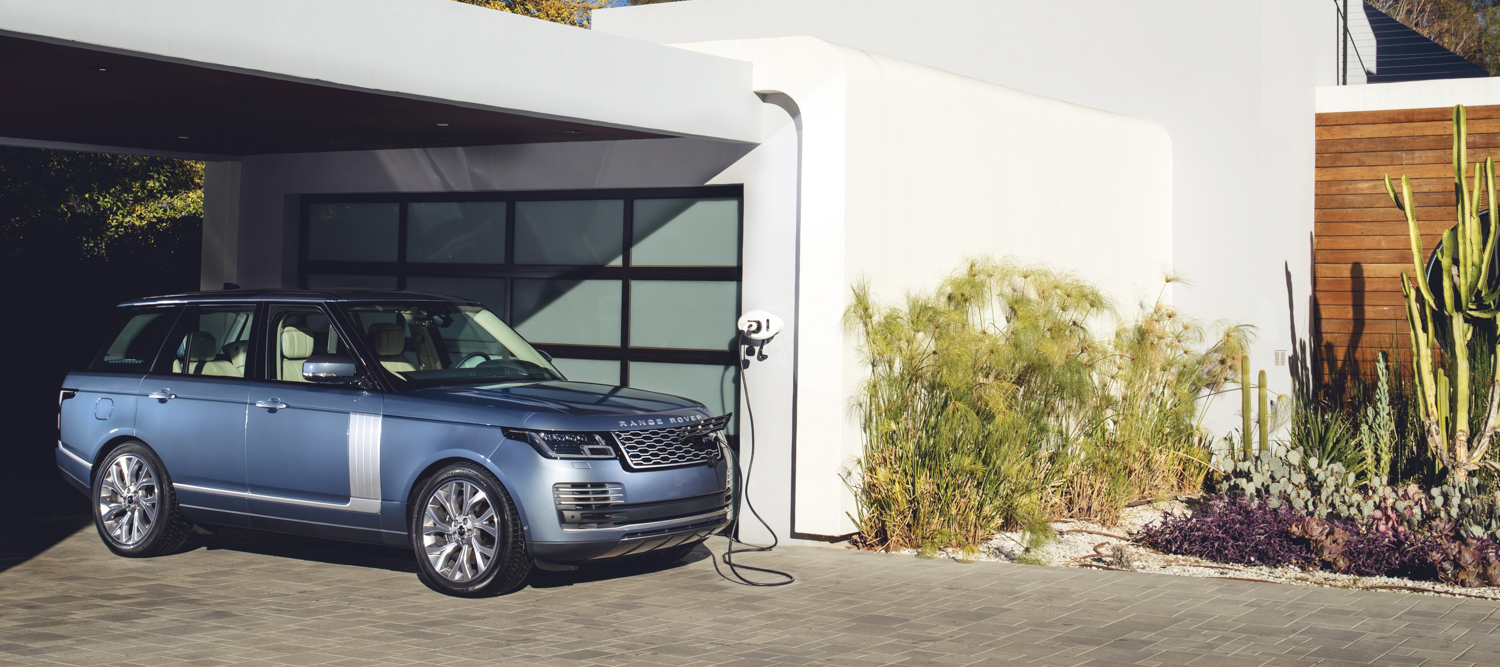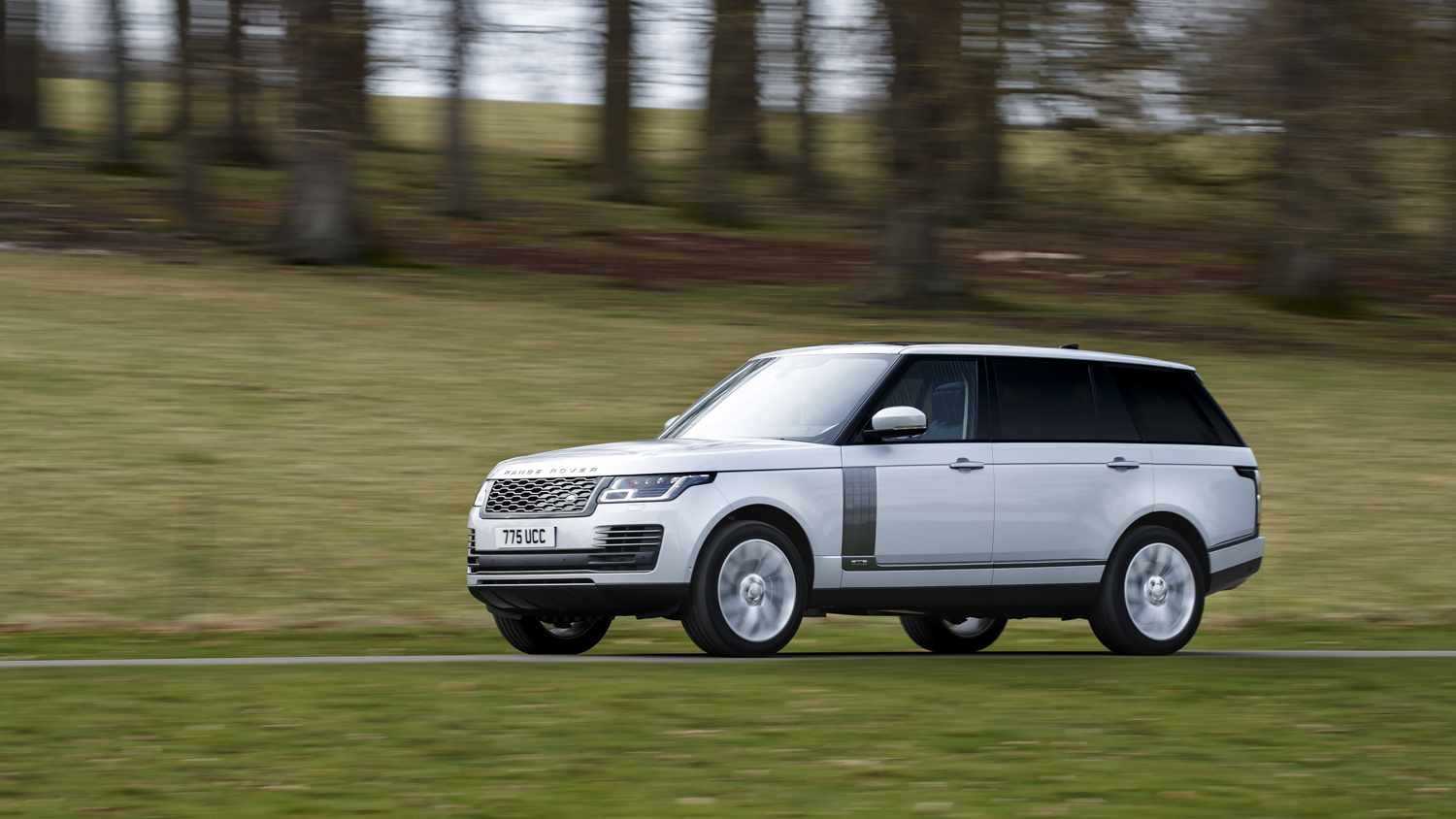 Land Rover has revealed its 2019 Range Rover lineup in full, including specs for its first plug-in hybrid model, the P400e. Other highlights for the new model year include a real-time wade depth monitor and more driver assistance features.
A hybridized Land Rover may seem odd, but electric assistance is coming to every Jaguar and Land Rover vehicle by the end of 2020, so we'd better get used to the idea. Furthermore, e-boost comes in quite handy off-road — where Land Rovers have always excelled. Based on this author's experience (I had a chance to pilot the P400e both on- and off-road late last year), hybrid tech improves the Range Rover's premium driving dynamics and performance by a noticeable degree. The bump in efficiency doesn't hurt either.
To quickly recap the spec sheet: the P400e mates a turbocharged four-cylinder engine (rated at 296 horsepower) with an electric motor for a combined 398 horsepower and 472 pound-feet of torque. The Range Rover's permanent four-wheel drive system works with an eight-speed automatic transmission to shuttle the P400e to 60 mph in 6.4 seconds and on to a top speed of 137 mph. A 13.1 kWh lithium-ion battery pack provides juice to the electric motor and can recharge in 2 hours and 45 minutes with a 220V outlet. At full capacity, the P400e can travel 31 miles on electric power alone.
Another neat trick of the P400e is its Predictive Energy Optimization (PEO) system, which gauges the most efficient blend of gas and electric power based on a chosen destination (input via the navigation). Like other plug-in hybrids, the P400e also has a "Save" mode to maintain the SUV's battery charge for later use. For example, if you want to use only gas or hybrid power on the highway and electricity in the city, you can control your usage accordingly.
All 2019 model Range Rovers will also inherit Land Rover's Wade Sensing system, which displays real-time wading depth via the digital driver monitor and infotainment. Adaptive cruise control with steering assist is also part of the driver assistance suite for 2019.
The final bit of Range Rover news is the addition of a flagship model dubbed the SVAutobiography LWB (long wheelbase). With the most room and nicest amenities of the Range Rover fleet, the SVA LWB commands the highest premium ($207,900 to start). At the other side of the spectrum, the entry-level Range Rover costs $88,860. The new P400e slots in between at $95,150. All 2019 model year Range Rovers will arrive at dealers later this year.
Editors' Recommendations