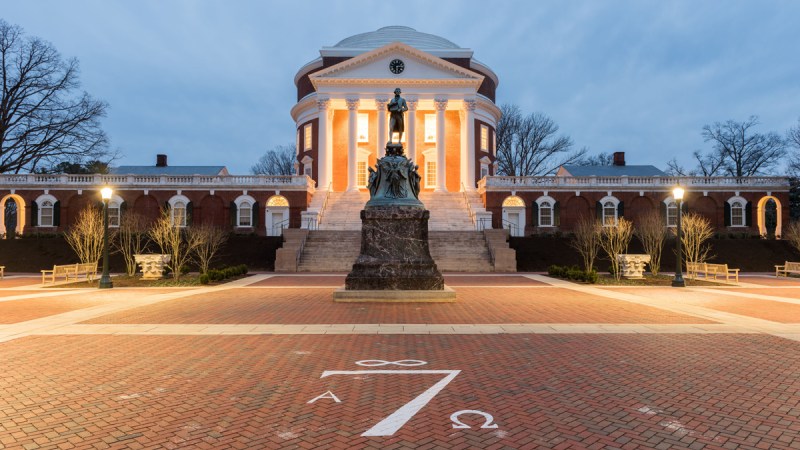 Charlottesville, Virginia and the surrounding area boasts something for all visitors — including culinary finds, wine tours, and even fly-fishing. Nestled into the foothills of the scenic Blue Ridge Mountains you can spend a day on an urban foodie and shopping excursion, tour a plethora of vineyards or simply hike around Shenandoah National Park. Read on to find out what to do if you ever find yourself entering Cavalier country.
EAT & DRINK
We have heard that fine dining is back in effect and we couldn't be happier. When we want to spend good money on dinner, we want an environment that makes us feel a tad special. Besides all the candles, the greenery and the friendly hospitality, the food, of course, is the star.
The brainchild of the Easton Porter Group, The Red Pump offered a refreshing beet salad with goat cheese fondue, Atlantic Grouper with Black Garlic and some seriously decadent gelato for dessert. This is a must for one excellent night out.
All hail the first brewery to open on Charlottesville's downtown mall. Serving up Franco-Belgian delicacies such as traditional mussels as well as more off the radar items like pork & peanut paté. See if they have the blueberry & crème fraîche ice cream served with macerated local blueberries on the menu for dessert. If so, stay.
Located in an old house, hit up this laid back spot for breakfast. The Buckwheat Shortcakes were memorable as was the Baked Local Farm Egg. Sit outside and bring your pup.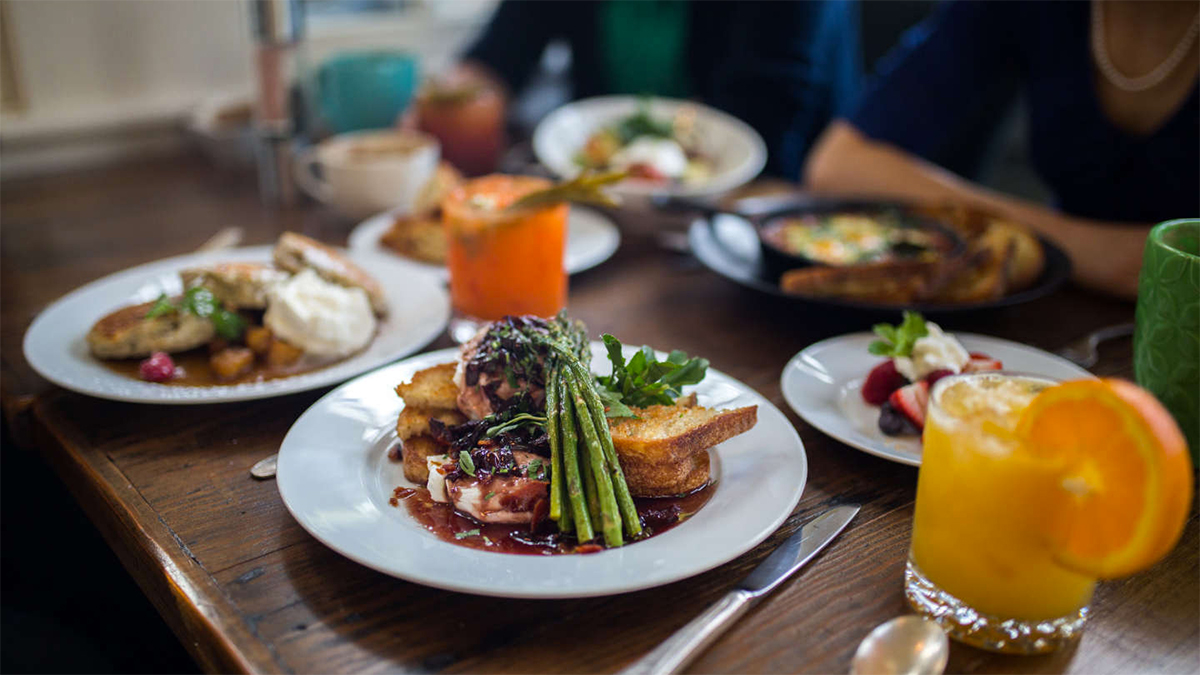 This may look like a hole in the wall spot for locals, but believe us, the word is out. Chef Brian Ashwood has lines out the door on Saturday and Sunday mornings. And for good reason. The biscuits, covered in gravy and topped with fried chicken just can't be beaten. Get ready for a food coma after hitting up this joint.
Back in 1993 everyone thought Lynelle and John were crazy to open their own coffee cart. 22 years later they have an actual storefront and are the center for local buzz and hanging out. In 2012 they started roasting their own coffee and now they even have gift subscriptions for those missing their local favorites.

DO
You may yawn at most house tours, but those houses weren't built by one of America's smartest, wackiest and fascinating men. Thomas Jefferson built and rebuilt Monticello over and over until he got it right and it's still cuckoo. There is a clock with counter weights that lower into the floor. There is a mantle that has a side panel where wine could be hoisted up from the cellar and Mr. Jefferson even built himself a walk-in closet above his bed that was only accessible by ladder. The grounds are pretty amazing as well including his 1,000-foot vegetable garden, the constant excavation around the property and the cemetery that is still in use.
Ok, so we have been to many a wine tasting. Usually, you park, enter a massive building and stand around with strangers trying tiny sips of several wines, get the slightest bit of a buzz and then leave. Not at Pippin Hill. This place is like wine Oz. We drove up a sweeping drive and parked across from a stunning barn and huge white tent. When we walked up to the barn we were greeted with one of the best damn views in Virginia. We were then sat down at a table overlooking said view where we ordered Spring Time Asparagus Salad, Fava Bean Ragout, Tapas and finished off with Crème Brûlée with flowering mint. Between courses, we could wander up to the tasting tables and sample a variety of their award-winning wines. And yes, we got pretty tipsy and ended up running through the vineyards. A cartwheel may have happened. This place is vino paradise.
So if you aren't a wine fan, we know Malt Whisky may raise some hairs. Now open, the company imports Malt Whisky from Scotland and finishes it in Virginia port-style wine casks. We were not able to visit because it wasn't open yet, but now that it is, we will report back once we return! The product is already in some of the best bars in New York and we can vouch for its rich, hearty taste.
If you are a fan of fly fishing, ring up these boys and head out on a day's adventure to one of the many great trout and smallmouth bass streams in the Blue Ridge Mountains, the Jackson River, the James River and the Shenandoah River. If you don't have time to fish, their store is stocked with awesome gear.
SHOP
J.M. Stock is Central Virginia's premier purveyor & retailer of local, grass-fed beef and pasture raised meats. This is where the locals go to get the best beef, pork, and poultry around. Go check out this whole animal butcher shop and see how they do everything from snout to tail. You can also find a curated selection of pantry items, in-house prepared foods, beer, wine, and a fine selection of artisan cheese from around the globe to take for a picnic or as a souvenir.
This is pretty much Virginia in a nutshell. You have hundreds of books, locally made products and snacks, wines, kids toys and even plants, seeds and of course, a bust of Thomas Jefferson.
Today we all just click and buy so it is refreshing to darken the door of an old-fashioned book shop. Independently owned on the festive historic downtown mall, New Dominion is the oldest bookseller in Virginia. Go in and get lost in their aisles and pick up some souvenirs.
So old school they don't even have a website, this is the kind of spot your grandfather would approve of. While some of the brands are a tad boring, you can't beat Filson, Barbour, and Pendleton. And come fall, you can't go wrong with their socks, scarves, flannels and tweed caps.
While this isn't the most masculine of shops, if you are traveling with your lady she will thank you for stopping in. Full of cool antiques and custom made pieces; it is definitely worth a wander round.
SLEEP
We love the concept of Oakhurst; it is comprised of several old houses all converted into well appointed (but not stuffy) hotel rooms. So you get the B&B feel with the luxury of turn down service and fresh baked cookies on your bedside table. Added bonus is the café just a short walk away in, you guessed it, an old house converted to a cozy café. Oakhurst is conveniently situated right behind UVA if you are there visiting friends for a college reunion.
On the flossy side of things, the Clifton Inn has 17 luxury rooms on 100 acres. You can even rent out an entire farmhouse if you are having a family reunion or wedding weekend.