Mario Lopez sounds remarkably relaxed for a man who has worked like a dog for the last year. "Two weeks!" the TV star tells The Manual. "I was literally only home for two weeks. That was it."
The self-described "COVID pioneer" was one of the first back on the Universal Studios lot for his triathlon of hosting gigs including Access Hollywood, Access Daily, and All Access, and he was the first show back on the lower lot for his NBC re-re-reboot of Saved by the Bell, which debuted on Peacock in November. His radio show, On with Mario Lopez, continued without pause, worldwide pandemic or not, and he even squeezed in shooting a Christmas movie or two. "I did a lot, and I never stopped," the 47-year-old says. "The [coronavirus] protocol stuff was added on top of it."
Related Guides
Talking with Lopez is a brush with the timeless. He seems as young and vibrant as ever. Maybe he's on some kind of injections, but more likely it's a vigorous home life, which includes his wife, a seven- and 10-year-old, and a new baby, who just turned one. Even his stories on supervising his children's distance learning, the scourge of many American dads, sparkle with energy.
"That was the worst experience of my life," he says, laughing. "I couldn't even handle third-grade math."
Between him and his wife, there was plenty of Googling, as well as hoping and praying for a return to normalcy. "Thank God they're back at school," he says, "because they weren't learning anything from us."
What kept him sane, he says, were strike missions of long-weekend vacations. "Quick little excursions" from their home in Los Angeles to San Diego or Santa Barbara. These were "just as important, just as cool," he says, as the bigger trips they take in better days. But they're far from the ideal. "Whenever you get to disconnect and get away" — like, really get away — "it's important."
It's been at least from the start of the pandemic to the moment of our call, in early May, since Lopez and his family have swooped in to a little town near Puerto Vallarta, Mexico. It's a place they've traveled to for years, a second home where the jungle meets the ocean. It's also a means of connecting him and his family to his Mexican heritage, a place of relaxation that's rarely found north of the border. For a man who describes his last year as "my busiest . . . ever," its locale is long overdue. And soon, it will be here.
With vaccinations rolling out and the U.S. turning a corner on deaths and infection rates, Lopez says his first real trip to Mexico, for a wedding, is already in the works. He doesn't even feel rusty from a year-plus away. "I've been on so many planes and racked up so many miles, it's like riding a bike. I'll be all good."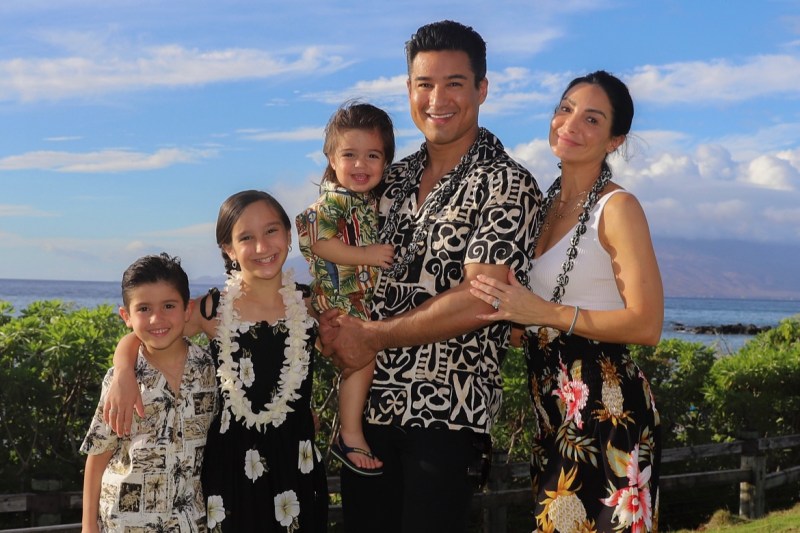 It's this eagerness for travel the spurred a partnership with Chase and United Airlines, both of which have teamed up to knock half off the services of Pack Up + Go. Aimed for those with the spirit of adventure, customers name their budget for dates, preferences, and interests. A few days before the trip, a mysterious envelope arrives in the mail, and with a bag packed, you depart for parts unknown, the details revealed upon your arrival.
Of course, with the pandemic still present, there are added challenges to air travel: Masks, additional screenings, proof of negative infection, and likely half a dozen other things that might be jarring for those who haven't traveled over the past 15-odd months. But Lopez has got it right: "It's a pain, but you do what you've got to do, right?" he says. Part of getting back to normal may be enduring the abnormal, knowing that it's fleeting and the end goal is the destination itself.
With wife and kids in tow, the travel can be its own source of stress. "You sometimes need a vacation from the vacation," Lopez says, cracking his own very fine dad joke. But you take your opportunities when — and especially where — you can get them, because the alternative is staying home and working on third-grade math homework. Therefore, Ándale. "We're passionate," he says, "about travel."
Editors' Recommendations