Treat yo-self to a winter vacation for the books by renting out Luxury Retreats' Makini ski-in/ski-out luxury chalet snowed into the middle of the Swiss Alps.
That is, if you and nine friends have $13-$25k to spare.
This newly constructed alpine home with five bedrooms and five ensuite bathrooms features direct access to the Le Rouge ski lift in Verbier, Switzerland, so be sure to pack a pair of the best 2017 ski goggles and skis.
Where? Verbier is a cosmopolitan holiday resort situated on a sun-filled plateau with crazy panoramic views of Mont Blanc (the highest mountain in the Alps).
After a day of skiing, skinning, and browsing Verbier village's city center, you'll be eager to return to the comfort of this luxury chalet, which come straight from the scene of a James Bond film. Construction elements blend natural stone with rich, exposed wooden beams, and polished oak flooring for a warm yet crisp atmosphere.
Rustic and refined, we can already imagine melting into a fur rug beside the grand stone fireplace, surrounded by modern art pieces and posh glass chandeliers. Yes, you may be traveling with buddies that way back when would shotgun beers in the backyard, but now you'll be sipping cognac or Chateau Margaux in the private wine cellar (fully stocked).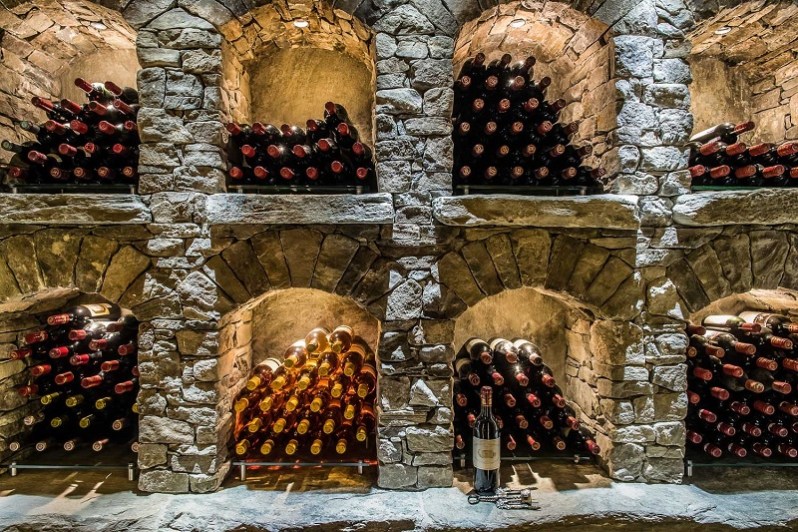 Not in the mood to cook? After all, it is vacation. Enlist the culinary help from Makini's private chef for a dinner served around a 12-seat baronial table set.
In love yet? Well, take a look at these bedroom views.
A mixing of lounge and seating areas are sprinkled around the floor-plan, with a jaw-dropping balcony that opens out to the snowy wonderland that is the iconic Swiss Alps. Dibs on the Master Suite (Jacuzzi tub in room).
And no true vacation home would be complete without a private pool. Makini takes this amenity a step further with access to a private sauna, Jacuzzi, hammam (a Turkish-bath style steam room), and massage room. Don't mind if we do.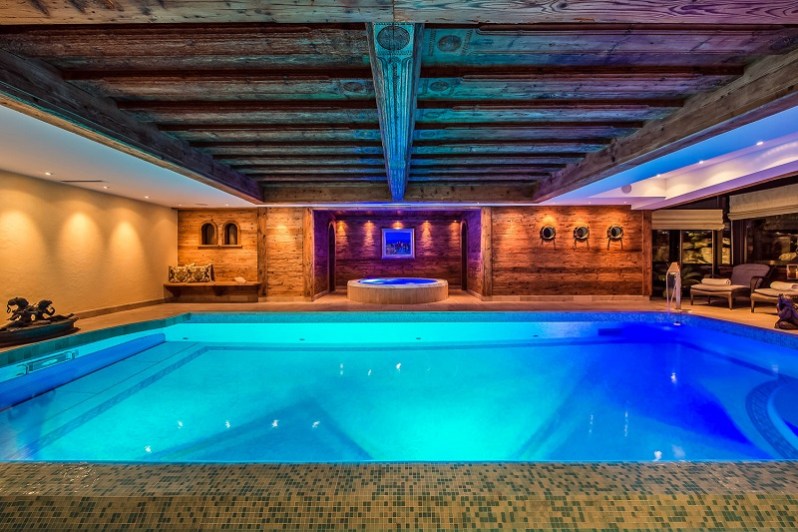 Bring your work with you and extend the stay, making use of the study area. And if this spot is sounding like the perfect Thanksgiving or Christmas getaway for the family, you'll enjoy watching movies together in the cozy Media room.
Other perks we love: Wi-Fi, a coffee machine, fitness room, and antique red sled in the foyer.
So why go all-out for a lavish winter vacation retreat? Our thought is that if you're going to go through the trouble of traveling during the hellish winter months, better make it worth it.
Spend a few days at Makini before moving on to the world's first open-air hotel in the mountains of Switzerland. (We weren't joking when we said this would be an epic trip.)
Editors' Recommendations