Since Obama's relaxing of relations between the United States and Cuba (which the Trump administration is working hard to unravel), the latter has been a hot topic among travelers. But, the island's tourism infrastructure has seen precious few updates since the revolution leaving a distinct dearth of luxury accommodations. In short, there has been little to no luxury (by American standards) hotel development in decades. Until now …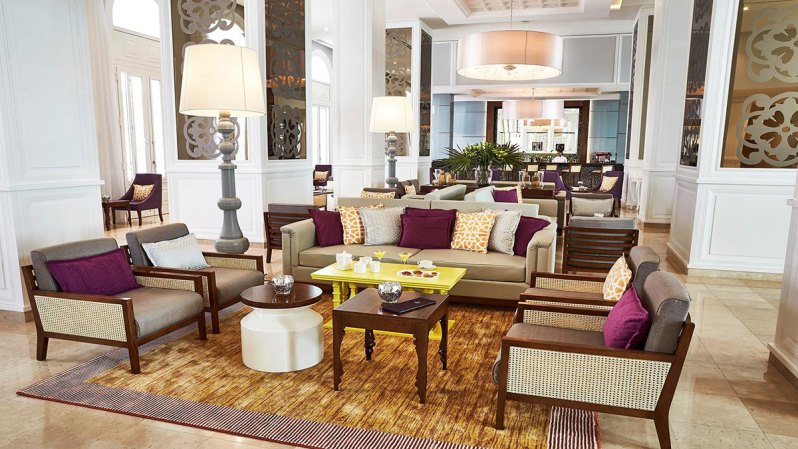 Last month, the Gran Hotel Manzana Kempinski La Habana opened its doors in historic Old Havana as thew newest luxury hotel in Cuba. The hotel is situated in the iconic, century-old Manzana de Gómez building which was once home to Cuba's premier, Euro-style shopping arcade. The revamped architecture and design deftly blend into the surrounding neighborhood. The redesign added a host of luxury appointments, including three restaurants, three bars, a beautiful rooftop pool deck, a penthouse gym, and a massive, modern spa.
Every space takes inspiration from Cuba's rich history. The sophisticated Evocación Tobacco Lounge is a modern gentleman's cigar lounge (no, not that kind) with a selection of local smokes and fine aged spirits. Its eight balconies afford intimate views of Cuba's Capitol Building and Central Park. The bold, flagship Bar Constante was so named for the barman who devised the now-famous Hemingway Daiquiri. A rooftop restaurant on the sixth floor is situated in a beautiful glass space with panoramic views of the city's UNESCO-protected old quarter. Much of the decor also pays homage to Cuban art and culture. The work of Claudia Corrales (granddaughter of Raúl Corrales Fornos, who was among Fidel Castro's official state photographers) hangs in the halls, and an intimate museum is situated in the hotel's basement.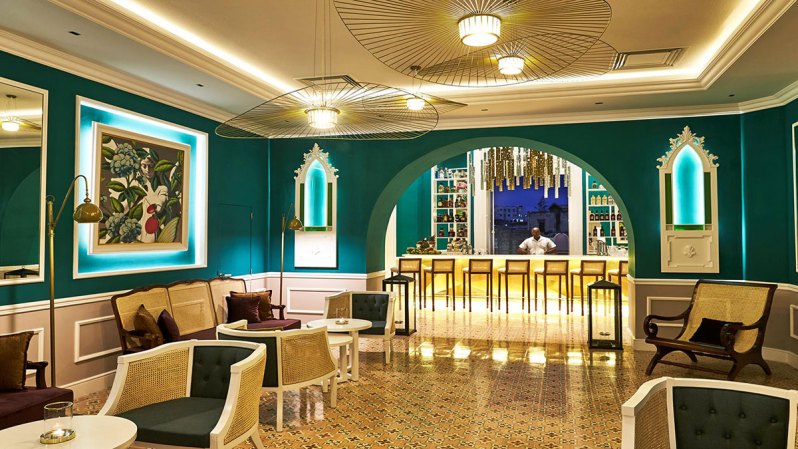 Each of the 246 rooms and suites features a stunning design by renowned South African studio Archipolitan. All boast tall ceilings, louvered French doors that open to balconies overlooking the old city, and an understated color palette with tasteful pops of tropical color. Some bi-level suites also boast sleeping lofts. Additional amenities — in-room Wi-Fi, rain showers, and flat-screen TVs — feel modern and luxurious by any standards, but especially so relative to most of Cuba's lodging options.
As one might expect, all this luxury comes at a price. Nightly rates start north of $500 USD.