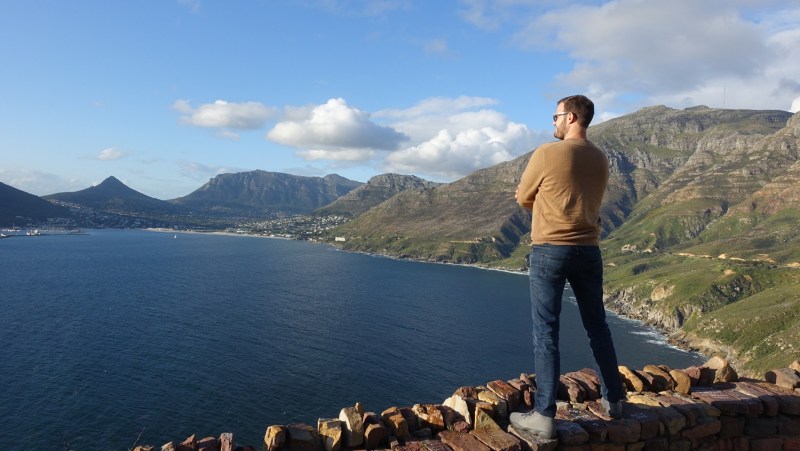 If you have a credit card, it's likely you're a part of some rewards program. Maybe you get airline miles or maybe points toward a free hotel stay or upgrade– it's all very exciting. And confusing. Luckily, The Points Guy, Brian Kelly, exists. His website is full of insights on the benefits of different cards and programs, flight and hotel reviews, and amazing advice for turning those points into dream trips, like flying in Emirates absolutely bonkers first class suite for $58.
The Points Guy talks to us about the best strategies for spending wisely and earning big.
You were young when you figured out how to use points to take your entire family on a trip– how did you figure it out?
In 1996 the internet was not nearly as sophisticated, there was basic information available and most of the frequent flyer program were in pamphlets. You really had to rely on calling and getting a phone agent that knew what they were doing. That's when I learned early on to be EXTREMELY nice to phone agents and they can work magic. Especially back then, they were able to open up award space. I learned and did it all via phone. In terms of finding the house, I used VRBO.com which had just launched. It connected vacation home rental owners with buyers, it's still around today. Between those two that's how I planned our first trip.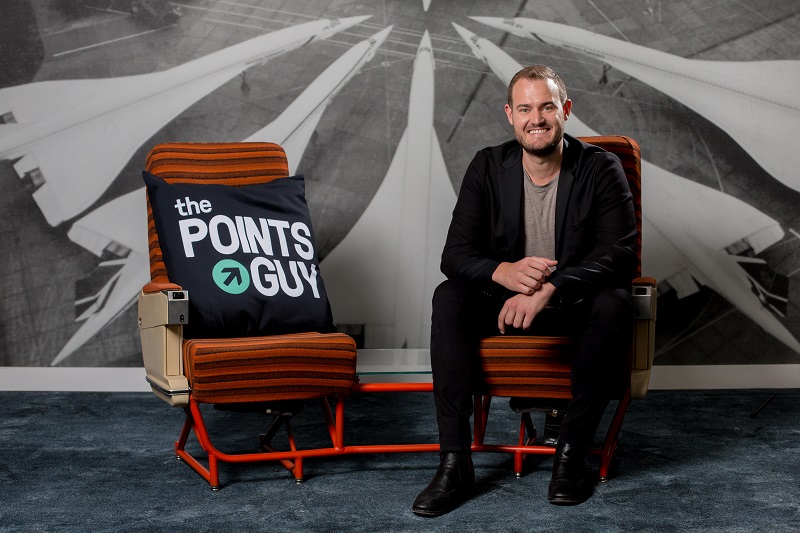 The obvious need for your website and insight suggests the process of maximizing points isn't intuitive. Is that intentional on the part of credit cards and partners or is it just a complex, nuanced process that takes time to really optimize?
A lot of the complexity comes from the competitive nature of travel rewards. For instance, when it comes to credit cards, there are dozens of banks offering literally hundreds of different cards, and each one has its own rules designed both to attract customers and keep the card profitable for the bank. What we do at The Points Guy is help our readers figure out which cards and programs will earn them the most points in the shortest amount of time so they can get traveling as quickly as possible.
What's a common mistake people make when it comes to using/earning points?
People still think frequent flyer miles mostly come from flying, but the majority of miles aren't earned in the air anymore. If you really want to earn a lot of points and miles, the key is earning them with the right travel rewards credit card or set of credit cards. And you'll need to be flexible when using points — trying to redeem for a nonstop flight the day before Thanksgiving probably isn't going to work, but if you can travel during times with less demand, you can get some fantastic trips.
It seems like you have to spend a lot of money to get enough points for a first class or premium ticket on flights– is that accurate?
Not necessarily. It's actually more important that you're using the right credit card for each purchase. For instance, since you can get 3 points per dollar from the Chase Sapphire Reserve on all dining purchases, you'll want to make sure to use that card or one like it whenever you eat out. But then you can use a different card at the supermarket, one that gives you bonus points for buying groceries. It takes a little time to keep everything organized, but it's worth it.
What do companies get out of allowing us to use points on purchases?
Airlines and hotels are trying to create loyalty — they want people to focus their travel on one airline or hotel instead of shopping around. For banks, giving points to their customers encourages them to use their credit card on an everyday basis. Since banks charge merchants a fee every time you buy something with a card, the more you use it, the more they earn.
Are there any downsides to earning points?
When you're earning points and miles with credit cards, it's important to be responsible about how much you're spending. You have to stay disciplined and only make purchases that you would have made with cash anyway. What you don't want to do is start buying things you can't afford just because you're earning points for them. And make sure you pay your bill in full every month — otherwise, you'll end up paying a lot more in interest than the points are worth.
Is it wise to try to build up loyalty with one airline, or join as many loyalty programs as possible?
It doesn't cost anything to join most loyalty programs, so you should join them all to make sure you're earning points and miles everywhere. But if you're just starting out, rather than focus on an airline program, it makes more sense to focus on one of the bank programs with flexible points, such as Chase Ultimate Rewards or American Express Membership Rewards. Those points can then be transferred to a number of different airline and hotel programs, which means you'll have a lot more options for redeeming them later.
If someone wants to limit the number of credit cards they open, what's the best strategy for earning the most points possible?
Figure out where you want to go first and how you want to get there. A person who wants to travel in the US and doesn't mind flying economy will need to earn different types of points than someone who's interested in flying internationally in first class. So come up with your travel goal and then pick credit cards that will help you reach that goal.
Editors' Recommendations