Greenville, S.C. is definitely coming of age as a great tourist playground and vibrant place to earn a living. Known in the early 1900s as the "Textile Center of the World," Greenville is now getting some recognition as a serious food town and was noted by CNN Money as one of the fastest growing cities in the U.S.
With fall approaching, the Greenville area offers great hiking and biking opportunities along with amazing farm-to-table restaurants with complementary beverage options that we think are the perfect way to end a perfect day. Let our travel guide to Greenville help you figure out where to eat, play, and stay in this city filled with Southern charm.
PLAY
Falls Park on the Reedy River features the $4.5 million dollar Liberty Bridge (above) designed as sort of an optical illusion—it appears to be floating in mid-air. If you're into exploring on a bicycle, check out the GHS Swamp Rabbit Trail. Don't have a bike with you? No big deal—Reedy Rides can get you set up: $20 for half day rental; $30 for full day.
SHOP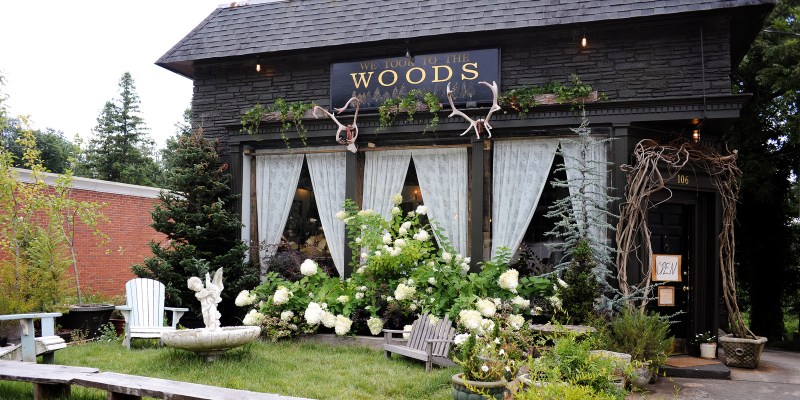 Tucked just around the corner from Main Street, a shop called We Took to the Woods beckons with its appreciation for unique items and surprising finds. We especially love their hand-poured soy candles in a variety of rich, masculine scents.
For your dose of Southern prep head to Rush Wilson Limited at 23 W. North Street. They have perfect pieces to build your wardrobe—from suits and dress shirts, to casual attire, outerwear, accessories, and shoes. Plus, you can even find an authentic Scottish kilt here. They carry Lochcarron of Scotland.
EAT & DRINK
An excellent way to find out about the city's history is to join John Nolan, owner of Greenville History Tours, for a downtown walk, driving tour, or culinary tour.
We recommend Nolan's "At the Chef's Table" tour, which takes participants to five highly-rated restaurants in the downtown area: Soby's on the Side, Nose Dive, Soby's New South Cuisine, Passerelle Bistro, and The Lazy Goat.
It's a rare treat to experience five different restaurants within a two and a half hour span. You'll sample creative dishes and drinks at each eatery and also get to chat with the chefs who prepared your food.
Between stops, Nolan teaches about Greenville's history as well as provides insight about what makes this town a hot place to visit or live.
If you want to feel like you have stepped into the ultimate gentleman's club, head to Hall's Chop House for a martini and a serious steak. All of their meat comes from Allen Brothers of Chicago and can't be beat. Oh and they don't play around when it comes to Sunday brunch.
You'll also rub shoulders with area chefs each Saturday morning at the Saturday Market. It runs 8:30 am to 12:30 pm on Saturdays, May through October. Local farmers and other vendors sell fresh produce, plants and other items, plus cooking demos and samples. Find it on Main Street at McBee Avenue.
STAY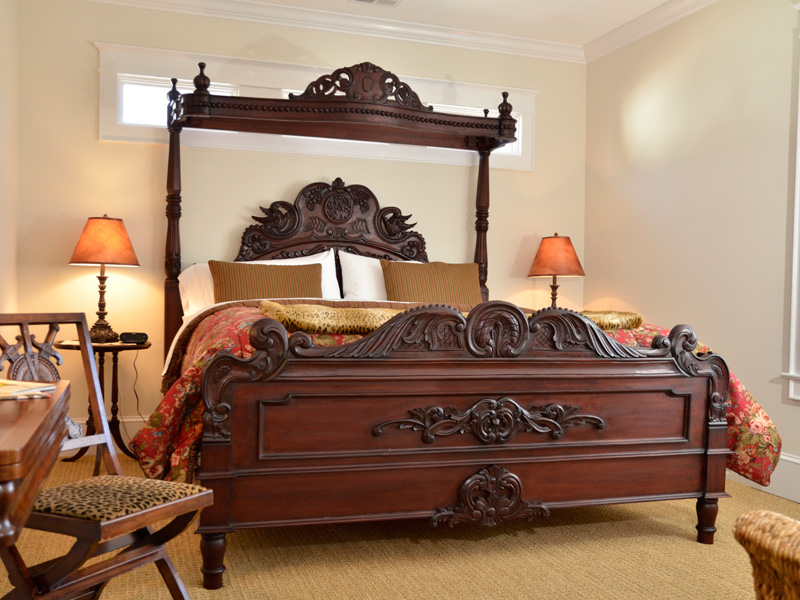 The downtown area is the place to be. Park House Bed & Breakfast offers great convenience with its location within walking distance of downtown. This 100-year old home features four guest rooms and a guest cottage, which is a fully furnished three room apartment with its own entrance and garden.
We are also fans of The Westin Poinsett in the heart of downtown. Built in 1925 it was fully restored in 2000 and is still 'Carolina's Finest."
Top photo courtesy of VisitGreenvilleSC; Nose Dive catfish dish photo by Hannah Milling.