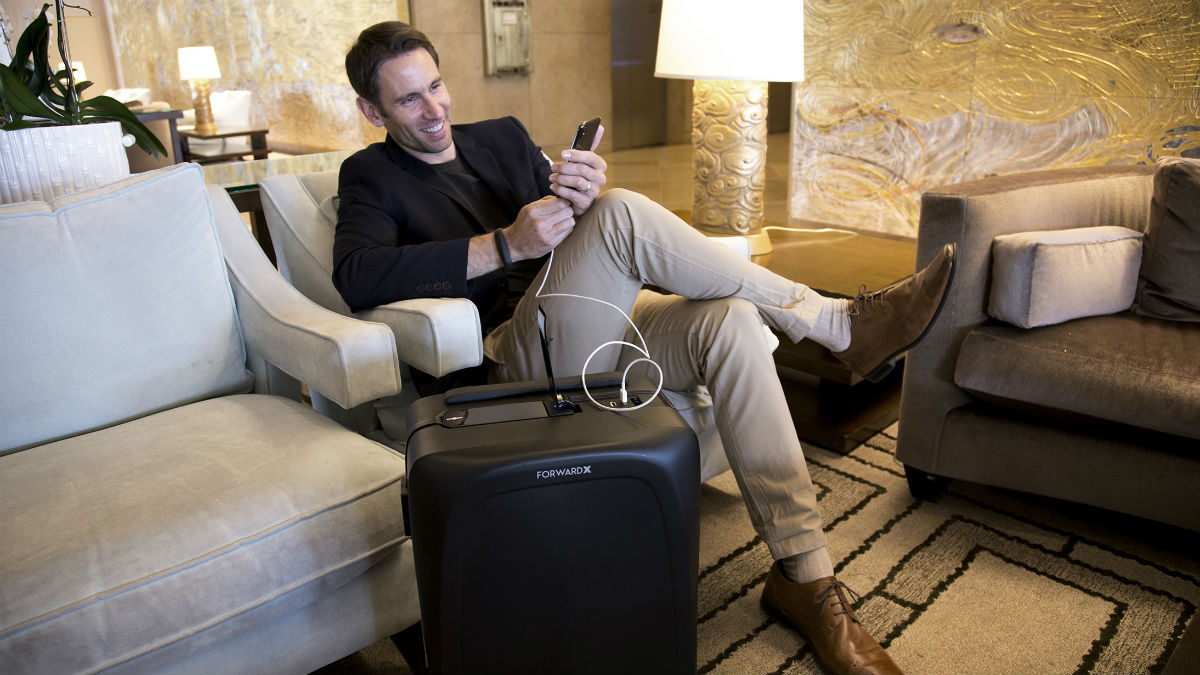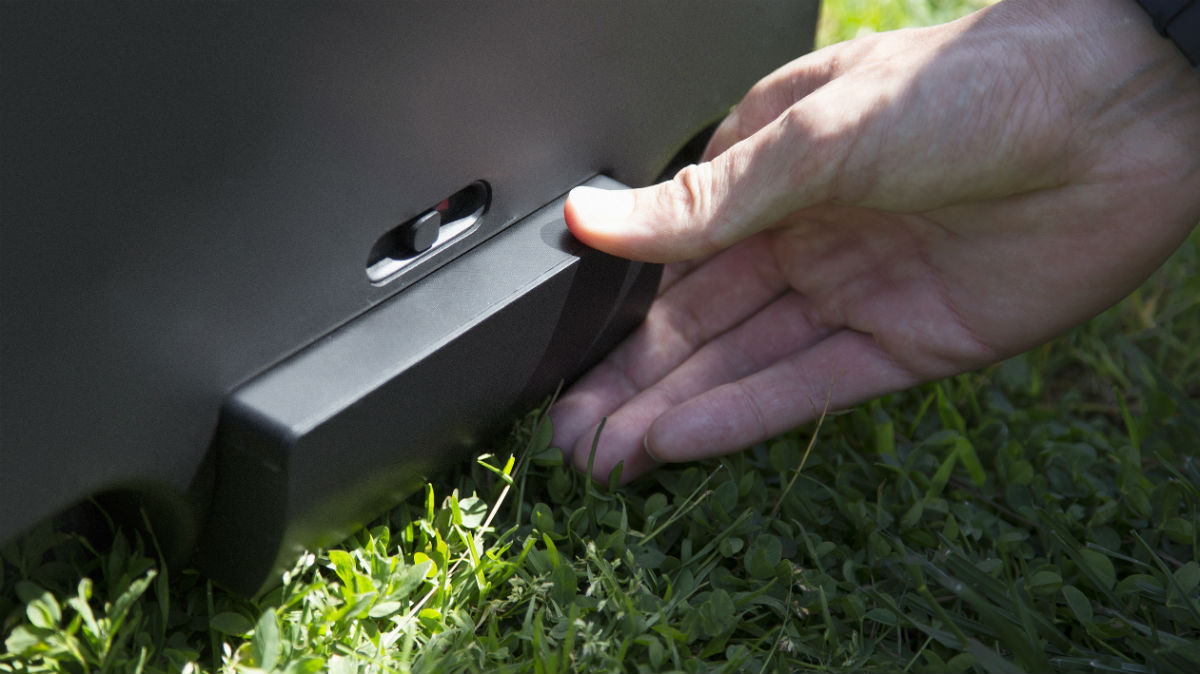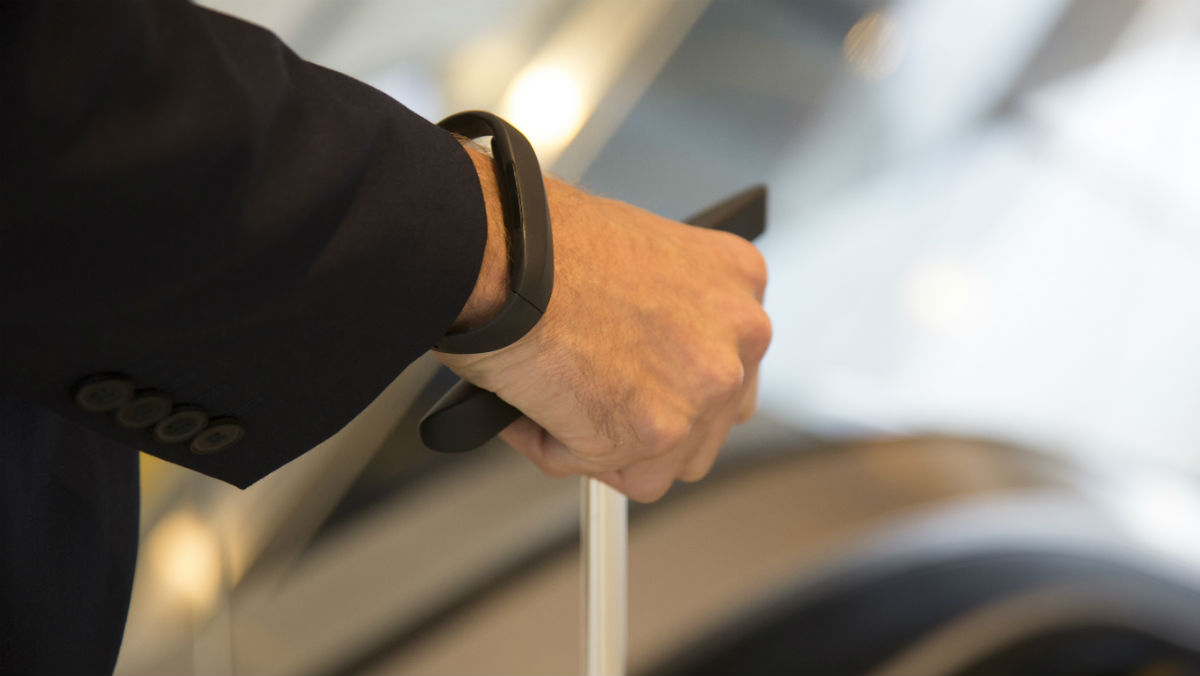 In the last two years, we've seen the sharp rise of smart luggage — ultra-modern suitcases with built-in gadgetry like Bluetooth, GPS locators, external battery packs, and integrated smartphone apps. However, one company is taking the next step toward luggage that's so smart, it knows how and where to follow you autonomously. The question is: Do travelers even want that?
On paper, there's a lot to like about the Ovis AI-powered Suitcase from California-based ForwardX Robotics. It's TSA-approved and accepted as carry-on by all major airlines (so far). Under the hood, Ovis relies on computer vision to track the user's face and body, even if the user momentarily disappears from sight. Once locked on to its owner, it "side-follows" like a puppy without any manual effort at a maximum speed of up to 6.2 miles per hour. It's been tested in crowded environments, including city streets and outside airports, and ForwardX confirms that it works exactly as expected.
Unfortunately, the removable battery is only good for four hours of use, and it's so far unable to climb stairs or ride escalators. So, if you're staring down long layovers in larger international airports, you may spend considerable time just looking for outlets to recharge the suitcase along the way.
Like most other smart luggage, Ovis connects to your smartphone via a mobile app. Built-in GPS tech allows the owner to track the bag in case it strays a bit too far for their liking. The 9.9-pound carbon fiber and polypropylene shell is also waterproof and surprisingly lightweight given all the inner-workings required to guide and move the device.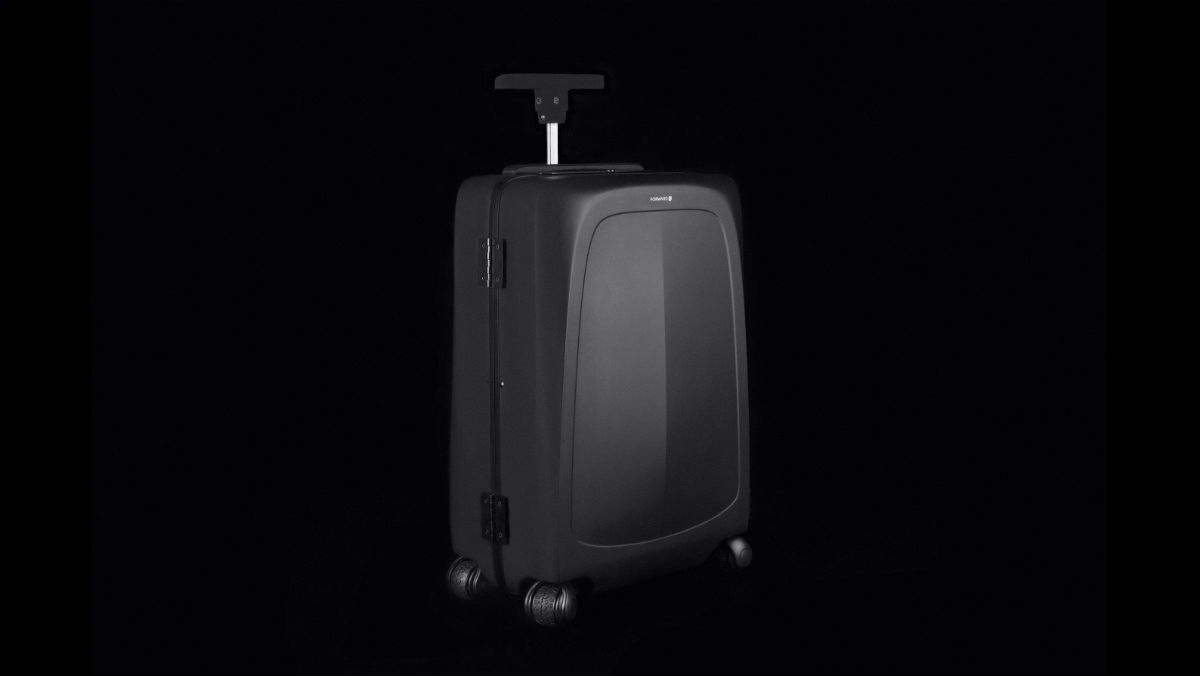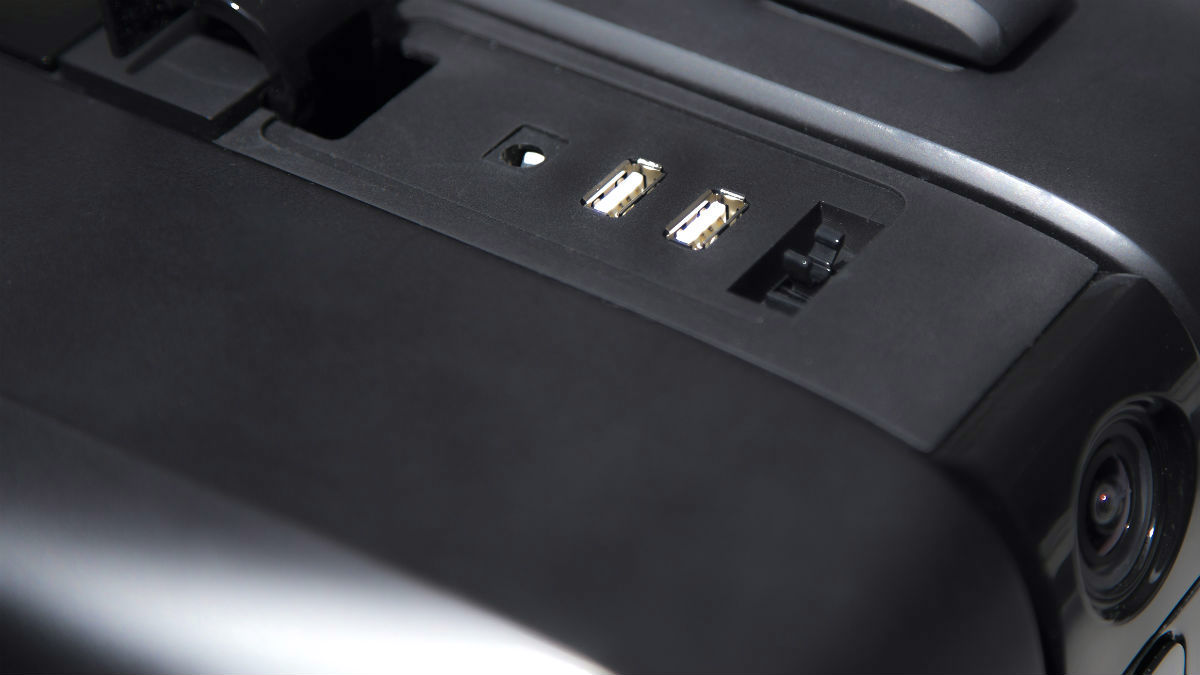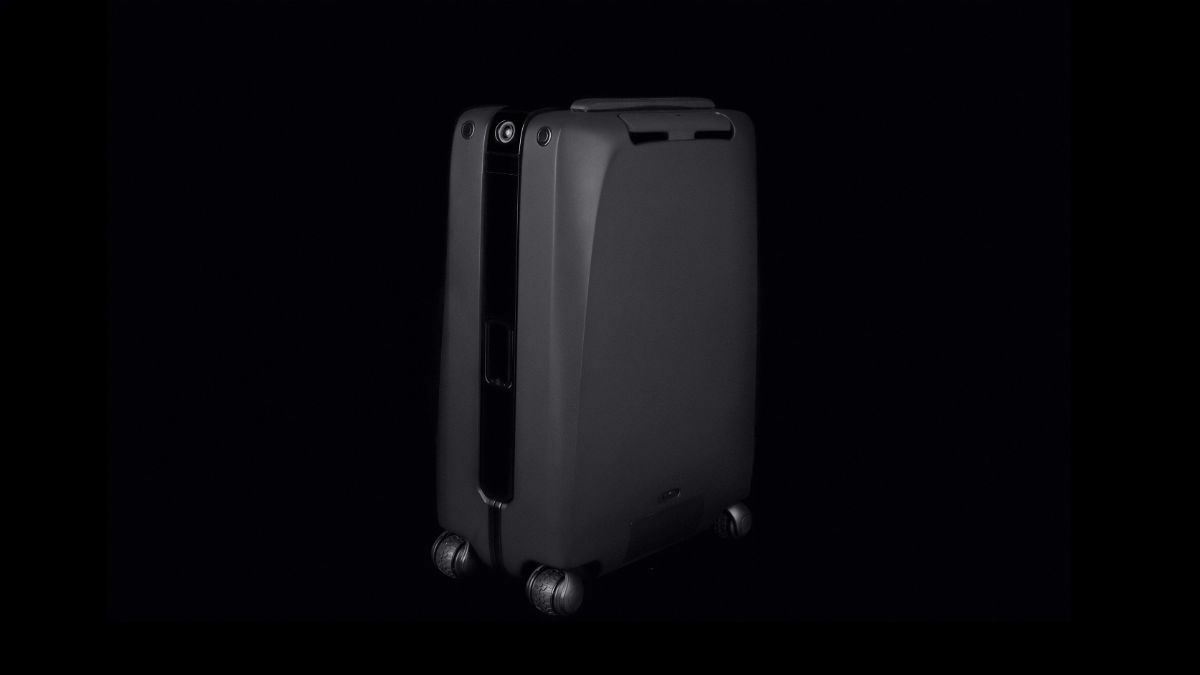 There's no shortage of gimmicks in the luggage world. We've previously covered Modobag (the "scooter luggage you can ride") and even a $20,000 bulletproof attaché case. Some would argue that so-called smart luggage is just a way to charge a premium for high-tech features that can be individually bolted on to your baggage for far less. Given that many major airlines have banned smart luggage to the point of putting some manufacturers out of business, it seems the niche industry is getting no love from anyone.
Regardless, ForwardX says the project is on track to ship in late 2018. Many crowdfunders have heard such optimistic predictions before, only to wind up disappointed, waiting months — even years — passed the promised ship date. However, Ovis captured serious attention at this year's Consumer Electronics Show (CES) in 2018 and the company has already raised $10 million in financing.
The Ovis AI-powered Suitcase is available for pre-sale orders through Indiegogo. The bag is expected to retail for $799, but early bird crowdfunders can score their own for $329.
Editors' Recommendations